How to Choose Excellent Home Health Care Services for Mom
Why is there so much confusion between home health care services and in-home care services? Learn the differences now and you can save yourself a lot of money later.

One main reason for the confusion is the lack of standardized terminology. OSHA states that home health care workers can be anyone from home health nurses to companions; and job duties vary from medication administration to housekeeping. Medicare also lumps these care providers together. But when it comes to eligible coverage, Medicare gets very specific in what they will and will not pay. This lack of standardization can cost you a significant amount of out-of-pocket expenses if you don't understand the differences.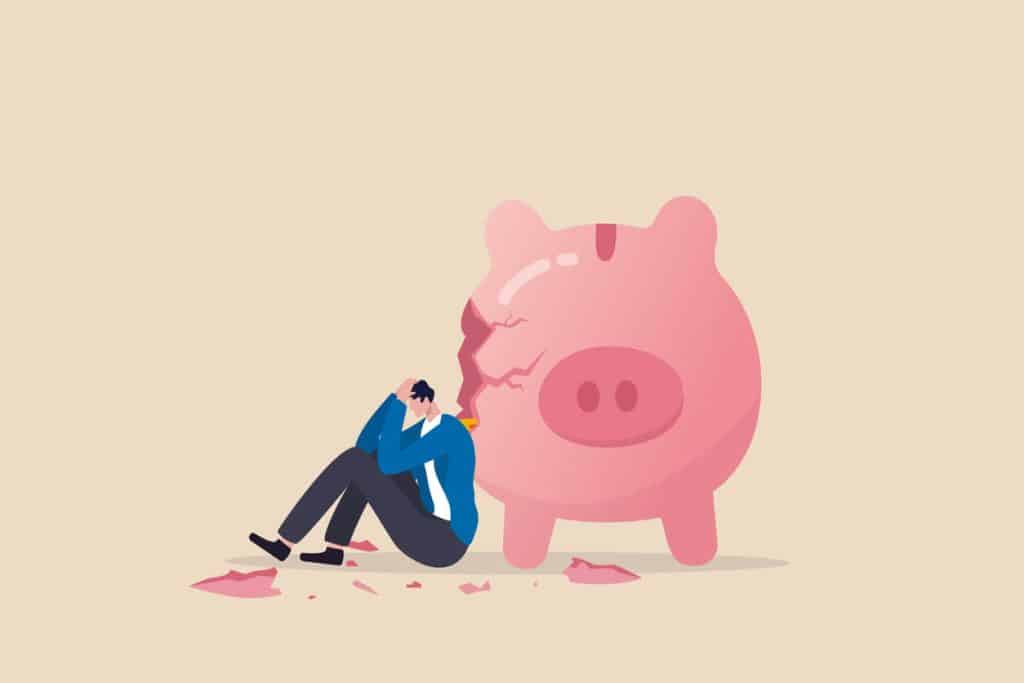 When it comes to caring for our aging loved-ones, no one wants to think about money. But the ugly truth is money makes the decision when it comes to getting the best senior care services.
Home Health History—It Used to Be Free
In 1892, Florence Nightingale established the first home health care endeavor in England. Ms. Nightingale set up a nurse training program to address the health care needs of the poor. These trained visiting nurses went to the poor sick population to provide treatment and health education. The purpose of the home health care service was to provide free medical treatment and education to the poor, sick population who couldn't afford it.
Nightingale's program reached America with just a little tweaking—"home visitors" who taught health hygiene would also be provided by medically-trained "visiting nurses" that treated illnesses. It was wildly successful to the community and everyone wanted a piece of the success pie of healthcare.
But by the late 1920s, problems with this care service caused conflicts within the health care industry. Affordability became a major issue to the philanthropists who supported the visiting nurses program. Some nurses began to break away from traditional thinking—nurses are to be waiting at the doctor's elbow. Soon the struggle between public and private health, nurse and physician, responsibility and vision, and the "economic well-being of private physicians" created a confusing, jumbled mess.
Today, the medical industry is still divided into a variety of specialized areas. Defining health care at home is improving. However, the community still needs education. Similar to the medical industry, health care in the home needs more clarity in definition, service types, and funding sources. This article will attempt to provide that clarity for better decision making for patients in need of health care at home.
What is Home Health Care?
As our aging population grows and technology advances, the need for cost-effective solutions is urgent. Many treatments that were only available in hospitals can now be enjoyed at home, making it less expensive. Skilled home health care professionals can now fill in the gaps between unnecessary hospitalization and necessary home care. The goal is to treat the patient's condition, slow down the decline of the illness, and teach how to manage the condition.
Home health care services are generally a medically-based approach requiring a skilled medically-trained professional. Home health care involves skilled professionals who carry out doctor's orders. The orders are administered through an in-home care nurse, for example. Then, the doctor is kept informed of the patient's progress through the home nurse's reports.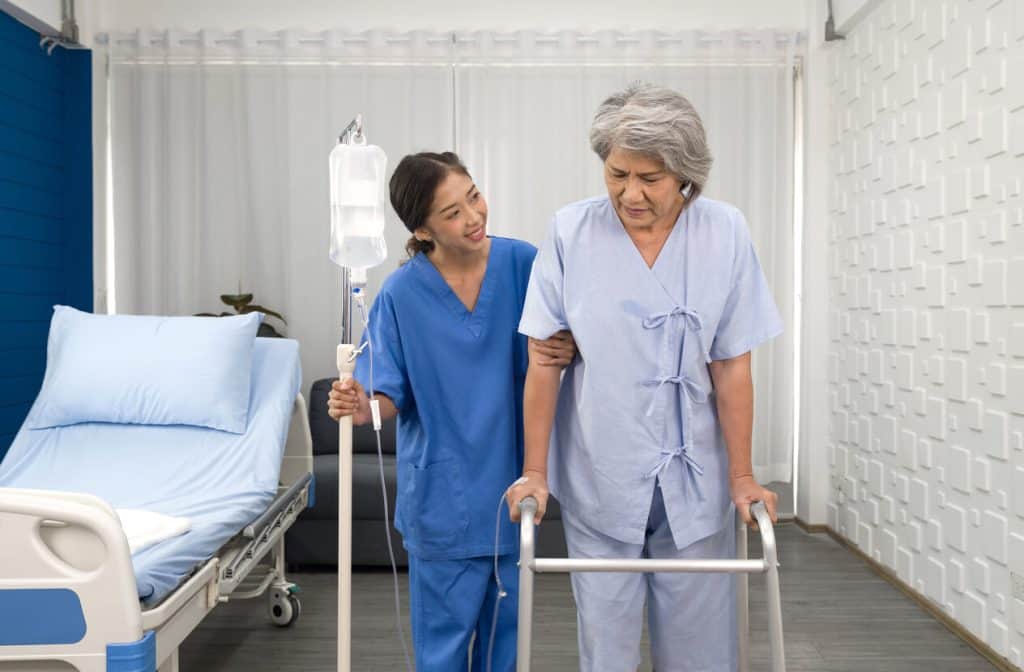 Many home health care staff that carry out doctor's orders are supervised or trained by Registered Nurses. Sometimes conditions that can be treated from home don't require an RN. LPNs, nurses aides, caregivers, and CNAs can sometimes also do the job which lowers the costs for home health care. The list below shows the health care professionals you may expect to see working as in home care service providers and their average cost per hour.
Why is this important to you?
The costs for home health care services will vary. Whether or not your loved-one's doctor will accept the assignment or how much the doctor charges is out of your control. This is usually unnecessary to understand completely because insurances cover the costs until the patient is stabilized. Knowing the wage tier of non-medical home health care providers will help you work out the best health care assistance for your loved one.
· Registered Nurses (RN)
o supervised by physician
o more education
o more training
o more responsibilities
o average home health care wage—$39.78/hour
· Licensed Practical Nurses (LPN) aka LVN
o work in teams
o supervised by RN or physician
o limited medical training (less than RN but more than CNA)
o perform basic nursing functions
o average home health care wage—$25.32/hour
· Certified Nursing Assistants and Caregivers
o assists with daily living activities
Eating
Dressing
Bathing
No Physician supervision necessary
o less medical and educational training than LPN
o average home health care wage—$24 to $15/hour
Home health care professionals also teach family caregivers and patients about continued care. This is because most RNs and/or LPNs will need to have the health care instructions carried out by a family member, CNA, or Caregiver in an effort to save on costs, depending upon the types of medical attention needed. They will, however, continue to visit and monitor the care of the patient intermittently. Educating patients, caregivers, and families is an important part of what home health care providers do.
Special Services—Therapies
A single home health care provider cannot do everything. It's important to know if special services are needed. For example, if your loved-one is suffering from frontotemporal dementia, speech therapy may be required in addition to other services.
Providing all possible necessary treatment options will benefit your loved-one's overall well-being. Knowing exactly what your loved-one needs and tailoring their health care program may help you to save more in the long run.
Below are examples of some special services provided by home health agencies, what they do, and the approximate cost. When your senior requires a visiting RN, there are special services that might also be prescribed and provided at no extra cost to the family. A caregiver will continue to help with activities of daily living.
Except for the cost of an assisted living facility or in-home caregiver, the following expenses are covered by insurances:
· Speech/Language Therapists
o treats speech, language, voice and fluency disorders
o may teach alternative communication techniques
o average home health care wage—$53.29/hour
· Physical Therapists
o builds strength
o improves mobility
o relieves pain
o average home health care wage—$50.72/hour
· Occupational Therapists
o build or restore vocational skills, daily living skills, and independence
o use specific and targeted therapeutic techniques
o average home health care wage—$49.34/hour
Nurses and therapists are part of the physician's care team for your loved-one. Without a doctor's order, the home health care professional cannot be involved. If the order does not require hospitalization, the home health care professional will ensure that the doctor's treatment is met and continued in the home.
What Is In-Home Care?
The best way to think about in-home care service is to think of it as a specialized personal assistant. They perform non-medical tasks. They are not under a doctor's order to fulfill duties. However, in a reputable in-home care agency, they will be trained to closely follow the directions of the aforementioned medical professionals. The amount of assistance required will depend on your loved one's needs.
Here's what you can expect from in-home care services:
Transportation arrangements for doctor appointments or help with telehealth visits
Recreational activities to parks, malls, grocery stores, social events, walks, etc.
Light housekeeping
Games and activities
Light meal preparations; snacks
Reading
Medication reminders
Bathing, grooming, toileting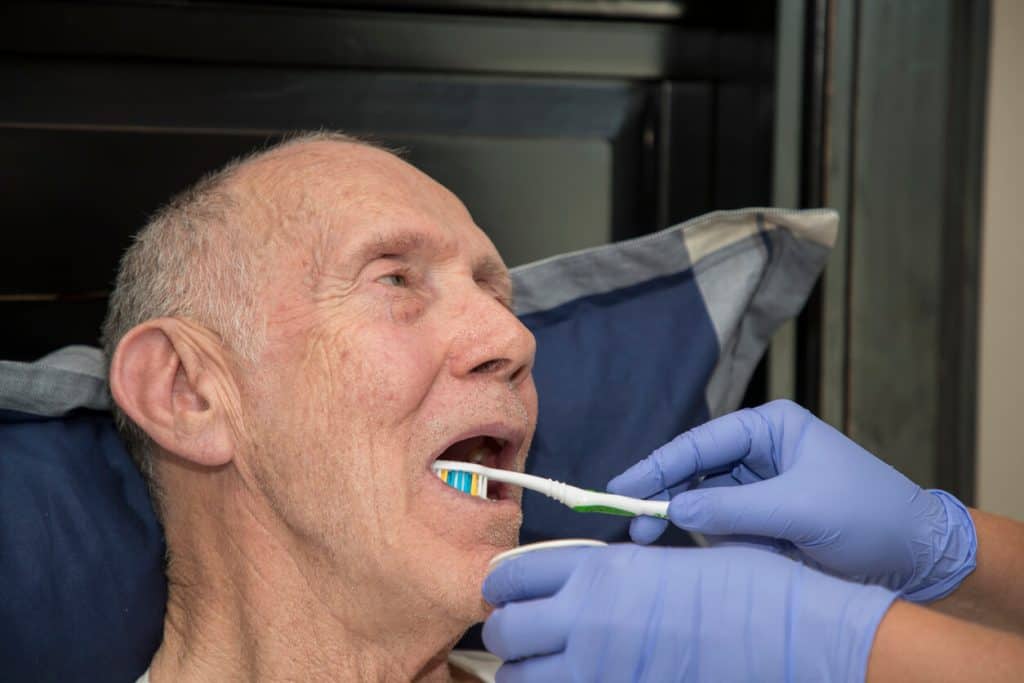 Almost anyone can be an in-home care service provider. According to a study published in the journal, Dialogues in Clinical Neuroscience, approximately 75% of dementia patients are primarily cared for by a family member. This places an enormous burden on families emotionally and economically who become burnt out much quicker than.
Wise family members utilize in-home health care to share the burden. In some states, even family caregivers are paid.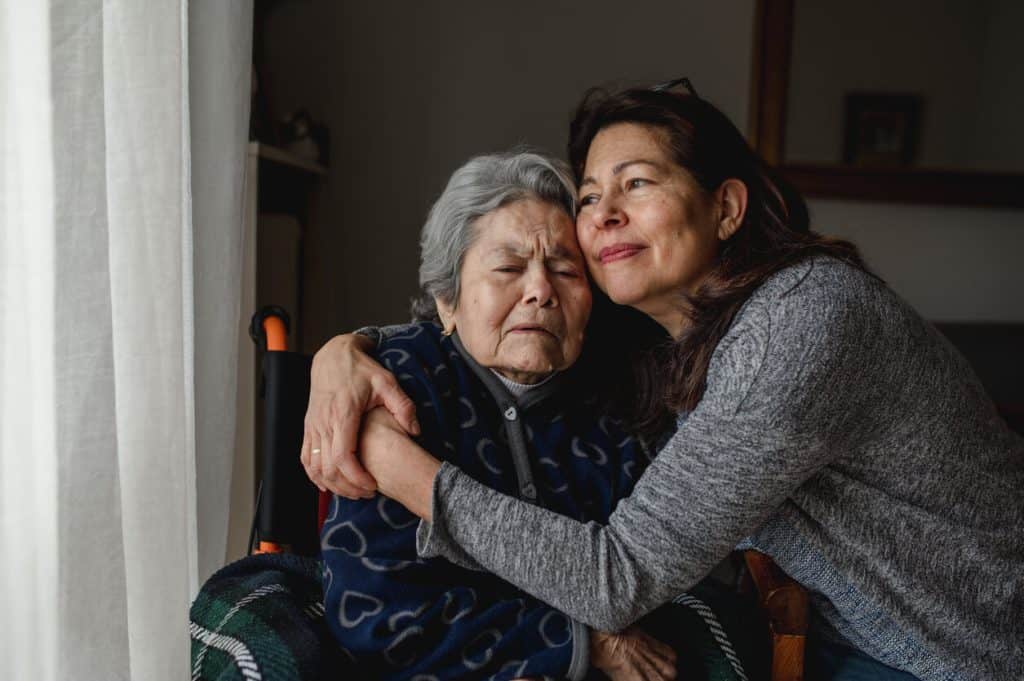 Common titles for non-medical in-home care providers:
Companions
Day Sitters
Aides
In-home Caregiver
Private Duty Aide
Helper
Personal Assistant
In-home care services are used when medical needs are stabilized.
In-home care service providers monitor and communicate with a home health professional regarding the patient's care, but they do not directly report to the medical staff. They are a highly valued part of your senior's overall care program because they are closest to the patient. This provides peace of mind to the family.
Home health care providers and in-home care providers are not the same thing. Agency in-home care providers can help from a few hours a day to full time, 24/7. Home health care providers are typically agency staff members who see the patient intermittently on a limited and part-time basis.
When should you consider in-home care service? Seniors who need help at home with activities of daily living (ADLs) are an ideal candidate. Older adults with non-medically based needs can benefit too. Family caregivers can hire in-home care services for respite.
You Can Have Both—Home Health Care and In-Home Care
Now that you know the difference between home health care service (medically based) and in-home care service (non-medically based), here's how you can make them work together.
In-home care service is often accompanied with home health care. The home health care provider visits on an intermittent part-time basis, reports the progress to the doctor, and moves on to the next patient. The in-home provider fills the gap between visits. They follow the directions and training of the home health provider and can help the senior with ADL. Therefore, you can have both services.
A Familiar Dreadful Story
Mom and Dad are in their late 70s to early 80s. They live alone and there are signs of early on-set dementia. When you check on them, Dad has a bruise or other injury. He fell…again. Mom was supposed to give him his medication, but she forgot. Sometimes she even gives him the wrong meds. It's frustrating and dangerous. They want you to help, but you're several miles away. If you keep taking time from off work, your job may be in jeopardy.
Of course you're a loving son or daughter and worry about them all the time, but you can't lose your job. You've tried talking to them about getting help but they're scared. They refuse to listen and you're forced to wait until a major disaster happens. They begin to need more and more medical assistance and finally they also need more and more non-medical help.
What can you do when you feel your hands are tied? Reach out to your local in-home care agency. Find out what your options are.
10 Question to Ask In-Home Care Service Agencies
In-home care agencies have several resources available to help guide families along this journey. When looking for a quality care agency, here are 10 questions to ask:
1. What types of services do they offer?
2. Are the caregivers vetted, trained, and supported?
3. What if my loved-one doesn't like the caregiver assigned?
4. Is one caregiver assigned to one person or can both parents have the same caregiver?
5. How are the charges structured?
6. What programs are available to help off-set costs?
7. Does your agency help assess the level of care my loved-one needs?
8. Do I need an occasional RN for my loved-one or will a caregiver do? Or both?
9. Will my loved-one benefit from a small assisted living type of facility?
10. Can caregiving assistants accompany my loved-one on trips/outings?
How Home Health Care Services Work
Families of aging parents may need the help of a caregiving assistant. The service can be very basic or more involved.
If your loved-one develops Alzheimer's or dementia, an in-home care provider is beneficial. As the disease progresses, more specialized intermittent nursing care may be necessary. A quality in-home care agency provides trained caregivers who use their compassion and experience to care for your loved one. The in-home caregiver may be full-time, following a physician's orders for care, while an LPN or RN visits and performs the doctor's medical orders and checks on the patient's progress.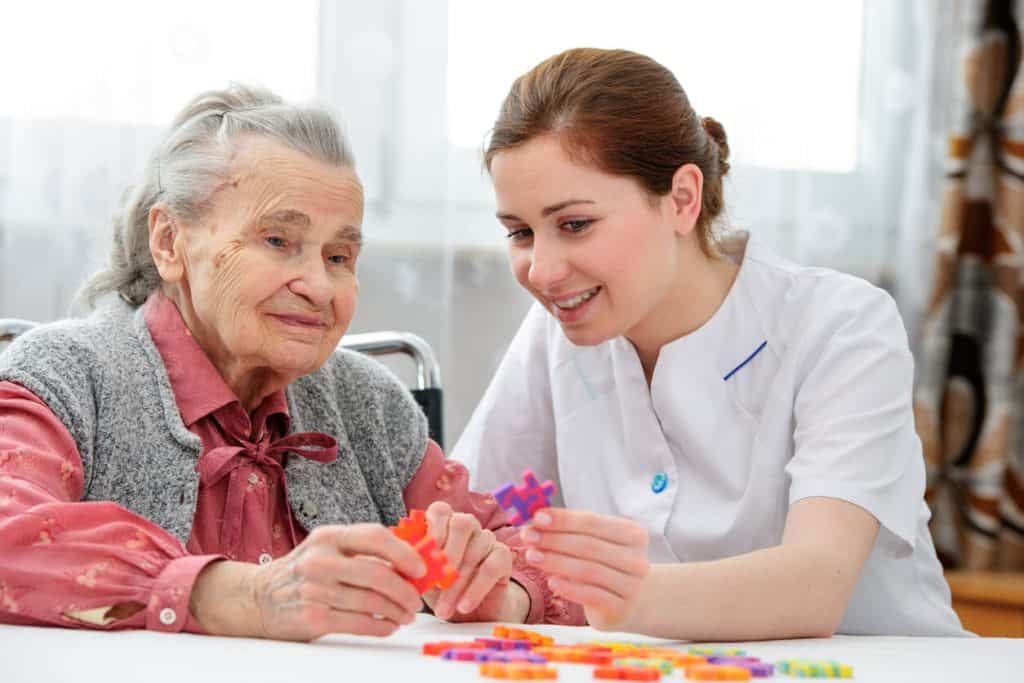 Many families are not aware that both services can be utilized at the same time, if needed. Families don't have to worry about being limited to one type of service. Options are available. Ask your local caregiving agencies if both services are right for your loved-one.
Paying For Care Services
Most in-home care expenses may be an out-of-pocket cost for families. Private and private pay is most common over insurance while investments, and government sponsored programs sometimes help off-set the costs. Preparing early will ease the burden when the time comes to hire home help. The earlier you can prepare the better.
There are programs to help pay for home health care and in-home care services. You can connect with your local Department of Health and Human Services for more information. Medicare, Medigap, and state programs may also pay for in-home care along with home health care services. Programs vary state by state. Check out the resources below to find more about funding assistance and support.
The Search is Over
If you think you need to choose between home health care or in-home care, think again. Depending on the needs of your loved-one, you are usually able to use both and maximize savings and care benefits..
Contact Amy's Eden, our helpful staff will guide you through the assessment process. Please call ortoday. We know you want the best personal care for your loved one. We will gladly answer all your questions, whether it's about our covid-19 policy, a specialized menu for your senior, or safety concerns, your loved one is our top priority.
In-Home Caregiving Services Find an in-home caregiver in Reno & Carson City, NV! Amy's Eden caregiver in NV Free care assessment > Amy's Eden Senior
Read More »
Contact Amy's Eden Senior Care