How To Hire A Nurse For Home Care: A Step By Step Guide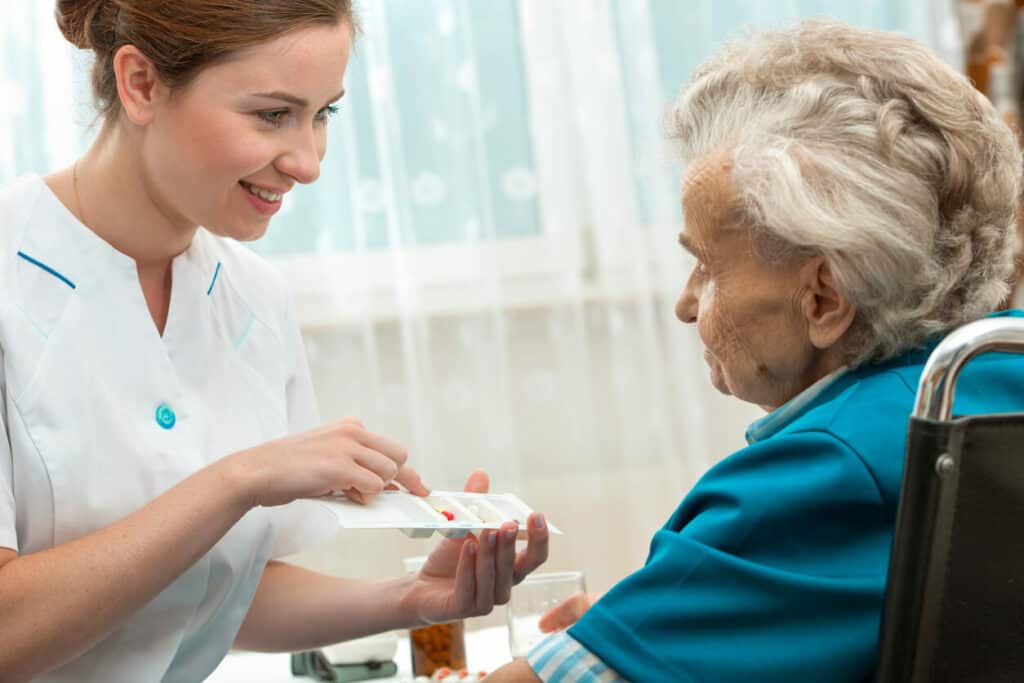 If your loved one has decided to grow old in their own home, regardless of illness or physical limitations that come with aging, you can make it easier for them by hiring someone to provide home care. When searching for a nurse for home care, it is important to consider the type of care you need and the specific conditions that require treatment. There are various types of in-home care providers available, including those who offer nursing care, housekeeping services, and assistance with daily activities such as shopping and doctor visits. It's important to research different care services in your area to find a well-trained and skilled care team that you feel comfortable with. One important aspect to consider when hiring a nurse for home care is the privacy policy of the care provider. You want to ensure that your personal information, as well as that of your patients, is well protected. Before making a decision, it's a good idea to review the privacy policy of the care provider and contact them with any questions. Additionally, it's a good idea to visit the facility and meet with the care team to assess their level of training and expertise, and to ask for references from previous patients. With these tips, you can make an informed decision and feel confident in your choice of a care provider, allowing you to manage your long-term care needs and live life to the fullest. Please keep in mind that if your loved one has a medical need, then you should hire a private nurse instead of an in-home caregiver. Keep reading to learn about the differences between both, when you should hire a nurse for home care, and how to hire the ideal private nurse for your loved one.
What Is The Difference Between A Caregiver And A Private Nurse?
As you consider hiring a nurse for your loved one, it's best to know what the differences are between a nurse and a caregiver. While nurses are sometimes referred to as caregivers, there is a major difference between the two. Keep in mind that there can be overlapping similarities too.
In-home Caregivers
In-home caregivers provide non-medical assistance to older adults in their homes, or any place they call home (e.g an
assisted home
). Companion caregivers, home health aides, and Certified nursing assistants (CNAs) fall under this category. They provided the needed support for seniors to age safely and happily at home. These include companionship, and helping with activities of daily living such as bathing, toileting, grooming, eating, and transferring. They also assist with household chores like meal preparation, laundry, washing the dishes, cleaning, and maintaining the home. Home health aides and CNAs can assist with non-medical tasks such as medication reminders, wound dressing, and monitoring vital signs.
Private Nurses
Private nurses are licensed and
registered nurses
, who hold a nursing degree or diploma in nursing. They have passed the state board exams and met all other requirements mandated by the nursing board of the state. They provide medical care and work closely with doctors to ensure the medical needs of the patient are met. They can administer medication, operate medical equipment, monitor health status, give medical advice to the patient and family members, and help with post-surgical care.
Which Is Best For My Loved One?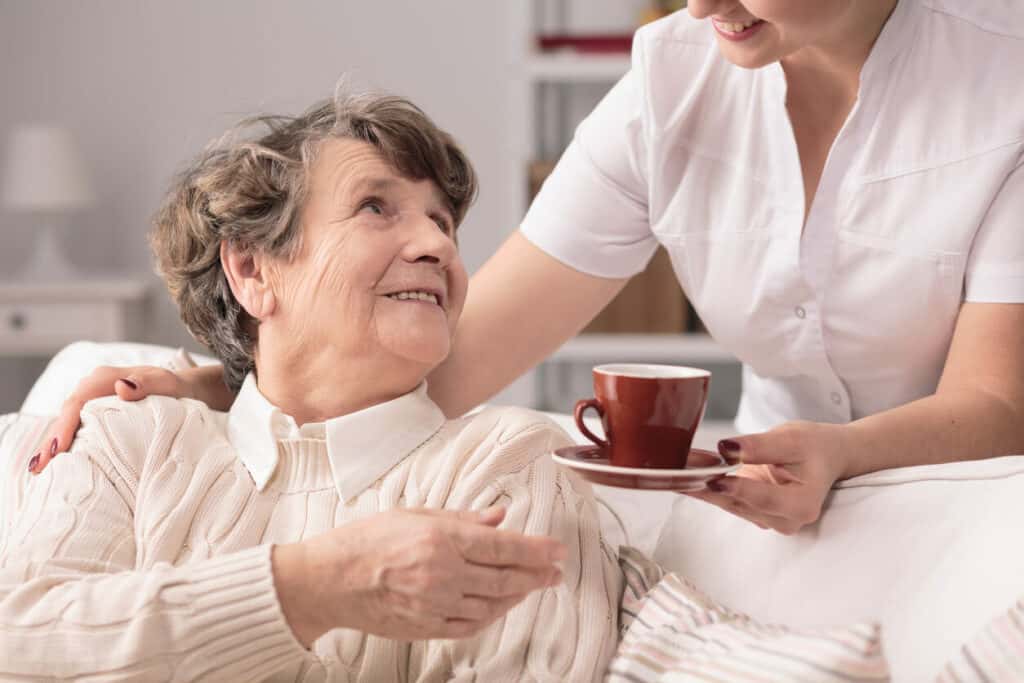 The first step to answering this question is identifying the type of care your loved one needs. Is it medical or non-medical care? Take for instance your loved one who wants to age at home, but they are lonely and struggle with providing their own personal care. In this case, a caregiver is the best choice. However, if your loved one is battling a chronic illness, they are about to be discharged from the hospital after a life-threatening surgery, or they have other related medical needs that require constant attention, then a private nurse is the best choice. However, in some cases, when you're hiring a private nurse for home care, you can also hire a caregiver that takes care of basic tasks such as personal care, maintaining the home, and providing companionship. In other cases, you could have a 24-hour nurse, who will take on the responsibilities of a caregiver alongside her responsibilities.
What Are The Benefits Of Hiring A Nurse For Home Care?
If your loved one requires some form of medical care; whether it's wellness checkups or constant medical care, and still wishes to age at home, then a private nurse is necessary to provide such medical care. With a private nurse, you get quality medical care as you would in a hospital setting or clinic. Since nurses work closely with doctors, they are better suited to understand the instructions of your loved one's physician. Additionally, they can monitor your loved one's health status for worsening symptoms, and quickly relay it back to the physician. These can be symptoms that you or a caregiver wouldn't otherwise catch. Handling complex medical equipment is also a big plus. Say your loved one has medical equipment installed in their home, a private nurse can read and handle that equipment in a professional manner. Here are more ways a private nurse can provide assistance to your loved one:
Wellness check/ medication administration and management
Post-surgical care
Oral care
Hospice and palliative care
Wound dressing
Catheter care
Infusions
Injections
Diabetes management
Respiratory therapy
Tracheotomy (Airway/ventilation) care
Ostomy care
Alzheimer's and dementia care
TPN administration (liquid sustenance)
Specialized health care and rehabilitation services
How To Hire A Nurse For Home Care
If you're looking for a private nurse for hire, there are 2 major ways you can go about it.
Hiring from an agency, or
Hiring independently
Hiring From A Nursing Agency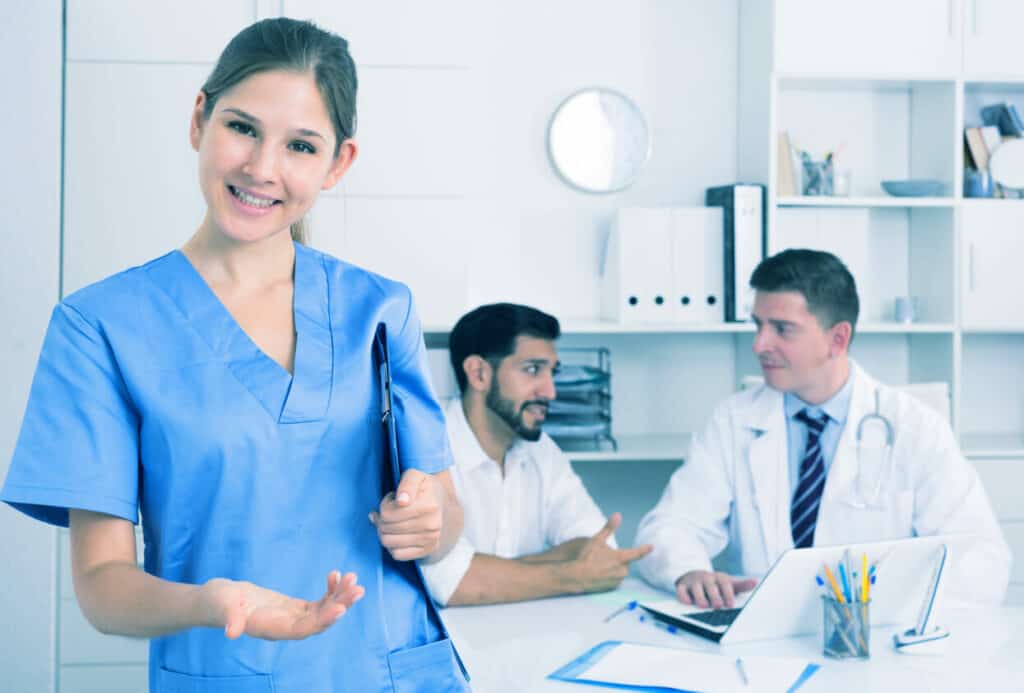 A Nursing agency or a nurse concierge company is a good choice when it comes to hiring a private nurse. The agency does all the work for you including screening and vetting the nurse even before you come to hire them. They also handle the payment, and provider supervision and resources to empower the nurses to provide the best care. Below are some pros and cons of hiring from an agency.
Pros include:
Prescreened nurses: nurses from an agency have already been screened, and vetted for certification and experience.
Easy backup care or replacement: if a nurse is sick or cannot continue to provide care, it's easy to find a replacement.
Quick upgrades: if your loved one's medical need changes, a more experienced nurse can be assigned quickly
No paperwork on your part: The agency handles payments, taxes, and insurance. This also reduces your liability if the nurse is injured on the job.
Easier to resolve conflicts: conflicts and concerns are handled by the agency.
Cons include:
Little to no control over the choice of nurse: since the agency selects the nurses, you have little to no control in the case the nurse doesn't bond as expected with your loved one.
Minimum hours: some agencies may require some number of hours if you wish to be a client. For instance, you may just need the nurse part-time, but the agency only offers full-time hours.
Little to no flexibility: unlike independent contractors who can be more flexible about duties, and hours, agencies might not.
Question To Ask When Hiring From A Nursing Agency
Is the agency licensed by the state?
How long have they been in business, and can they provide you with testimonials or references from past or existing clients?
What type of nursing services do they provide?
Are their nurses licensed to practice?
Are background checks conducted on employees and contractors?
Is there a backup service for when a nurse becomes ill or is unable to continue with her services?
What is the cost?
How are specific services removed from the cost if they are no longer needed?
Is care delivered over the holidays?
If your loved one's medical need changes? Are they able to provide a higher level of care?
How To Find The Best-Fit Nursing Agency
To hire a private nurse from the ideal nursing agency or concierge service, the following steps are vital.
Step 1: Conduct a search and compile a list of agencies to consult
To compile your list of agencies to consider, you can search online, and receive recommendations or referrals from friends, families, or a local senior center. For online search, you can type in keywords like "nurses for hire near me" "private nurse for hire near me," or "nursing agencies near me." As you search, check for reviews and ratings on Google and Yelp. Only add to your list agencies that have more positive reviews and a high rating (at least a 4-star).
Step 2: Set up a consultation with the agency
This can be over the phone or in person. You can ask most of the questions listed above, and any other questions you might have.
Step 3: Insist that you meet the nurse ahead of time
This is important so you can decide if they going to be compatible with your loved one. Some agencies may have a kind of test, where the nurse comes to your loved one's home and help around or spend time with them for an hour or so. This can also help gauge compatibility. You can also ask your loved one if they are satisfied with the nurse, or if they see her as a good fit.
Step 4: Make your decision
Your decision should be based on the amount of info you have. Go with the agency that answers most or all of the questions posed above (including others you may have), and the one where the nurse is most compatible with your loved one.
Hiring an Independent Contractor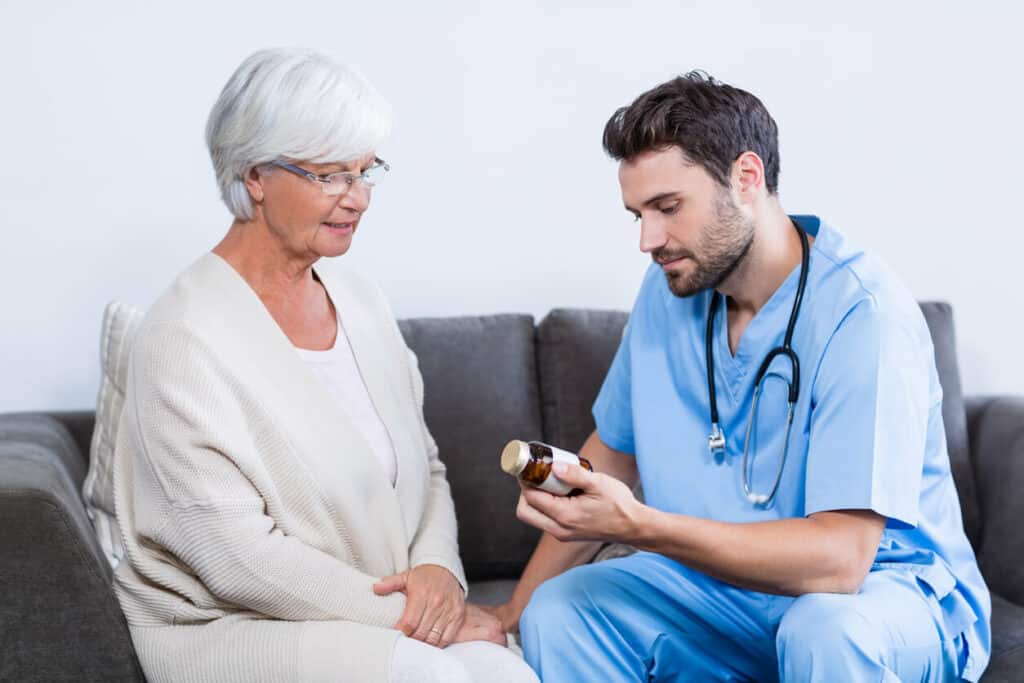 Staffing services, local registries, and connections may help you find a private nurse for independent hire. Hiring independently has its own pros and cons. Let's take a look at some below. Pros include:
Flexibility: You and the private can choose a flexible schedule that works for both of you.
Better fit: You have more control over choosing a nurse that has the most compatibility with your loved one in terms of interest and personality.
You both make the rules: while nurses from agencies have to abide by agency rules, you and the private nurse can work out a rule or care plan that works for everyone involved.
Cons include:
More time is spent: since you're doing all the leg works from research to screening and hiring, this can take a lot of time — up to weeks before you find the ideal nurse.
Screening and vetting: screening and vetting the nurse for certification and experience falls on you. You also need to conduct background checks
You handle the paperwork: it's your responsibility to handle the payments, legal work, tax, and insurance associated with the hire.
No easy replacement: in a scenario where the nurse falls sick and is unavailable to work, you cannot get a replacement easily. You may need to provide care for that period or begin the process of hiring again which is time-consuming.
Overall responsibility: It's your overall responsibility to ensure the nurse is carrying out her duties as specified. If there is conflict or concerns, it's your duty to address them.
Question To Ask When Hiring An Independent Private Nurse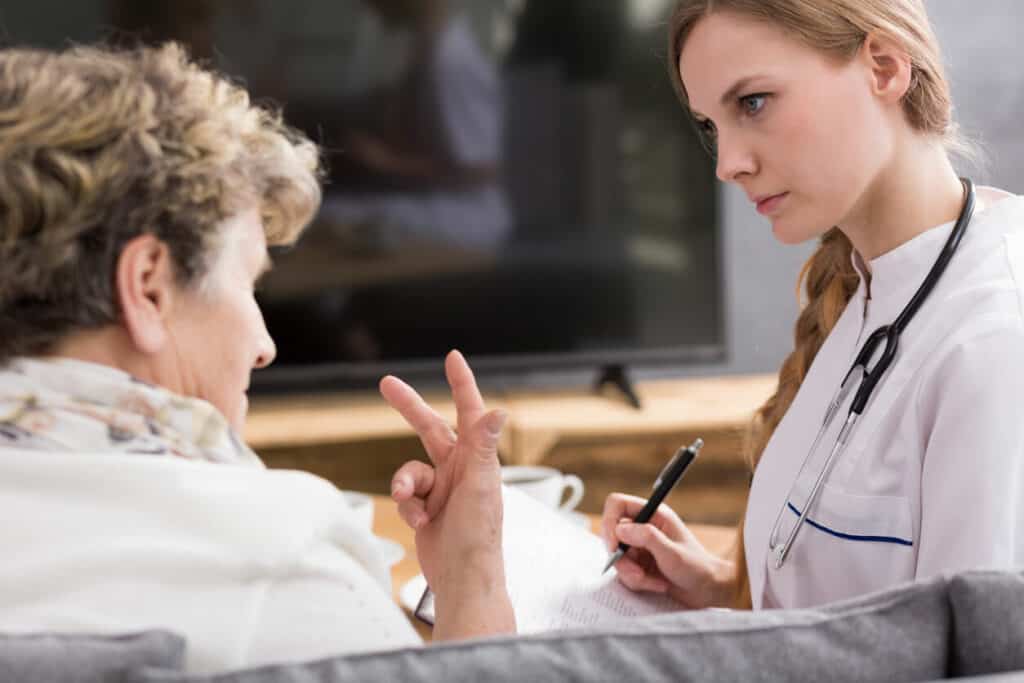 Can you tell me about yourself?
What are you interested in this position?
Where have you worked before?
Are you licensed and certified according to the state board of nursing requirements?
How did you deal with a challenging situation in the past?
What is your availability/hours?
What is your cost?
Is there anything in the job description you aren't comfortable with?
What is your approach to communicating with the physician and family members of your patient?
How often will you evaluate and/or update a written care plan?
Do you have a car, can you drive? If yes, ask for a driver's license and proof of insurance.
In addition to your questions, also make requests for the following.
Certifications and licenses
References (work and personal)
Signed waiver and personal information to run a background check.
The steps for finding the best independent private nurse will be similar to those for an agency we have already looked at. Make your decision based on solid information — if they check most of your boxes based on the above questions and compatibility with your loved one. I'll quickly add that you should conduct the interview in the home of your loved one, so you can at least gauge if they will be compatible with your loved one.
What To Do Before The Nurse Arrives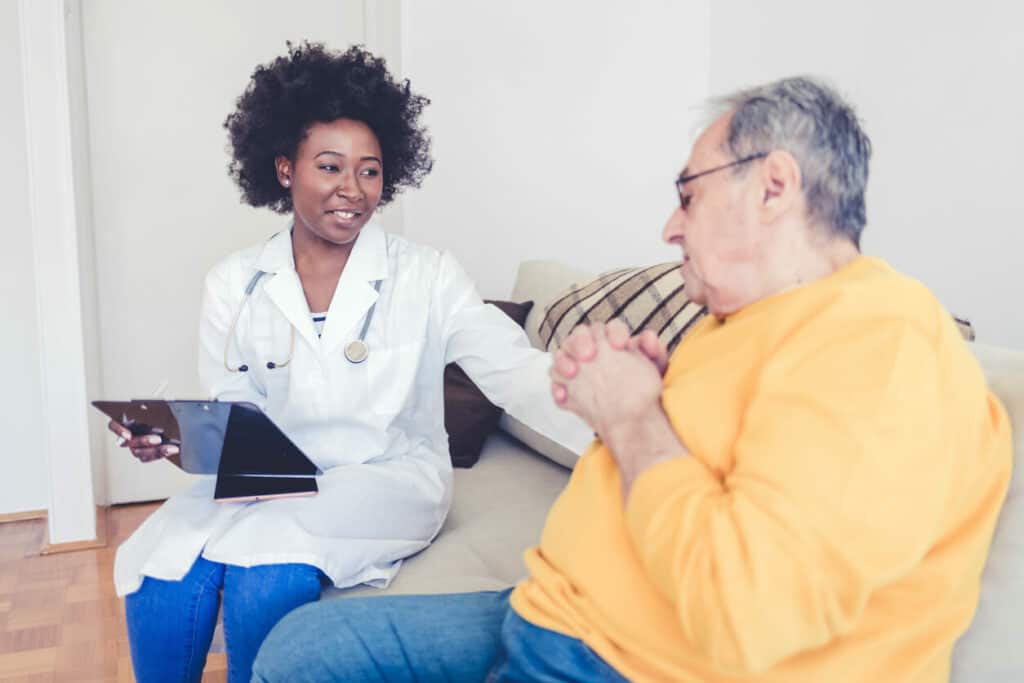 Whether you're hiring from an agency or independently, you need to ensure you have the following in place.
Medical orders
What are the doctor's orders for your loved one's care? A private nurse must act according to the medical orders already prescribed. This should be in written form to allow for easy comprehension. If you hire the nurse at the time of discharge from the hospital, the nurse can accompany you to receive the orders directly. If not, you can make a request from your loved one's physician if it isn't available.
Supplies
This includes medications and medical equipment to help your loved one continue to recover and age at home. Are all needed supplies available? If not, it's best to start getting them before the nurse resumes her duties.
Exceptional Homecare at Amy's Eden Is Just A Click Away
In some cases, your private nurse may not be responsible for providing non-medical care. In other cases, your loved one will recover, and may no longer require constant medical care. In such cases, a non-medical
in-home caregiver
will be needed to provide care with activities of daily living, home maintenance, and companionship.
Amy's Eden
provides professional in-home caregivers so families can give their loved ones all the support they need to continue to age safely and happily. Since we offer a-la-carte services, you only have to pay for the services and hours you need. Whether that's full-time, part-time, or a few hours only, we have got you covered. Simply give us a call today, or
submit an inquiry
form to speak with one of our home care experts.
In-Home Caregiving Services Find an in-home caregiver in Reno & Carson City, NV! Amy's Eden caregiver in NV Free care assessment > Amy's Eden Senior
Read More »
Contact Amy's Eden Senior Care