How Can Online Home Care Training Classes Help Boost My Career?
You know how tricky it can be to decide on which course to take, a course that will boost your career, enable you to provide excellent care to your clients, and at the same time offer job satisfaction. At our home, we will equip you with the necessary skills or encourage you to take online classes to help steer your career in the right direction. Taking online homecare training is easy to achieve when you are determined to succeed and have your certificate at the end of the course. Regarding home care training, there are free courses, webinars, training, and free online content that you can take. There are also certificates that you can earn. The best part of online home care training is that it is convenient. If you are passionate about senior care and willing to learn, you can provide quality services to the elderly. Caregiving comes in different varieties, from family caregivers caring for their elderly loved ones to professional caregivers. Whether you are a family or a professional caregiver, with the availability of home care courses online, training programs, and free online resources, you can get valuable information and skills to help you provide excellent service to senior citizens.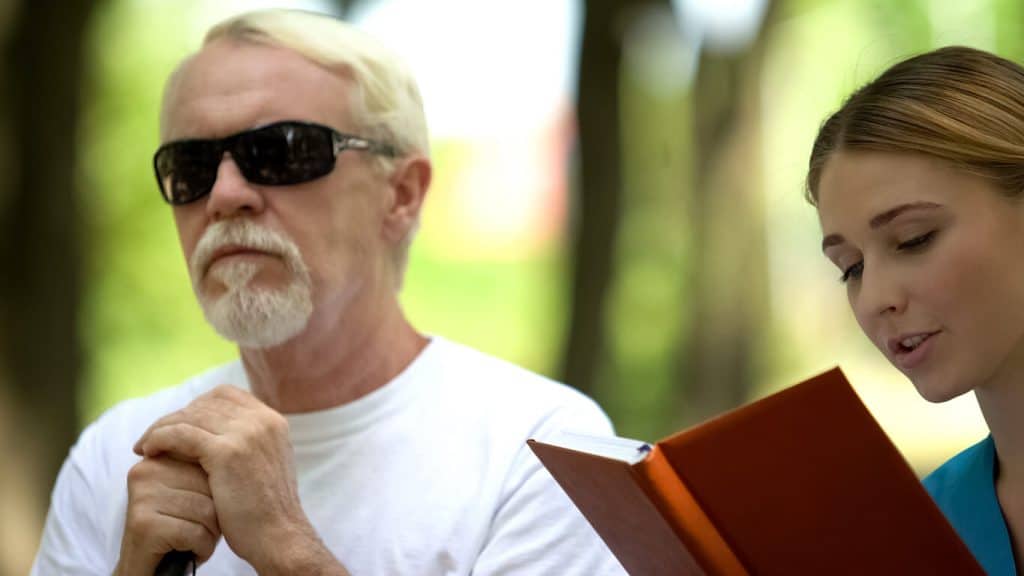 Signing up for online courses is relatively easy; you will have to submit some basci information, including your email. You can keep the training material so it is easily accessible. When you want to study or check on something, you can do so quickly. We have compiled a list of some of the best home care training courses to boost your career and help you provide better care to your aging parents. To excel in caregiving, you will need the following skills to help you meet the challenges of caring for the elderly head-on.
First Aid
Working at an assisted living home or at your own home caring for your loved one will require you to have first aid skills. Sometimes medical emergencies happen and you must know how to respond without panicking. People are prone to injuries and accidents as they age. Most older adults often lack the flexibility and strength of younger people, and a fall or a slip could result in a severe injury. To best care for our residents, you should have first aid skills to help you deal with injuries like burns, cuts, falls, and sprains.
Home Care Training Programs on Safety
At Amy's Eden
, we encourage all our caregivers to take a safety training course before working with our residents. You do not have to worry if you have not taken this course while applying to work with us. The good news is that you can take it online, and it doesn't take long to complete. Additionally, when you join us, we will ensure you are up to date with our safety measures which include taking care of:
Slipping hazards like ensuring that there are no spills
Tripping hazards like cluttered floors or rugs
Poor lighting around the house
You must also ensure that the elderly under your care take their medications on time, as some may be experiencing early memory loss and, therefore, may forget to take them on time. You will also need to keep the medications safe as a senior may unknowingly overdose. During your training, you will learn how to set up various equipment, like mats, shower chairs, and grab bars.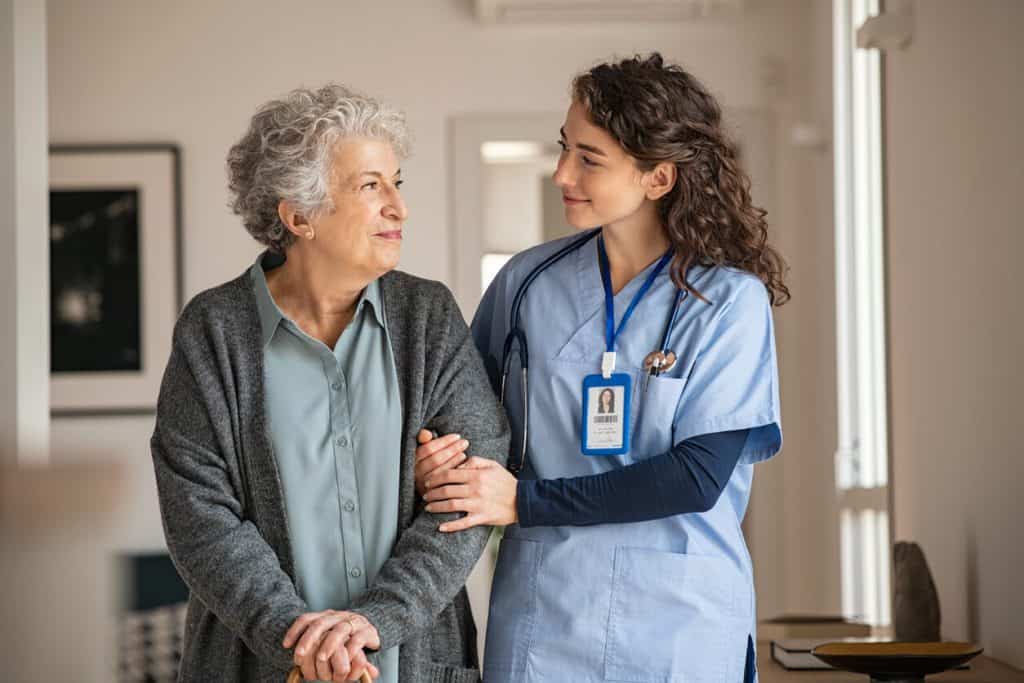 One thing we love about working with a caregiver trained in safety is that they will not only help make our residents' lives safe, but it will apply even to their personal lives. When our caregivers learn electrical safety, how to drive safely, and implement fire extinguisher safety, we know this knowledge will extend to their families, making us a happy family!
Alzheimer's Training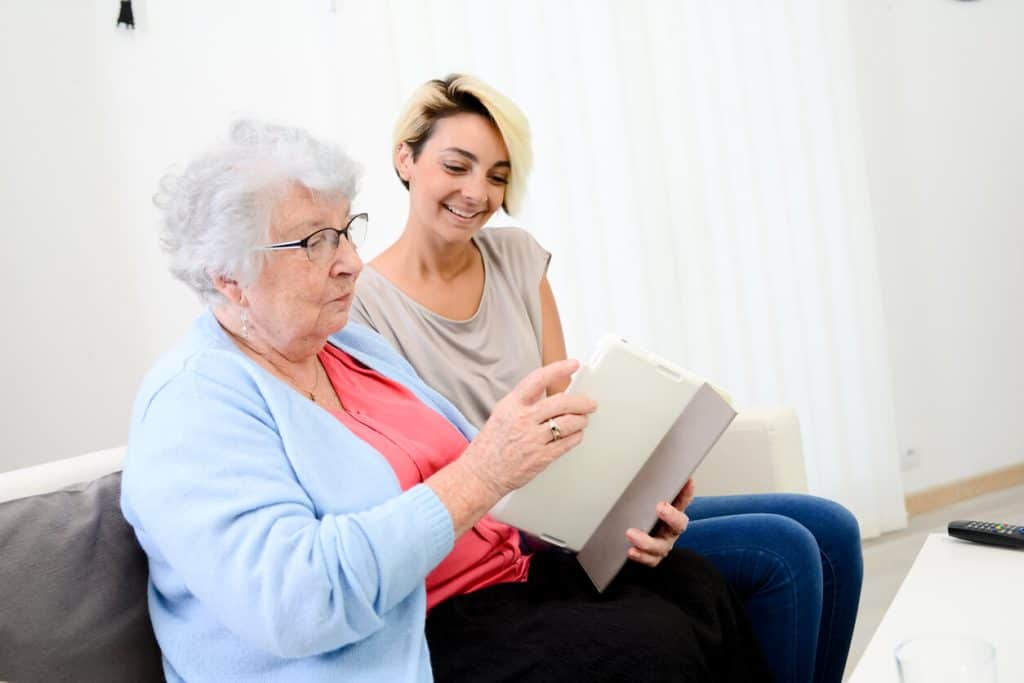 You will need proper training on caring for people with Alzheimer's disease or any other type of dementia. Apart from free online courses on dementia, we offer additional in-home care training on how to communicate with our residents living with Alzheimer's disease. We aim to ensure you provide excellent care to these residents. Understanding how Alzheimer's disease or dementia progresses over time is essential as it will help you understand how such a person behaves, and you will be able to care for them properly. Some lessons from taking home care training on dementia and Alzheimer's disease include:
Early warning signs of dementia and Alzheimer's disease
Understanding patients living with dementia or Alzheimer's disease
Difference between dementia and Alzheimer's disease
Learn the risks and stages of dementia and Alzheimer's disease
Learn how to communicate with these patients effectively
After taking this course, you will be able to address any safety concern that comes to your notice. For example, you will note when a resident starts wandering or experiences mild memory loss.
Online Home Care Training on Senior Privacy Policy
When it comes to caregiving, privacy plays a crucial role, and you must respect the person you care for. Whether they cannot bathe or dress, always ensure you respect their privacy and, at the same time, know when they need your assistance. When assisting with grooming, for example, ask the older adult if it's alright for you to comb their hair, take care of their beard, etc. If the older person cannot communicate their response to you, let them know beforehand what you intend to do. Additionally, remember to always knock before entering their rooms.
Knowing How to Check for Elderly Abuse
At our home, we encourage you to take home care training to prevent elder abuse, which will help protect you and our clients.
This training is essential to our caregivers as it will help you note any signs that may indicate elder abuse.
Sometimes you may be the only hope seniors have in curbing elder abuse. Elder abuse may be in the form of:
Emotional abuse
Sexual abuse
Financial abuse
Physical abuse
Nutrition, Menu Planning, and Meal Preparation
Nutrition plays a crucial part
in every person's overall well-being, regardless of age. We usually let our residents help with grocery shopping and meal preparation if they like. It makes it vital that you know their dietary and nutrition requirements. Additionally, you should adequately understand their nutrition, know which meals are healthy and how to indulge an older person without compromising their health.
Have a Proper Understanding of Different Pieces of Equipment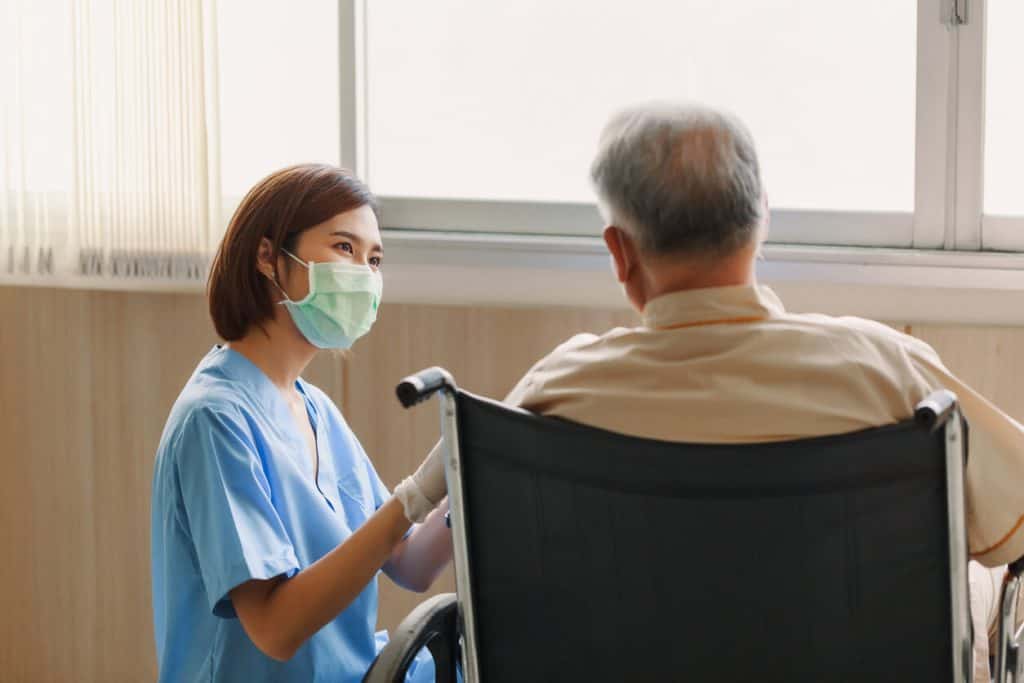 It is crucial to properly understand how different types of equipment work and how to handle them safely. Some of this equipment includes
Wheelchairs
Walking canes
Walkers
Hospital beds
Lifts
Knowing how to safely operate these tools will come in handy and help ease your work and ensure the resident's well-being. For instance, if you do not know how to operate a patient's lift, you may strain your back or drop the person you are lifting or transferring.
Importance of Approved Home Care Course For Caregivers
If you want to become a great caregiver, you must enroll and complete several caregiving courses. Training plays a crucial role in building your career while equipping you to handle different caregiving challenges. When choosing the right course, try enrolling in one with certification, as you can include this on your resume. Your client and their family will have confidence in you, knowing their loved one is in good hands. The joy of knowing you are making a difference in a senior's life may never be verbalized, but seeing that shy smile after combing their hair or dressing them will truly make your day! If you have questions regarding seniors, please do not hesitate to
contact
us today, and we will gladly assist you. Amy's Eden believes that healthcare for seniors is based on compassion. If you have been looking for careers with care agencies, your search is over. To become part of our community, we offer support and encouragement as you plan your education, learning to be the best you can be.
In-Home Caregiving Services Find an in-home caregiver in Reno & Carson City, NV! Amy's Eden caregiver in NV Free care assessment > Amy's Eden Senior
Read More »
Contact Amy's Eden Senior Care