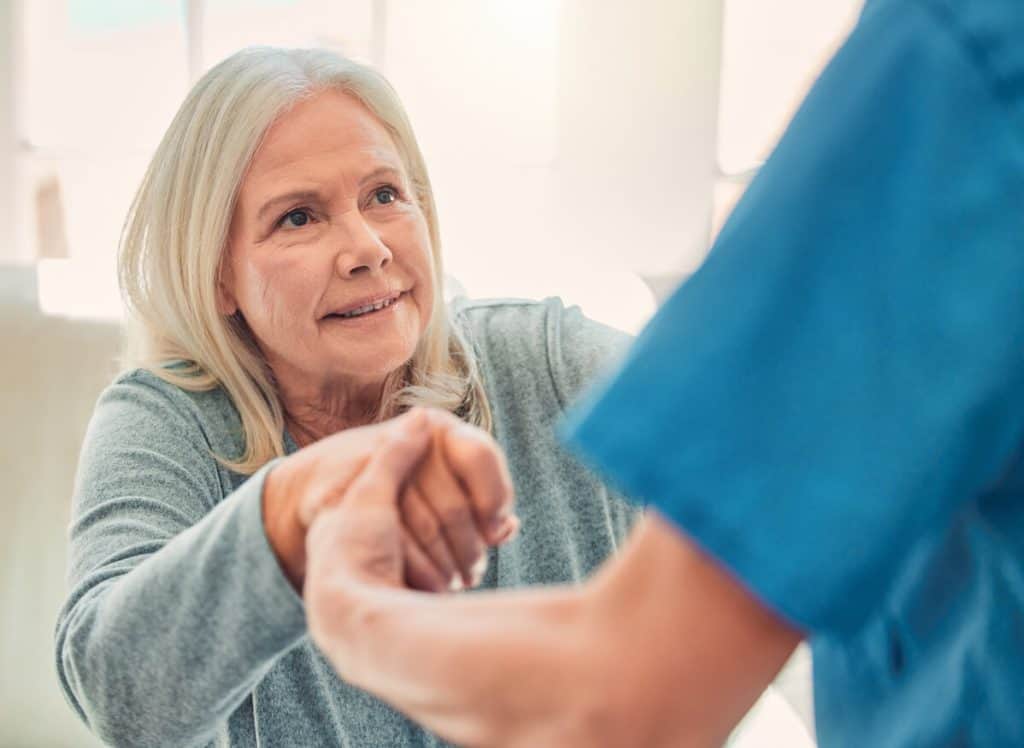 As your loved one advances in years, they might begin to struggle with providing their own care. Some reasons they might struggle are physical limitations, health conditions like arthritis, or cognitive decline.
At this point, taking care of them might be challenging especially if you have to juggle between work, your own family, and caregiving. But, it doesn't have to be.
If your loved one requires day-to-day assistance but doesn't need round-the-clock medical supervision, assisted living can be a great senior living option.
Keep reading as we explore the basics of assisted living, including how you can choose the right elderly support community for your loved one.
What Is Assisted Living?
Assisted living is a senior living option for older adults or seniors who need day-to-day assistance with activities of daily living (ADLs) such as getting up from bed, taking a bath, grooming and eating.
Seniors in assisted living do not require constant medical care. They do however, require protected supervision. They are still fairly active and independent, and require non-medical support for daily living.
In assisted living communities, older adults enjoy personalized care, social and recreational activities, 24-hour support if needed, and help accessing medical care in case of an emergency.
Living arrangements can be in the form of detached homes, single rooms, or shared apartments. Assisted living communities can be big or small, but the typical ones accommodate 20-120 residents.
Senior assisted living, helps your loved one thrive and retain their independence for as long as possible.
Assisted Living Services And Amenities
Assisted living homes provide a wide range of services from basic care to high levels of care. Care is focused on maintaining the well-being of the senior by providing social connection, stimulating their minds, and helping them stay physically fit.
While services and amenities vary from one assisted living facility to another, typical services and amenities include the following.
Personal Care Services
Older adults are assisted with activities of daily living (ADLs), which are basic tasks that must be performed every day for an individual to continue to live independently. ADLs include:
Toileting
Bathing
Grooming
Dressing
Eating
Walking
Medication management
Prepared Meals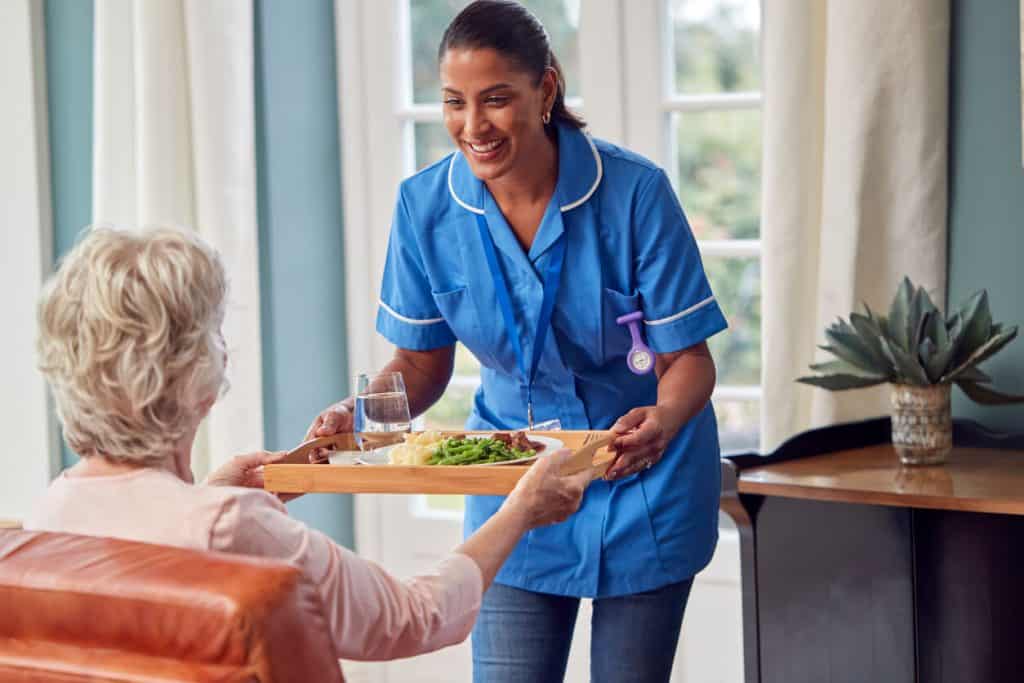 Assisted living facilities offer nutritious meals to residents at least 3 times per day, and snacks in betweenDepending on the facility and living style, residents might have kitchens and still be able to cook their own meals if needed. Mostfacilities also cater to special diets when prescribed by a physician
Housekeeping And Laundry Services
Seniors no longer have to worry about housekeeping and general home cleaning unless they choose to. The staff are generally responsible for housekeeping and laundry services. Note that for some facilities, laundry might be an add-on service that you have to pay for.
Home Repairs And Maintenance
In assisted living, home repairs and maintenance are borne by the facility. Seniors don't have to pay out of their pocket for repairs or maintenance as they would if they were receiving care in their own homes.
Access To Health And Medical Services
While seniors staying in assisted living homes don't require constant medical attention, they do have assistance to access health and medical services. Some facilities ensure a licensed medical staff or nurse is on-site 24/7 to attend to residents' needs for services such as catheter change. However, most facilities do not offer other types of special types of services unless contracted outside of the facility. This is because only the smallest of assisted living facilities are licensed to admit those with special needs such as diabetic, catheter, colostomy, and wound dressing changes.
Social And Recreational Activities
Many facilities offer social events and recreational activities to keep older adults active and engaged. Some have an event calendar where families can even participate. Social and recreational activities could be games, classes, visits to nearby attractions, parties and lots more.
Communal Areas
Assisted living facilities offer communal areas like shared dining rooms and outdoor areas where residents can interact and socialize with each other.
Wellness Programs
Wellness programs are offered in some assisted living centers. This is specifically designed to enhance an older adult's lifestyle including nutrition, fitness and overall well-being.
Beauty Salons And Barbershops
Salons/barber shops are sometimes onsite and available for seniors to do their hair, facials, grooming and manicure. Some may also have massage centers.
Fitness Centers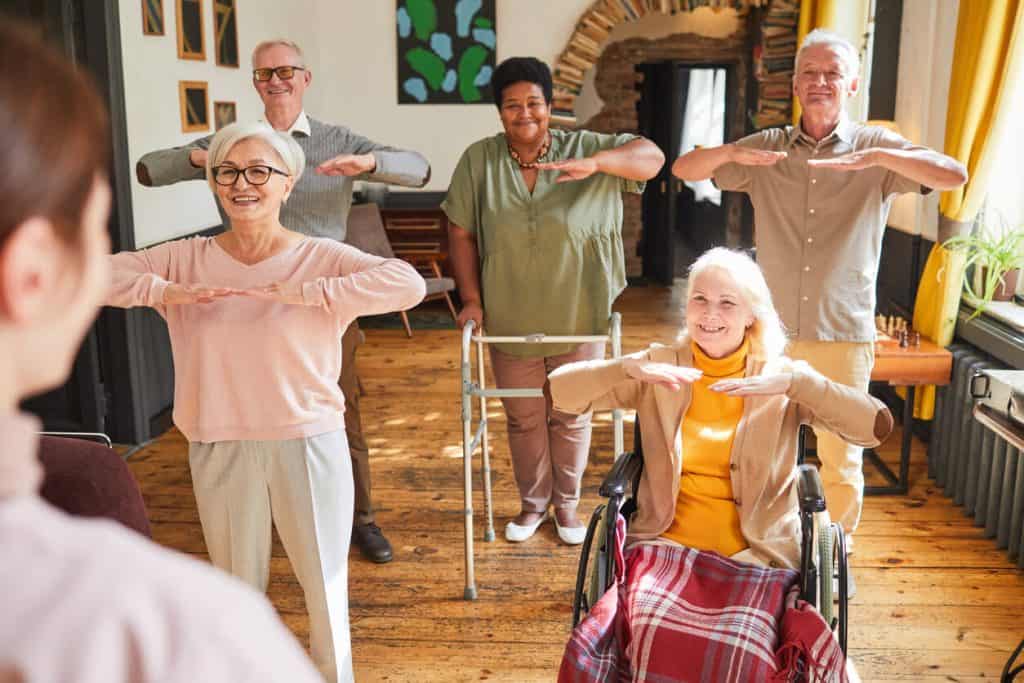 Gyms/fitness centers are available to keep seniors active and engaged. Fitness classes are held daily or weekly and are led by an instructor.
Transportation
Transportation services are provided for seniors to help them run errands or go to their doctor's appointments.
Security
There is round-the-clock security to keep older adults safe. Visitors are sometimes screened before entry and may be required to write their purpose of visit. There are emergency call systems installed in each resident's living area as well.
Keep in mind that some of these services maybe included in the monthly fees, while others will be add-ons, and might be paid for separately if the older adult requires the service.
Is Assisted Living Right For My Senior Loved One?
With many senior living options available to older adults, it can be a little confusing to decide whether assisted living is the right option for your elderly loved one. To make that decision, just answer the following questions.
Is my loved one still able to perform ADLs?

Assisted living is somewhere between independent living and nursing home care. If your loved one is still independent and can safely provide their own care, assisted living may not be right for them.

However, if your senior loved one is struggling to perform basic tasks such as bathing, eating, or grooming, assisted living homes can provide them with this much-needed support.

Does my loved one feel isolated and lonely?
are something older adults struggle with when living by themselves. With family and friends away, and mobility limited, they may find it difficult to go about their hobbies or spend time with friends. Because of this, they may keep to themselves at home which is bad for their well-being.

Do I worry about their safety?

As we grow older, living alone might become unsafe. It is not unusual for older adults to fall down the stairs, leave a stove burner on, or trip because of a water spill in the kitchen. Assisted living care will keep your loved one safer, as they receive protective supervision and support from staff.

Does my loved one require constant medical care?

If your loved one requires constant medical attention through a doctor's order, assisted living may not be the right option, as assisted living mostly caters to seniors who are on a stable and predictable course that don't require constant medical attention.
Although, in the case of Amy's Eden's assisted homes, we are able to provide a higher levels of care for your loved one when their care needs change.
Is my loved one finding it difficult to maintain the home?

Think of it this way. Your loved one, who is very particular about keeping the house clean, no longer cares about the clutter in the kitchen, nor overburdens themselves to maintain the home.
Transitioning to an assisted living facility will provide them with a maintenance-free lifestyle, where they no longer have to worry about housekeeping or home repairs.
Is it becoming overwhelming for me and/or family members to provide care?
In most cases, family members would have stepped in to take care of their senior loved one. But over time, it can get too overwhelming and lead to caregiver burnout.
If you're in this boat, assisted living might be right for your loved one, as it ensures they are taken care of and gives families more time to focus on what matters – spending quality time with them.
How To Know It's Time For Assisted Living
Moving your loved one from their current home to an assisted living community can be a challenging and emotionally stressful process.
In some cases, your loved one may be open about the transition and might have even indicated their interest to move.
In other cases, your loved one will not express their desire to get outside help and will keep struggling to provide their own care because they don't want to be a burden to their children or family members. Change is almost always temporarily stressful.
In the latter situation, you mightsee some signs that let you know that it's time to transition to an assisted living community so your loved one can get the support they need.
Some of these signs include:
Loneliness and/or isolation
Lack of interest in favorite hobbies and activities
Difficulty performing ADLs such as bathing, grooming, eating and moving around
Difficulty in maintaining the home
Loss of weight which could be a result of poor eating habits
Recent home accidents such as falling down the stairs
Spoilt food in the refrigerator or no food at all
Stained clothes, unkempt hair and physical appearance
Signs of dangerous driving (like driving with no seatbelt on, or not paying attention to traffic signs)
Signs of clutter in the home such as unwashed plates in the sink, and unpaid bills on the kitchen counter.
If you stay far away from your loved one, it might be difficult to notice the following. You may not know it's time for the transition except they tell you. This is why we advise family members to visit their loved one from time to time or send trusted friends to regularily check up on them.
What Happens When Your Loved One Says No?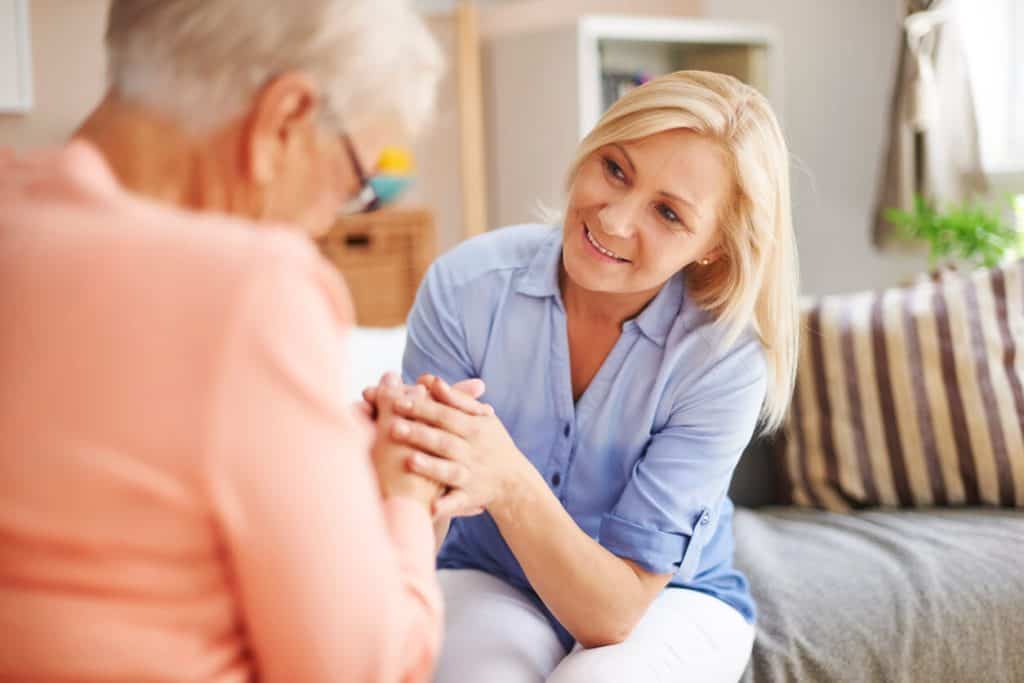 While some seniors may be open to the idea of moving, others might be obstinate about it and consider it a move to rob them of their independence.
If you have noticed some of the signs above, and know it's in your loved one's best interest to move them to an assisted living facility, here's what you can do to get them to be more open about the idea.
Understand their fears
Include your loved one in all decisions
Make pre-move visits
Assure them it will be just like home
Enlist the help of others
Let them move to Assisted Living Facility on a trial basis
Understand Their Fears
If your loved one is not open to assisted living, instead of pressuring them to welcome the idea, you want to first understand their fears.
Why are they not open to moving?
Maybe they don't want to accept the reality that they can no longer provide their own care. Maybe they see it as placing a burden on their kids or family members, or maybe they see it as being robbed of their independence. In these cases enlist the help of the upcoming facility to encourage their continued independence.
Understanding their fears will help you find the best way to allay those fears and get them more open to the idea.
Include Your Loved One In All Decisions
Nobody wants to feel like their opinions don't count, It's the same for your loved one. Including them in the decision-making process makes them feel like they are still in charge of their care.
If possible, research assisted living locations together, tour communities together and be unanimous when it's time to pick a community.
Make Pre-Move Visits
This is going to be helpful to give your loved one a feel of the place before the final move. Pre- move visits will help your loved one get accustomed to the environment, residents and staff. In our experience, it makes the move a lot easier.
Assure Them It Will Be Just Like Home
In their defense, older adults want to move to an assisted living community that feels just like home. This is especially true of the smaller facilities or assisted homes. Encourage them to identify their favorite things they would take to the new home such as blankets, books, or art pieces.
Enlist The Help Of Others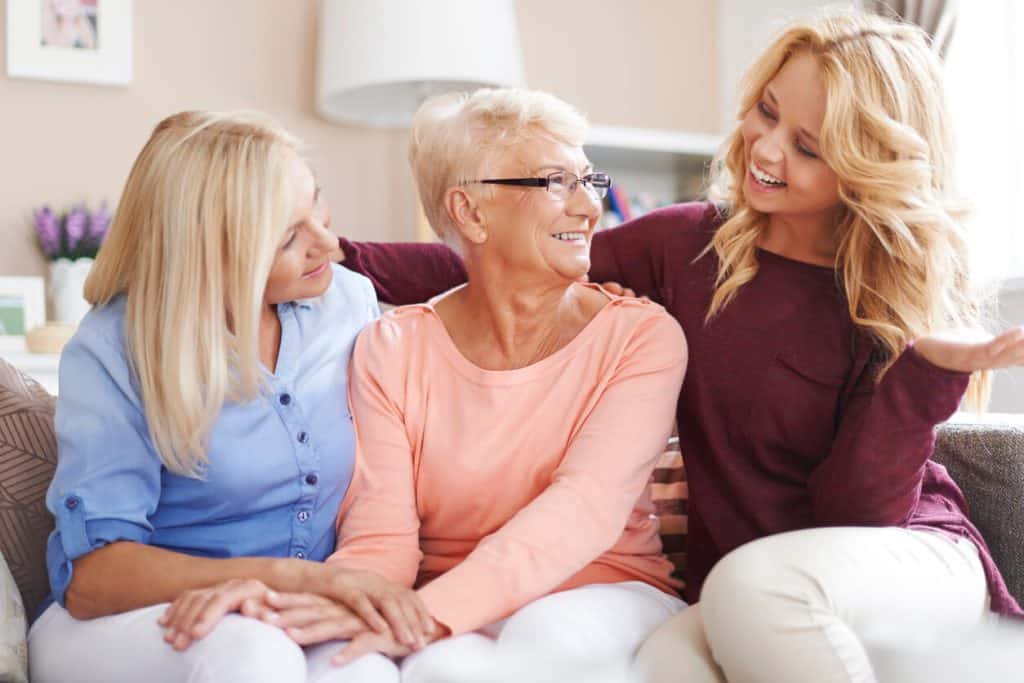 If your loved one is still hesitant about transitioning to an assisted living home, you can ask others to talk to them about it. Maybe one of their close friends who recently made a move, or another sibling or family member. Even better, maybe another resident in the facility of choice.
Sometimes having more people talk about it might make them open to the transition.
How Do I Pay For Care?
This is something you must plan beforehand, so you don't have financial challenges in the future. For many assisted living communities, older adults are required to pay a monthly fee which covers the basic services offered. The larger facilities may start out at a low introductory rate, and then add on, shortly after moving in, after additional assessments.
Residents may be required to pay additional fees for laundry, pet care, physical therapy and more that aren't part of the basic services.
Additionally, how much you pay for an assisted living home may be dependent on factors such as location, services and amenities offered, apartment size, and how much assistance your loved one needs.
The following are some of the ways you can fund assisted living care.
Medicare and Medicaid
Long-term care insurance
Life insurance policy
Retirement savings
Veteran Benefits
Private retirement savings
Medicare and Medicaid
Medicare doesn't cover assisted living costs itself, but it can pay for health costs your loved one receives in an assisted facility. Medicaid might cover some assisted living costs, but this can vary from state to state. The amount is usually very low.
Long-term care insurance
If your loved one has long-term care insurance, this can fund the cost of assisted living. Most facilities know how to help you access this insurance.
Life insurance policy
Some life insurance policies allow you to sell it for a lump sum, if this is possible with your loved one's insurance, the proceeds can go into paying for assisted living.
Retirement savings
Retirement savings and other personal cash sources maybe used to pay for assisted living. This is the most common funding source for seniors and their family members.
Veteran benefits
If your loved one is a veteran or the spouse of a deceased veteran, he or she might be eligible for veteran benefits which can go into paying for assisted living costs.
How To Choose The Best-Fit Assisted Living Community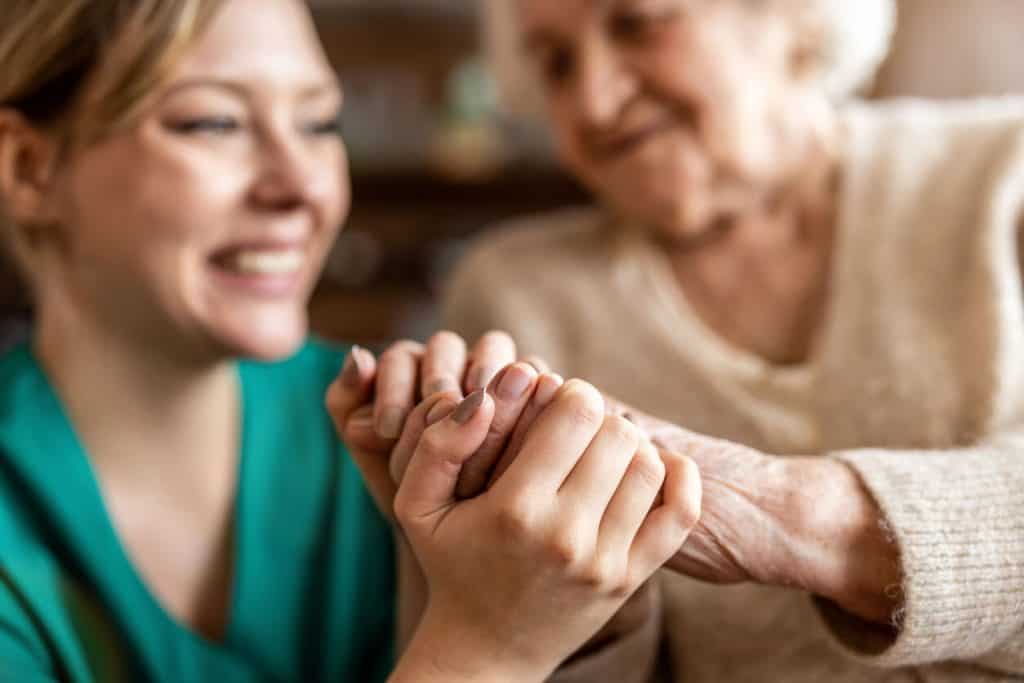 Not all assisted living communities are designed the same way. Some may offer a certain type of service, while some may not. Others may be big or small and have more or fewer residents.
Take for instance Amy's Eden's assisted homes which are a rare type of assisted living community. We have no more than 2 residents for each of our communities, making it easy for our caregivers to provide personalized care and one-on-one attention. In addition, almost every senior qualifies even if diabetic, catheter, colostomy or wound care is needed.
At the end of the day, it all depends on your loved one's needs and preferences, and if the facilities you're considering can meet those needs.
The table below provides a checklist that will help you find, and choose the ideal assisted living community for your loved one.
Have you identified your loved one's needs and preferences?

Does your loved one just need help with simple ADLs such as eating and grooming? Or do they require help with movement, bathing and toileting?
Do they prefer a small assisted living community with fewer residents like Amy's Eden assisted homes, or do they want a larger community?

Have you checked if they are licensed?

Is the assisted living center licensed to operate?
What's their insurance policy on personal property

Have you considered Agreements, costs and fees?

What is the cost of their services?
What happens when you don't pay the monthly fee on time?
Can the agreement be terminated? What is their refund policy?
Will there be additional fees if your loved one's needs change?

Do they offer the services your loved one needs?

What services do they offer?
Do they offer the services your loved one requires?
What is their food service like?
Are staff members available 24/7?
What security measures are in place to keep your loved one safe?

Did you consider staff training and experience?

Are their staff trained?
Will They have to move when too frail?
What is their hiring process like?
What is the resident-to-staff ratio?
Are staff members personable and friendly?

Did you take note of the atmosphere of the community?

Do residents seem happy?
Does the community feel at home?
Do family members of residents speak highly of the community?
Depending on what's important for your loved one, if you have answered most of these questions favorably, pick the community that tops your list.
Assisted Living At Amy's Eden
It can be tough transitioning your loved one to an assisted living community. There are a lot of emotional concerns and practical factors to consider as we have seen throughout this article. But, Amy's Eden can help you simplify the process with our assisted homes.
With only 2 residents per home, you are assured that your loved one is receiving personalized care and attention from our staff who have been trained to pamper and spoil our residents. Our caregivers aren't stressed or burnt out because they take care of just 2 residents.
In fact, we have given family members just like you the opportunity to focus on what really matters — spending quality time with their loved ones and creating beautiful memories they will cherish for a lifetime.
Our assisted homes are like a family where our staff and family members work together to take care of the most difficult of circumstances not offered in large facilities. These include, diabetic management, colostomy, catheter, and feeding tubes; services not offered in any other non institutional setting. . Our homes have one on one customized and personalized service- this guarantees that our homes will be the very best; especially for those who do not want to move ever again because of inevitable physical or cognitive decline..
If you're in Northern Nevada, contact us today, and let's show you how we intend to take care of your loved one, so you never have to worry about their safety and care again. We can help your aging feel loved in our Assisted Living Homes.