Elderly Care: Find The Right Option to Help Your Elderly Loved One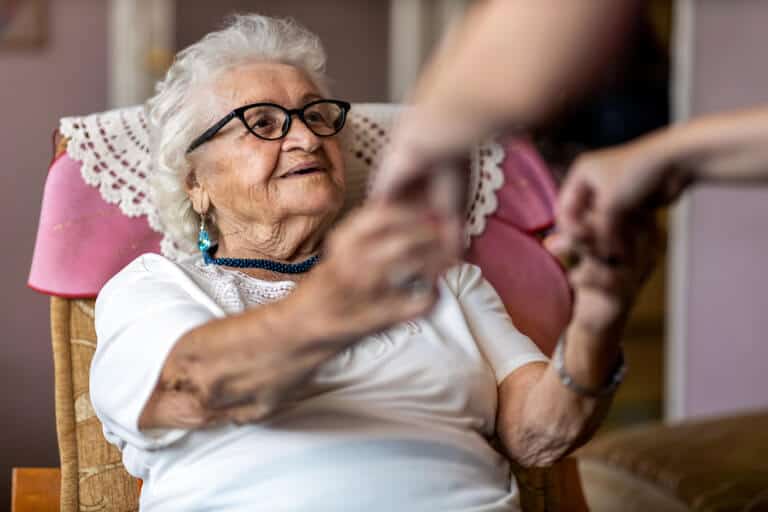 When considering elderly care for your loved one, choosing the right option can seem daunting because of the many senior citizen care options available.
How much care do they need? Will aging at home be best? Should they move to an assisted living facility? What about independent living?
In this guide, you'll learn about the different elder care options for seniors, and which one is right for your loved one depending on where they are right now in elderhood.
Elderly Care Options For Your Loved One
When it comes to choosing a care option for your loved one, the major factor to keep in mind is the needs and wants of your loved one.
Depending on where they are in the aging process, care needs may change as they get older and their mental and physical health declines. The following are options available in senior elder care.
In-home care
Independent living
Assisted living
Group home care
Independent group home care
Memory care
Nursing homes
Skilled nursing care
Palliative and hospice care
In-Home Care
In-home care is a great option for adults who want to age in place and receive care from the comfort of their own place or wherever they call home. There are different types of in-home care services available. These range from personal care to home health care.
When receiving personal care, older adults receive help with activities of daily living (ADLs) such as eating, bathing, grooming, and toileting. Caregivers also provide companionship, help with basic housekeeping, run errands, and provide medication reminders.
Home health care is a more specialized form of home care, for older adults who require a higher level of medical care. Typically a licensed nurse provides this kind of care and monitoring for the elderly.
If your loved one has decided to age at home, then in-home care can make aging at home safe. If you or a family member would also be responsible for providing care at certain times (at night for instance), then in-home care might be the right choice for your loved one.
At Amy's Eden, we provide quality in-home care for older adults to continue to live happy and fulfilled lives in a manner of their choosing.
Independent Living
Independent living is for healthy seniors who do not regularly require medical care and would love to maintain a social and recreational lifestyle while benefiting from services the community offers such as housekeeping, meal preparation, and transportation.
Living options vary from private homes to apartments and studios. Residents live a maintenance-free lifestyle and retain their autonomy.
A maintenance free lifestyle allows residents to enjoy the benefits of staying at a home without worrying about home maintenance such as housekeeping, plumbing, landscaping and damage repairs.
Independent living is right for your loved one while they are healthy and do not require regular medical care or help with ADLs (activities of daily living).
Assisted Living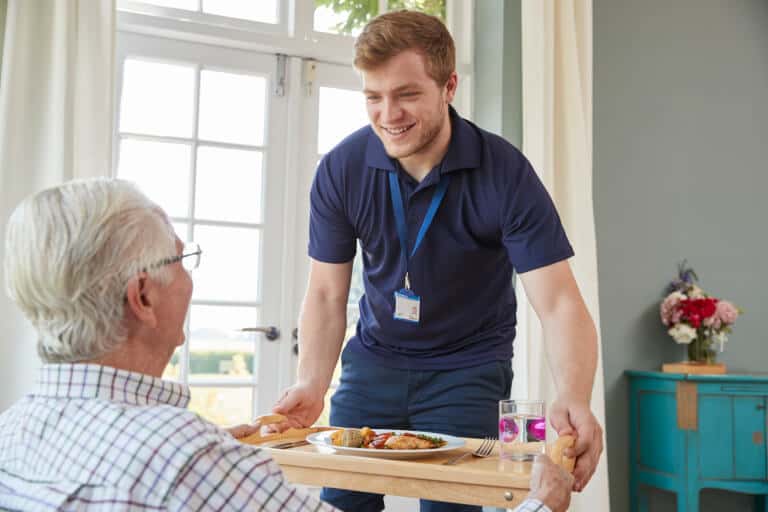 In assisted living, care is provided for seniors who do not require 24/7 medical attention, but need help with activities of daily living.
Residents also receive help with housekeeping, meal prep, transportation, and other basic services. Assisted living is usually understood to be provided in a facility however, similar services may be provided at home.
An assisted living facility is right for your loved one if they have become slightly mentally and/or physically challenged, where they can get up on their own with little or no assistance, but they can no longer take complete care of themselves, and don't need constant medical care. The larger the facility, the less satisfactory the situation, when your loved one has too many mounting personal difficulties.
Group Home Care
A senior group home is similar to an assisted living facility, but only smaller. Instead of having 100 residents or above like in assisted living facilities, they have around 5 -15 residents.
They don't provide seniors with a high level of medical care like nursing homes do but give seniors the option to be among peers with similar needs. As needs increase, even with just 5 residents per home, unfortunately seniors are likely to feel more and more left out or neglected.
A group home is right for your loved one if they don't want to age at home, don't require constant medical attention, still retain a great deal of independence, and would like to live in a smaller home-like environment.
Intermediate Group Home Care
Intermediate group homes or Assisted homes are uncommonly found; in fact, they are like a breath of fresh air to many searching for senior care. They are like group homes, except that because of their limitation to only two to three seniors, they have become known as a favorite care option.
This rare elderly care option allows residents to receive individualized care in a home environment where the care continues to upgrade and increase, even as their mental and/or physical health declines. This is the best option for those who don't want to continually change service types even as needs change.
For instance, an older adult may come in requiring just ADLs, but over time, they can progress to nursing care, or even palliative and hospice care — all in the same location. What is great about this, is that no matter the need, costs usually do not rise even when care needs do.
This type of care is right for your loved one if it makes sense for them to receive all levels of care in the same location and where families appreciate that someone is always right there for them.
Memory Care
This is care provided for older adults with Alzheimer's and other forms of dementia. The goal is to slow down the progression of the illness, reduce confusion, prevent wandering and improve their quality of life. Memory care can be provided in any of the mentioned options. Intermediate care options usually provide the most amount of support and safety while maintaining feelings of continuing independence, while larger facilities feel like the lock down that they are.
If your loved one is experiencing a cognitive decline, memory care might be the best option.
Nursing Homes
A nursing home provides round-the-clock support care to seniors with serious non-medical but stable conditions such as cancer, dementia, or chronic diabetes. Living options can be private or shared, and an experienced caregiver or nurse aid is available 24/7 to attend to residents.
If your loved one has a non-medical condition that requires constant monitoring of potential medical needs, then a nursing home might be the best option. However, nursing care can still be provided at home.
Skilled Nursing Care
Skilled nursing care is temporary care for older adults who are recovering and healing from an injury, illness, or surgery while having access to personalized 24/7 medical care from licensed physicians.
They remain at the facility until they are well enough to go home.
Skilled nursing care is right for your loved one if they are recovering from an injury, illness, or surgery.
Palliative and Hospice Care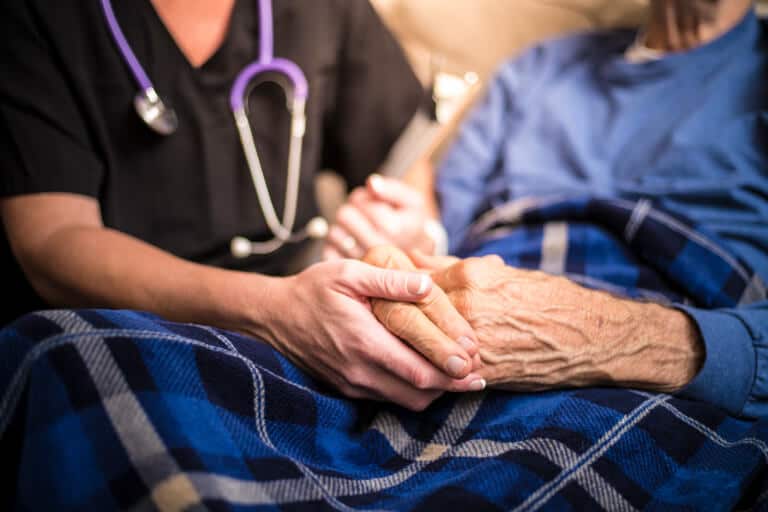 Palliative care is provided to older adults living with serious medical conditions, who are exploring treatment options.
Hospice care is similar to Palliative care is provided for seniors approaching the end of life with terminal illnesses that may no longer be possible to cure. This type of care can be provided in any of the mentioned options. However, the best option is usually the one on one care provided in the intermediate care option listed above. The goal at this point is to provide comprehensive comfort as much as possible. Hospice care is for providing comfort only measures when one is no longer seeking medical interventions.
Palliative care may be the best choice for your loved one if he or she:
has a serious or life-threatening illness
has a life expectancy longer than 6 months
is still exploring curative treatment options
Hospice care is right for your loved one if he or she:
has a terminal illness, may still want continued medical interventions
is not likely to live more than months
Has not yet stopped pursuing all treatment options to cure the illness
Final tips to keep in mind
Choosing the right elderly care option for your loved one becomes a bit easier when you focus on where they are in the aging process and the amount of care they need.
In addition to choosing the right care option, here are other tips to keep in mind:
Consider how you'll fund the care, if cost is not an issue, amazing care options still exist
Research and tour a variety of care facilities to find the right fit
Ask to see licenses of care facilities
Involve your loved one in the decision-making process.
Amy's Eden offers elder care for seniors including both in-home care, assisted living care, and intermediate care at our Assisted Homes. Our caregivers are trained to provide individualized care to help seniors age in comfort, love, and happiness.
If your loved one is in Northern Nevada, contact us today to learn more about how we can provide your loved one with quality care whether in their home or ours.
In-Home Caregiving Services Find an in-home caregiver in Reno & Carson City, NV! Amy's Eden caregiver in NV Free care assessment > Amy's Eden Senior
Read More »
Contact Amy's Eden Senior Care