How to Easily Find Home Care for Elderly in Their Own Homes
At first, it may seem intimidating to care for your elderly loved ones in their own homes, but with a few changes in the physical environment and a little help from outside sources, you can do it more easily than you think.
A Few Ideas on How to Prepare Your Home to Help Prevent Falls
In the event of a serious fall or injury, calling 911 for emergency services is the first thing you should do.
Every year, there are about 3 million seniors who fall and require a visit to the emergency room.
Because falling at home is a common problem for the elderly, it is important to address ways to prevent falls and make changes in your loved one's home that will help keep them safe.
Install grab bars near toilets and in showers
Stairs should have sturdy handrails on both sides
Enhance lighting by adding nightlights and motion-activated lighting
Remove rugs and welcome mats
Add non-slip strips to showers and stairs
Keep flashlights near the bed and chair in case of a power outage
Remove or secure furniture that rolls or slides
Put a bell on pets so you know where they are in order to avoid tripping over them
Many states and counties have helpful resources, including programs to help assess your loved one's home for safety and fall prevention.
This online tool from USAging will help you locate a local aging service near you.
Some local agencies have occupational therapists that make home visits for safety assessments. There comes a time when your loved one might not realize how unsteady their balance really is. Before that can cause a fall or injury, take the time to discuss with them the importance of not using ladders, chairs, step-stools, or other household items to stand on in order to reach things. Although you want them to be as independent as possible, their safety is essential, so here are a few things you can do:
Move step-ladders from inside the house so they aren't tempted to use them.
Purchase a "reach stick" or "grabber" to help your loved one reach things on upper shelves.
Put as many things as possible at waist height for easier access.
Consider putting doors and locks on indoor stairs too.
Encourage them to use their cane or walker.
Keep emergency numbers on speed dial and a phone within reach at all times.
Leave the light on in the bathroom at night.
Anticipating In-Home Care Needs
While every senior is a unique individual, there are certain needs that can be anticipated for nearly all seniors.
Anticipating those needs will help you be better prepared as those needs evolve.
Aging at home might require a minimum of help at first. Perhaps you, along with trusted neighbors, friends, and other family members can take turns performing the daily tasks your loved one needs.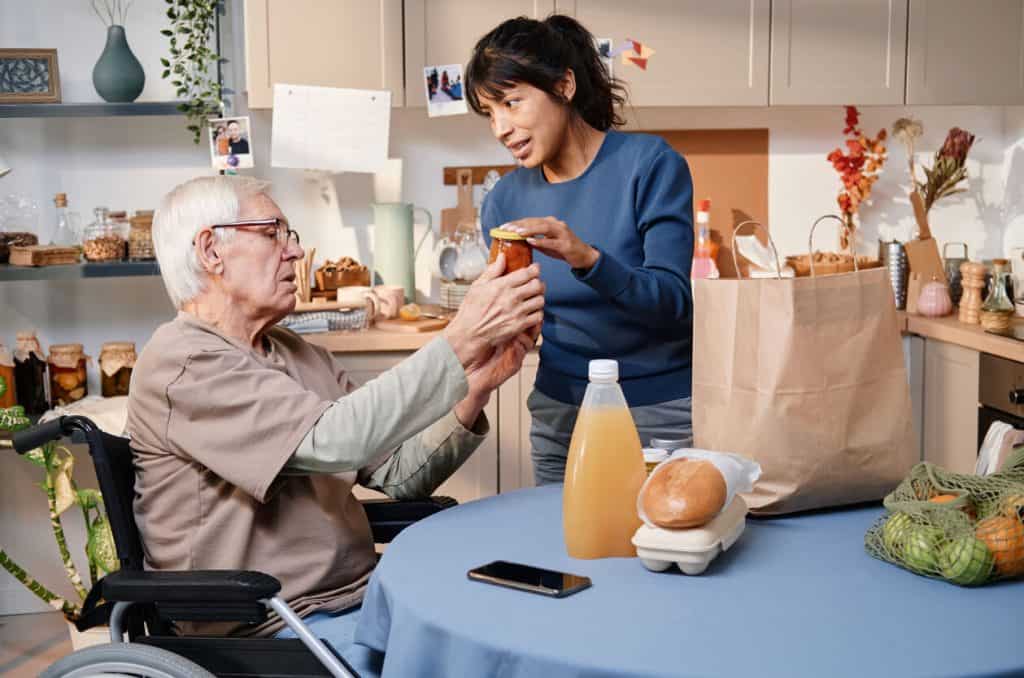 There are also personal care assistants that can help with your family member's needs as those needs increase. Some tasks that will increase over time and that you might want help with include the following:
Housekeeping
Laundry
Meal Preparation
Running Errands
Grocery Shopping
Companionship
Pet Care
Respite Care
Transportation to Appointments
Family schedules can get complicated, so it's a good idea to
locate a licensed and bonded agency within your community
before you need them. Look for an agency that can be somewhat flexible in order to meet your temporary or changing needs, or even to fill in during an emergency. The US Administration on Aging has some online resources that might help you
locate elder care services
where your loved one lives.
How to Be Prepared When Transportation Becomes Difficult
There will be many times that your loved one will need routine care, annual checkups, required exams for insurance purposes, testing, and more. Traveling with an elderly person can be cumbersome for you and painful for them. Here are some things to ask yourself:
How long will they need to be in the car?
How difficult is it for them to get in and out of certain vehicles?
Will they need extra sanitary protection to prevent accidents from happening in the car?
Will they possibly need a change of clothes?
Can I manage the devices such as wheelchairs, walkers, etc. on my own?
Do I have child safety locks so they can't accidentally open the door while riding?
Is there an extra blanket in the car?
If your loved one is experiencing signs of dementia, traveling becomes even more difficult.
Seniors with dementia
tend to become agitated, scared, disoriented, and sometimes even try to escape. They might try to open the car door while it's in motion or they might try to elude you when they're in a place they don't recognize. They can get lost very easily, so take an extra person with you while traveling, even if it's to a routine appointment where they've been going for years. They still might not know where they are or what to do. After any sort of outing, even a brief one, your loved one may feel exhausted and require extra patience on your part and a nap. They might need more help than usual that day. Be prepared to answer the same questions over and over. If they went to the doctor, they might also insist on seeing evidence of their appointment, like an appointment card or a printout of their vital signs, even if they can't read anymore. If you aren't comfortable driving your family member, or if you simply can't accommodate their travel needs, here are a few resources that might help:
Most counties offer door-to-door transportation services for the elderly that will accommodate their assistance devices. Contact your local Area on Aging.
ITNAmerica is a national senior transportation network that provides "door-through-door" rides and assistance into the building.
Veterans Transportation Program (VTP) offers rides to and from VA medical facilities. Contact your local VA representative to see if you qualify.
If your loved one can get in and out of the car on their own, GoGoGrandparent pairs them with on-demand rides, but there is an extra fee for this service.
Ask for Telehealth services any time you can in order to avoid unnecessary trips out.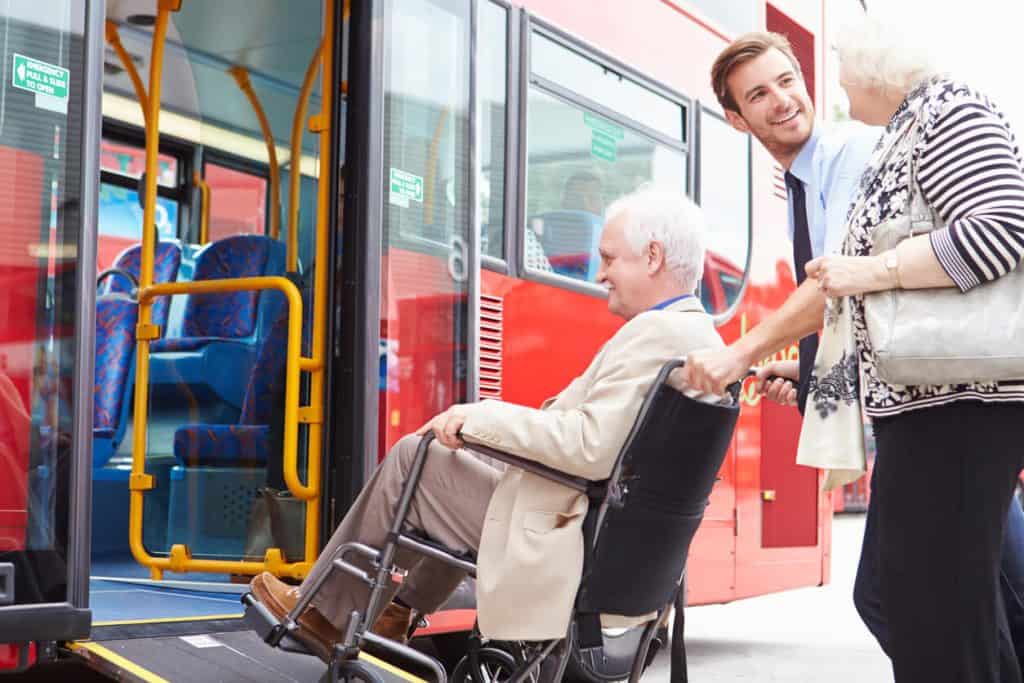 If your loved one is a veteran, the spouse of a veteran, or the surviving spouse of a veteran, then there are some resources through the Veterans Administration (VA) for which they might be eligible.
One of the VA programs that helps caregivers continue to care for their elderly at home is the
Home Based Primary Care or HBPC program
. The HBPC program provides various services for long-term assistance. Many veterans and their families have benefitted from this program for extensive periods of time while caring for a loved one who has a chronic condition or disability, including dementia and/or Alzheimer's, making it difficult for them to get to their appointments. The VA can provide appointments through a secure link that allows your loved one and their caregiver to visit with a doctor online. This service is very helpful because it allows the aged family member to stay home for many of their routine clinic visits, thus avoiding loading and unloading their wheelchairs or walker, long car rides, or simply staying home during inclement weather.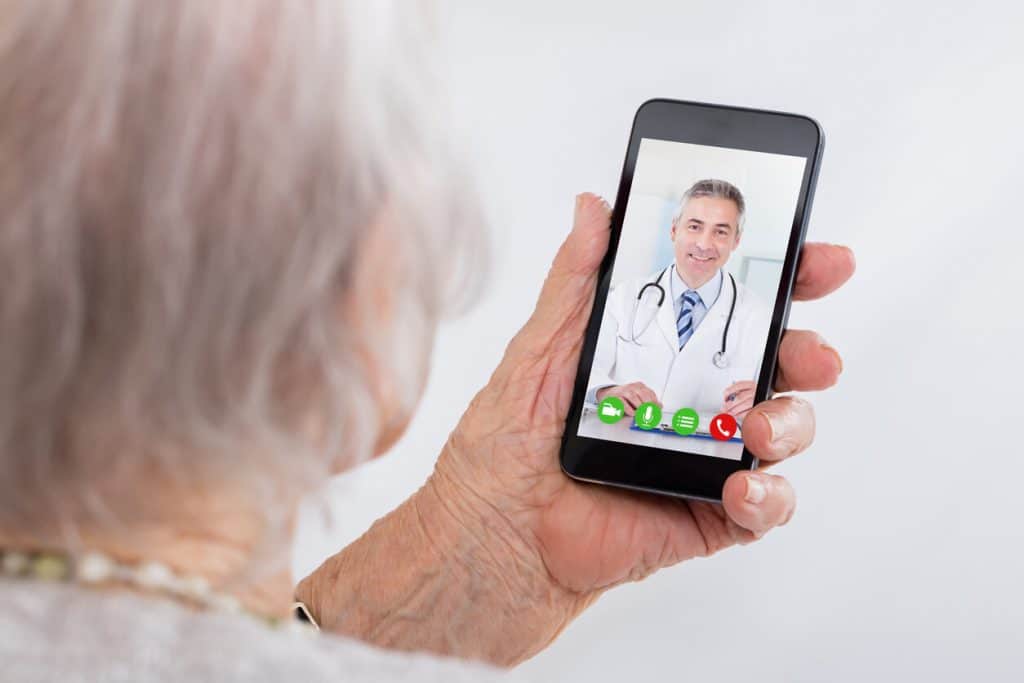 Aside from VA benefits, there are
other benefits for which your loved one might qualify
. Check out possible healthcare and medical assistance through these federal online resources, as well as local resources in your own community. Remember, it never hurts to ask.
Qualified in-home personal care assistants are a valuable resource during this phase of your loved one's life.
They can lift your senior's spirits while also lifting your burdens. They are available for a few hours a week or for 24/7 care. They make it possible for your elderly loved one to age at home while you continue to take care of them and do what you must for yourself and other family members. Another benefit of hiring an in-home caregiver is that their role can adjust as the needs of your loved one changes too. Your family member is an important part of the community and deserves to be treated with respect and offered the best accommodations available. If you live in the Reno or Carson City NV area,
call Amy's Eden to learn more
about our options for adults who need assisted living, caregiving services, or long-term care. We're here to ensure that your loved one is provided compassionate and personal care for their physical and emotional health and well-being.
In-Home Caregiving Services Find an in-home caregiver in Reno & Carson City, NV! Amy's Eden caregiver in NV Free care assessment > Amy's Eden Senior
Read More »
Contact Amy's Eden Senior Care