Which Is Better: Private Caregiving Agencies or Public Caregiving Agencies?
Do you need some extra help for an elderly loved one? Do you want to hire senior care from a caregiving agency? Are you having a hard time deciding which caregiving agencies to trust? Which is better, public or private?
If you're planning to seek senior care for your older family member, you probably have a lot of similar questions in your mind. Here's your chance to get answers to all your questions.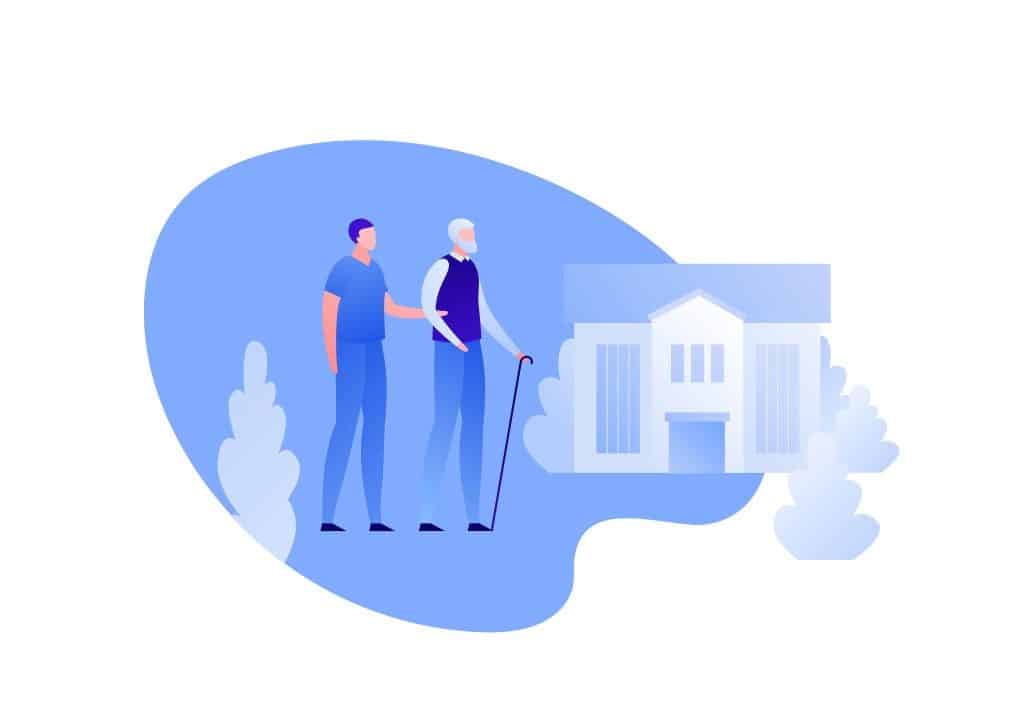 Senior Care Options Offered by Caregiving Agencies
Caregiving agencies offer multiple types of senior care. You should consider the physical and emotional needs of your elderly loved ones and your financial situation before choosing an elderly care option. Here are three common senior care options offered by caregiving agencies:
Home Care
Caregiving agencies provide in-home care to seniors in the comfort of their own homes. Home care services mainly consist of four types:
Companionship service: Companions provide emotional support to elderly people and help them socialize and stay active. Older people often experience loneliness and depression due to isolation. Family members may be unable to visit them often due to their busy schedules. Caregiving agencies send trained companions who engage with them through conversations, board games, movies, TV shows, books, morning walks, or other activities of their choice. Although housekeeping is not always part of companions' jobs, they can do light housekeeping if needed.
Housekeeping service: Housekeeping services include both companionship and household duties for elderly people. These duties include laundry, cooking, dusting, bathing, toileting, grooming, feeding, grocery shopping, and running errands. In some states, such as Nevada, they also make sure that the elderly client is taking medication on time by providing reminders.
Personal Care service: Personal care involves personal assistance with activities of daily living (ADLs) along with companionship and light housekeeping. It takes care of grooming, feeding, meal preparation, medication reminders, running errands, ambulation, and transportation.
Home Health Care service: While the above three types cater to the non-medical needs of senior clients, home health care takes care of the medical needs of the patient. An elderly person may require home health care services while recovering from an illness, undergoing rehabilitation, or suffering from a terminal illness. Depending on the client's needs, caregiving agencies assign medical social workers, certified nursing assistants, home Registered Nurses (RNs), and therapists. Often, they receive these services while in their own home or small care home.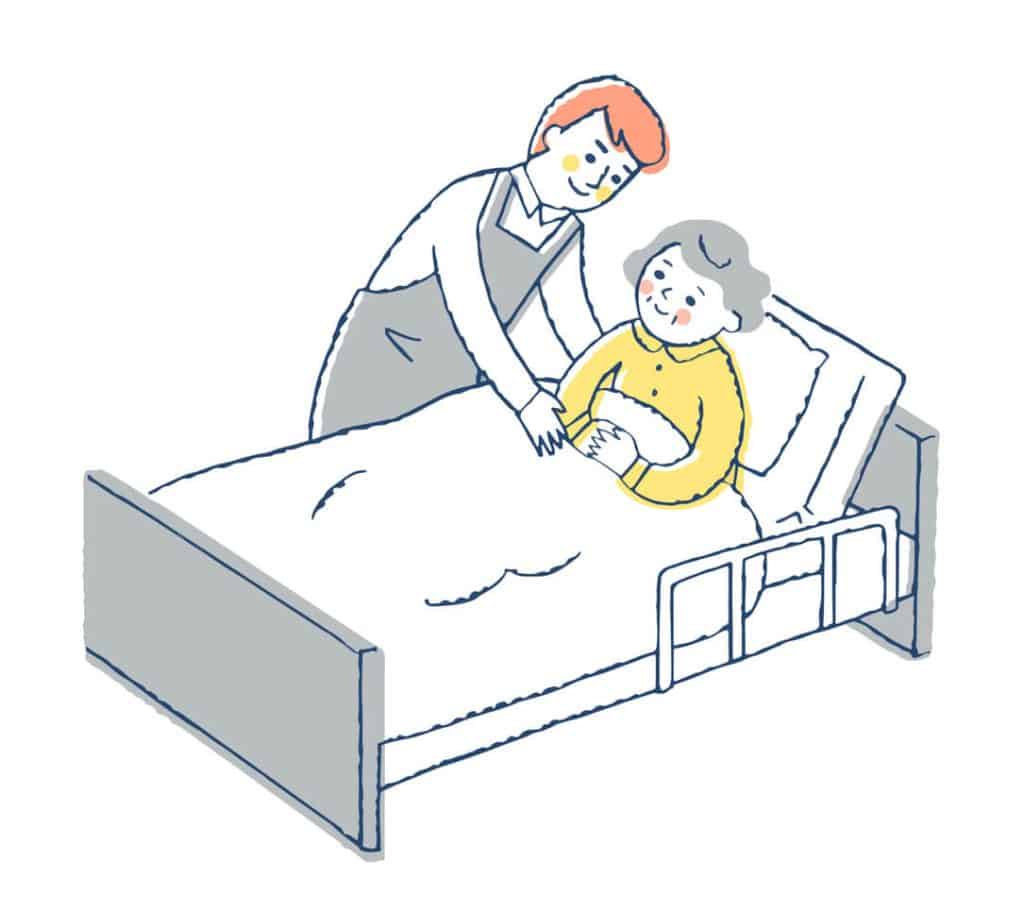 Assisted Living
Assisted living is similar to home care, but it is provided in a residential facility instead of the senior's home. It is also referred to as residential care and adult foster care. After in-home care, assisted living is another more private and safe care option for seniors. Elderly people have their own unit or rooms within the assisted living facility where they can live independently and care providers can come and assist them with personal care whenever needed. Recreational and social activities are arranged for seniors to interact and socialize. In most assisted living facilities, skilled Registered Nurses (RNs) are not available on the spot but basic health monitoring is provided by health aides.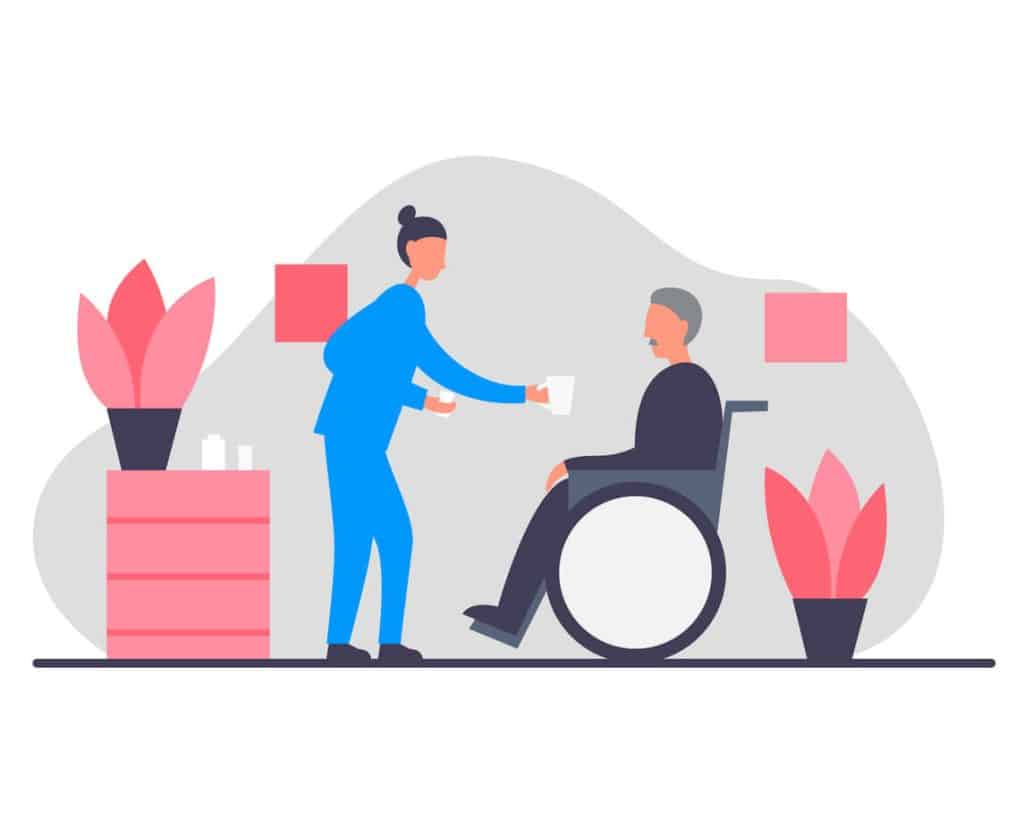 Nursing Homes
A nursing home is a housing facility that is available around the clock to seniors incapable of living on their own. They provide personal care, skilled nursing care, and palliative care. They maintain their health and hygiene and take care of their diet, grooming, toileting, and mobility. To engage seniors and help them socialize with each other, they also organize recreational activities and social gatherings. Additionally, skilled RNs monitor and treat them as needed. Medical professionals visit them weekly and review their treatments and medications whenever needed. Nursing homes also have a skilled staff on hand at all times, in case of an emergency. Another option is smaller group care who often are able to provide care in homes for when they stabilize a bit post rehabilitation.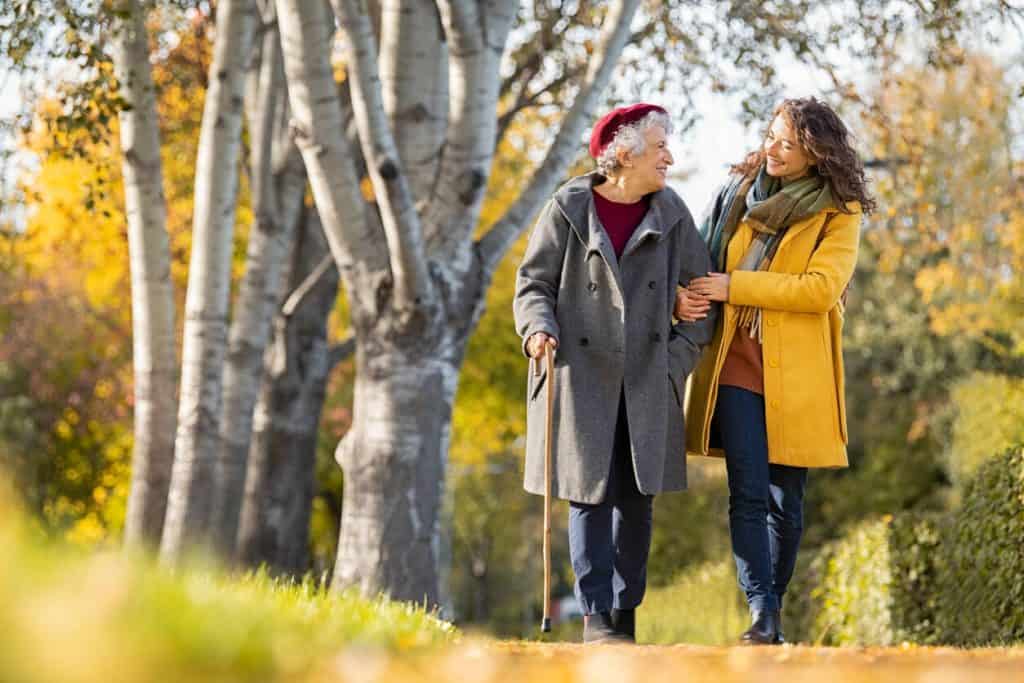 Private Care Agencies Vs. Public Care Agencies
While looking for caregiving agencies for your elderly family members, you will come across two categories; public and private care agencies. They differ primarily in the fact that public care agencies are government-subsidized health care agencies, which are covered by federal health insurance programs like Medicaid and Medicare, whereas private care agencies charge you directly for their services calling it "private Pay". Here are a few other differences between the two categories:
Eligibility and Coverage
When you hire a caregiver through a private caregiving agency, you pay for it out of your own pocket. That's why you don't need approval from the physician or your health insurance program. You can get all kinds of senior care services anytime according to your elderly's needs and your budget. Since public caregiving agencies are funded by Medicaid and Medicare, the recipient must be eligible for these services.
If the recipient is active, independent and does not require any home healthcare (medical) services, then both Medicaid and Medicare will not cover housekeeping, personal care, or home care services.
Medicare doesn't cover assisted living either unless medical attention is needed. Some assisted living costs, however, are partly covered by Medicaid, including assistance with activities of daily living (ADLs), mobility, grooming, toileting, dressing, bathing, medications, health care, and therapy.
Choosing a private care agency means that you don't have to wait for approval or meet any eligibility criteria in order to provide your elderly loved ones with the assistance they may need. Even if your loved one does not require any skilled health care and they just need companionship or assistance with ADLs or personal care, you can simply pay and get it.
Access to Care
Many people, especially from the low-income folks, apply to public caregiving agencies so that Medicaid or Medicare can cover the costs. Hence, these agencies are more likely to have long waiting and priority lists for elderly people. You might not be able to receive senior care right away from a public care agency.
The care provided by private agencies, however, is not covered by Medicaid and you can access them at your convenience. Whether you need a care provider for a few hours, 24 hours, a few days, or months, you can always rely on a private agency. If you need to go on a business trip and cannot leave your older family member alone, you can easily seek the services of a private agency. Public care is not an option for nonmedical long-term care, but private care can be hired for as long as needed.
Quality of Care
Older people are prone to loneliness and depression. They need tailored one-on-one care and attention to help them from feeling left out. With a shortage of caregivers and a heavier workload on large public agencies, they are always under pressure to meet the needs of as many seniors as possible. They cannot invest enough time listening to each of them, bonding with them, or spending enough time with them individually. It eventually affects the quality of care seniors receive.
On the other hand, a smaller private caregiving agency allows you to hire care providers exclusively. These care providers get to spend time with your loved ones, accompany them, and learn their habits, likes, and dislikes. Care providers are better able to provide individualized care and more attention when they understand an older person's habits and preferences.
It is found that smaller private caregiving agencies that are owned and maintained by families tend to provide a warmer and safer environment when compared to huge public caregiving agencies owned by larger corporations. They are capable of providing more personalized care to seniors. Some private agencies like Amy's Eden also offer mini assisted living facilities where two to three residents live independently with an assigned live-in caregiver. So, in case seniors can't stay in their own homes, they can enjoy similar independent and active lifestyles at these private facilities.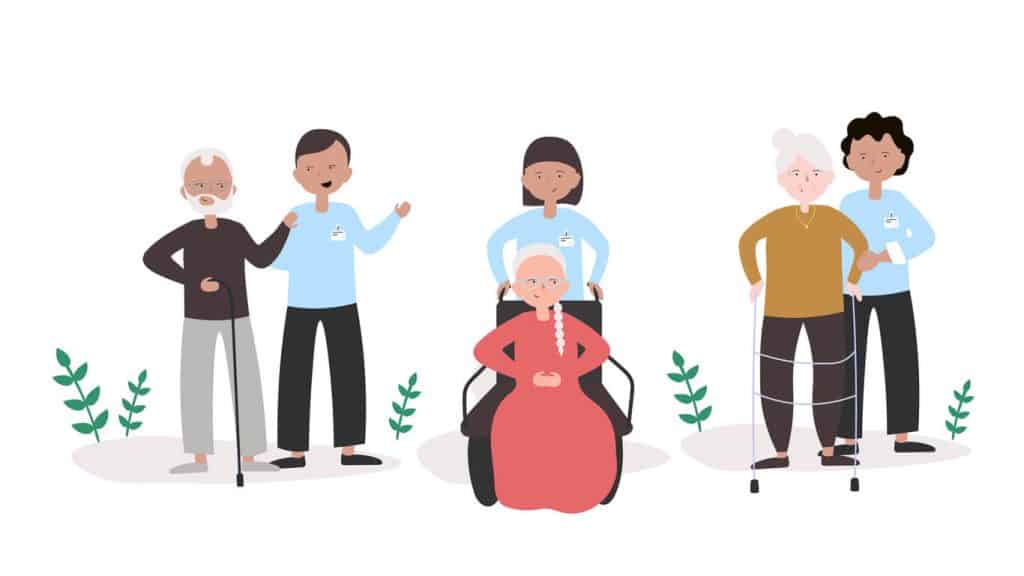 How to Hire a Senior Care Agency for Your Loved One
If you have decided to hire a care provider through an agency, you will come across a number of caregiving agencies in your region. Choosing the right agency is very important for the care, safety, and comfort of your elderly loved one. Here's a list of things that must not be overlooked while hiring a senior care agency:
What kind of services does this agency offer?
Are these services available 24/7?
Do you have immediate access to these services?
Is this agency licensed, bonded, insured?
Does the agency do background checks on its caregivers?
What are the experiences of the agency and its recommended caregiver?
Do caregivers stick with the same client or do they keep rotating among multiple seniors?
How do backups work if a caregiver is absent?
Can you change your caregiver if you're not satisfied with your assigned one?
How do the fee and other costs work?
How do personalized care plans work?
Can you easily visit assisted living facilities of this agency?
What is the living setup in its assisted living facilities?
What are the agency's standards for quality control?
Conclusion
The most important thing when looking for elder care services is to make sure your loved one is comfortable, safe, and looked after. With no prior experience, it can be difficult for you to find the right caregivers for your loved ones. There is no better way to find vetted, trained, and experienced caregivers than with a reputable caregiving agency.
Contact Amy's Eden in Carson City or Reno, Nevada and surrounding areas now and your search will be over. We'll help you find the perfect plan for your aging loved one. No matter your concerns, our management can address them. Please feel free to ask us about any concerns you may have, from respite care to a special dietary menu. Whether you're concerned about a disability, dementia, Alzheimers, or some other topic, we're here to help.
In-Home Caregiving Services Find an in-home caregiver in Reno & Carson City, NV! Amy's Eden caregiver in NV Free care assessment > Amy's Eden Senior
Read More »
Contact Amy's Eden Senior Care