Home Care Assistance For Your Older Loved One In Las Vegas
Las Vegas, Nevada is very senior-friendly as it offers an array of activities geared toward older adults. In the last few years around a third of all newcomers to Las Vegas, NV has been retirees, according to information from the United Van Lines' 43rd Annual National Movers Study which records the internal migration in the country. Reasons for this relocation can be found not only in the moderate climate of the province and the lack of taxation of residents, but also in the diversity of workshops, clubs, and entertainment directed toward the elderly. Additionally, there is a variety of living communities as well as independent living compounds available. For those who prefer to keep their independence, there are many options for in-house senior care as well. If you live in the territory of Las Vegas and you have been looking for in-home care for your beloved seniors, keep reading to learn about some of the available services in that area.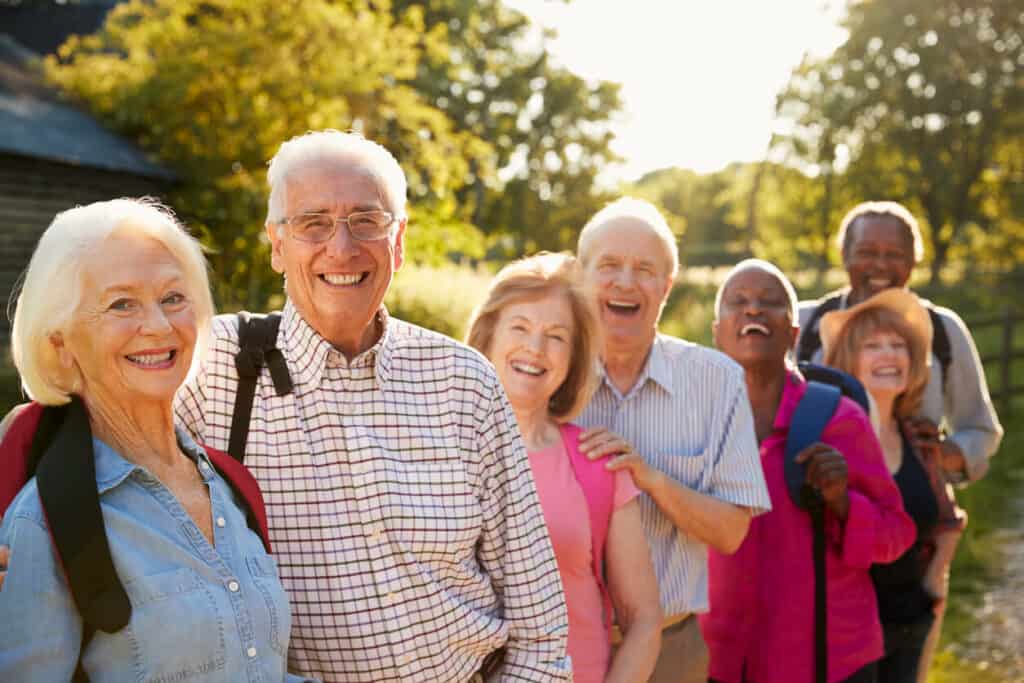 Right at Home
In-Home Care & Assistance is one of the top-rated companies providing a range of options for in-home care. The agency has been on the market for 11 years so far. They offer tailor-made services, adaptable to individual preferences and needs. Companion care, Personal, and Specialty care for people with disabilities and dementia, or those who need hospice care are among the services offered by Right at Home.
Home Instead
is another highly ranked in-home services provider. Locally owned business, it has been on the market since 1994. Home Instead has different packages providing personal care, care for seniors with Alzheimer's or dementia, hospice support, companionship, transportation, and homemaking. The company offers a personalized care plan and pricing.
ComForCare
operates in the territory of Henderson, NV but has over 200 locations nationwide. This agency is also high on the list of the best in-home care providers. Their specialists will help you determine what type of in-home care is the most appropriate for your needs and work with your schedule to provide the most helpful personalized service. Moreover, among the care support offered by ComForCare are 24-hour home care services and private-duty nursing care.
Devonee's Heart & Soul Healthcare
provides home care in Las Vegas, North Las Vegas, Henderson, and Pahrump, NV. This company offers personal care, non-medical transportation, respite care, sitters, companionship care, housekeeping services, and care for clients with dementia.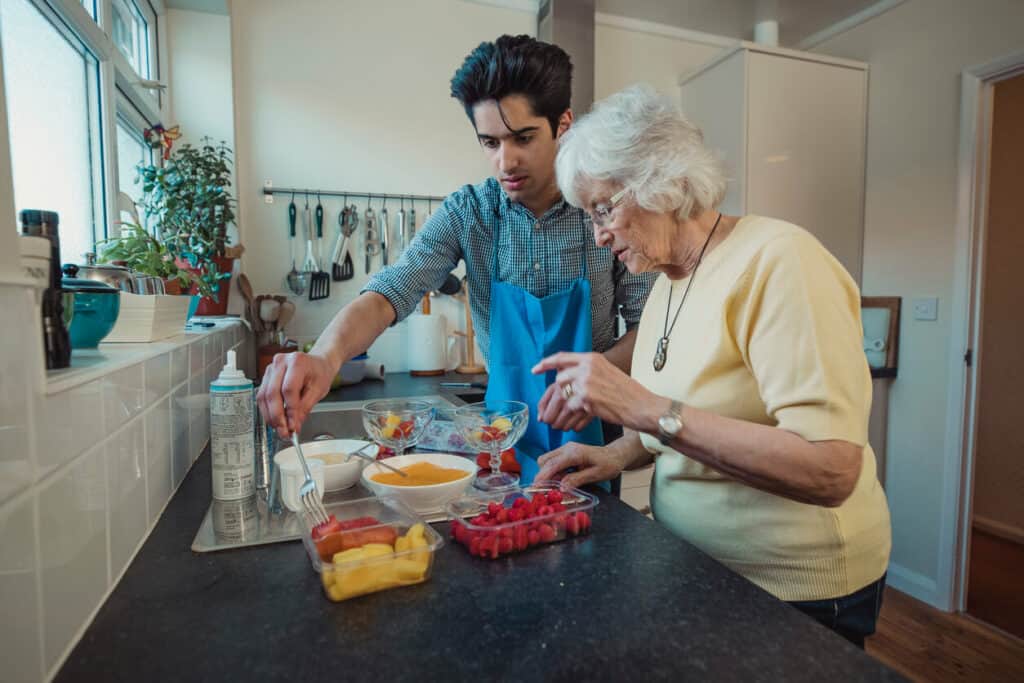 EverCare
serves the greater Las Vegas metro area of Clark and Henderson Counties and has been operating for over 20 years. EverCare provides home care services in collaboration with the healthcare provider and with the assistance of professionally trained staff. Cardiac/CHF, COPD/Asthma, Wound Care, Diabetes, Medication Management, Physical, Occupational, and Speech Therapy. The agency offers Personal Care Attendants who can assist with Activities of Daily Living (ADLs) to improve the quality of clients' life.
Nurse Next Door
provides carefully selected caregivers who will assist seniors in day-to-day life at their own homes. They offer a wide range of comprehensive in-home care, including specialty care for clients with cognitive disorders, and post-operative and end-of-life care. The Nurse Next Door services operate in the territory of Las Vegas and Henderson, NV.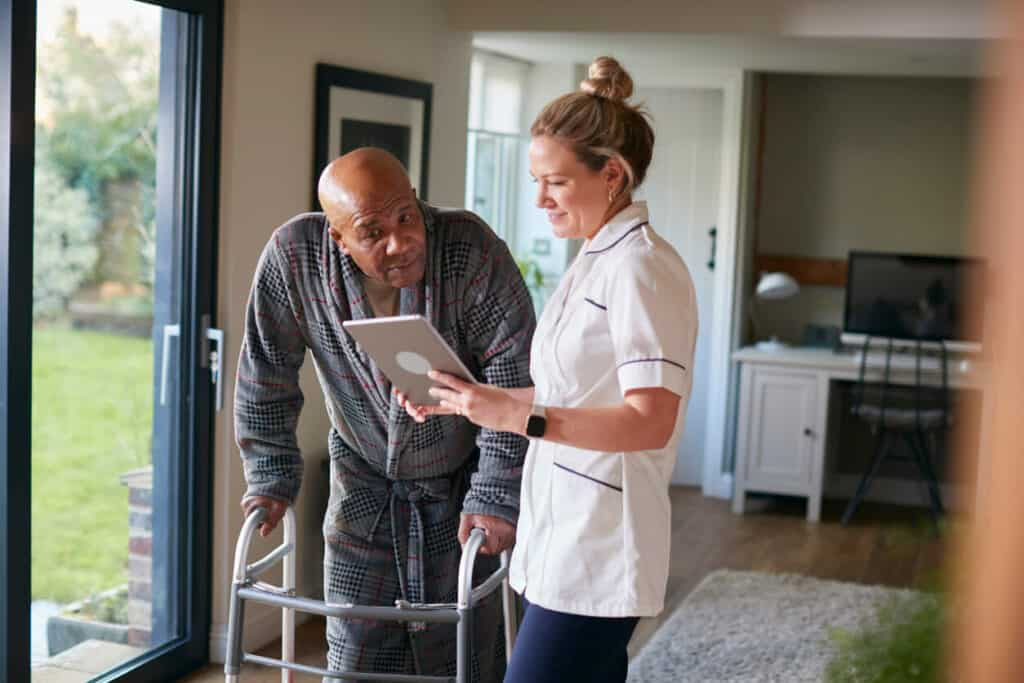 First Light Home Care
services the communities in Las Vegas and offers senior personal care, companion care, respite, and dementia care, as well as specialty care. The services under specialty care encompass short and long-term care for veterans, post-surgery recovery, and adults with disabilities.
Dynamic Caregivers
is a home care agency with offices in Los Angeles and Las Vegas. The agency has been servicing the Las Vegas valley for over 25 years and offers temporary and long-term home care around the clock. Additionally, for non-medical care, they have caregivers who are trained for home health care services. As part of home health care, they provide education to family members about newly diagnosed conditions.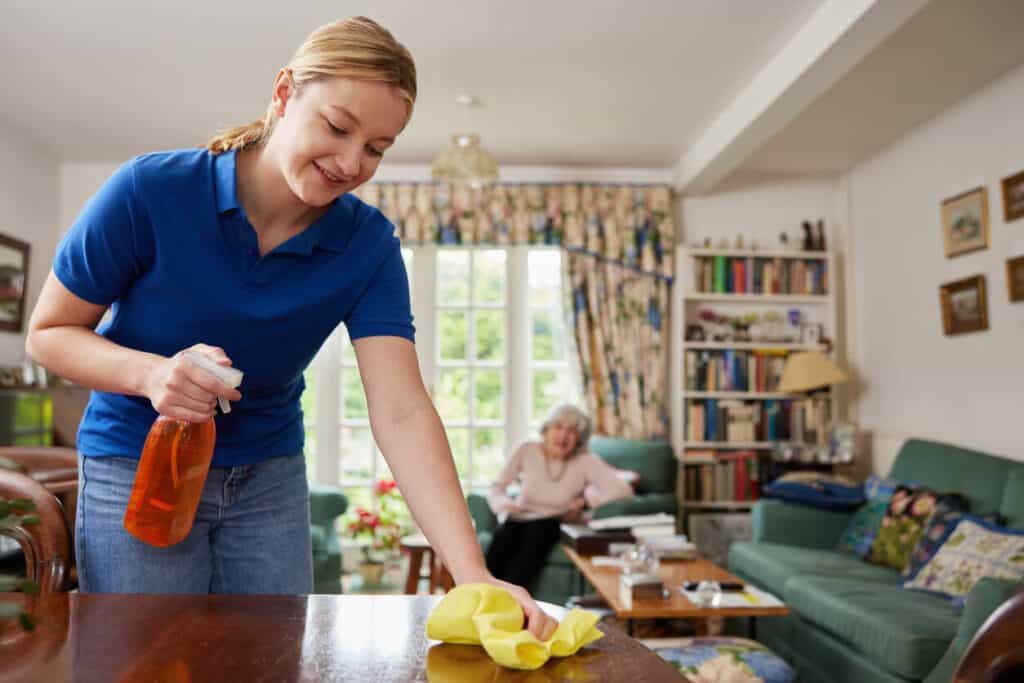 The state of Nevada has much to offer to seniors in terms of in-home care agencies.
Amy's Eden
services in Reno, Nevada are another great alternative to the companies listed above for those living further north from the Las Vegas area. Providing high-quality services with the help of a team of highly compassionate and skilled caregivers, Amy's Eden has been a prominent figure on the market since 2013.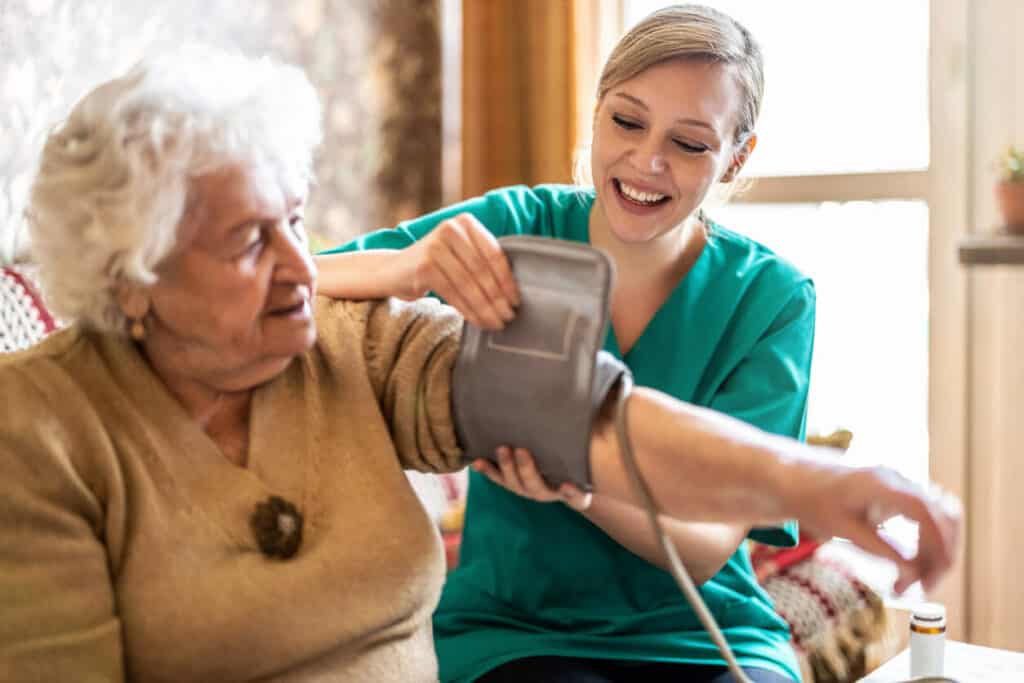 Amy's Eden Senior Care
is a facility near Lake Tahoe in Nevada. Many Seniors and their families choose this location due to the amazing experience that is positioned so close to the beautiful views and the caring community of Lake Tahoe. Whether you are looking for medical assistance, social interaction, or professional caregiver services, Amy's Eden has resources available to meet your needs. If you need to find a dedicated caregiver, you can contact professionals at Amy's Eden who are dedicated to their mission of providing quality care to seniors. These professionals at Amy's Eden can help address any concerns you may have about the aging process, and provide comfort and support for your loved ones. With a full range of services available, including day-to-day care and support for long-term illness, you can choose the right option to ensure a safe and quality life for your aging family member. You can call or email to view the available options, meet the professionals, and discuss your specific needs. Amy's Eden is a good community for elder care with better options. The professionals here are dedicated to providing the best possible experience for their clients and are committed to addressing all aspects of the care process.
In-Home Caregiving Services Find an in-home caregiver in Reno & Carson City, NV! Amy's Eden caregiver in NV Free care assessment > Amy's Eden Senior
Read More »
Contact Amy's Eden Senior Care