Quality Home Care Providers: When and Where to Find One for Mom
As our loved ones age and their health declines, they might become weak or fragile. They begin to depend on others to carry out their daily life activities. Mostly their family members, relatives, and friends volunteer to look after their beloved relatives.
The attachment between family members and their elderly loved ones may make family caregiving seem the better option, but it has its drawbacks. Recent data shows that 6 out of 10 family caregivers cut down on their work hours, take absence leave, or receive a warning for poor performance. Families and friends who care for a loved one often suffer a great deal of emotional and financial stress.
Are you wondering who to ask for help with your elderly loved ones so that you can manage your work life? Home Care Providers.
What level of services do they really offer? Let's find out.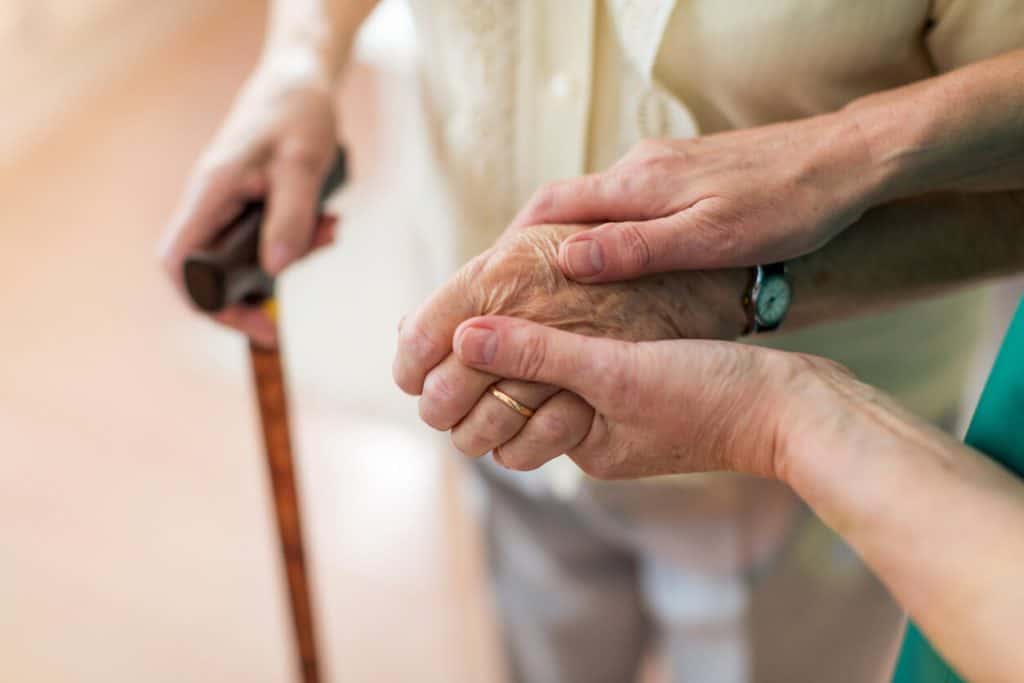 What is a Home Care Provider?
An in-home care provider, also known as a caregiver, is a certified and trained professional who provides senior care services at home. They help older people stay healthy and maintain the quality of their lives. Their services include all kinds of non-medical responsibilities, including companionship, homemaking, and personal assistance.
Medicare doesn't cover home care that isn't medically necessary, and you pay for it yourself. Home care is not restricted to a particular level of health. Personal care providers may be hired by elderly people who aren't sick but are struggling to look after themselves, do household chores, or simply need companionship.
Home care has no time restraints either. Whether your loved one needs respite care for a few days or 24-hour live-in home care for longer, you can hire a home care provider according to their needs.
Types of Home Care Providers
An elderly person's health status and dependency determine the kind of care provider they will need. There are three common categories of home care providers.
Companions:
Companions provide seniors with companionship and emotional support. Older people are more likely to suffer from depression after retirement. Their family members may be unable to devote enough time and attention to them. Due to health restraints, elderly people may not visit their friends and colleagues often as they used to. They may not need assistance with personal or home chores, but they may still need companionship to socialize and stay active.
Companions make sure they are keeping their senior clients happy with interactive activities. They can play board games, watch TV, read books, listen to their favorite music, or go on a walk. Older people often enjoy reminiscing about their past. So, a home care provider may simply listen to them if that is what makes them happy. Given that, it is also very important for a companion to know their clients' interests, hobbies, likes, and dislikes. Although companions usually do not offer personal care, they can assist with some levels of activities of daily living (ADLs).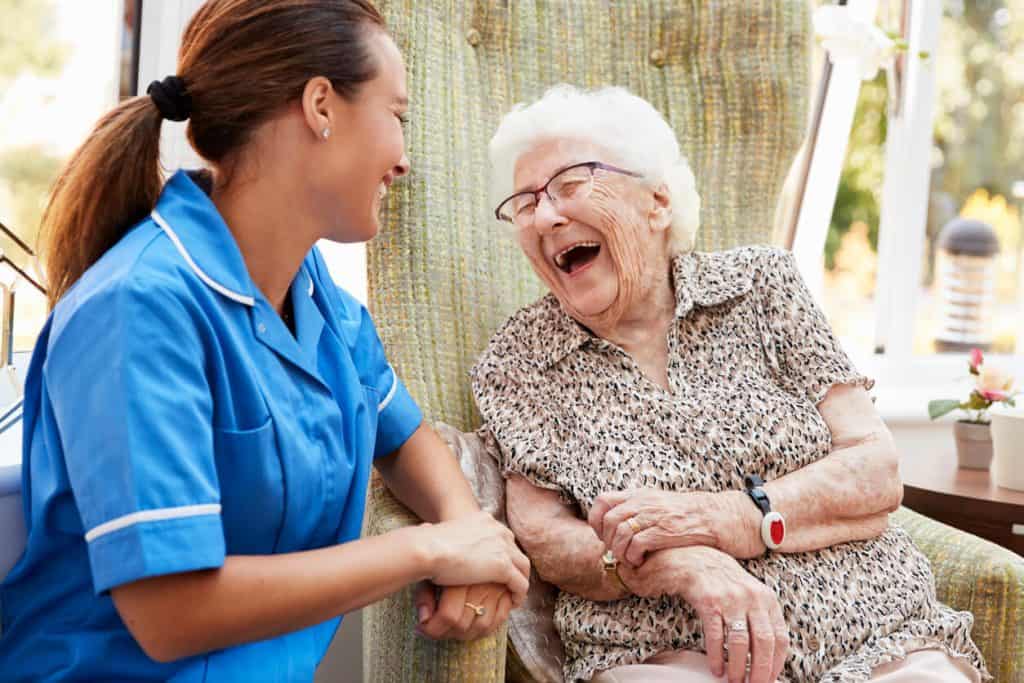 Homemakers:
Homemakers take care of all household chores, along with providing companionship. Older people gradually become physically fragile and become more and more likely to get hurt while performing household duties. This is the right time to hire a homemaker for you.
Homemakers are responsible for chores like cleaning, dusting, laundry, preparing meals, feeding, grocery shopping, running errands, and reminding their clients to take their medication. They also help with bed and wheelchair transfers and transportation to and from doctors' appointments.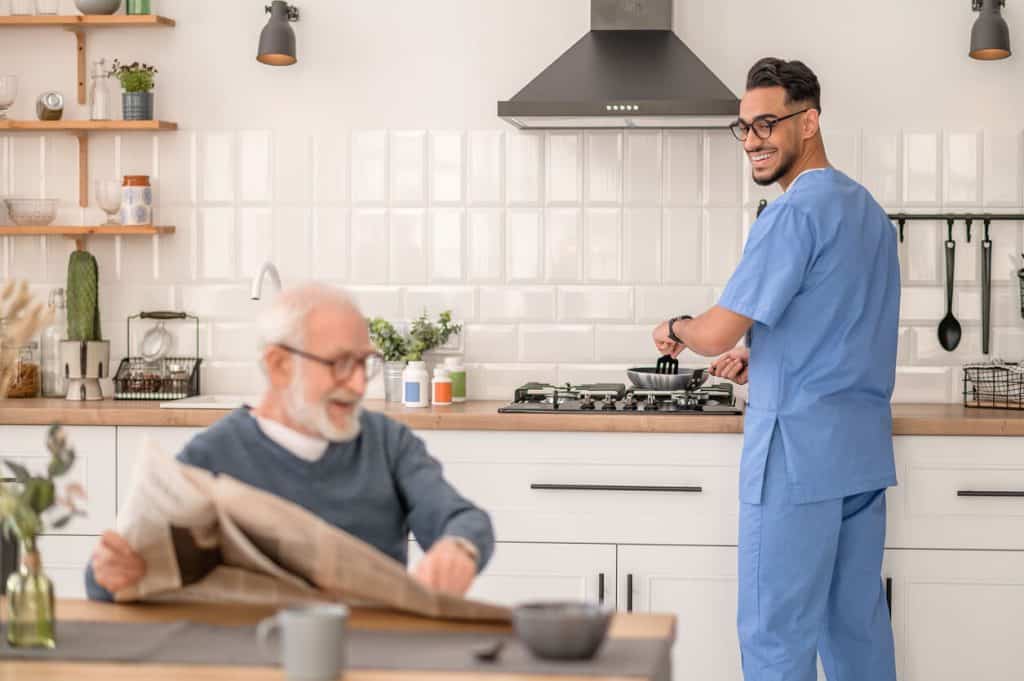 Personal Caregiver:
Personal caregivers provide the highest level of in-home care services that include all kinds of non-medical senior care, including companionship, supervision, homemaking, and assistance with personal care. They assist with all daily living activities (ADLs) and instrumental activities of daily living (IADLs). They take care of cooking, cleaning, shopping, personal hygiene, toileting, grooming, wheelchair or bed transfers, reminders of medication, and transportation.
Elderly people with degenerative diseases like Alzheimer's and dementia may require more specific care and constant monitoring. Not all personal caregivers can provide effective care to such seniors. You must seek specialized personal care from personal caregivers with relevant experience and training.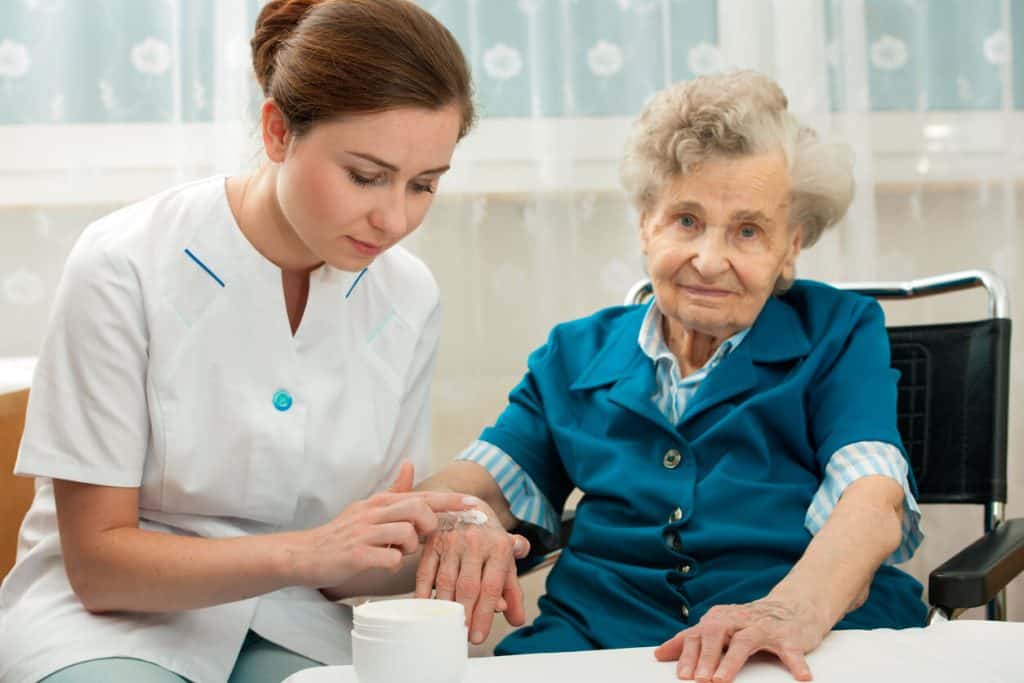 Home Care Providers vs. Home Healthcare Providers
These two terms are often confused when it comes to seeking senior care at home. They might look similar, yet they offer different kinds of care services. Home care providers offer non-medical assistance like companionship, personal care, and homemaking. On the other hand, home healthcare providers offer skilled medical attention to seniors who are ill, injured, or bedridden.
Home care providers are professionally trained individuals with experience in providing non-medical assistance to seniors at their homes. In contrast, home health care providers are skilled medical professionals that only provide medical help. They may be home health aides, certified nursing assistants, registered nurses, or therapists.
Insurance programs like Medicare and Medicaid do not cover services acquired from home care providers unless accompanied with home healthcare (medical attention). However, you can always pay out of your pocket to hire private home care providers for as long as you need.
Hiring In-Home Care Providers
You can hire in-home caregivers through family, friends, or physician referrals. If you can't seem to find a referral, you can explore online resources to find info about home care services near you. You will likely come across a long list of care agencies and care providers.
How do you decide who to contact first? This depends on several factors, which are listed below:
Ask your friends and family if they've used any home care agency before. Usually, physicians and nurses can also facilitate finding in-home care services for their patients. You can ask your elderly's doctor to either recommend a trustworthy service or help you choose one from the list of home care services you found online.
Also, check for reviews on credible platforms. You can search for reviews on various review sites, Facebook groups, and senior care forums.
Private home care providers or agencies are more convenient and reliable than independent home care providers. This is because you are basically inviting a stranger to take care of your elderly loved one. You must ensure that your loved one is in safe hands. Therefore, it is important to conduct research and verify the background of a home care provider before hiring them. Getting this right takes time and experience. Private agencies, like Amy's Eden, simplify the process for you. They handle all the vetting, background checks, and other formalities. You tell them your elderly family member's needs and budget, and they pick the most suitable care provider for your loved one.
Assisted Living Facility: Closest Alternative to Home Care
Sometimes it is not feasible to hire senior care at home for various reasons, but that doesn't mean your senior loved ones can't get the help they need. Assisted living is the closest alternative to home care, where your loved ones can stay and get the best care while maintaining an independent lifestyle.
Some private agencies, like Amy's Eden, offer small living facilities that accommodate only two residents with a care provider solely dedicated to them. They get the assistance when needed and return to their independent rooms whenever they want. Assisted living facilities maintain a strict privacy policy in order to ensure the safety of their residents at all times. Although these small facilities are the closest thing to their own home they are designed in such a way that elderly seniors feel a sense of freedom just like they do in their own homes.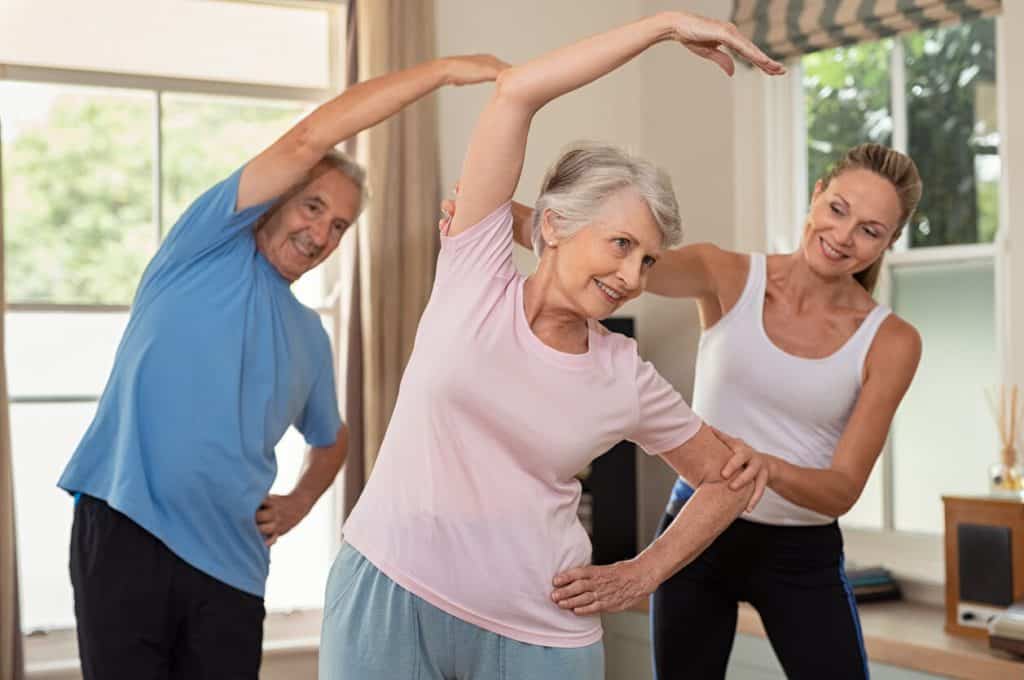 Conclusion
As your senior's needs change and they become more dependent, we're here to help. They may need assistance with even basic personal or household chores. You may not be able to look after them around the clock. Many older people like to spend their post-retirement lives in their homes and may not agree to a nursing home. That's when you need to hire a professional home care provider. A home care provider will provide all non-medical services in your elderly's home.
Please feel free to contact a member of our staff, we can answer any questions you may have about the benefits of our services.
In-Home Caregiving Services Find an in-home caregiver in Reno & Carson City, NV! Amy's Eden caregiver in NV Free care assessment > Amy's Eden Senior
Read More »
Contact Amy's Eden Senior Care