What happens when your elderly loved one goes from being independent to needing help because of a fall, accident, injury, or a sudden change in health condition?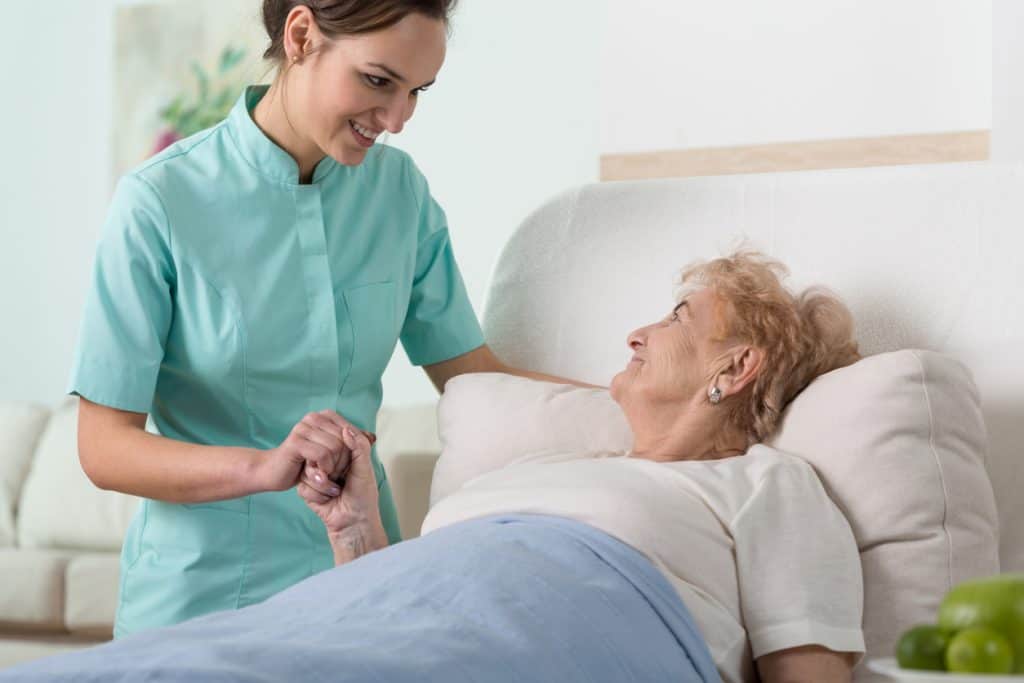 With an older adult, anything can happen. One fall or a stroke can change everything, making an independent older adult require support from others in no time at all.  
When this happens, what do you do, especially when you're unable to provide that care yourself?
If you didn't plan ahead for such situations, getting the right elderly assistance for your loved one can get undaunting, confusing and overwhelming. 
Amy's Eden offers emergency elderly assistance services in Reno and Carson City, Nevada. Keep reading to learn about the different types of senior assistance services available for your loved one.
Most Common Elderly Emergencies
Here are a variety of elderly emergencies that can lead to emergency senior care. Some of these include:
Falls:

This is one of the most common, and is the leading cause of injuries among seniors. Falls could be a result of vision problems, poor nutrition, or an unsafe home environment.
Heart Disease:

is another common emergency for seniors. Stroke, heart attack, and other heart diseases are common as one gets older. Stroke is the most common heart disease and is termed the silent killer as most seniors ignore the warning signs leaving them in an unexpected and debilitated state.
Pneumonia:

This is the fourth most common leading cause of death in older adults leaving others with disabilities. Seniors are more susceptible to

pneumonia

and influenza and have a hard time getting them treated.
Back and abdominal pain:

Abdominal and back pain can cause a lot of discomfort for the elderly, and can be symptoms of several health conditions.
Chest pain:

This can be a warning sign of heart disease. However, it can also result from other conditions such as respiratory infections, heart attacks, or blood clots.  When elderly decline from these sources, they are often left unable to care for themselves.
Dehydration:

Dehydration can cause fatigue, dizziness, a weak but rapid pulse, and other health problems.  An observant and nearby caregiver can pay attention to hydration needs.
There are myriad reasons why an elderly loved one may require emergency care. However, once they have been stabilized in a hospital or an emergency unit, they will most likely require some additional form of support after their discharge.
Eldely care agencies can make it easy for your loved one to recover quickly from an emergency health situation. Qualified caregivers can provide 24/7 care for your loved one and assistance in the prevention of recurrence of a preventable emergency situation.
This support in the form of elderly assistance can be provided at home, or outside the home.
Types of Elderly Assistance Services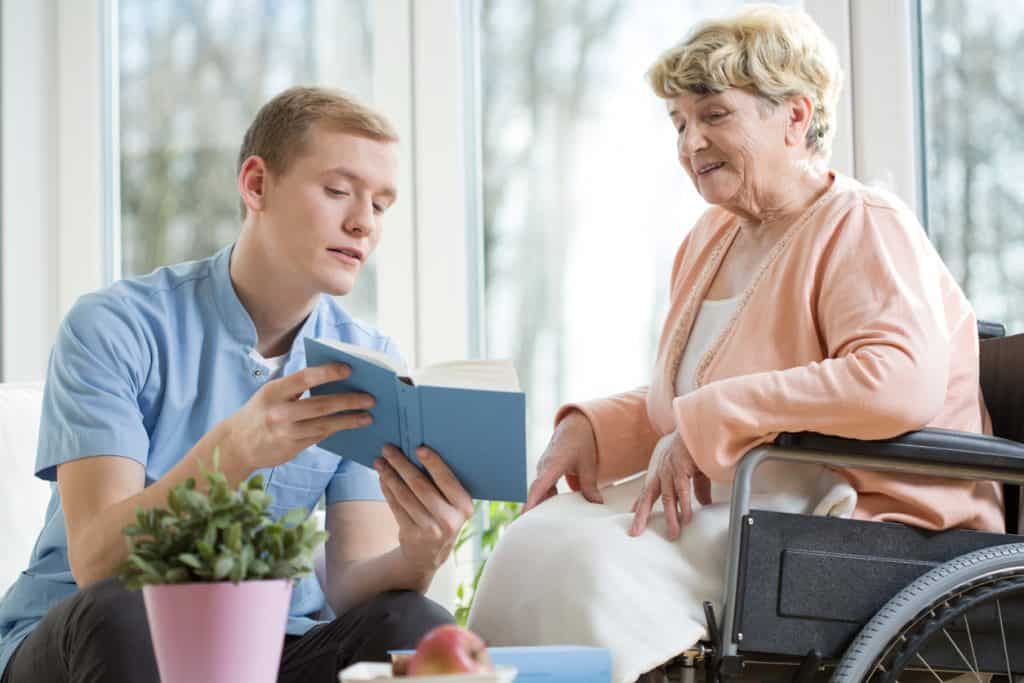 After an emergency occurs, it may be unsafe for your elderly loved one to continue to live by themselves, especially when family members are not constantly there to provide care and monitoring.
In such cases, care can be arranged by elderly agencies to ensure the older adult recovers fully, and continues to age safely.
The two major categories of elderly support services are in-home care services, and senior assistance services outside the home. 
In-home Care Services
With in-home care, the older adult receives care from a professional caregiver right at home. 
There are different types of in-home care, they include:
Personal care

Companionship care, and

Specialized care
Personal care and companionship care are provided by personal care aides or assistants. These caregivers are not necessarily licensed but are trained to provide basic care.  It is the professional in-home agency providing the care that is licensed. 
 Services for the eldery or an older adult include help with activities of daily living (ADLs) such as bathing, grooming, and eating; housekeeping, laundry, running errands and keeping track of medications. They can also be trained in some form of specialized care (early or late-stage dementia care).
Specialized medical care such as care for chronic or terminal health conditions is provided by home health aides. This type of care comes into the home through a home health agency. These types of nurses are licensed after undergoing rigorous training.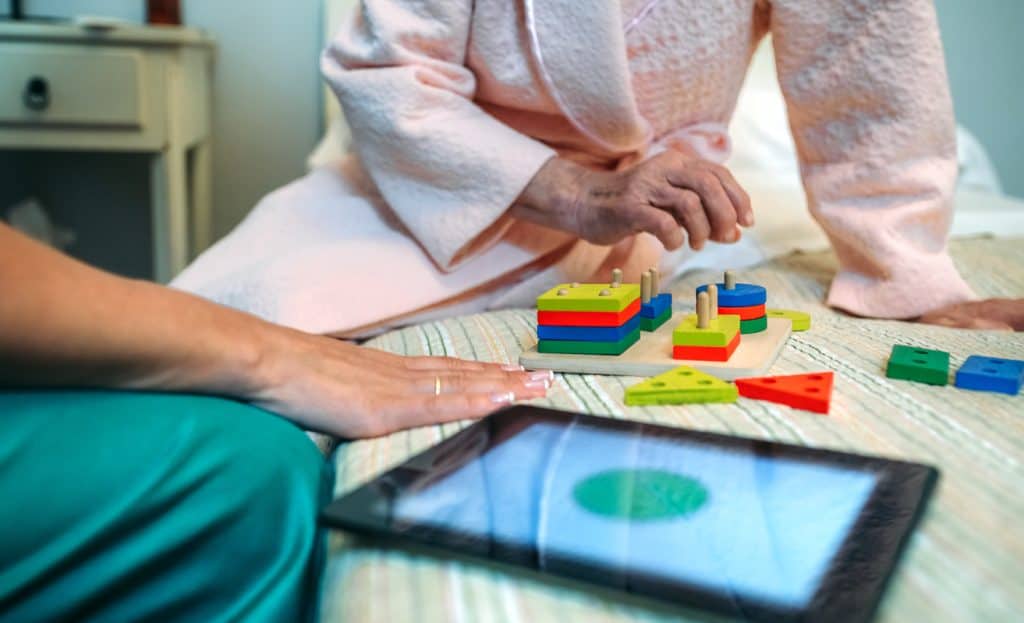 While they can also provide minimum personal care services, their extra training allows them to provide medical-related services such as nursing care.
Specialized medical needs of  in-home care can also be provided by registered nurses, physical therapists, and more while also receiving basic caregiving services.  
Depending on the level of care, and amount of care needed, you can choose to hire a caregiver full-time, part-time, or as a live-in caregiver through reputable elderly agencies. .
The type of care, amount of hours needed, and location among others may influence the cost of care.
Elderly Assistance Service Outside the Home
In some cases after an emergency, aging at home might not be the best alternative for your loved one. 
Maybe because an individual's home is not designed to prevent accidents such as falls, or maybe your loved one requires constant medical care.
Whatever the reason may be, there are several out-of-home care facilities that are available to your loved one, depending on what their specific needs are. 
Assisted homes

Group homes

Assisted Living

Nursing homes

Memory care

Skilled nursing care

Palliative and hospice care
Assisted Homes
Assisted homes by Amy's Eden is a rare type of elderly assistance service, where at most 2 residents live in one of our homes and are assigned a caregiver that looks closely after them while providing the same services as any other larger facility but without having to wait for a call button.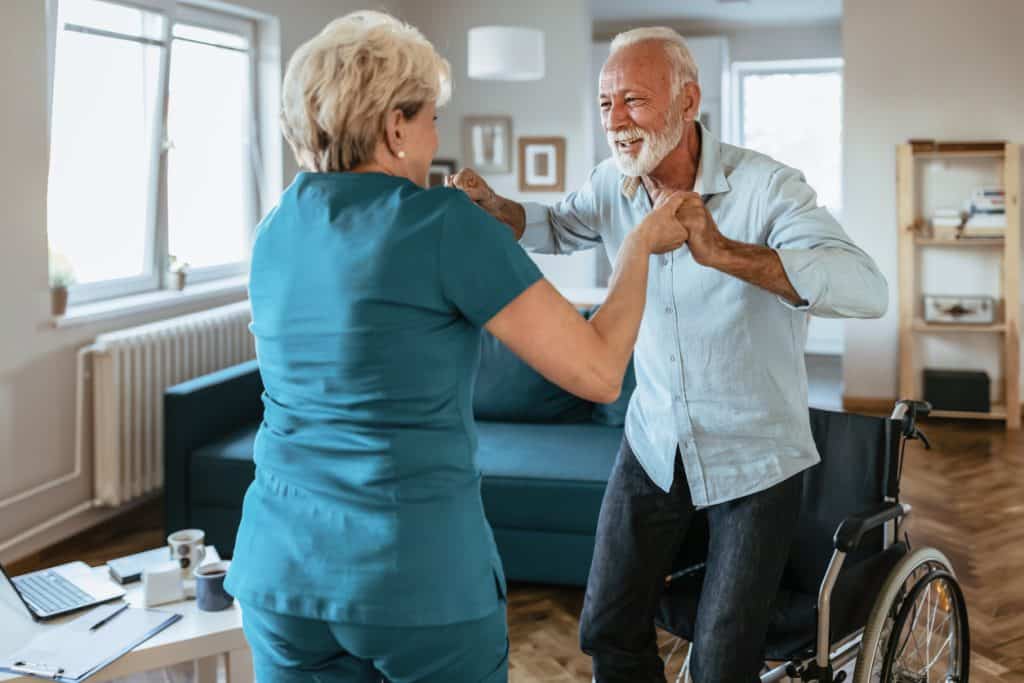 Services provided include personal care services as well as specialized care. A resident can 'age in place' just as they would do at their own home, and upgrade to a higher level of care as needed for no additional cost.
The beauty of assisted homes is that all needed services from assisted living to palliative and hospice care can be provided in one place, usually without having to ever move to a higher more expensive level of care, just like home.
Assisted Living Facilities
Assisted living facilities are for older adults that do not require constant medical care nor close monitoring. Residents are assisted with activities of daily living, housekeeping, laundry, and other basic services. Elderly usually have to move into a higher level of care upon too much decline of condition in the event they no longer qualify in the facility.
Nursing homes
Nursing homes are considered a skilled nursing level of  care for unstabilized seniors that require constant medical attention or monitoring.  They can also provide temporary rehabilitation until the elderly can qualify for a lower level of care. Nursing homes also provide personal care services.
Memory Care Facilities
Although also provided in all of the aforementioned options, memory care services are for older adults experiencing a cognitive impairment such as Alzheimer's. Close attention relieves stresses so as to hopefully slow down the disease progression, and help the senior have a good quality of life.
Skilled Nursing Care in Rehab facilities
This is a temporary care situation for older adults recovering from an injury or surgery. They receive constant medical care until they are well enough to go home.
Palliative and Hospice Care Centers
Palliative care is provided for older adults with chronic conditions that are exploring treatment options, while hospice care is provided for seniors with terminal conditions that are approaching the end of life.  This can be provided in every earlier option.  However, Assisted Homes are the most sought after late life care.  Carson City and Reno Nevada have licensed Assisted Homes as the best Hospice care center available in the area.
Both care types seek to improve the quality of life and provide comprehensive comfort.
While there are different types of out-of-home care services available for your loved one, you want to ask yourself 2 important questions:
If my loved one would need a higher level of care, can the care facility provide it?

Which care option ensures my loved one ages safely in a home-like environment?
Answering these questions will help you determine the out-of-home care option that is right for your loved one.
Find Elderly Assistance For Your Loved One at Amy's Eden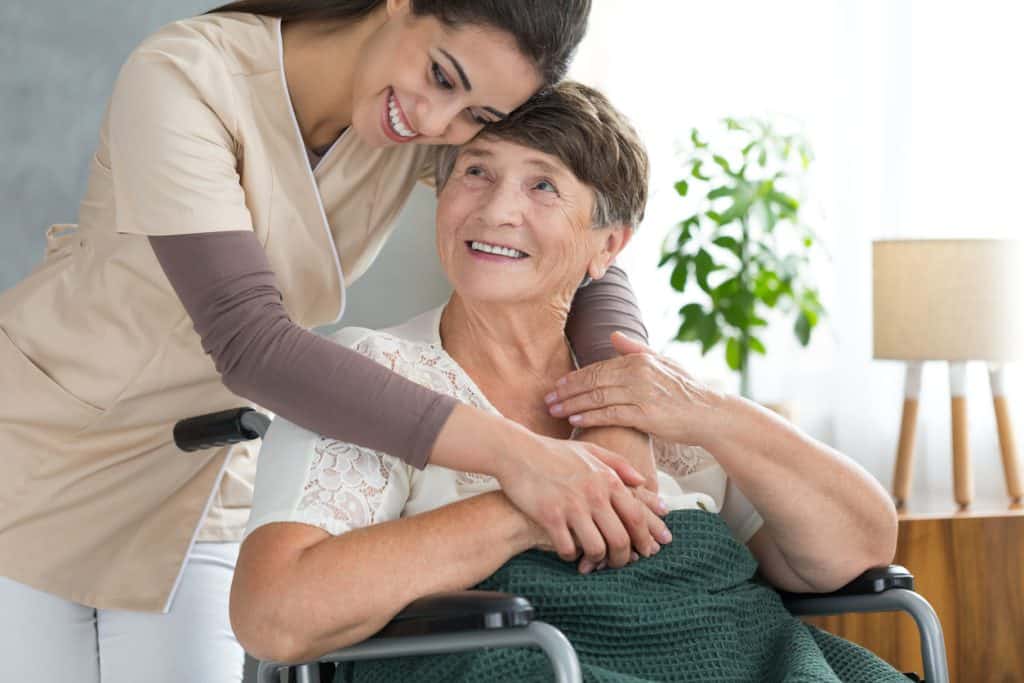 Getting a caregiver to look after your loved one after an emergency situation is resolved can be challenging. But, if you or your loved one resides in Nevada, we have made it easy.
Our emergency senior care service allows us to swiftly come to your rescue when you need a caregiver for your loved one.
Whether you need help with elder care in your loved one's home, or in our assisted homes, we'll provide you quickly with a trained and vetted caregiver that is the right fit for your elderly loved one.
With our Elderly Assistance service, rest assured your loved one is getting the adequate care they need to recover fully after their discharge from the emergency unit or hospital.
Amy's Eden takes away the burden of caring for your loved one, giving you more time to create meaningful moments with them that you'll cherish for life.
Simply contact us today, 24/7 for any emergency senior caregiving situation.
Proactive Measures to Elderly Assistance 
While we can assure you of an immediate response, if you need a caregiver for your loved one after an emergency health situation, we advise family members to be proactive about their loved one's care.
You don't want to wait until things have gotten worse before you give your loved one the support they need. Some emergency health situations can have far-reaching consequences. 
Proactive measures you can take to provide your loved one with elderly assistance are:
Be observant about physical and behavioral changes such as mobility issues or loneliness

Talk to them about your observations, and the need for a caregiver

Identify the type of care they would need

Identify where you can get the best care for them.

If you're in Nevada,

contact us today

by giving us a call or submitting the contact us form to see how we can help.
Contact Amy's Eden Senior Care