Care in Homes vs Senior Care Communities: Which Provides Better Care for Seniors?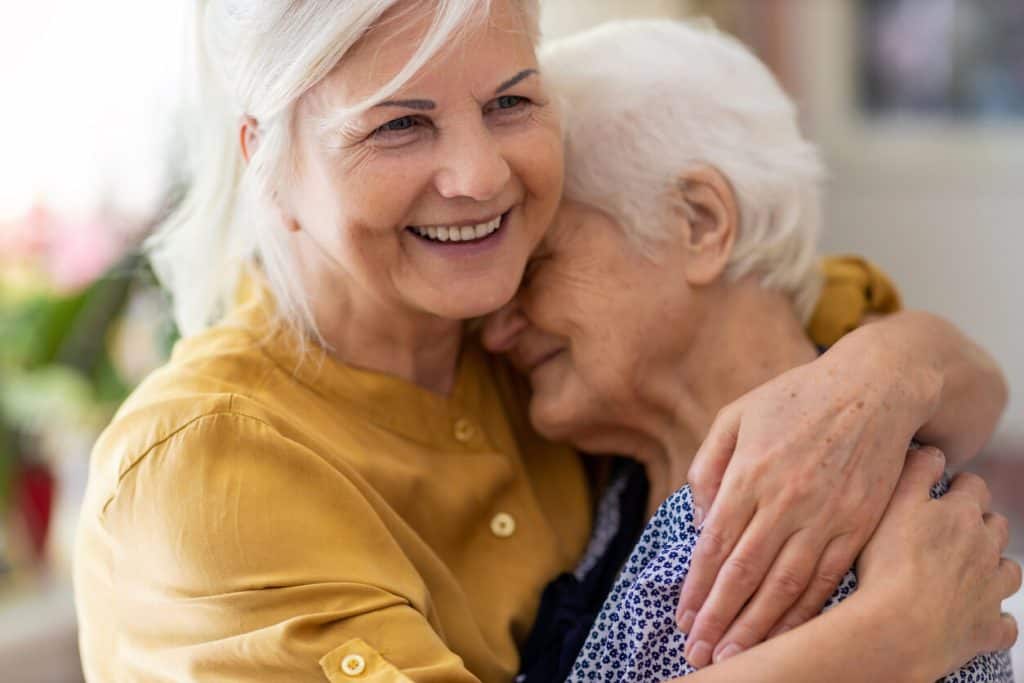 Ava knows it's time for her aging mom to receive proper care outside of the home because she feels aging at home is no longer safe. Her mom is finding it difficult to care for herself, and Ava's schedule doesn't allow her to provide for her mom's care.
Ava wants a care facility that feels just like home, where she is sure her mom is safe and properly cared for.
If, like Ava, you're considering transitioning your loved one to receive out-of-home care, keep reading to discover the difference between care in homes, and senior care communities, and why care homes might just be the perfect option for your aging loved one.
What is Care in Homes?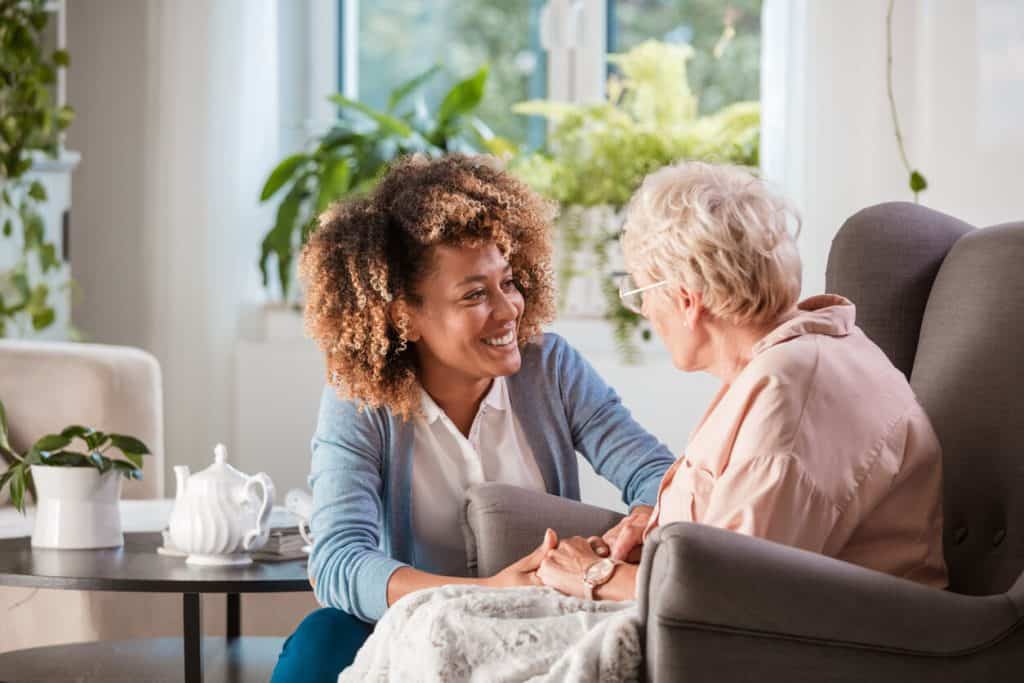 Care in homes refers to the type of care provided in residential care homes also called group homes, or board and care homes. The most intimate and preferred care in homes is the care provided in those with the least number of residents such as the Intermediate Care facility located in almost every community.
Care homes are small residential care settings that offer a home-like environment for seniors to age in place, but with the assistance and supervision of a care in-home caregiver. This works best, because the help and relationships desired are in the immediate vicinity as opposed to having to ring a bell for it.
The actual care services provided to residents in these homes might be similar to those provided by other senior care facilities such as assisted living facilities. However, it is in these environments where it is more natural to include the family-like setting in the home as well.
The major differences are that since care homes are smaller, residents receive more personalized attention than they would in larger care facilities.
Typically, most care homes accommodate 10 or fewer residents, unlike larger facilities that can have more than 100 residents. A very rare facility and difficult to find are those facilities with 1-3 residents. This low resident-to-staff ratio helps caregivers provide residents with the highest-quality care.
Care in homes differs from in-home care because in-home care is provided in the home of the older adult. Whereas, care in homes is provided in a home-like environment that isn't the senior's original home.
Care in Homes Services and Amenities
Seniors receiving care in homes don't require constant medical attention. They might require assistance with day-to-day activities, however, they largely retain their independence.
Services provided by these homes help seniors stay safe, and less burdened with activities they find difficult to perform.
While caregiving services can vary, they usually include:
Activities of daily living such as bathing and grooming
Housekeeping services and laundry
Companionship care
Meal preparation
Medication reminders
Social and recreational activities
Transportation
24-hour supervision and emergency assistance
Since the number of residents is usually low, residents get to know each other, and bond with their caregivers. It's just like one small family, living together, and helping each other out.
Benefits of Receiving Care in Homes
Older adults receiving care in homes, such as in more intimate facilities, enjoy the following benefits.
Personalized attention
Independence
Consistent quality of care
Home-like environment
Safety and emergency assistance
Personalized Attention
Older adults living in group homes, or residential care homes enjoy personalized attention from caregivers because of the smaller number of those they provide care for.. An increased level of personalized attention also reduces the chances of health conditions getting worse before noticed and rectified.
Independence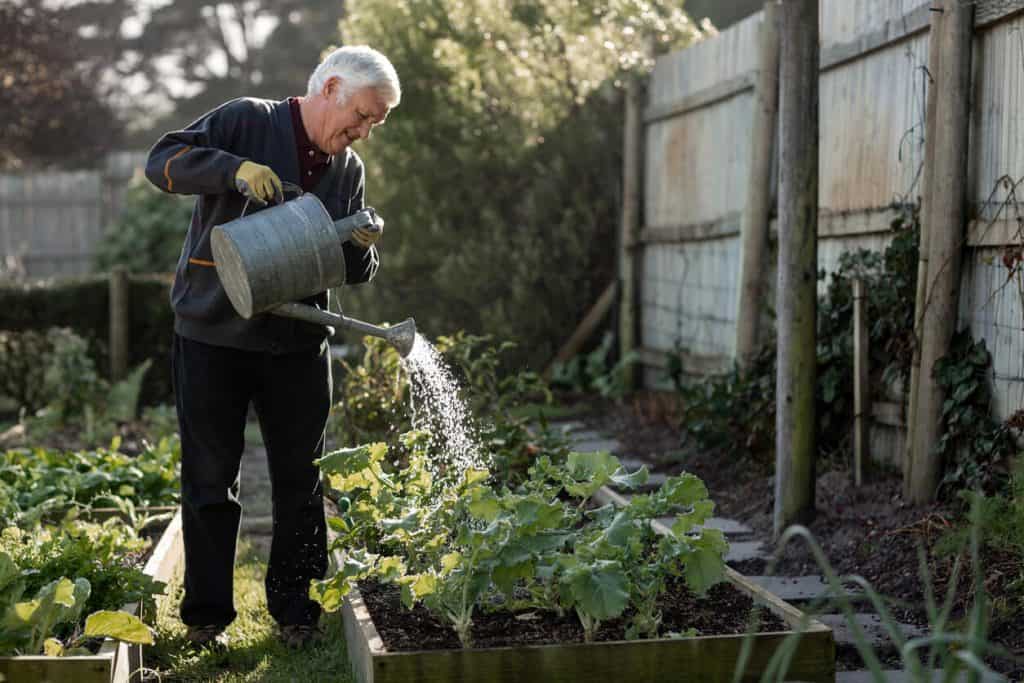 Seniors receiving care in group homes retain their independence regardless of the assistance they receive from caregivers. Your loved one can continue to perform tasks as wished, as well as have control over their social and recreational activities during the day.
Consistent quality of care
The quality of care received by seniors is more consistent because caregivers are usually not changed as frequently, unlike what is usually seen in larger care facilities.
Home-like environment
Group homes and intermediate care homes seek to provide a home-like atmosphere for older adults. This helps them adapt more quickly to the transition from home.
In addition, since most care homes are converted single-family residences, the homes are usually located in residential areas. This can be quite welcoming for most seniors who have lived in rural or suburban areas for the majority of their lives.
Safety and emergency assistance
Residential care homes are designed and converted to help seniors age safely. Safety measures could include ramps, doorbell alert systems, and emergency exit devices which may not be readily available if a senior was aging independently.
In addition, the 24/7 presence of a caregiver is vital in emergency situations that the older adult wouldn't have been able to resolve on their own.
Family Involvement in Care
The small size of group homes, like Amy's Eden, make it easy for family members to be involved in their loved one's care, as relatives have direct access to managers as well as the caregivers providing care.
Who is a Good Fit to Receive Care In Homes?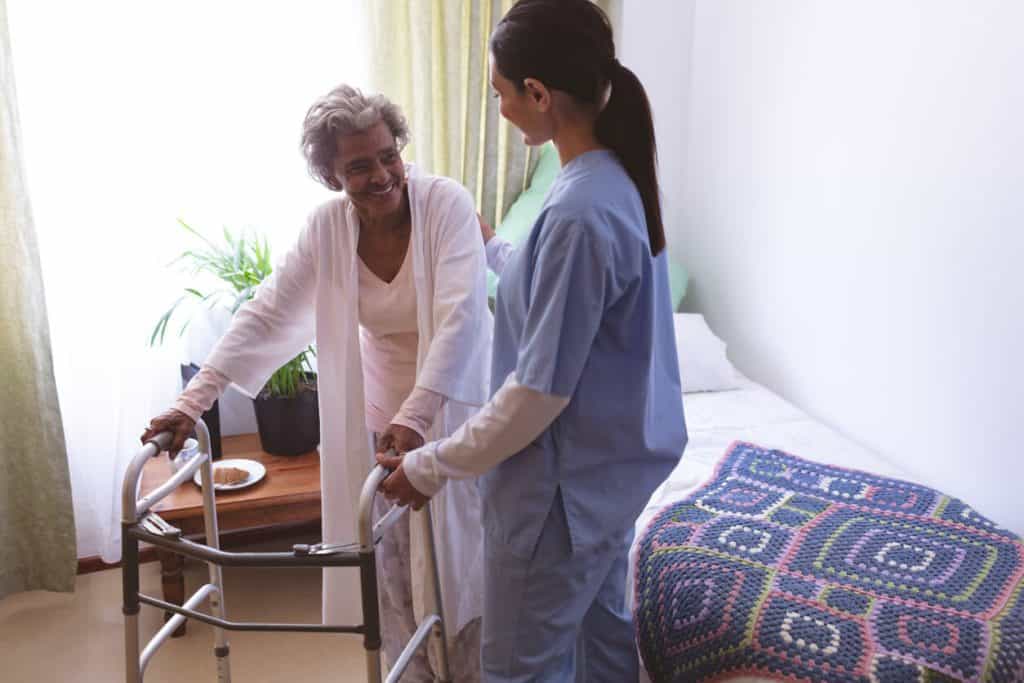 Care homes might not be for every senior especially when services provided by care homes might differ. Some might only offer personal care services, while some may offer nursing care in addition to personal care such as in the case of an Intermediate care home
Regardless of the service provided, home care is right for your loved one if they:
No longer keep up with home chores and maintenance
Physical limitations resulting from aging can make housekeeping, and other household chores difficult. Care in-home provides assistance with chores.
Need assistance with activities of daily living (ADLs)
If your loved one is finding it difficult to perform ADLs such as bathing, toileting, grooming, and eating, caregivers in homes can provide assistance.
Prefer a home-like setting plus the constant presence of a care aide
While the idea of having 24/7 assistance when needed seems appealing, most seniors don't want to give up staying in a familiar environment.
The home-like setting of care homes is perfect for seniors who prefer the appeal of a "normal home" rather than large apartment-style communities.
Want to retain their independence for as long as possible
Seniors that want more control over their daily social and recreational activities will thrive better in care homes.
Don't require constant medical care
Most residential care homes offer personal care services and basic healthcare, like first aid. Care homes like Assisted homes offer higher levels of healthcare and are rare.
If your loved one requires constant medical attention for a chronic condition, other senior care options may be more suitable.
Choosing Between Care in Homes and Senior Care Communities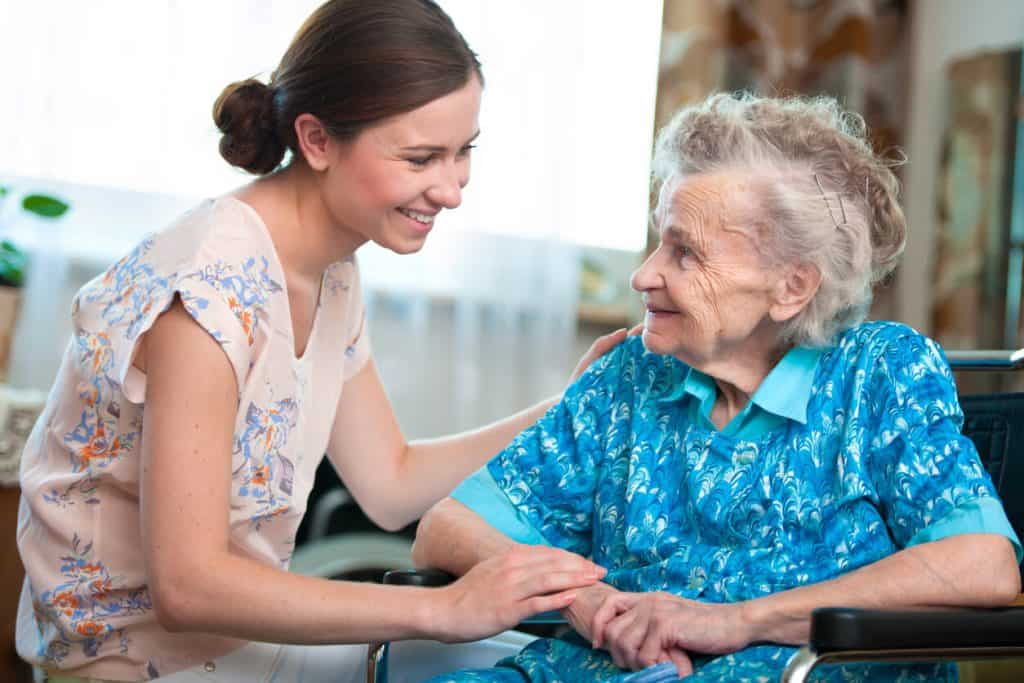 Senior care communities such as larger assisted living communities may provide similar care services to residential care homes.
The key difference is a result of the low resident-to-staff ratio, where residents in care homes receive better and more personalized and consistent quality of care than residents in large assisted living facilities.
Regardless of the fact that care homes provide better care for most seniors, not all care homes provide the holistic resources for seniors to continue to age in place.
For instance, most care homes only offer personal care services and companionship services to their residents. A rare few intermediate care homes with just 1-3 residents offer a higher level of health care where they may transition to a nursing home to receive an intimate level of increased care, sometimes at the same price. Moving and transitioning is always difficult for the elderly. For this reason, it is usually preferable to discover the smaller care homes in the first place where adapting to a new environment down the road is less likely.
Assisted Homes At Amy's Eden
At Amy's Eden, we provide seniors with a unique model of care homes, which we call assisted homes. Our assisted homes are residential-style homes or Intermediate care homes, which accommodate a maximum of two residents per home.
Having only 2 residents per home allows us to actually spoil, pamper, and love our residents right along with providing for care needs of the elderly served. This kind of care is usually not available in larger communities or facilities.
Unlike most care homes that only offer personal care services, we offer higher levels of care as a resident's care needs change including the rare ability to provide elderly with personalization in the details of individual interests.
This means if your loved one comes into our home requiring basic personal care services, and over time as they require a higher level of care, or desire family-like relationships, unique interpersonal needs or the like, we can provide them almost any opportunity usually expected of those who want and desire a home in a familiar environment.
Our caregivers are experienced and trained to provide nurturing and professional care. Not only do they provide assistance with personal care, but they also provide loving companionship, and usually form much needed relationships.
This way, the relationship between our caregivers and residents usually transcends from being a formal one, into a friendship that gives more each day as your loved one gains increased opportunities to continue to create meaningful moments as they age safely.
If you're in the Carson City or Reno Nevada area, and are considering a care home for your loved one, our assisted home is just what you need to ensure your loved one is safe and properly cared for as if they are in their own homes.
Excited to see how we can spoil, pamper and care for your loved one? Your search is over. Please give us a call, email our office today, or fill out the online "contact us" form on our website for more information or to schedule a home tour.
We know aging is difficult and finding the right fit for your loved one is imperative. You want something that is long-term and comfortable, a place your senior will be content to call home.
We're here to help answer any questions you may have, whether it's about accessibility, a menu, our caregiver training, covid-19, your loved one's disability, or general support. Our main goal is to treat your loved one with care and compassion.
In-Home Caregiving Services Find an in-home caregiver in Reno & Carson City, NV! Amy's Eden caregiver in NV Free care assessment > Amy's Eden Senior
Read More »
Contact Amy's Eden Senior Care