Senior Care Jobs, How To Choose A Career That Is An Ideal Fit For You
You know how crucial it is to find a fulfilling and noble career. Suppose you want a career that enables you to touch the lives of the elderly, giving something back to the community while making the world a better place. In that case, you should consider working at
Amy's Eden.
What we do at our assisted living community and In-Home Care agency is give you a helping hand in achieving your goals regarding senior caregiving jobs. In fact, we need more than nurses to support our operation. Our facilities require various types of support, ranging from full-time, part-time, and even virtual job opportunities. We aim to provide our residents with an environment they can call home.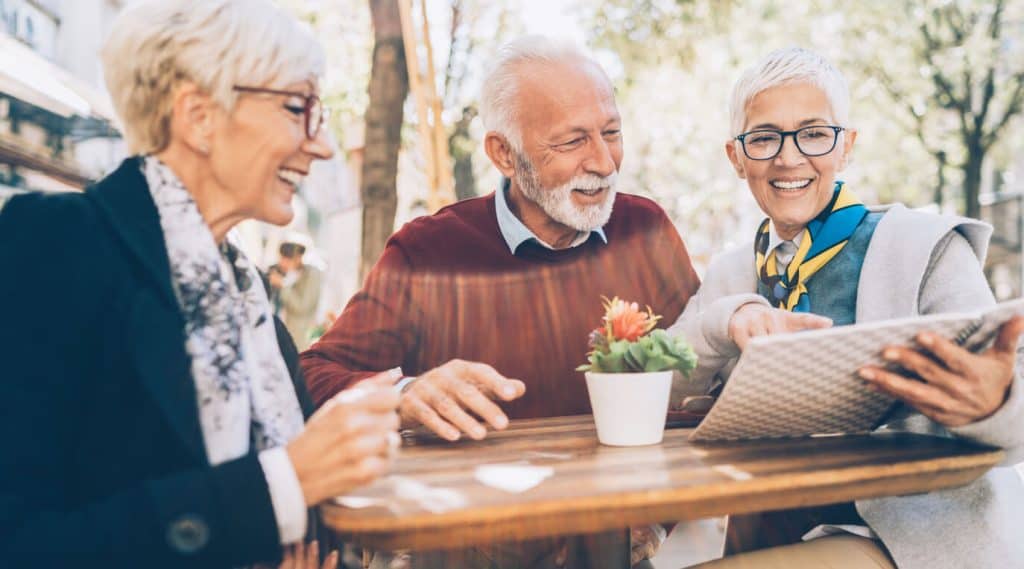 While most of our residents and clients need assistance with some basic activities of daily living needs, they do not require constant medical care. One major difference between assisted living and nursing home care is that our residents do not need round-the-clock medical care or assistance. At Amy's Eden, we are an ideal option for most seniors looking for a semi-independent living arrangement where they get to retain their privacy. Our caregivers can visit seniors and care for them in their homes or in ours.
Understanding Assisted Living Community Job Opportunities
Most of our residents require custodial care, as they may have mobility issues, minor memory loss, or can't live comfortably independently. Our homes are individual residential homes hosting two residents at a time. Working for our homes will ensure an interesting day, as you will always have a chance to build meaningful and long-lasting relationships with other caregivers and residents. Working as a senior caregiver is sometimes challenging and might require you to think outside the box.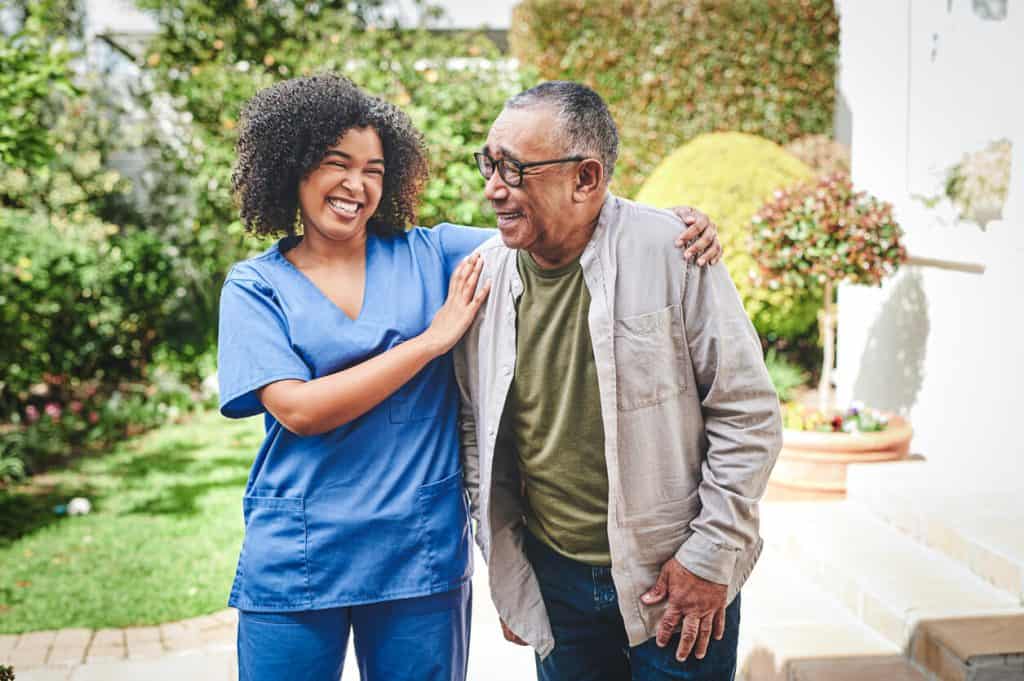 Whether working at one of
Amy Eden's homes
or going to the seniors' homes, we guarantee you will have a fulfilling and rewarding career. You can take a look at some of the most common job opportunities you can find at our facilities. They include but are not limited to:
Executive Director
Working at our assisted living home as an executive director means that you are responsible for ensuring an excellent team. You must create an environment where teamwork thrives and take care of the facility's management.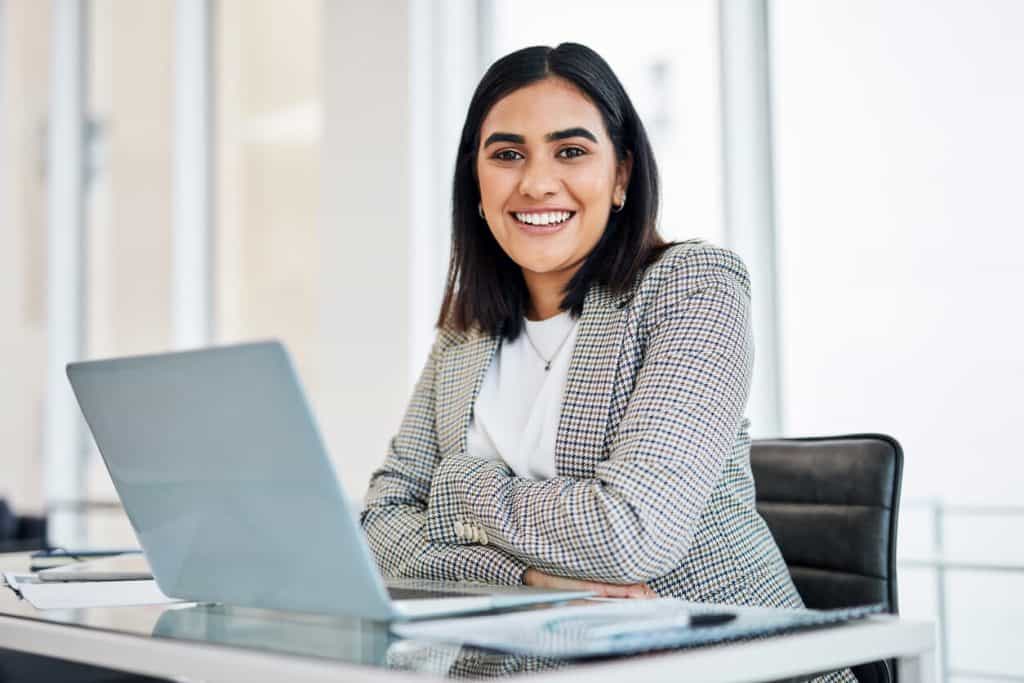 You will need to work with all the Departments, employees, and volunteers to ensure a smooth operation. You will also be responsible for making marketing initiatives. It would be best if you were organized, passionate about senior care, and have excellent people skills to be ideal for this job. Working as an executive director at Amy's Eden is rewarding. You will see the positive impact of your leadership skills help our residents, clients and other staff members.
Nursing
Although round-the-clock medical care at our assisted living community is not required nor offered, we have a nursing caregiving staff on rotation to keep a closer eye on the well-being of our residents.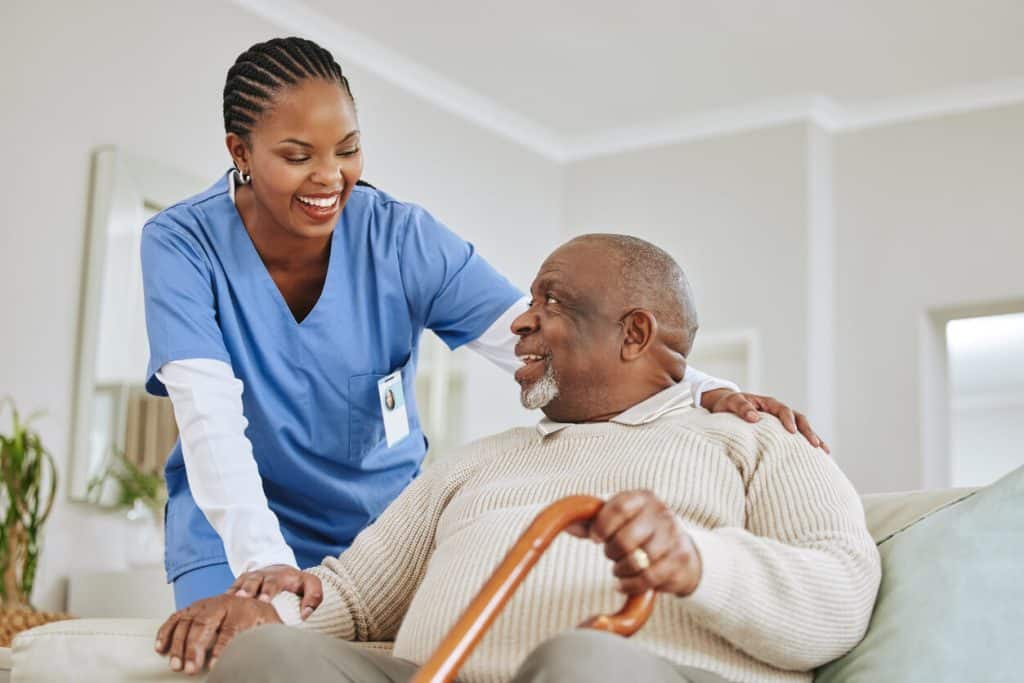 Working as a caregiving nurse at our
facility
will enable you to develop a close relationship with our residents. In most cases, this working relationship can evolve into something meaningful for you and our residents as you will spend most of your time observing them and interacting with them, ensuring they have a quality life. Some of your duties will include the following:
Managing the residents' total care
Giving injections
Administering medications
Creating a care plan
Providing wound care
Catheter maintenance
Meeting with family members and briefing them on their loved one's health
Resident Assistant
Working as a resident assistant caregiver in our facility means that you will spend most of your days assisting our residents and administration, completing various tasks on a need-to-need basis. Some of your tasks will overlap with those of a CNA. For example, assisting some residents with their activities of daily living like:
Bathing
Grooming
Toileting
Keeping their appointments
Cooking
Accompanying them in their daily walks
Serving meals
Cleaning after meals
Answering phones
Receiving and directing visitors
Helping with documentation
Planning social and recreational activities
Take the residents to the malls and swimming pool or walk around the neighborhood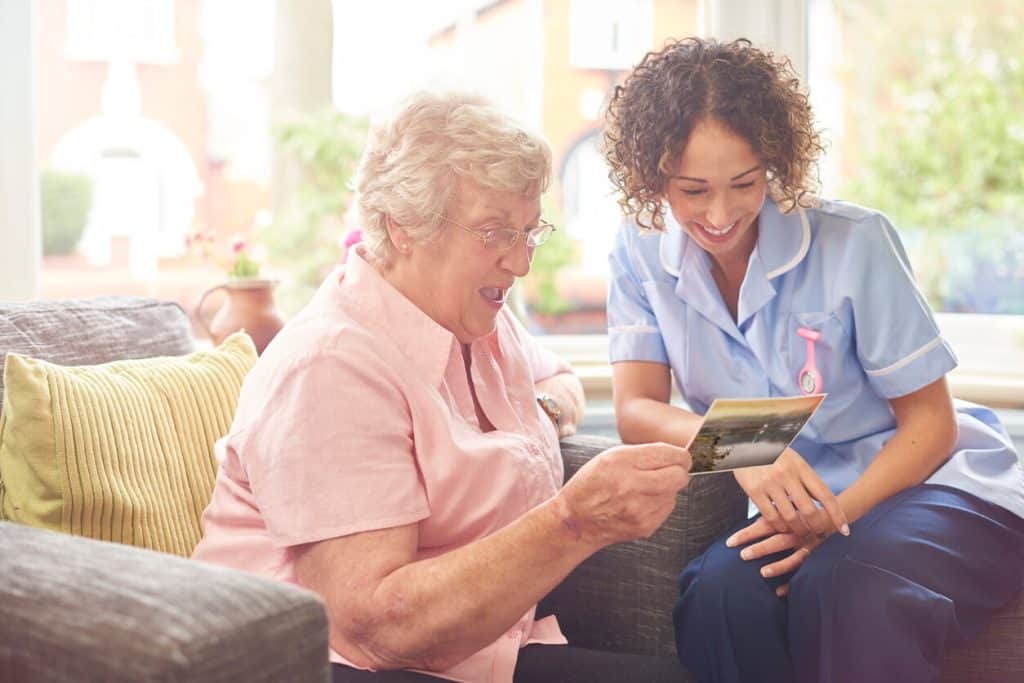 Certified Nursing Assistants (CNA)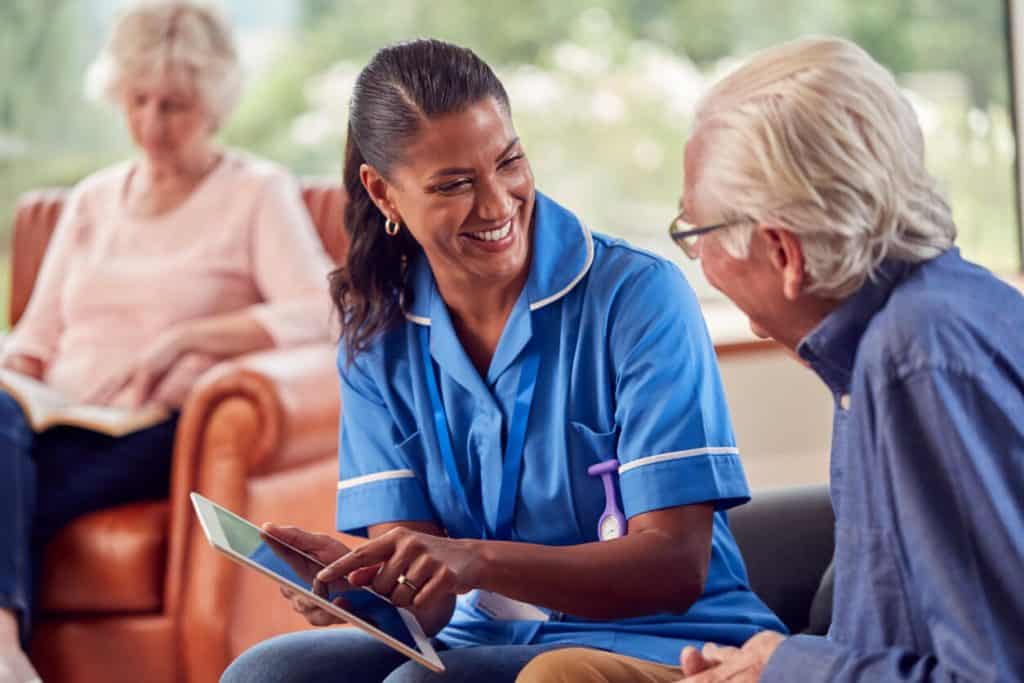 If you love being with the elderly, you might consider working as a certified nursing assistant at an assisted living community or for a hospice or a home health agency. You will work as a CNA under the supervision of a registered nurse. Your work as a CNA at
our homes
is to follow your agencies instructions by:
Assist our residents in completing their daily more difficult tasks
Provide more advanced care to our residents
Help the elderly with eating, bathing, grooming, and moving around, by helping the caregivers
Clean the resident's bedding and linens
Monitor the resident's vital signs
Although being a certified nursing assistant is a challenging job requiring you to often be on your feet, it can be very rewarding. Watching an elderly smile or the twinkle in their eyes after you help them will make your day! You will spend most of your time in the company of a variety of clients and residents and your day will never be boring. You get to hear many stories from residents while accompanying them as they go about their days. Working for us makes you a critical link in our assisted living homes. You will report any concern you may have if you think it could compromise the safety or well-being of our residents. If you are considering applying for a nursing, caregiving, or a Resident Assistant job with us, you can complete your job requirements in just 2 weeks. If you are thinking of applying for a CNA with a Home Health or Hospice agency, just complete your certification course and apply to work with a local agency. You do not have to worry; completing this course will take only 4-12 weeks.
Events and Recreation Director
As an event director, you will create activities that our residents will participate in and enjoy. It will be your duty to ensure that the residents have enough activities to participate in. Some of the activities that our residents enjoy include the following:
Karaoke
Yoga
Going out to Dinner
Movie nights
Planning parties
Taking nature walks
Swimming at the local rec center
Sometimes, you may have to look and engage outside resources for entertainment and activities such as musical concerts, poetry readings, trips to theaters, and visiting art galleries and museums.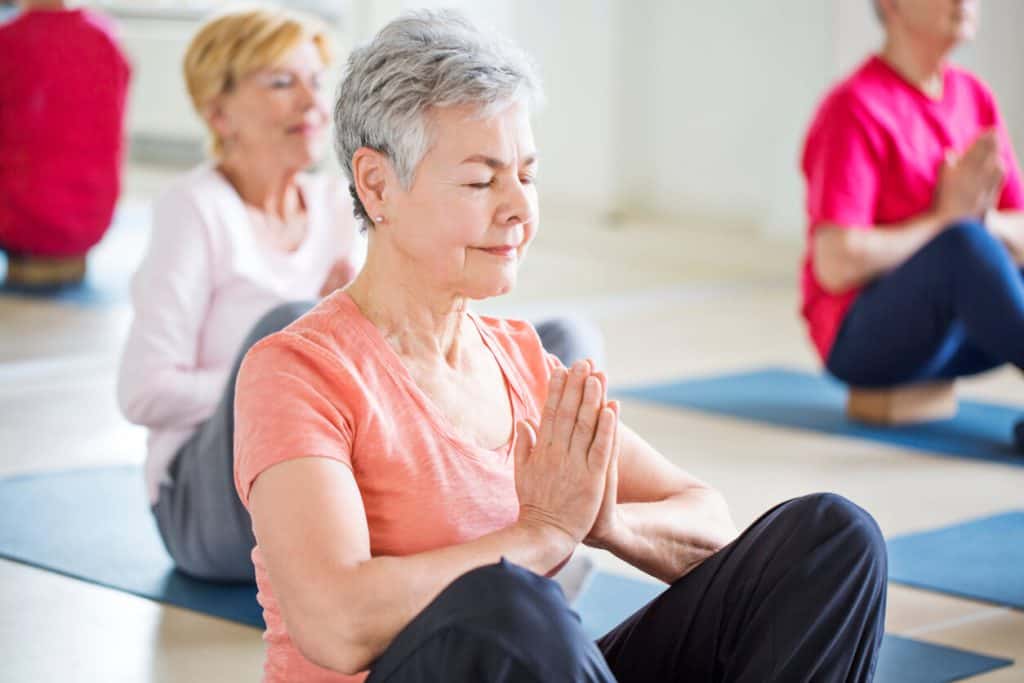 One skill set that you need to have when applying for this position is that you need to have excellent people skills, enjoy planning, and participate in activities that will enrich our residents. If you are considering a career as an event director, you will need to be a great team player as you will work closely with the administration and marketing departments. A career as an event director coordinates will enrich the lives of our senior citizens. You will ensure that our residents fully participate in their daily activities and note if something hinders them from doing so. You will also suggest ways to ensure full participation by our senior citizens.
Administrative
If you are not interested in working in the healthcare part of our society but still want to be a part of our assisted living community, you can work in the administration. While working in the administration office, your work will ensure our facility is up to date with the latest state regulations and trending standards.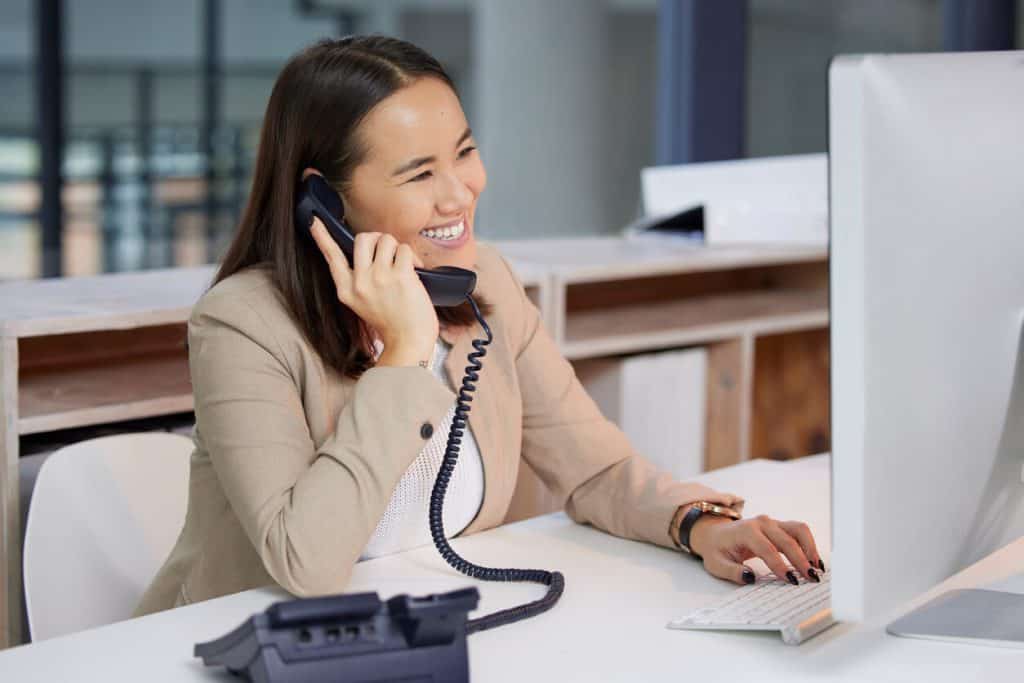 Some of the administrative career options in our assisted living community include:
Administrative assistants
Receptionist
Secretaries
Facility director
Marketing director
Patient Advocate
According to the
National Cancer Institute,
a patient advocate is a person who helps a patient navigate the healthcare system. You should consider working for us as a patient advocate if you are passionate about the elderly and want to make their life easier, especially when they are suffering from a terminal or chronic illness or have a disability. All resident assistants and caregivers are patient advocates. Some of your responsibilities as a patient advocate include helping seniors make appointments to go through screening, tests, diagnosis, and treatment. You will also provide emotional support to our residents and their families.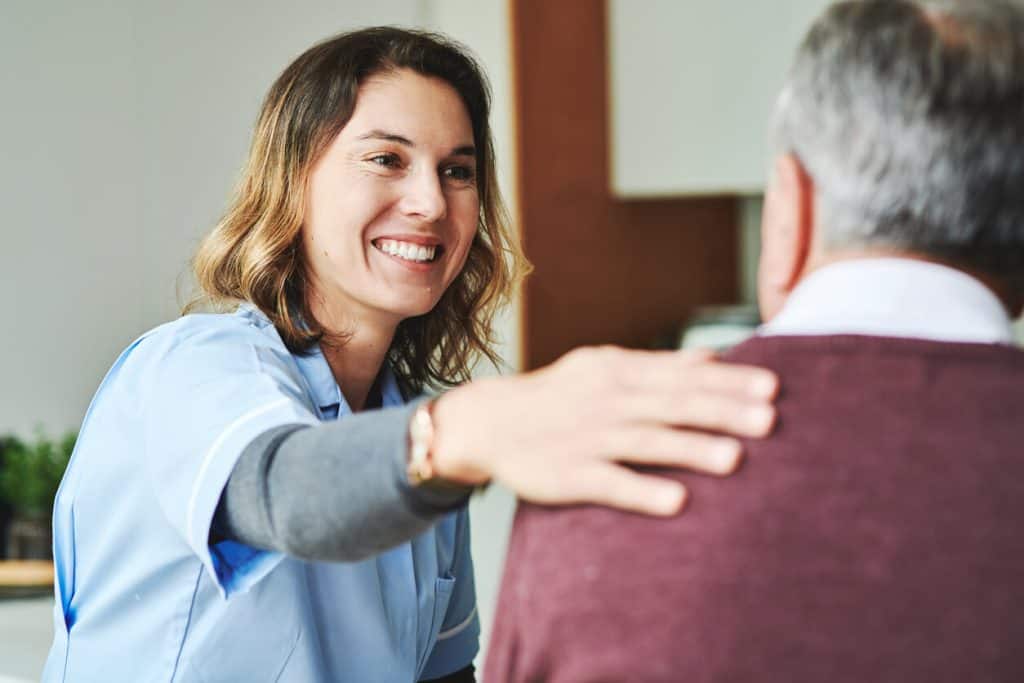 One of the benefits of working as a patient advocate caregiver at Amy's Eden is our competitive wages and flexible working hours, and it will also allow you to make a difference in our clients' and residents' lives. To be an ideal fit for our facilities, you must be detail-oriented, compassionate, and an excellent communicator.
Cleaning and Maintenance Workers
At Amy's Eden, we pride ourselves on providing a safe environment for our residents. To achieve our dream of making our facilities a home away from home for our residents, we rely on our housekeeping and maintenance staff to provide excellent services. Our staff ensures that there are no hazards that could be detrimental to our residents' well-being, like burned-out lighting or cracked sidewalks.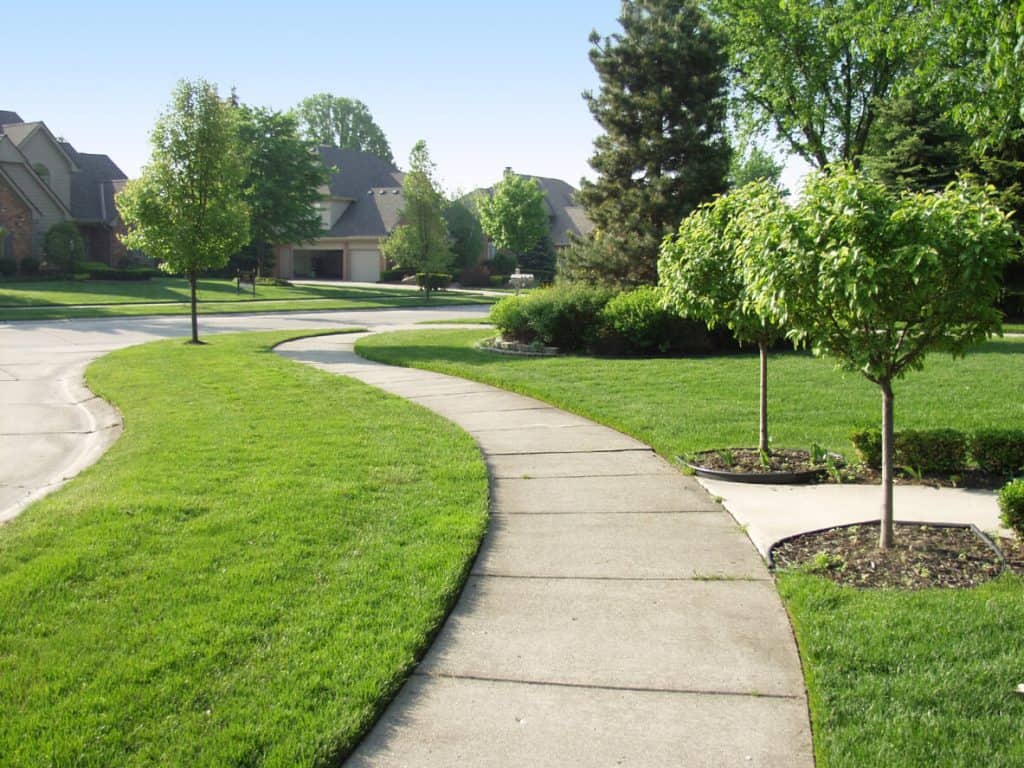 If you would love to join our housekeeping or maintenance staff, your responsibilities will be to keep our homes clean and hazard-free, thus helping to prevent injuries and the spread of infections. Your role will be to ensure that our facility is always clean and every piece of equipment runs smoothly. You can achieve this by cleaning our residents' rooms and hallways and clearing them away after meals. Another responsibility is to create a safe environment for our elderly by ensuring the floor is always clean and dry, as this will reduce the risk of falls.
Certified Behavior Response Facilitator (CBRF)
In 2022, pursuing your dream career is as easy as breathing. With only a high school diploma, you can pursue a CBRF career at your local health care agency, provided you have excellent communication skills and a passion for working with the elderly.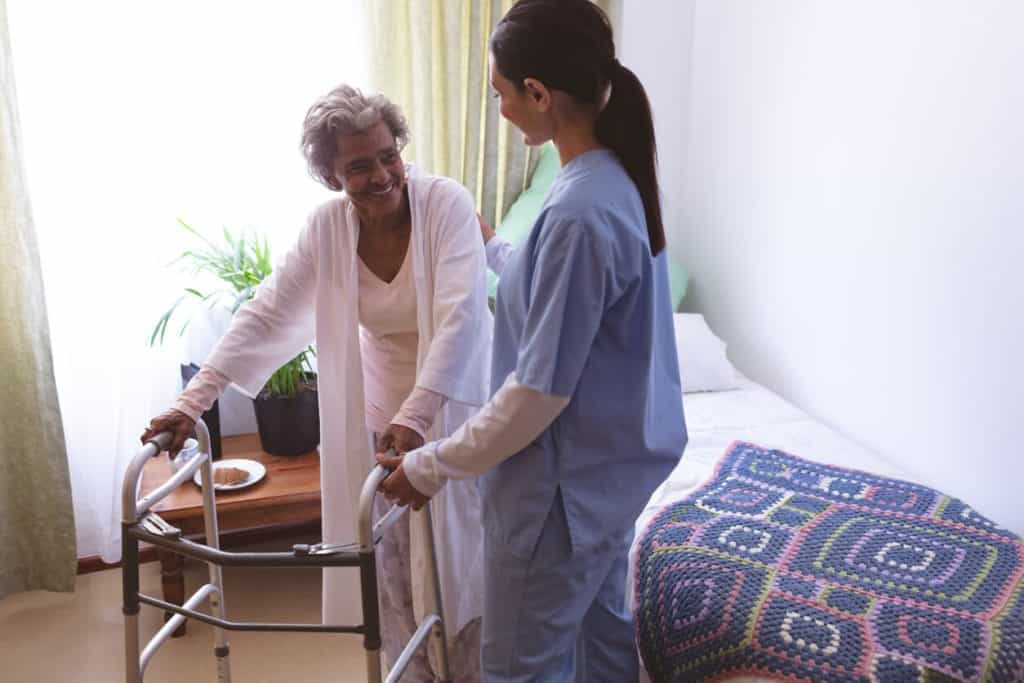 As a CBRF caregiver, they expect you to provide comfort and personal care while ensuring that senior citizens experience a sense of well-being wherever they call home. It may sound like a lot lies on your shoulders, but you get to care for your residents, ensuring they maintain their sense of independence and privacy and retain their dignity. You will assist our seniors with their activities of daily living (ADLs) and ensure their emotional and physical well-being.
Respite Caregiver
If you are looking for a job in the senior care industry, you can also work as a respite caregiver. A respite caregiver assists family members in taking care of their loved ones when they take a break or are away on other responsibilities. We realize that caring for an elderly loved one can take a toll on the caregiver, especially if they do it alone.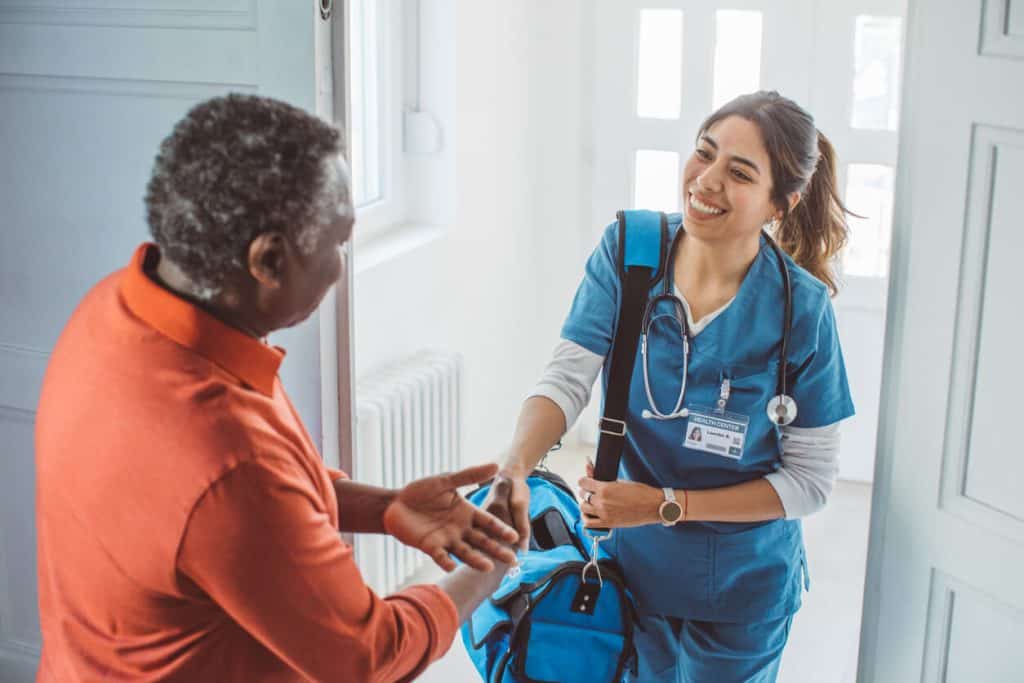 At
Amy's Eden
, we have job opportunities for caregivers willing to care for the elderly at their homes. You can do this on a part-time basis, or you can work full-time, where we send you to different homes as needed. You will assist the family with some of the following tasks:
Cooking and clearing the table after meals
Activities of daily living like bathing, grooming, and toileting
Medication reminders
Accompanying the elderly adult to their appointments
Driving to the mall or grocery shopping
Performing light cleaning duties
Help with physical activities
Helping them with their pets
Discovering and continuing what is unique about their lives
Pursuing a career in the senior sector is a noble exercise that comes with challenges, opportunities and personal reward. Sometimes you can search for work in this industry with only your high school diploma. However, you must usually pursue a degree in your chosen field to scale the ladder and get higher pay. Some degree courses you can pursue include registered nursing, administration, or physical therapy. For more information about career choices in the assisted living industry, do not hesitate to
reach out to us
, and we will be glad to guide you on this journey. Please feel free to contact us to learn more about our locations, terms, opportunities, and other professional training programs that might be helpful as you launch your new career.
In-Home Caregiving Services Find an in-home caregiver in Reno & Carson City, NV! Amy's Eden caregiver in NV Free care assessment > Amy's Eden Senior
Read More »
Contact Amy's Eden Senior Care