Helping mom find comfort in a new environment: What Is Assisted Living?
Imagine relocating to another country—to assimilate, you need to learn that country's culture and tradition, adjust your taste buds to the new food, and even learn the language, making the transition very challenging.
What if a senior loved one goes through that same process when moving to a different home, like assisted living? Significant lifestyle changes such as this can impact their mental and physical health. This is where Amy's Eden can help by providing a new home to seniors without the stress of changing daily routines. In short, your loved one can continue what they usually do at home while supported by compassionate caregivers.
What is an assisted living facility? Here's a run-through of how it helps, and other frequently asked questions.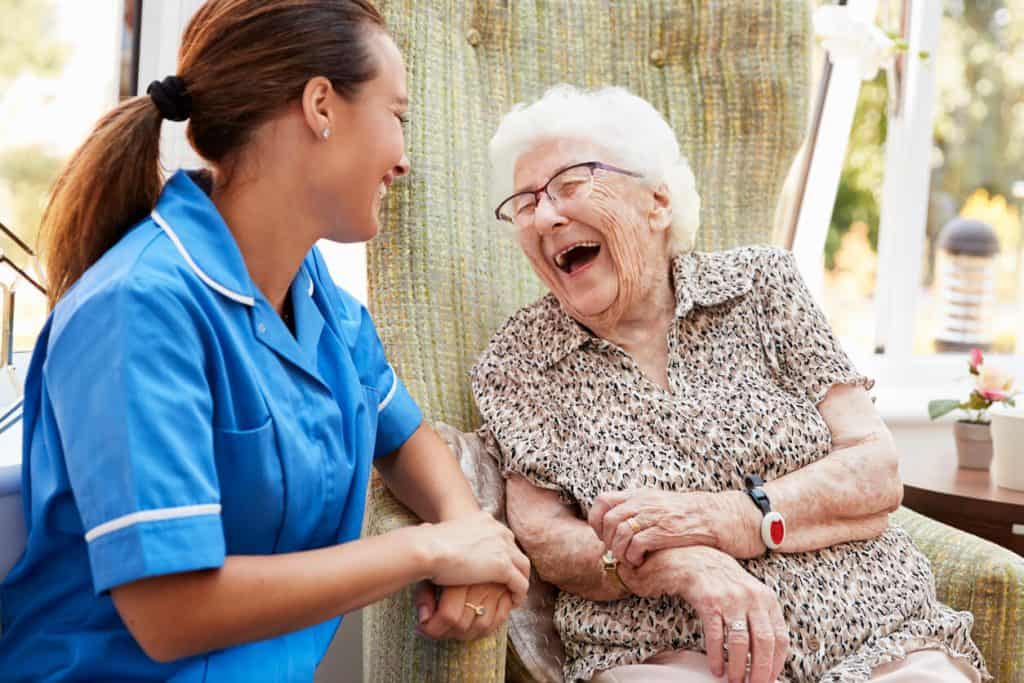 What Is Assisted Living?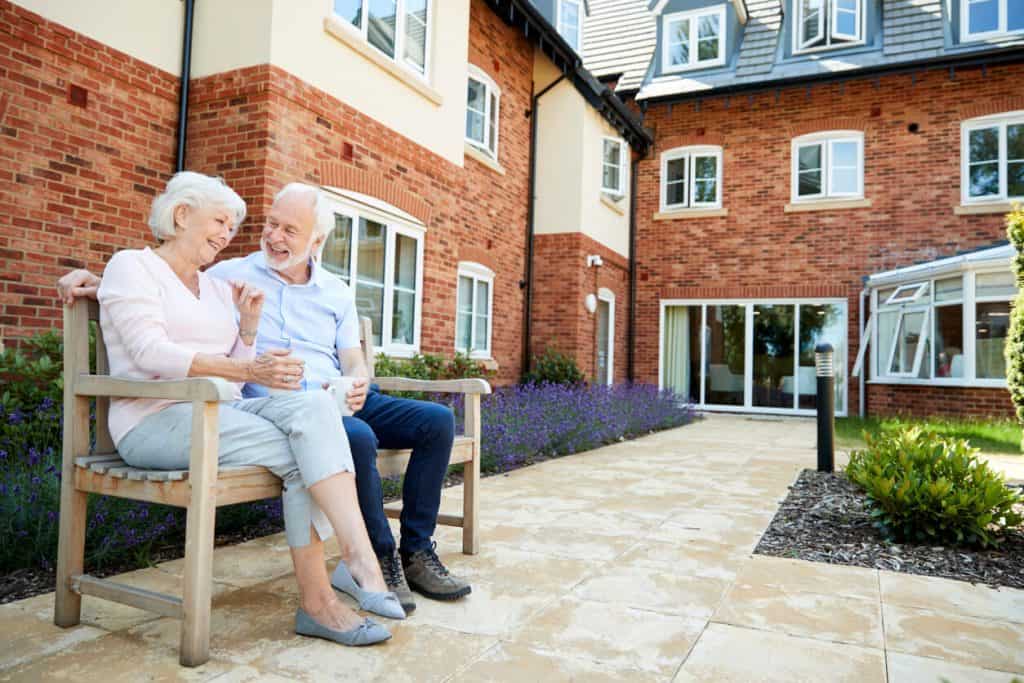 Assisted living offers housing or apartment spaces for older adults who can no longer stay in their homes usually due to health reasons. It's similar to aging at home, except seniors receive support for instrumental activities of daily living, such as home maintenance and 24/7 access to care or supervision.
For a community to sustain its residents' changing needs, it must offer amenities, features, programs, and supportive care. Assisted living for the elderly usually has a chef in charge of preparing nutritious meals, a few recreational areas, such as an indoor pool or outdoor putting green, and senior-centered programs, like yoga classes, organized to help residents stay active and healthy.
Assisted living elderly communities are growing. Approximately 28,900 communities are offering almost 1 million beds to American seniors, which will still increase as a higher fraction of the population turns gray.
Who Qualifies for Assisted Living
Qualifications vary per retirement and assisted living facilities and depend on the scope of care services offered. Over the years, the senior living industry has evolved to cater to the more demanding needs of the geriatric population. For example, many communities now offer a continuum of care service that includes independent, assisted, and memory care, separated into different wings or buildings. Usually those who can walk into the facility, qualify for initial residency there.
It means that if mild dementia symptoms progress to moderate or severe, a loved one can be transferred from assisted to memory care within the same community. Transition is more manageable and less stressful for an aging individual with cognitive impairment.
Meanwhile, traditional assisted communities usually welcome new residents who require minor to moderate care assistance, including medication reminders, personal care and hygiene, and daily assistance with activities of daily living. Most assisted living residents are still very capable, self-sufficient, and have stable health, with some able to take care of the daily tasks on their own. Someone with a complex health condition may be denied for assisted living. Often denial of coming back to the facility from the hospital because of an illness or a fall is common.
What Are the Common Conditions of Assisted Living Residents?
High blood pressure
Arthritis
Heart disease
Alzheimer's or dementia
What Does Assisted Living Provide?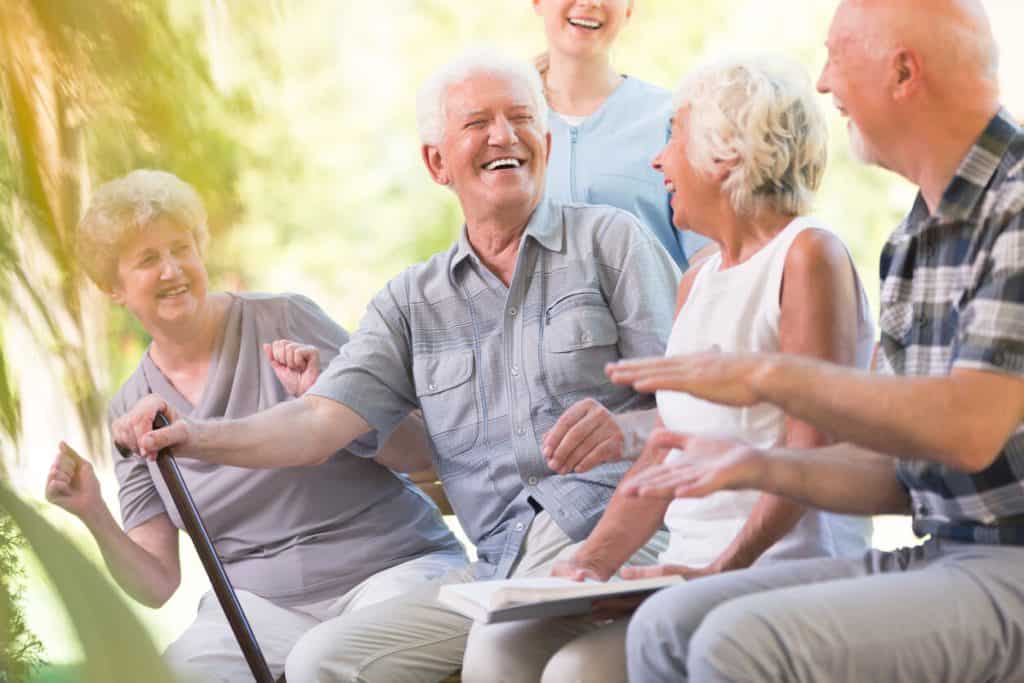 Seniors who relocate can enjoy many assisted living benefits that include:
Clean and safe assisted living housing
Your loved one gets a private or shared space that they can decorate for a personal touch. They can add furniture, wall art decorations, or family photos.
Most residents have low-level care needs but may require assistance with medication management or daily tasks like bathing, toileting, and dressing. Your loved one receives discreet care tailored to their needs.
Meaningful social activities
Your loved one can meet their neighbors and build new friendships by participating in various group programs. It's a great opportunity for them to hone their social skills and overcome loneliness.
With the support of trained caregivers, your senior relative can be self-sufficient for as long as possible. They can maintain autonomy, plan for their daily schedule, and make important life decisions.
Since community staff takes over the housekeeping responsibilities, your loved one has more free time to pursue meaningful pursuits, such as painting, writing, or learning a new language.
Communities have private chefs to prepare gourmet and healthy dishes for your loved one. They often customize a meal plan for those with food allergies or special diet needs.
Above all, moving to assisted living brings peace of mind to family members. Knowing that your loved one is taken care of by licensed caregivers and has access to round-the-clock care brings a feeling of ease and security.
What Services Does Assisted Living Provide?
Communities offer a myriad of assisted living services, from home maintenance to personal care and, sometimes, selected skilled care.
Communities have a concierge ready to answer your questions or guide you on a community tour.
Medication monitoring and personal care
Communities screen and hire certified caregivers to provide medication call reminders to residents taking multiple medications for health maintenance. These caregivers also support residents with companionship and hygiene care.
Chefs prepare three nutritious and tasty meals if your loved one wants to skip the hassle of preparing their own meals.
Home maintenance services, like lawn mowing, laundry, vacuuming, and more are provided if a loved one can't upkeep their private assisted living residences.
Assisted communities offer round-the-clock emergency medical monitoring and attainment in cases when your parent's health suddenly declines, and they need to be transported to a hospital.
Vehicle services are available if your loved one needs a ride to their doctor's appointments, grocery, or other locations.
What Should I Look For in an Assisted Living Community?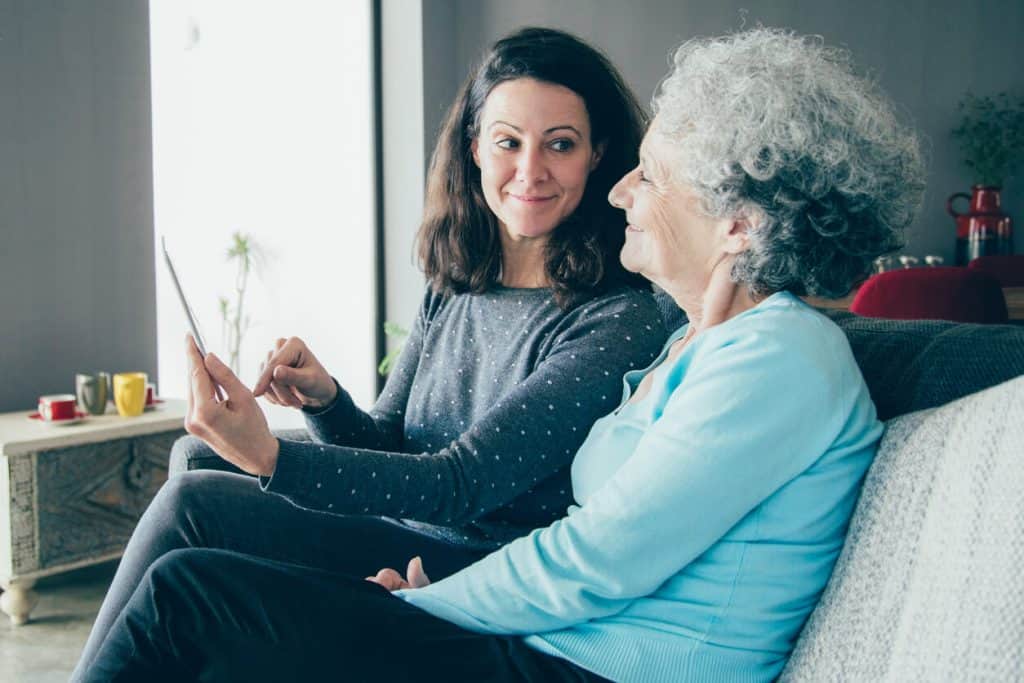 A matching assisted living community can enrich your loved one's life. Here are things to look for when finding the right community.
1. Living spaces
Gauge the community's level of safety. It won't be ideal if it's a high-rise building and your loved one has minor mobility issues. Learn what type of assisted living houses and living space selections are available. Some communities have shared and private suites with studio, one- or two-bed apartments, or cottages. Some are even in private assisted homes.
2. Care services offered
Determine if a loved one needs care services on an as-needed basis or skilled care on occasion. If it's the latter, ask the community manager if they offer non-medical health care services that your loved one needs.
3. Staff
You'd want to ensure that the care team members are qualified, approachable, and polite. During the tour, take a minute to chat with the staff and get to know them.
4. Food and dining options
Another thing to consider is if the community offers room service if your loved one can't go to the dining area and if they can alter meal plans for an assisted living resident with restricted diet.
5. Social programs
If your senior mom or dad used to play music or do volunteer work, inquire if the community has these programs or if they accept event suggestions. It's beneficial if they can do the things they already enjoy doing.
6. Fitness programs
An active lifestyle is essential for good health. Check the types of fitness and exercise programs the community organizes. Do they offer yoga lessons? Tai chi? Or aerobics?
7. Location
If you want to visit your senior loved one every weekend, ensure the assisted living location isn't far from where you live.
8. Housekeeping
Communities often have a housekeeping schedule that you should know. Don't forget to ask if cleaning services will cost more.
9. Cost
More importantly, ask if all services are bundled into one monthly fee, what services are à la carte, and if there's a buy-in fee or existing discounts for a lump sum payment.
What Is the Difference Between Nursing Homes and Assisted Living?
Nursing care and assisted living vary in many ways. Here's a comparison table.
Differences
Assisted Living
Nursing homes
Residents' care profile
Have low to intermediate level of care needs
Have high level of care needs (i.e., people with complex chronic conditions that require constant monitoring)
Services
24-hour personal care and selected non-medical health care services
24-hour skilled nursing services and rehabilitation therapy (e.g., physical, occupational, or respiratory)
Social activities
Wider range of activities
Limited activities as residents have mobility issues or health complications
Staff-to-patient ratio

High except in Assisted Homes (i.e., 1 caregiver to more than 20 residents)

Low in homes with just 2 residents

High (i.e., 1 LPN or RN to 6 residents) 1 caregiver to 30 residents
Atmosphere
home-like
hospital-like
Pets
Allowed most times
Not allowed
Median cost
$9,500
$15,034 for a private room
A nursing home is a better option if a senior loved one has severe illnesses or injuries that would require 24-hour monitoring and supervision. Otherwise, elderly assisted living may suffice.
How to Find an Assisted Living Near You
[Numbered list 2 here]
If you don't intend to live far from your senior parent, check if there's a community nearby. Here are ways to obtain information on assisted living:
Ask your senior loved one's doctor if they know any good community.
Ask relatives or friends for recommendations.
Check if your local Area Agency on Aging keeps a searchable database of assisted living communities.
Ask a senior care advisor.
Check online directories.
Does Medicare Cover Assisted Living?
Medicare may cover some of your loved one's care needs, such as skilled care expenses and medications, but not the board and lodging costs. Funding is another concern in sustaining long-term care, especially since the average resident's stay in an assisted living community is 22 months.
Assisted living resources and financing options usually include personal assets, like bank savings, investments, home equity, business, life insurance, and state or federal programs for older people.
What You Can Expect at Amy's Eden
The process of finding the right assisted living community entails checking out various assisted living information resources. Just because the community website shows it has good features, amenities, and quality care services, should you move your senior parent there? You should also consider if the caregivers are approachable and the atmosphere in the community doesn't feel institutional. Even in beautiful communities, when private doors close, most feel quite isolated.
Choosing the right home is the key for your senior loved one to live an active, happy, and meaningful life. At Amy's Eden, we combine the advantages of a traditional assisted living and nursing home. It's an assisted home with a 24/7 live-in caregiver providing flexible care services such as for catheter, diabetic management, and colostomy care where there are only two residents, ensuring your loved one receives the highest and most adequate quality of care. It's specially licensed to offer some basic but stable medical support as well.
See for yourself how Amy's Eden is the most sought after late life care by scheduling a tour today.
References:
https://www.healthline.com/health/assisted-living-vs-nursing-home#differences
https://health.usnews.com/best-nursing-homes/articles/nursing-home-vs-assisted-living
https://www.consumeraffairs.com/assisted-living/statistics.html
https://www.genworth.com/aging-and-you/finances/cost-of-care.html
https://www.ahcancal.org/Assisted-Living/Facts-and-Figures/Pages/default.aspx
In-Home Caregiver Services in Sacramento: Making Quality Care Accessible When it comes to providing quality care for loved ones who require extra support, many families
Read More »