Elderly Companion Jobs: How to Comfortably Choose The Best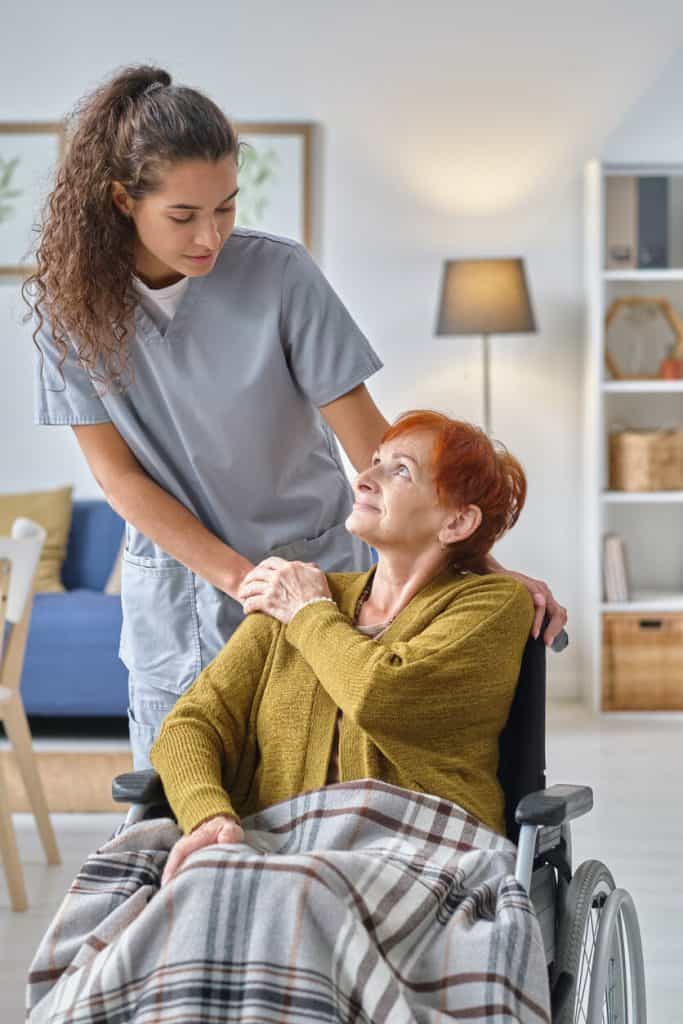 Are you wondering how to get an elderly companion job? Maybe you love spending time with the elderly, or you helped take care of your loved one when they needed it. If you want to continue working with the elderly but earn a living while doing so, then you are on the right track. At
Amy's Eden
, we believe in positively impacting the lives of the elderly! When it comes to caregiving, nothing will give you more job satisfaction than working with someone who appreciates your efforts. You can make a positive difference in someone's world every day.
Companion Care Jobs Can Be Very Fulfilling
If you love working with the elderly, it will be easy to work as an elderly companion. This will not be a new career you are trying for the first time, it will be a continuation of something you already love to do. As people age, they face many new challenges. Even going out to attend social events can become tricky. They might have to review and adjust their living conditions. Sometimes seniors may find it challenging to carry on their daily activities after an injury, surgery or memory loss. Due to these reasons, a senior may end up spending a lot of their time at home, and over time they may feel lonely. This is where you come in, and it doesn't matter whether an older adult has their family living with them or if they have a part-time in-home caregiver coming several times a week. Your role as an elderly companion is to provide attention and camaraderie to the senior under your care. For example, a listening ear, accompany them on their evening walk, or read their favorite book to them. Companionship jobs for the elderly help improve their emotional and physical welfare. This article will elaborate on what you need to understand before taking a companion job for the elderly. You should know the types of available companion jobs and if there is room for career advancement.
Understanding what Companion Care is all About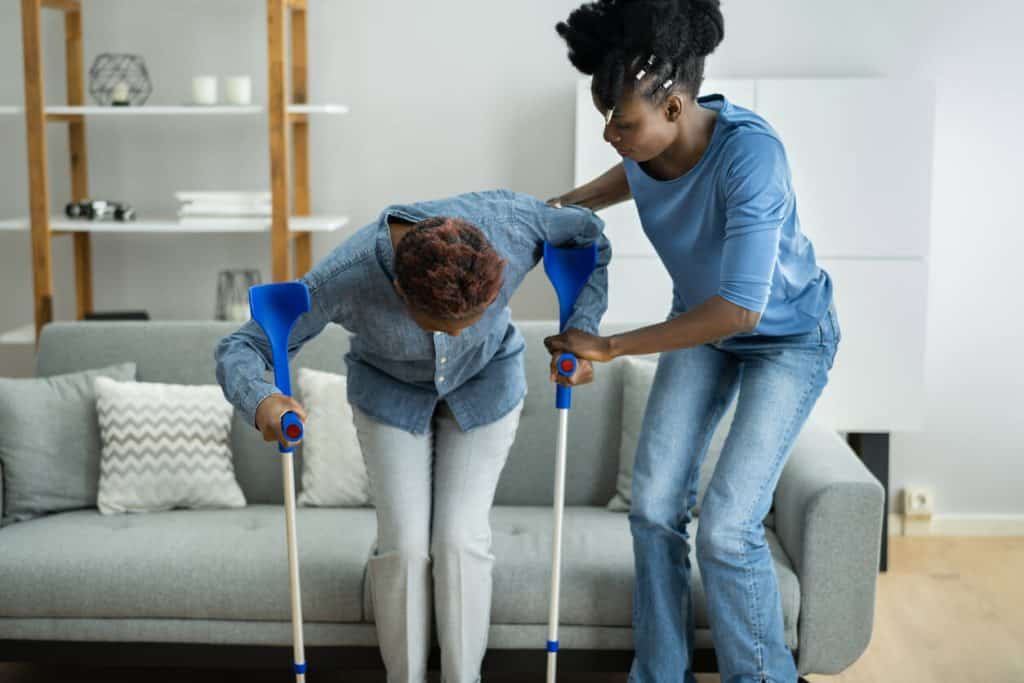 Companionship is a way of ensuring a senior feels comfortable, content, and safe in their homes. Companionship care covers many services that most older adults find challenging. Some of these challenges may deny a senior their freedom. But when you come in as a companionship caregiver, you empower these senior citizens to live comfortably and enjoy their golden years from the comfort of their homes.
Educational Requirements
Becoming an elderly companion does not require additional education. However, you may take other courses to help you better perform your duties. Some of the classes that you can take online to help you work as an elderly companion include, but are not limited to:
Communication
First aid
Nutrition
Safety
Types of Elderly Companion Jobs
Companion Caregiver
As a companion caregiver, you will offer emotional support to the elderly and, in most cases, become a great friend to them. You will realize that in addition to the primary caregiver, some older adults or their families prefer to have a care companion. Your role as a care companion to the elderly will be to
Support the older adult by listening to them
Provide company and friendship
Offer emotional support
Escort the client to their medical appointments
Play games
Accompany the older person in doing grocery shopping.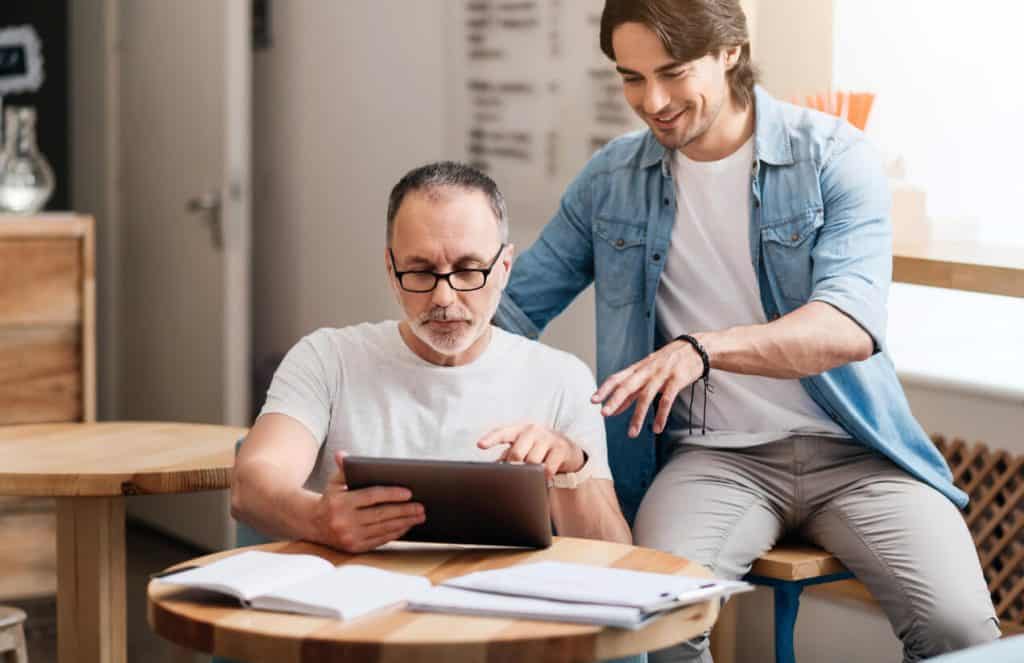 It is important to note that your duties as a companion caregiver revolve around the client's social life and are non-medical. To be ideal for this job opportunity, it would help if you are outgoing, enthusiastic, personable, and willing to be a real friend to your senior. You must get to know your client well, their likes and dislikes. Additionally, it helps if you enjoy the activities they like or are willing to learn new things. It will make your job easier. Some activities you may participate in include taking walks, gardening, playing bingo, cooking, and visiting the park. Sometimes you may help with light housekeeping like meal preparation and communicating with other caregivers and family members. Depending on your client's needs, you can visit them weekly or several times a week.
Senior Caregiver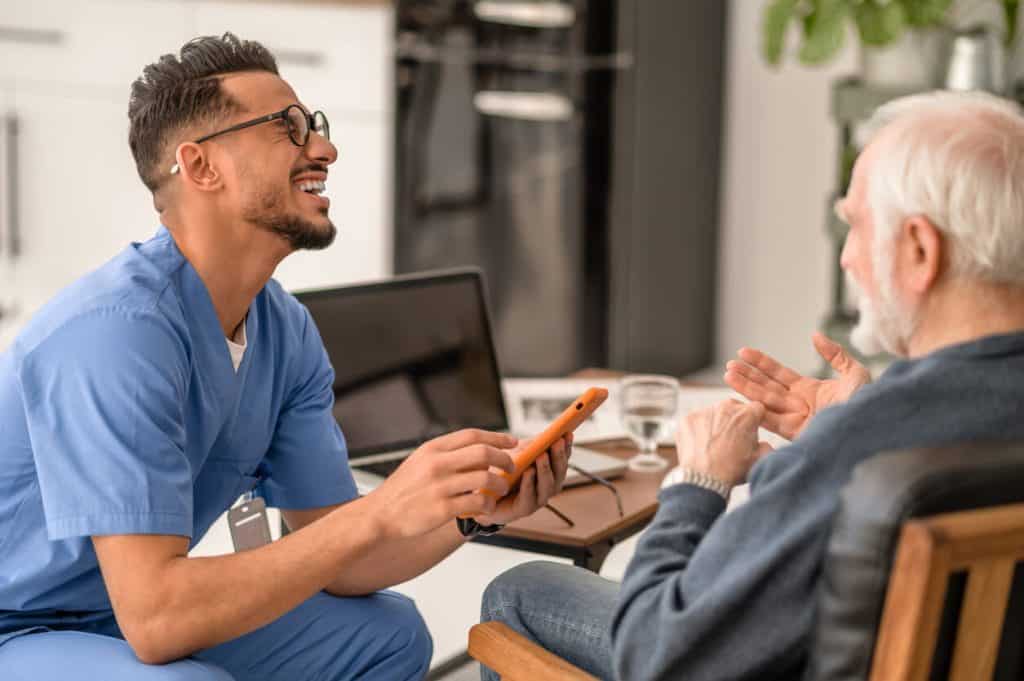 As a senior caregiver, you will assist the older adult with activities of daily living (ADLs). These activities include bathing, dressing, and grooming, among others. Sometimes, a senior citizen may have mobility issues, memory loss, suffer an injury, or have a chronic illness, which makes it a challenge to carry out their ADLs. As a senior caregiver, you will assist the older adult with
Preparing their care plan
Assess their medical needs
Assist with ADLs
Provide companionship
Monitor medications
Meal preparations
Take the older adult to their appointments
Assist with housekeeping duties.
Elderly Sitter
As an elderly sitter, your duties revolve around primary supervision and companionship. You can also assist with light housekeeping and running some errands. However, your tasks do not involve assisting with ADLs or anything medical. In a nutshell, your role as a senior sitter is to provide companionship to the older person when their regular caregiver or family members are unavailable. Also, accompany the seniors on their walks, help prepare snacks, or even bake cookies or cakes, remind the older person to take their medications, and play games with them.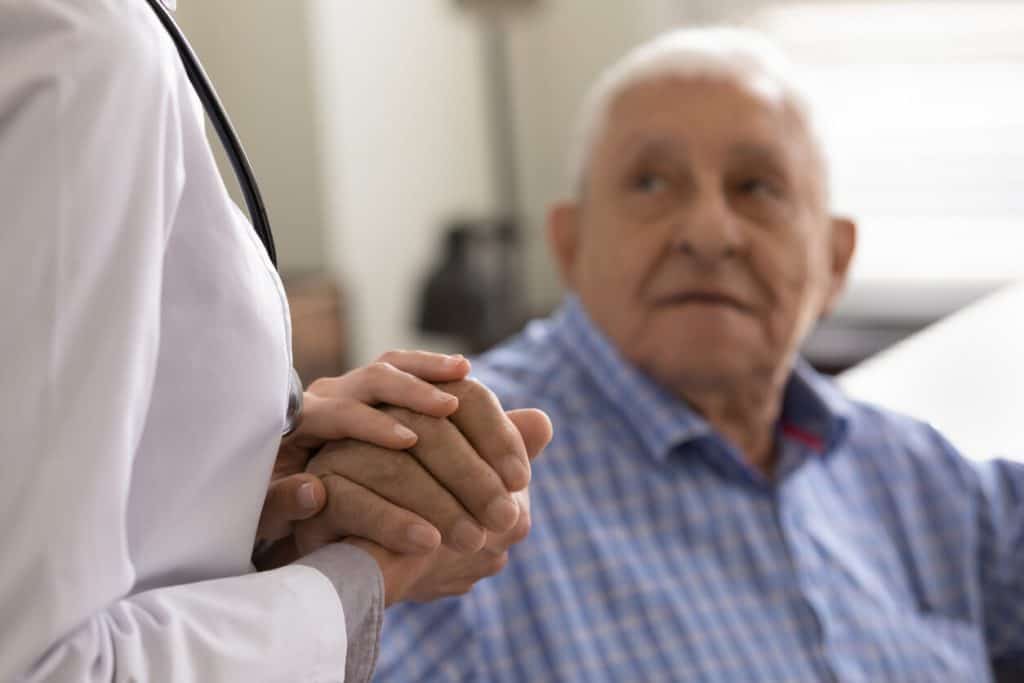 Elderly Care Specialist
Another available companion job you can specialize in is a specialist or consultant. You can take this job if you have the necessary qualifications, as the job requires you to guide and advise seniors as they make life-altering decisions about their twilight years. Imagine a scenario where a retired couple is looking into an available assisted living community and doubts whether selling their home and moving into an assisted living facility is the best move. They want to know what resources are available and their advantages and disadvantages. You can provide the necessary insight and help guide them in their journey.
Role of Elderly Care Specialist
An elderly care specialist is also known as a senior care manager or geriatric consultant. As a senior care consultant, your role will be to assist the elderly in finding the right assisted living home and facilitate and ensure the elderly receive the best care available.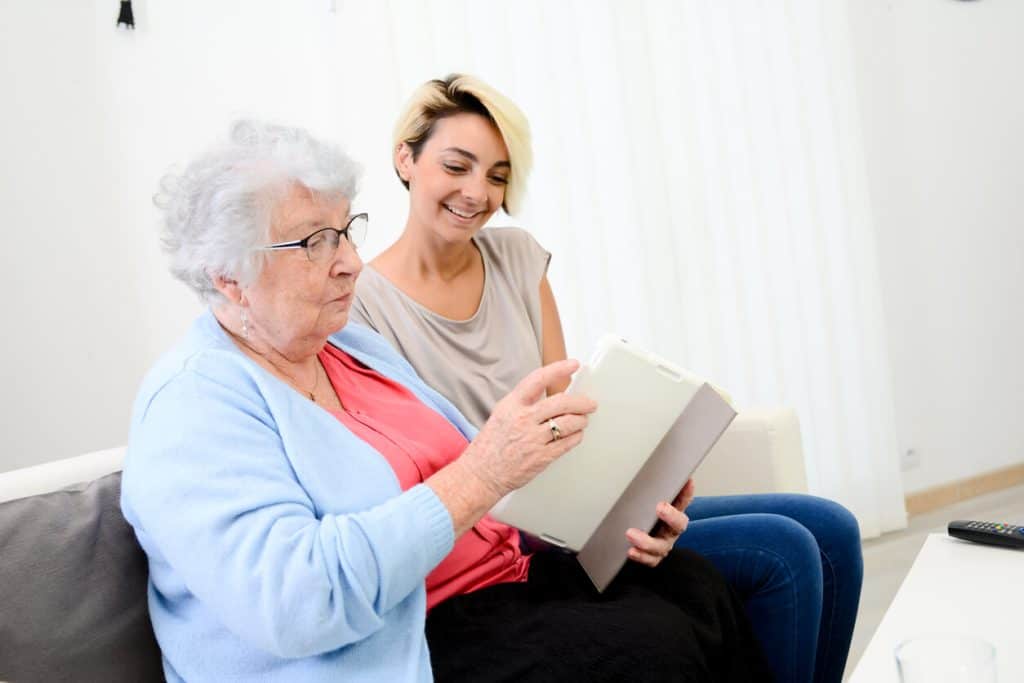 Qualifications For Elderly Care Specialist
To qualify as a senior care consultant, you will need to have a degree or higher education, experience, and be certified in the healthcare system.
Take Action and Apply Today
If you are contemplating starting your career as an elderly companion, you should take action and apply now to secure your future. You can
visit us
for more information on caregiving, and we will be happy to assist you with your quest. At Amy's Eden, we believe in the comfort and safety of the elderly. Starting a companionship career is noble, and you will enjoy seeing the contentment on the faces of the seniors after you touch their lives. Several elderly companionship jobs allow you to advance in your career. If this interests you, do not hesitate to let us know, as we love it when you grow!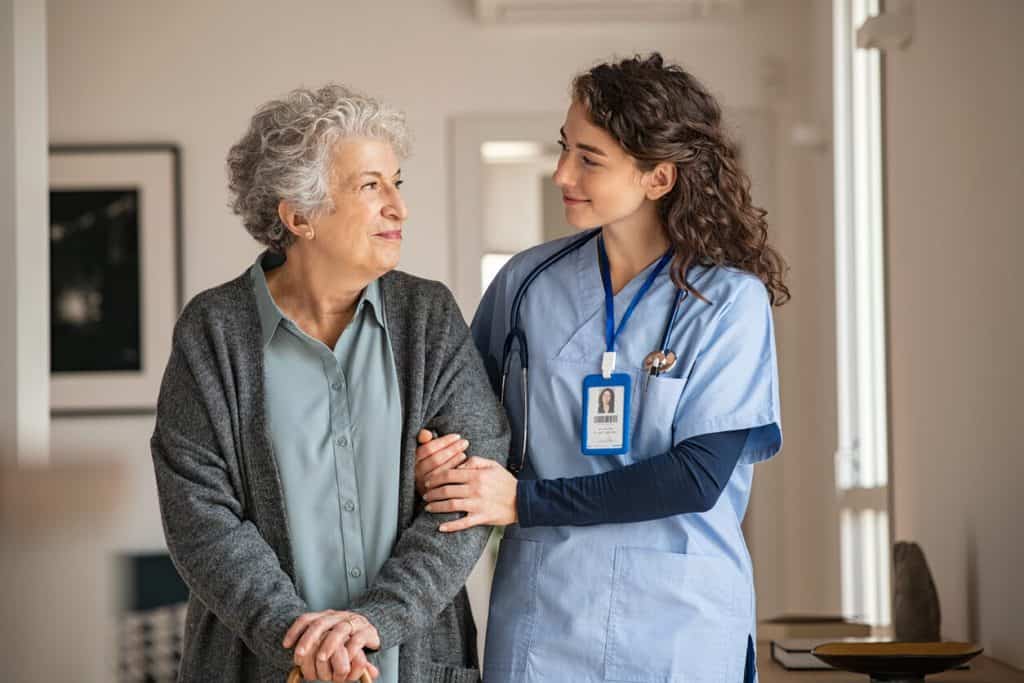 In-Home Caregiving Services Find an in-home caregiver in Reno & Carson City, NV! Amy's Eden caregiver in NV Free care assessment > Amy's Eden Senior
Read More »
Contact Amy's Eden Senior Care