Independent Living vs Assisted Living, Which is the Ideal Fit For My Loved One?
You know how important it is to take care of your beloved parents, or a senior under your care, especially when they are struggling with illness or activities of daily living. Sometimes, your aging parents may be suffering from loneliness when they lose some of their close friends, or when you leave to start raising your young family or pursue your career. What we do at
Amy's Eden
, is create an environment that offers your parents companionship and at the same time ensures they retain their sense of independence.
In our community, your loved one will feel right at home among their peers.
Our homes host two residents at a time and this gives them a homey ambiance. In fact, most of our residents are very comfortable here and can easily make new friends. We have several fun activities that aim at cultivating friendship among the residents.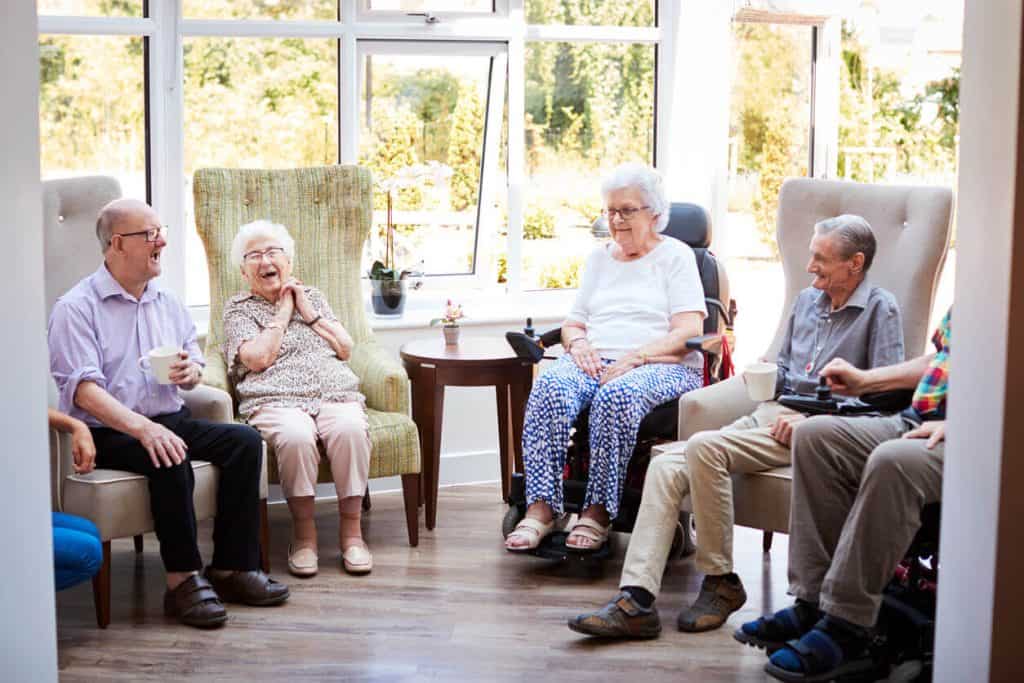 Difference Between Assisted Living And Independent Living Homes in Reno, NV
If you are considering available senior living options in Reno and the surrounding areas, one of the questions that will plague your mind is the difference between assisted living and independent living. Sometimes, you may find yourself in uncharted territory taking care of your elderly loved one. Your loved one may be in good health one day, and the next they are unable to take care of themselves due to a devastating accident or memory loss. This will toss you into the world of senior care, unprepared. The senior care world has its languages and rules that you will have to learn quickly. Whether your aging parent is in good health or not, you need to understand the difference between independent living and assisted living as their home care options. These elderly home care options offer your elderly parents a sense of safety, security, and independence while easing your stress as their primary caregiver. You will rest easy knowing that your loved one is comfortable at an elderly home. You should consider independent living if your loved one does not necessarily require a lot of help with Activities of Daily Living or ADLs. At an independent living home, your loved one will benefit from social interactions with other seniors. Assisted living on the other hand focuses on older adults who require support with ADL and retain as much of their independence as possible. The other differences between assisted living and independent living include:
The Cost Of Assisted And Independent Living
At Amy's Eden, we have built our assisted living facility following a rental design model. We ensure that each house hosts two residents at a time. When your elderly loved one comes to live with us, their fees will include:
Housekeeping,
Maintenance,
Meals ( three meals per day),
Security,
Nursing care,
Round-the-clock care.
At our homes, we ensure that your parents receive several hours of personalized care depending on their requirements. Our able staff will offer assistance with ADLs like:
Bathing
Grooming,
Dressing,
Medical administration,
Toileting.
The cost of independent living is quite different from that of assisted living as what you will pay will be an entrance fee when your loved one moves into the facility. In most cases, the facility can reimburse up to 90% of the entrance fee when your loved one leaves the facility. You will have to pay an additional monthly fee to cover maintenance, security, housekeeping, programming, and some meals.
Does Medicaid or Medicare Cover Independent Living or Assisted Living Communities?
Some assisted living communities accept Medicaid, although most communities will charge you out-of-pocket monthly fees. Medicare, on the other hand, does not cover independent or assisted living charges. What Medicare covers are the cost of outpatient therapy, or durable medical equipment.
Supportive and Medical care
Independent living is an ideal option for your elderly parents or seniors who do not feel comfortable living alone. You will have peace of mind when your loved one moves into an independent living home if they have a medical condition that does not affect their activities of daily life. Knowing that your loved one is in a facility that will help them cope with their medical condition and thrive will take a lot off your shoulders. An independent living facility offers your loved one a maintenance-free lifestyle that does not include round-the-clock care from trained nurses and caregivers.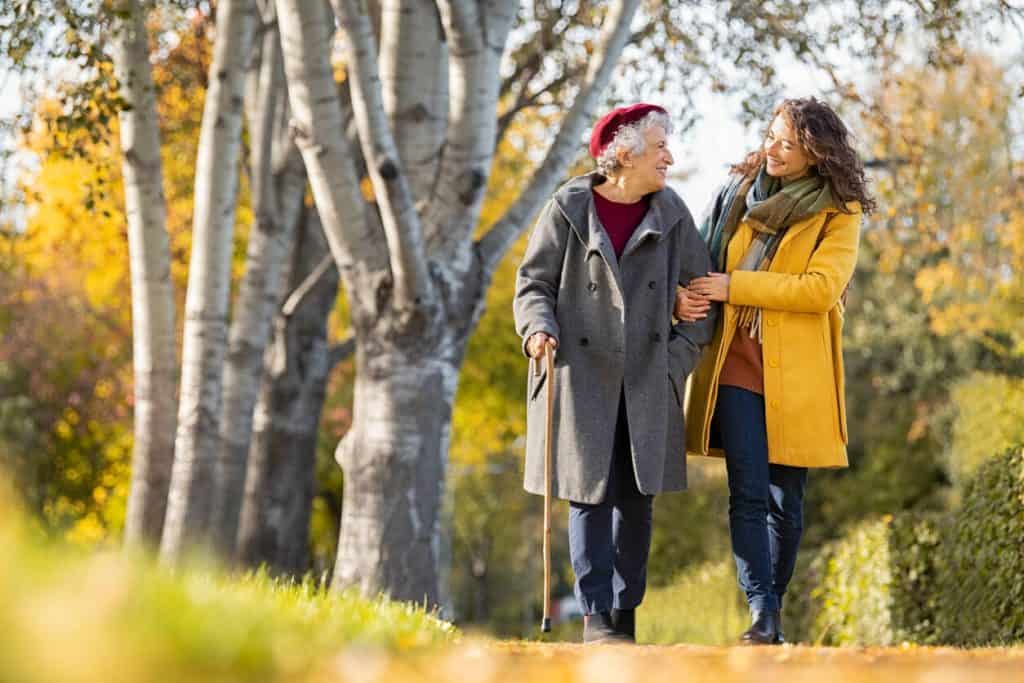 Most independent living facilities don't offer supportive or medical assistance to seniors who do not require these services. However, at Amy's Eden in Reno, NV our residents have access to full supportive services as we have 24/7 support staff on site. At an independent living facility, your loved one will benefit from the social interactions that it offers. You should consider this option if you realize that your loved one is lonely and requires meaningful social interactions. Although most seniors have their units, they will benefit from a common dining room, libraries, taking part in interactive games, and computer rooms among others. Most assisted living facilities, on the other hand, do not offer intensive care for seniors with severe physical or mental illnesses. When your loved one moves into our assisted living facility, our staff will assist with ADL where necessary. You will realize that assisted living facilities are an ideal home solution for most seniors who are unable to live alone although they do not necessarily require intensive and supportive care.
At
Amy's Eden
, our staff is always on call and will assist your loved one and ensure that they are safe and comfortable.
You do not have to worry if your loved one requires extra care as our staff will help them keep their medical appointments. We offer the following healthcare support:
In-home care.
Geriatric care.
Palliative care.
Hospice care.
In assisted living, most seniors require some assistance in one way or another. This assistance can come in as simple check-ins from our staff to extensive assistance with ADLs. You can choose an assisted living facility if your loved one has a progressive illness like cancer, dementia, or Parkinson's disease. Your senior may require extensive care down the line as their medical condition deteriorates and they may need to transition from an assisted living home to a nursing home. At Amy's Eden, we offer different levels of care depending on your loved one's health condition, and by doing this, we ensure that your elderly parent receives the best care and has a quality life.
Family Involvement
An independent living facility usually encourages family members to take a front seat in the community, but your loved one has the final say in this. When your loved one becomes a resident at an independent living facility, you will be welcome to visit them as often as you can. You are also encouraged to enjoy the amenities like their swimming pool, and gym among others.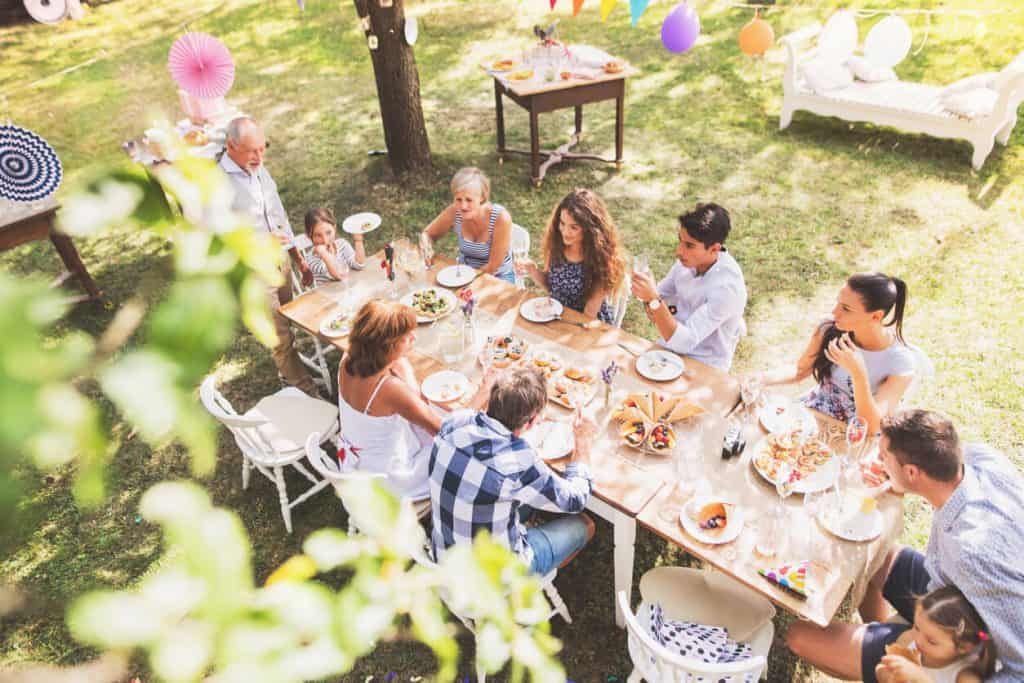 When it comes to assisted living, you and other family members will take an active role in your loved ones' life. If your loved one requires a personalized care plan, especially for residents with conditions like dementia. At Amy's Eden assisted living facility, our staff will keep you updated on your parents' progress.
Programming and Amenities
Both assisted and independent living facilities offer various programming and amenities activities to their residents. These amenities include and are not limited to:
24/7 staff
Private apartments
Social opportunities
Dining options
Transport services to medical appointments and other scheduled outings.
When your loved one moves into an independent living community, you do not have to worry about their dinner as it will be included in the monthly fee. Most facilities offer take-out, casual dinners, and even fine dining. One thing to note is that your elderly parents will enjoy a home-cooked dinner at an independent living community, and this meal will take into consideration their diet. Sometimes, your loved one can enjoy cooking their meals and our staff will assist them if necessary. Meal preparation and cooking can take a lot from your aging parents, but when they have the support and assistance of our staff, it will be less tedious and they will appreciate the help. At an assisted living home, your loved one will enjoy home-cooked meals. Residents are encouraged to have their meals in the dining room as a way of promoting social interactions between the residents. Most seniors will not benefit from luxury amenities like yoga, or a swimming pool at an assisted living home, but these amenities are readily available in independent living communities. Both assisted and independent living communities offer a robust outlet for learning and nurturing residents' talents and hobbies. Additionally, if your aging parent has a mental condition, our staff will offer more time in memory programs and this will go a long way in helping them with their condition. In a nutshell, this table shows a breakdown of the similarities and differences between assisted and independent living.
Assisted Living
Independent Living
Cost
Rental-based

ADL support
Medical support

Round-the-clock staff
Assistance with ADL

You arrange it if necessary.
Family Involvement
You play an active role, especially if your loved one has a medical condition.
You should visit as often as you can and spend quality time with your loved one.
Amenities and Services
Common areas like the dining room, where all meals are inclusive, and it is moderately sized.
Common areas, libraries, computer rooms, and business centers.
Programming
Extensive events geared at improving residents' quality of life.
Residents participate in activities they are interested in.
Socializing at Both Independent and Assisted Living Homes
Life in both assisted and independent living homes will offer opportunities to socialize with the other senior adults residing in them. Your loved ones will participate in activities that will allow them to participate in exciting adventures, nurture their talents, and give them an opportunity to make new friends.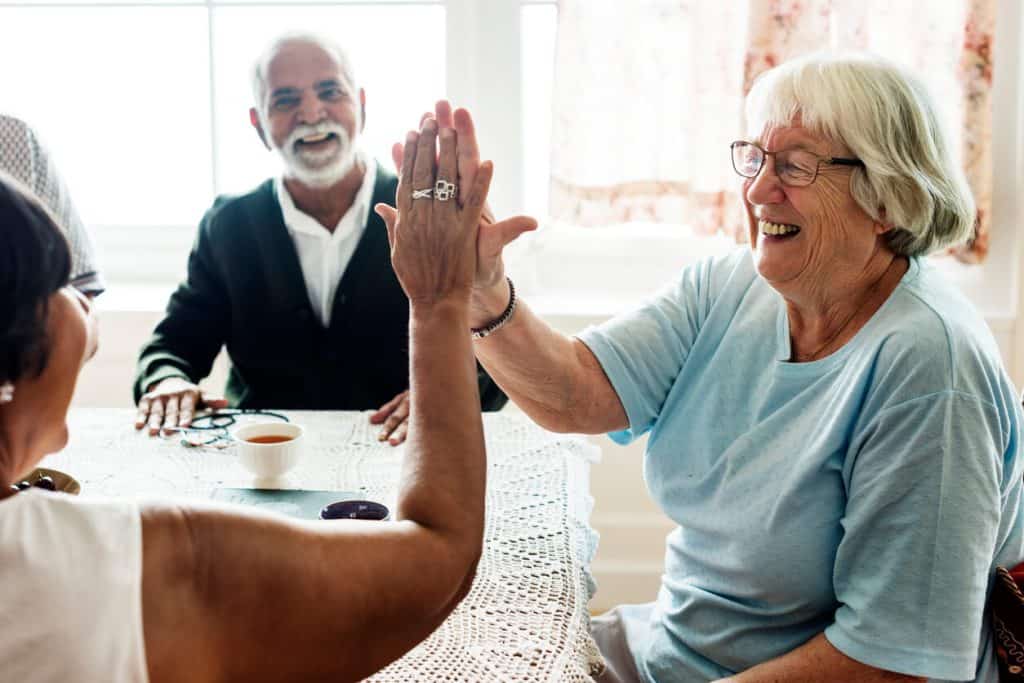 At Amy's Eden, our staff creates monthly events in which residents take part. Our events combination team will organize local trips and other events that aim at encouraging residents to socialize and rediscover themselves. At Amy's Eden, our
assisted living homes
are a bit smaller as they host two residents at a time. Our residents share community spaces like dining rooms and libraries which are all in one building. We still have walking paths, where your loved one can take a walk and enjoy the outdoors. Having everything in one building makes it convenient for our residents to move from one place to another with ease.
Contact An Elderly Living Community Near You
If you are willing and ready to explore the available senior living options in Reno or Carson, Nevada, do not hesitate to contact us at
(775) 884-3336
and our able and friendly staff will assist you accordingly. At
Amy's Eden,
we pride ourselves on the ability to provide comfort to all seniors who choose to join our community.
In-Home Caregiver Services in Sacramento: Making Quality Care Accessible When it comes to providing quality care for loved ones who require extra support, many families
Read More »
Contact Amy's Eden Senior Care