What Is Memory Care Assisted Living? Helping Caregivers Choose a Vibrant Home Wisely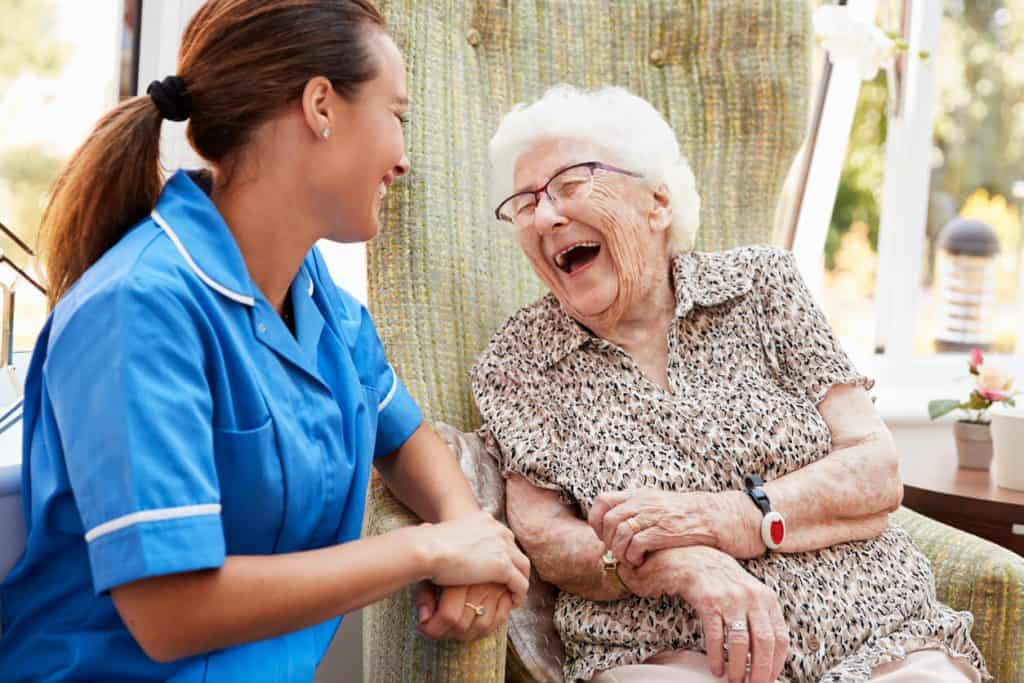 Memory care is synonymous with dementia or Alzheimer's. Whenever one hears the word, the following train of thought is an image of an older adult having trouble remembering their grandchildren's names and some vital personal information. That same word is now associated with a welcoming and safe community where people with progressive memory loss thrive and receive the best care. It's well known that dementia and Alzheimer's cases have been rising worldwide. In the US,
about 33 cases of Alzheimer's are recorded for every 100,000 Americans
, making it a public health crisis. It's also the
seventh leading cause of death
around the world. In response to this concern, memory care and assisted living organizations are expanding to promote accessible care. As dementia spreads far and wide,
Amy's Eden
commits to sharing valuable materials to help everyone across the globe learn about dementia and make care more accessible through family caregivers. From this article, you'll know what memory care assisted living is, its benefits, and signs your senior mom or dad needs it.
What Is Memory Care in Assisted Living?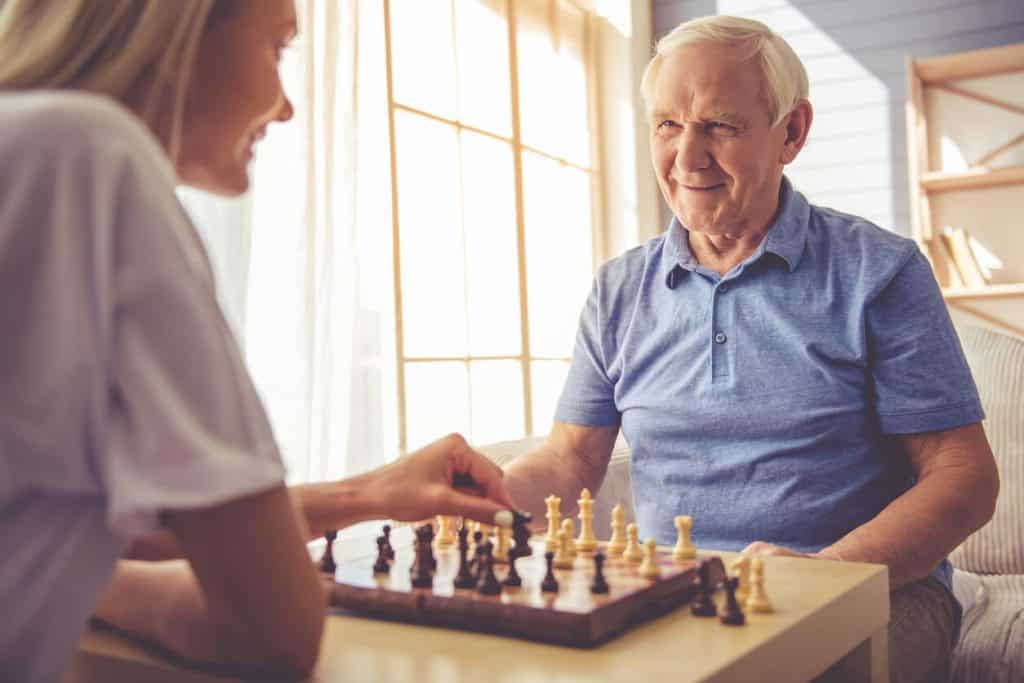 Memory care is a senior residential option that provides long-term care for people with progressive cognitive diseases.
They live in a secure and safe environment within a memory care unit or community and receive specialized care from dementia-certified caregivers. They also get access to supportive services, community amenities, and care to live independently and stay active. Senior housing companies used to only offer either assisted living or memory care living selection. With the expansion of the continuum of care service, many organizations nowadays offer both assisted and memory care services, with each living option separated by a wing or a building. This new structure makes the transition more manageable and less stressful for seniors with Alzheimer's and dementia. When a loved one has mild or moderate dementia symptoms, they are moved into assisted living. Once the symptoms become severe and the need for 24-hour supervision and monitoring arises, residents are transferred to the memory care unit of the same community, where the care team is more equipped to meet higher care demands. This segment of senior healthcare is evolving to meet the ongoing and changing needs of the older population living with dementia. As each person experiences dementia symptoms differently from others, assisted living memory care facilities strive to provide more personal and patient-centered care.
What Makes Memory Care Different?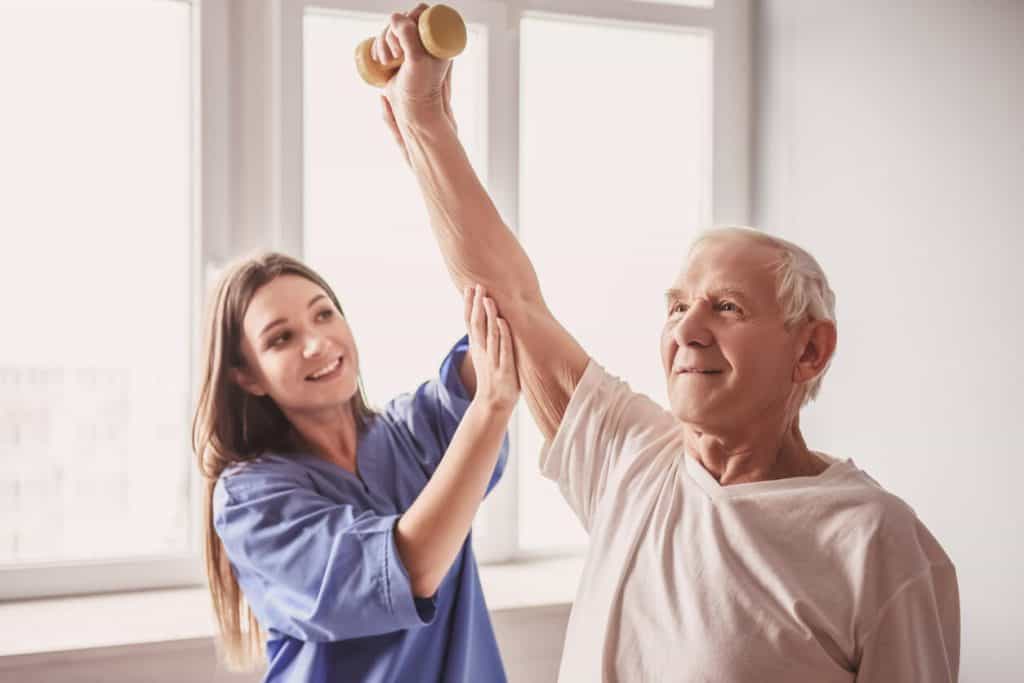 Several things make memory care different from other living options.
From community amenities, features, and care staff, memory care services are more inclusive and increasingly tailored to residents.
1. Enhanced security features Memory assisted living facilities have strict security features with coded doors, surveillance cameras surrounding the community, keypads on various entry and exit points, and emergency systems. These measures are purposely designed to reduce wandering and keep residents safe. 2. Tracking technology Since wandering is a prominent symptom of moderate to severe cases of dementia, communities use emergency bracelets and pendants built with GPS systems to track residents' locations throughout the day. 3. Approach to care Memory care's approach to care is more personal and person-centered. Since memory care has high staff-to-patient ratio than typical assisted living, caregivers can provide adequate care and attention to each memory care resident. 4. Access to care Facilities provide 24-hour care and supervision to memory care residents. The care team works on shifts to ensure that someone is available every hour of the day to monitor, care for, and supervise residents and guarantee their safety. 5. Activities that support an active lifestyle Activities for people with dementia are selected in proportion to their overall capability to perform tasks. For some residents with mobility concerns, board and card games are the best choices to boost cognitive function. For physically capable residents, activities such as gardening, swimming, and dancing can support an active lifestyle. 6. Floor plans for easy navigation Memory care units have easy-to-navigate floor plans, with the door usually opening up to a small dining table, mini living room, or kitchenette. It's important that residents can independently navigate in their private spaces safely. 7. No cooking appliances Memory care units are free of cooking appliances to prevent fire accidents and injuries, although a kitchenette with an oven or refrigerator may be available.
Difference Between Assisted Living and Memory Care
Before, people could distinctly differentiate assisted living from memory care living. Nowadays, most newly built living communities also offer memory care services. Some people may need help distinguishing between the two as they now associate assisted with memory care.
Although both living options offer many similar services, memory care is a notch higher when it comes to safety features, specialized care, and other services.
Here's a table that succinctly describes the five major differences between assisted living vs. memory care options.
| Differences | Assisted Living | Memory Care |
| --- | --- | --- |
| Care team's profile | The assisted living care team consists of personal care and aide assistants, medical attendants, and certified nurse assistants who provide day-to-day care and support to residents. Someone who has completed caregiving training for at least 8 hours to a couple of months and is certified can be employed in assisted living. | On top of basic caregiving training, dementia caregivers complete a specialized dementia care course that includes strategies to handle challenging behaviors and other complicated symptoms of residents. They also receive ongoing education to equip them with the most up-to-date care information and techniques for managing dementia. |
| Social programs | Assisted living residents have wider options for social activities, including out-of-city tours, visiting new restaurants, watching a live opera performance, etc. | Memory care residents can't be overstimulated by crowded places and constant noise or movement. The activities are selected to what they're capable of doing without increasing their agitation or confusion. These options are better done on-site, such as watching movies, learning to dance, etc. |
| Care and support | Residents receive general care and support as their care needs are mostly at a similar level, such as medication management, help with housekeeping, and transportation service. | Caregivers provide tailored care depending on what stage of cognitive decline a resident is in and the structure of their needs. As some residents can be at Stage 4 dementia while others at Stage 7 with severe symptoms, care is customized based on what residents experience and manifesting symptoms. |
| Security features | Residents are mostly independent and capable of assessing what's safe or not. There are cameras and security systems installed for 24-hour monitoring. | Security is enhanced in memory care as residents often wander and experience sundowning. Some also get very confused and aggressive and have anger outbursts. Features include a tracking bracelet, necklace, or belt with GPS, keypad entry and exit doors with alarms, safety bands with motion sensors for in-room monitoring, a comprehensive fire safety plan, and more. |
| Room and building design layouts | An assisted living has a similar layout to a typical home with some floor plans featuring a kitchen that allows residents to prepare their own meals. Assisted communities also enable residents to completely personalize their space by adding furniture. | Memory care residents require closer monitoring, so floor plans are less individualized. The suite layout is simple and almost the same for everyone. There's also less furniture inside the room to allow full mobility and safety and reduce the risk of accidents due to blocked walkways. |
Who Benefits From Memory Care?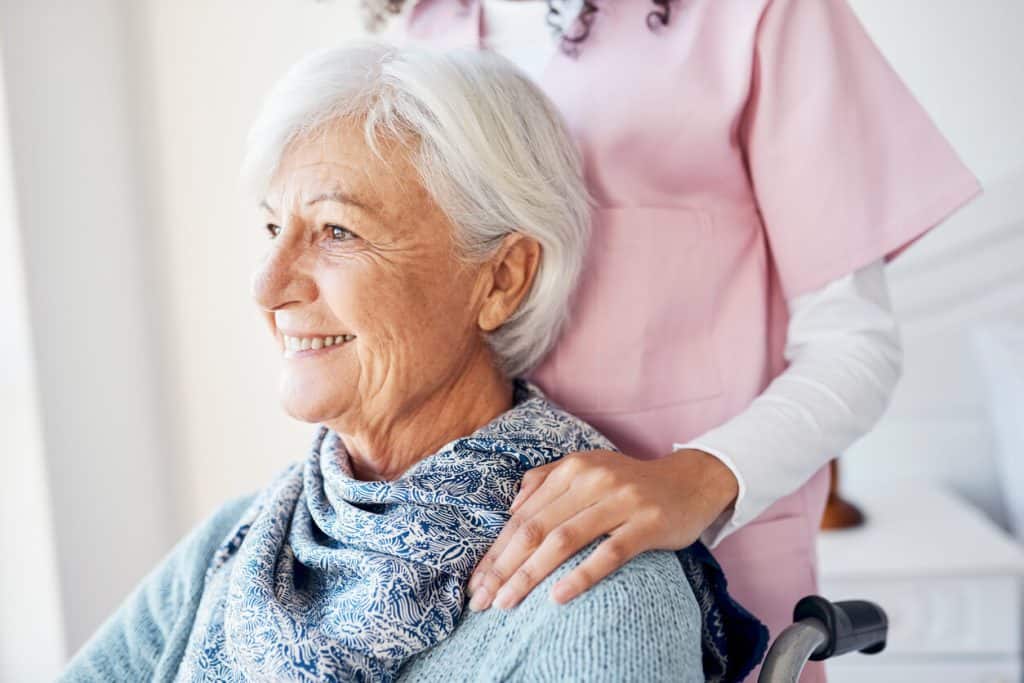 Anyone diagnosed with Alzheimer's or dementia, either mild, moderate, or severe, can benefit from memory care.
● A person over the age of 65 According to the
Alzheimer's Association
, roughly 6.5 million Americans, or 1 in every 9 people aged 65 and older, are living with Alzheimer's. Cognitive diseases are common in older people due to aging, and other co-existing health conditions, such as high blood pressure, cardiovascular diseases, and diabetes. ● A person under the age of 65 Though not very prevalent as of this time, healthcare experts consider early onset dementia a future health crisis because of the rising number of cases in recent years.
Recent data
revealed that almost half a million, or between 220,000 and 640,000 younger Americans, have early-onset dementia. The risk for early-onset dementia varies depending on the type. Experts believe genetics play a huge part in a familial type of Alzheimer's caused by a genetic mutation occurring only within families. For others, early changes in some brain regions, such as the frontal lobes and visual cortex, can increase the risk of atypical Alzheimer's disease type, causing early symptoms to emerge. ● People with conditions that have dementia-like symptoms Other health conditions affecting the brain can cause dementia-like symptoms. These include thyroid disease, Lyme disease, and diabetes, which cause brain fog, confusion, memory loss, depression, and loss of focus. There's also what's called a functional cognitive disorder, a less-known condition that affects memory and thinking patterns and disrupts how the brain works, leading to dementia-like symptoms. People with these above mentioned conditions have a significantly higher risk of dementia and Alzheimer's. They may require memory care once symptoms are more pronounced.
What Are the Services Provided in Memory Care?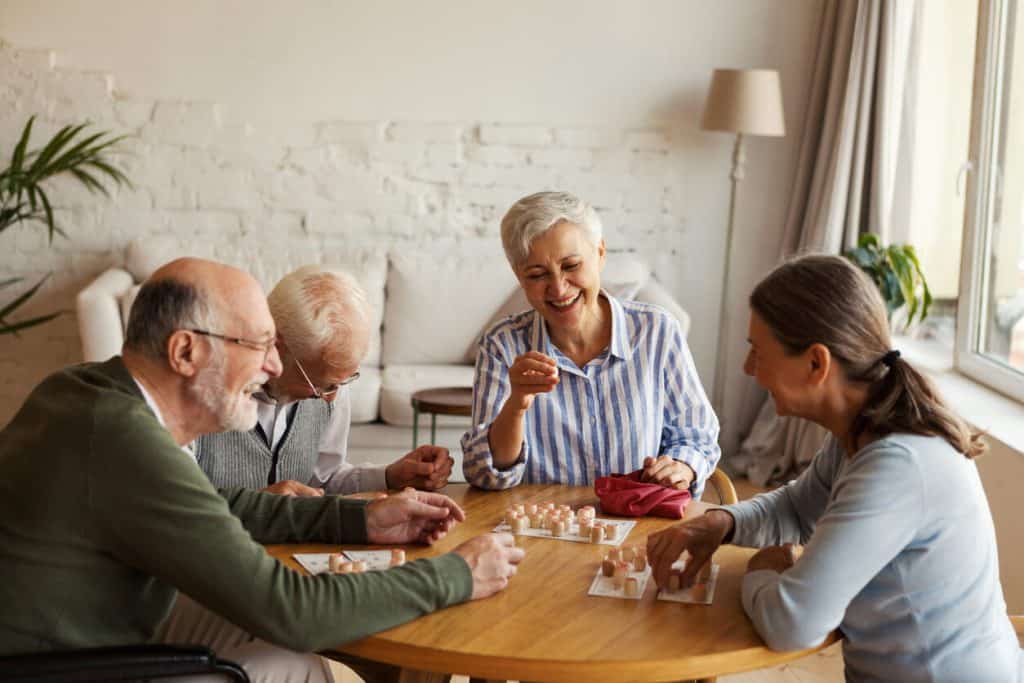 Assisted living for memory care offers a broader range of care services than your typical assisted living.
Here are things you can expect from memory care: ● Accommodations Memory care offers shared and private suites customized according to the privacy needs of each resident. ● Chef-prepared meals Communities have an on-site restaurant or cafe that serves residents fresh, nutritious, and gourmet dishes with an appetizing menu. ● Recreational and social events Many communities have a proprietary program that includes a full calendar of events to support the active and independent lifestyle of people living with memory impairment. ● Housekeeping services Staff is available to change linens, do laundry, and maintain the cleanliness of each apartment or suite. ● Personalized care and service Whether the resident requires personal care, companionship, support with activities of daily living, therapeutic recreational programming, medication monitoring, or transportation service to hospitals, the staff is always available to help. ● Security and safety Security and safety are a top priority in memory care for enhanced care monitoring and supervision. ● Thoroughly screened caregivers The care team is certified and has received specialized training to manage dementia symptoms at any level. ● Family support Communities provide access to various resources to continue educating families about different financing options and legal help. Many also have exclusive support groups, so it's easy for families to contact them. Like assisted living, choosing the appropriate memory care community for a loved one is key to living a better quality of life. Relocation is difficult for a senior with memory impairment, so have a good number of choices by researching at least three assisted living facilities with memory care. Here are some questions to ask yourself when choosing the right community. ● What kind of care services does my senior mom or dad need? Does the community able to provide these? ● Are caregivers certified? Have they received appropriate training? Does it have the proper staff-to-resident ratio? Can they connect with residents? ● What is the monthly fee, and what does it include? ● How secure is the community? ● What engaging programs are available for residents? ● Does the staff communicate with families? ● What's the policy for emergency cases? These are just a few questions that cover the fundamental facts to determine the appropriate community. One most important thing you shouldn't miss is taking a tour to see for yourself what the atmosphere is like in the community.
Signs a Loved One Needs Memory Care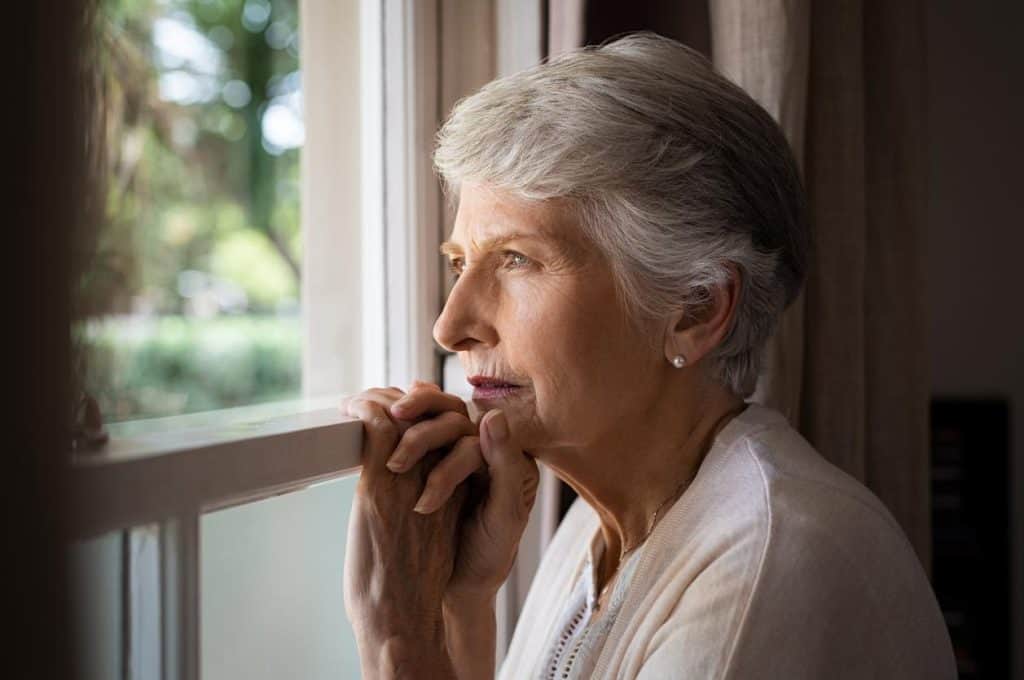 Some adult children delay the decision to move a senior parent to memory care because they're not well aware of when is the right time to do so.
This results in higher stress levels for themselves and their senior parent, and in some cases, faster progression of the disease as their loved one is unable to receive care on time.
Here are signs that tell you it's the right time for memory care. 1. Changes in behavior They've become easily irritated, agitated, and confused and have overlooked their hygiene. 2. Poor and unsafe living environment If they live independently, you find a dirty house and kitchen every time you visit their home. The trash and laundry have piled up. The food in the fridge is spoiled. Dirty dishes and plates are soaked in the sink. 3. Overdue bills They have forgotten to pay their electricity, water, insurance, internet, credit card debts, and other bills. 4. Frequent memory loss They often forget where they have placed their car keys, kitchen condiments, medications, and other things. 5. Weight loss and looking malnourished They have lost weight over several months. Changes in eating habits are sometimes associated with dementia. 6. Social withdrawal They reject social invitations from friends and families and prefer to be alone most time. 7. Wandering Disorientation and walking on unfamiliar roads can be dangerous, making memory care the ideal option.
Other Frequently Asked Questions About Memory Care
How Much Does Memory Care Cost?
The cost of memory care varies depending on location, amenities, services, and the level of care provided. The average monthly rent in a memory care facility is around
$6,935
. Memory care is more expensive than assisted living. If your loved one requires long-term care, talk with a senior care advisor to know what available options or assets you can use to pay for your loved one's care.
How to Know if Memory Care Is the Right Option for a Loved One?
Common signs of declining health and hygiene can hint that a loved one needs memory care.
In the case of family caregivers, you can tell that memory care is the right choice if you can't keep up with the care demands and the caring responsibility starts to take a toll on your overall health.
When you feel higher levels of stress, anxiety, or caregiver burnout, considering memory care can lessen the burden on your health.
What's a Typical Day Like in a Memory Care Community?
Memory care residents have the autonomy and independence to plan their own day and schedule.
After residents wake up in the morning, they gather for breakfast in the dining venue to enjoy a delightful hot coffee or tea, warm baked goods, or omelets. After breakfast, they are free to join several social on-site events, such as technology or exercise classes, or walk around the community and enjoy the scenery until lunchtime. After a sumptuous lunch, residents can play games with their neighbors, enjoy an afternoon refreshment in the garden, or participate in a recent event discussion. Once evening comes, the kitchen staff serves another delicious gourmet meal at the dining table. Residents can watch a movie, read a book, or return to their suites to enjoy a quiet night.
Enjoying the Benefits of Flexible Care at Amy's Eden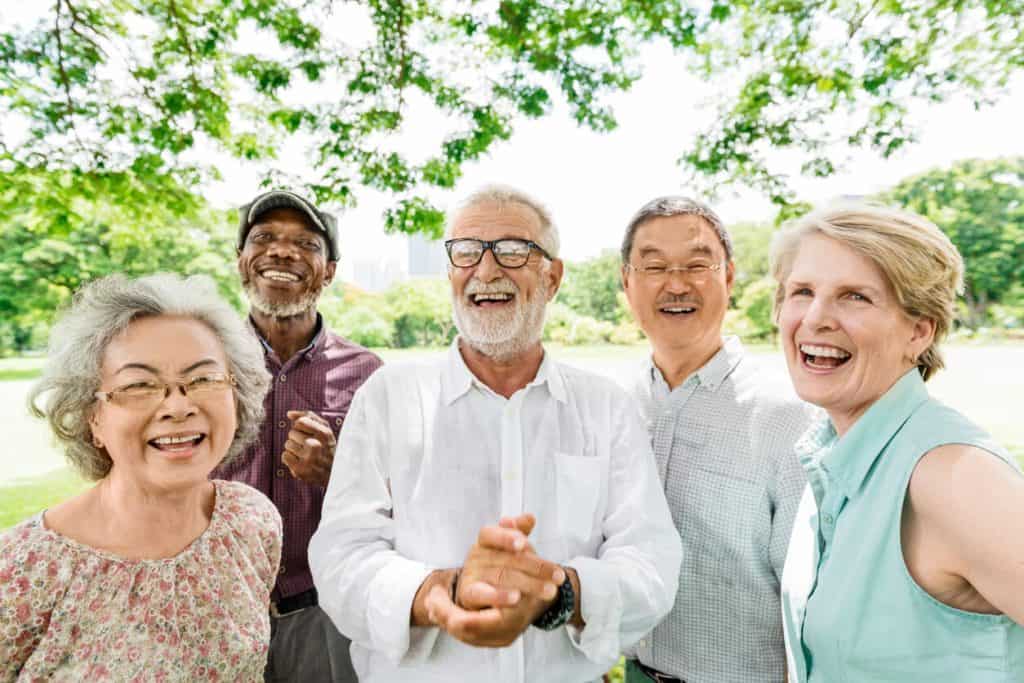 Choosing an assisted living with memory care is one thing, but finding one that offers flexible care is another.
Some facilities allow your loved one to remain in the facility only while the symptoms are moderate and would require you to find a different community when dementia progresses to the late stage. Amy's Eden is your choice of memory care assisted living home for flexible care throughout the advanced stages of dementia. Our highly trained care team will be with you providing unceasing care and support. With homes that only accept up to two residents, you can rest assured that your loved one is taken care of the same way you take care of them. Each senior is an individual with specific needs we can meet. Interested to know more about Amy's Eden? We provide a safe haven for older adults who want to feel like they're part of a close family and not just a resident of a bigger institution.
Schedule a tour
of one of our homes.
In-Home Caregiving Services Find an in-home caregiver in Reno & Carson City, NV! Amy's Eden caregiver in NV Free care assessment > Amy's Eden Senior
Read More »
Contact Amy's Eden Senior Care