Assisted Living vs Nursing Home: How to Choose the Best Fit for Mom
In order to understand the differences between an assisted living home and a nursing home, let's take a look at the similarities first. Both types of senior care are designed to keep their residents physically safe. Both offer medication management. Both offer nutritious meals. Both have grab bars, handrails, security, and staff. Both have laundry and personal care assistance too.
So, what are the differences?
Although assisted living and nursing homes appear to share some fundamental essentials, the
quality
of each of these can be vastly different. The amount of assistance differs because assisted living is designed to provide only what your loved one wants and needs for independence. A nursing home, on the other hand, is designed for individuals whose long-term needs are so complex that a level of independence is no longer possible. There is another difference too, an essential difference that needs to be addressed:
senior emotional health
.
According to the Pan American Health Organization, at least 25% of our senior citizens suffer from some disorder like depression, anxiety, or dementia.
Out of these, depression is the most common, but according to research, our loved ones do better when they have a good social network and relationships that alleviate loneliness.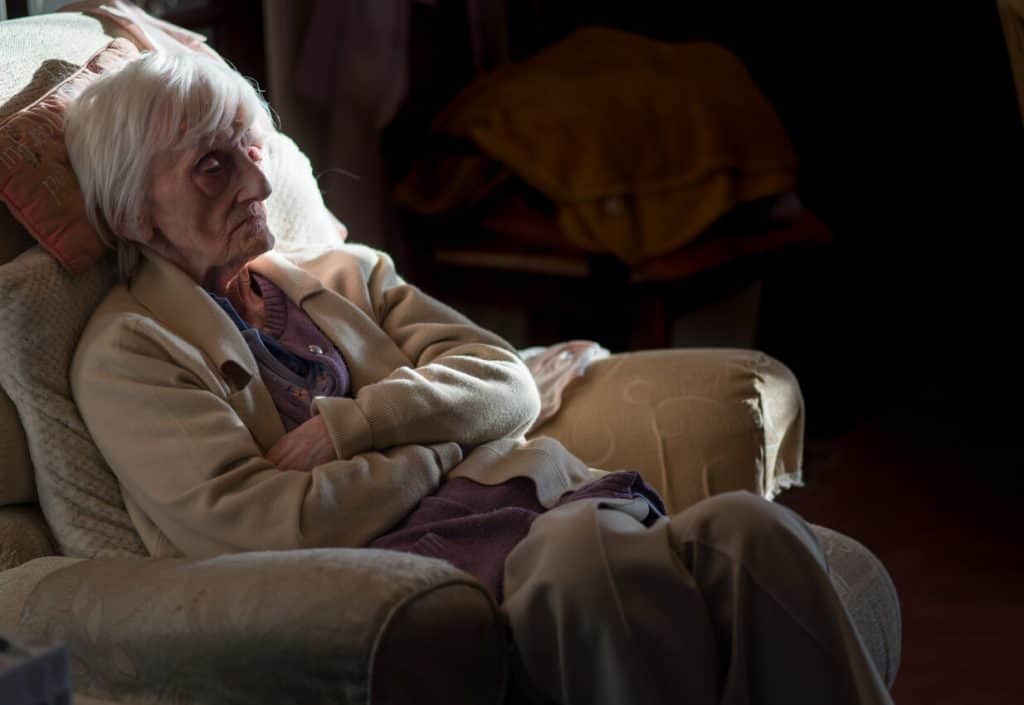 It's possible for your family member to feel lonely in a crowd of people because loneliness isn't just about being surrounded by other people, loneliness has to do with emotional connections too
. Another major difference between a nursing home environment and a small assisted living home has to do with
quality connections
.
Amy's Eden strives to match caregivers with their residents so that your loved one's emotional needs can be met.
It's easier for seniors to connect on a more meaningful level in a calm, home-like environment. One-on-one engagement means that your loved one can count on having the attention they need rather than being lost in a crowd.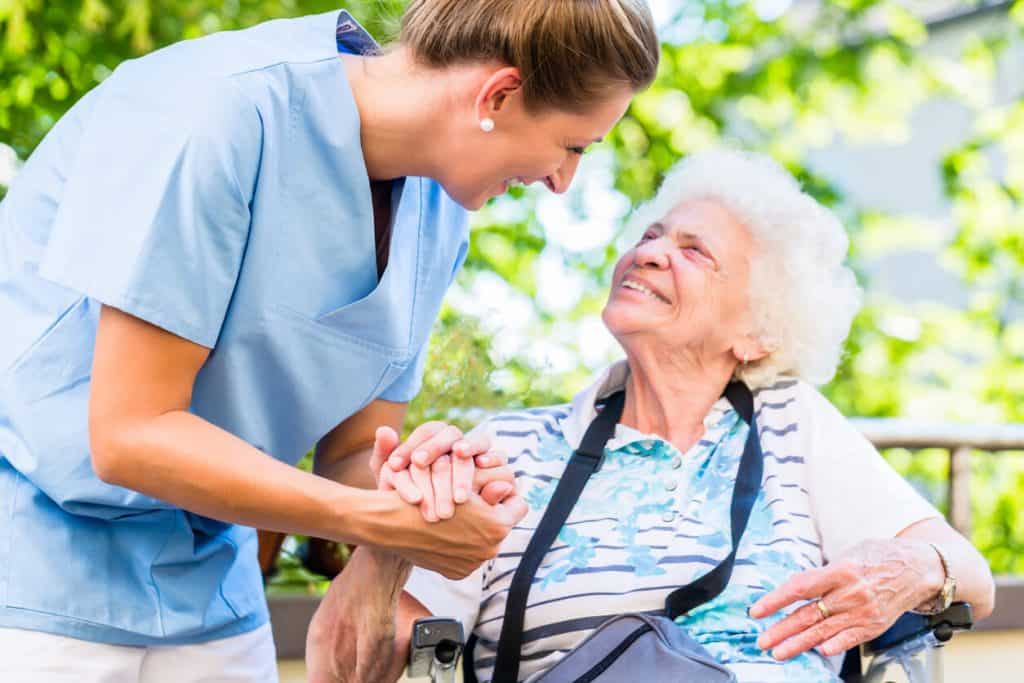 The right assisted living home will provide your loved one with the help they need on a regular basis in order for them to remain as independent as possible.
As a matter of fact, having a caregiver will give your family member a sense of independence they wouldn't have had otherwise because they won't constantly have to call and wait on friends and family to come help with daily activities. Assisted living can provide the perfect ratio of privacy and continued independence by supporting seniors with Assisted Daily Living (ADL). If your loved one needs assistance with meals, personal care, mobility, or transportation, then they might be a good candidate for assisted living. This list gives a few examples of ADL skills that can be provided to your family member:
dressing
grooming
personal hygiene
meal preparation
laundry
medicine management
appointment management
housekeeping
Another advantage that
Amy's Eden Assisted Living Homes
has over a nursing home is the type and variety of
activities
they provide for their residents. They offer your loved one the unique opportunity to get out into the community through a wide variety of recreational activities. These are just a few examples:
an outing to a nearby swim center
eating out at a neighborhood restaurant
shopping
going for a walk at the park or a local walking trail
attending community events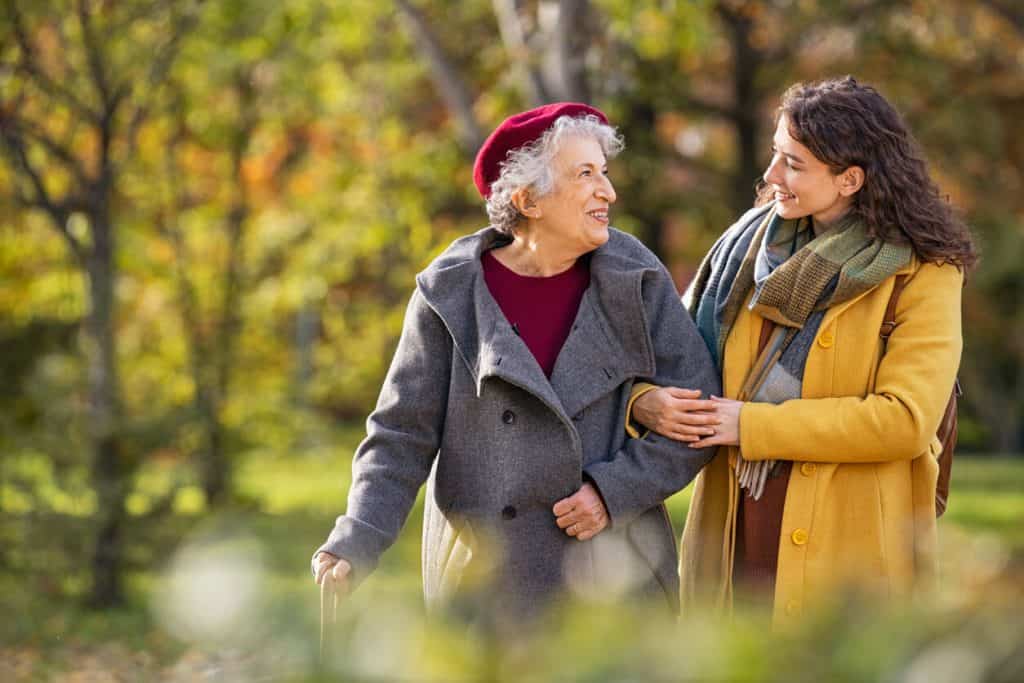 These activities are catered to the needs and desires of the residents. During each outing, your loved one is accompanied by their caregiver. This one-on-one or one-on two, attention is an added safety feature that will help protect your family member from getting injured or lost while still enjoying normal activities designed to keep them physically healthy, mentally engaged, and emotionally happy.
The environment in which we live has a lot to do with how we feel.
A quality assisted living home will have all the comforts combined with safety essentials to keep your loved one physically safe in an attractive setting. Another difference between assisted living and a nursing home is the environment. Imagine walking into a nicely decorated bedroom suite with all the amenities of home, appropriate lighting, and a full-sized bed. Compare that image with the nursing home "bedroom" or worse, "shared bedroom" which can best be described as a clinical environment: A single bed in a semi-private room with harsh lighting, industrial tile floors, and lacking the normal comforts associated with that fond feeling of home.
According to the National Institute on Aging, older adults have unique dietary needs.
As we age, our appetites and nutritional needs change. It's important to stay on top of this because we know that
a good diet reduces the risk of many diseases
, including high blood pressure, diabetes, kidney disease, heart disease, and more. When your loved one requires a special diet, there are many things to consider:
How much protein they need
Their salt intake
How much sugar they are getting
Which foods have key vitamins
How much water they are drinking
Calorie intake
Meal planning for maximum nutrition
Meal preparation time
Balancing Nutritional value
A quality assisted living home will do all of that for you.
They will provide delicious and nutritious meals that respond to the needs and preferences of your loved one. Also, the environment invokes an atmosphere of family meal time that encourages sociality while indulging in culinary excellence.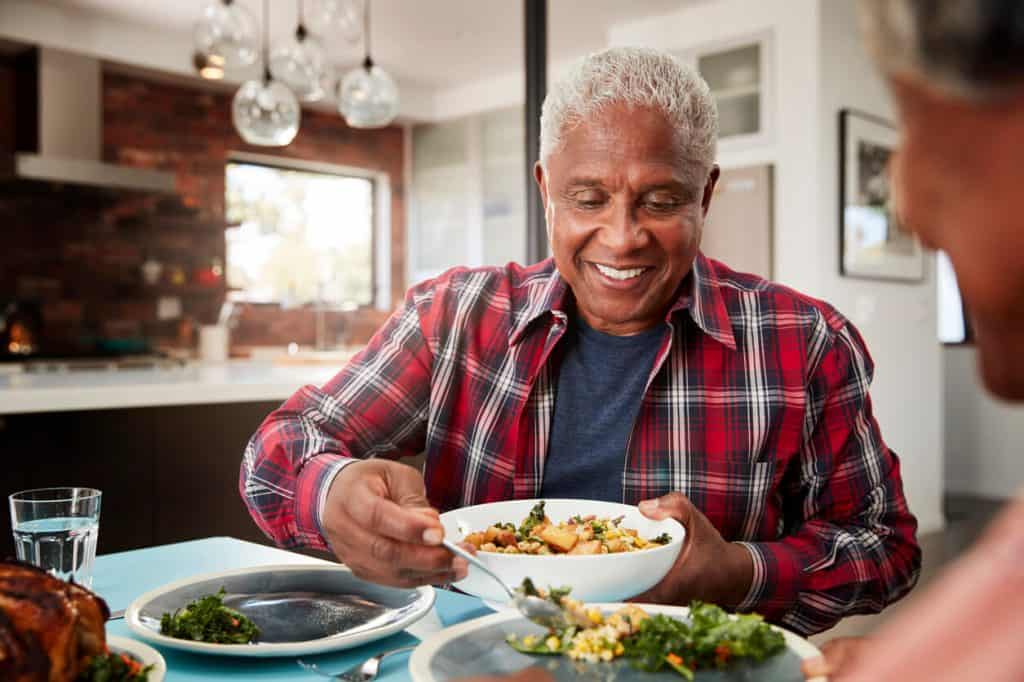 Another benefit of an assisted living home is safety and security to protect your beloved family member.
No doubt this is a top priority for you. It is also a top priority of a professionally trained caregiver. Seniors are often the target for various crimes. By engaging a caregiver 24/7, there will always be someone close by to help protect your loved one, whether it's to keep them physically safe or to protect them from being the victim of a scam. Even active seniors need protection no matter where they live because they might not remember to do simple tasks like locking the windows and doors. They are also less likely to recognize a scam. Because many scams can make your loved one feel threatened or confused, they might reveal private information, like a social security number, and thereby fall victim to identity theft.
The National Council on Aging cautions that scams victimizing seniors are on the rise.
In one year alone, the financial losses due to scamming older adults totaled more than $1.7 billion.
Today's criminals often prey on our senior citizen's by impersonating a representative from a government agency like the IRS, Medicare or other health insurance company, the Social Security Administration, or some other institution with which your family member might interact.
Below are a few common scams that The National Council on Aging wants everyone to be aware of:
Government Impersonation scams– usually a phone call in which someone pretends to be from a government agency threatening legal action or cutting of benefits unless the senior citizen tells them their social security number or sends money
Sweepstakes and Lottery scams– someone calls and tells the senior citizen that they've won a prize but must pay taxes and/or a processing fee first
Robocalls and Phone scams– this can take several forms but here are the three most common:
the caller says a warranty is about to expire needs to be renewed
the caller says the senior citizen forgot to pay a fine and will be sued or arrested if they don't pay it immediately
a caller or computer voice asks if the senior citizen can hear them, when they answer "Yes" then their voice is recorded and used as a "voice signature" to authorize the use of stolen credit cards, stolen credit card numbers, or accounts
Computer Tech Support scams– this very common scam can be either a phone call or a computer message that tricks the senior citizen into believing their computer needs to be fixed
The Grandparent scam– a phone call from someone pretending to be a grandchild asking for emergency funds
Romance or Sweetheart scams– online dating for seniors is becoming more popular and scammers use fake profiles to build an online relationship which eventually leads to them requesting money to pay for transportation costs or a visa in order to visit or continue their relationship
Covid-19 scams– anything to do with vaccines or testing is free, but many older people have been tricked into paying for these or giving personal information to someone pretending to be a medical professional, miracle cures are another scam that criminals use to prey on seniors
Investment scams– this type of scheme is billed as "low risk with guaranteed or high returns" and today it often involves cryptocurrency
Internet and Email scams– phishing emails or text messages that imitate well-known stores or companies trick people into giving them personal information or computer passwords
In an assisted living home where the caregivers only have one or two seniors, scammers are much less likely to be able to take advantage of your loved one. There will always be someone there to help your family member navigate questionable phone calls, emails, and the like. This is an added measure of valuable security protection that isn't possible in any other settings where there are too many residents for caregivers to oversee.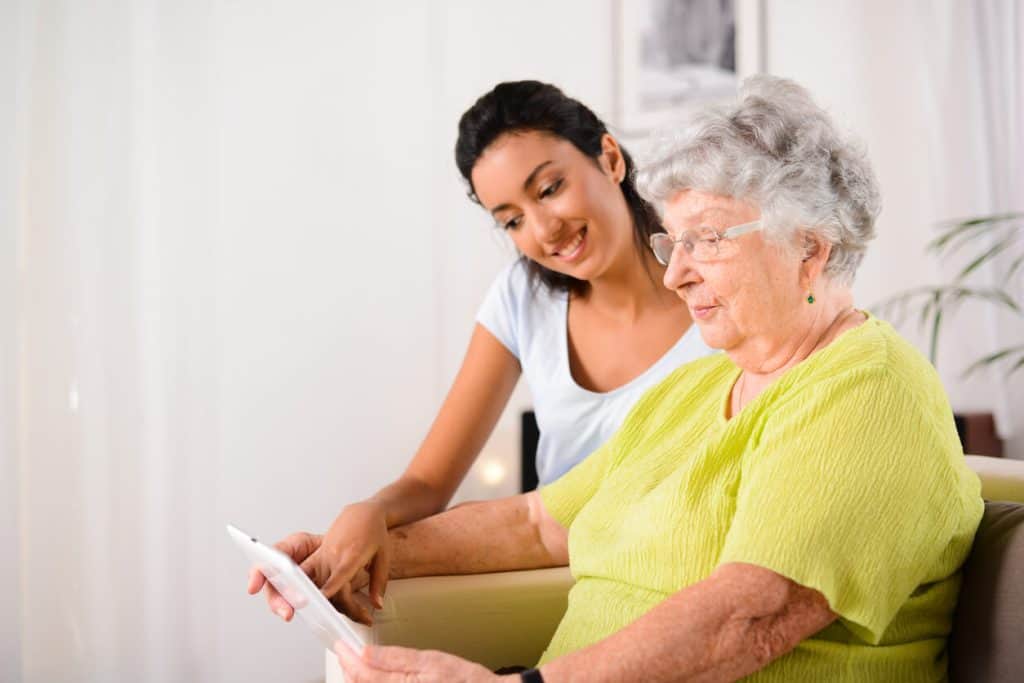 Protect your loved one in every way possible by finding them the perfect environment in which to live.
A place where they'll feel safe and secure so that you can enjoy peace of mind. A place where they are treated with compassion and get all the attention they need for their emotional well-being. A place where they receive all the daily assistance they need to feel as independent as possible. A place where they feel at home and where you like to visit them.
A place your loved one will happily call Home. Stay home, with Amy's Eden Senior Care.