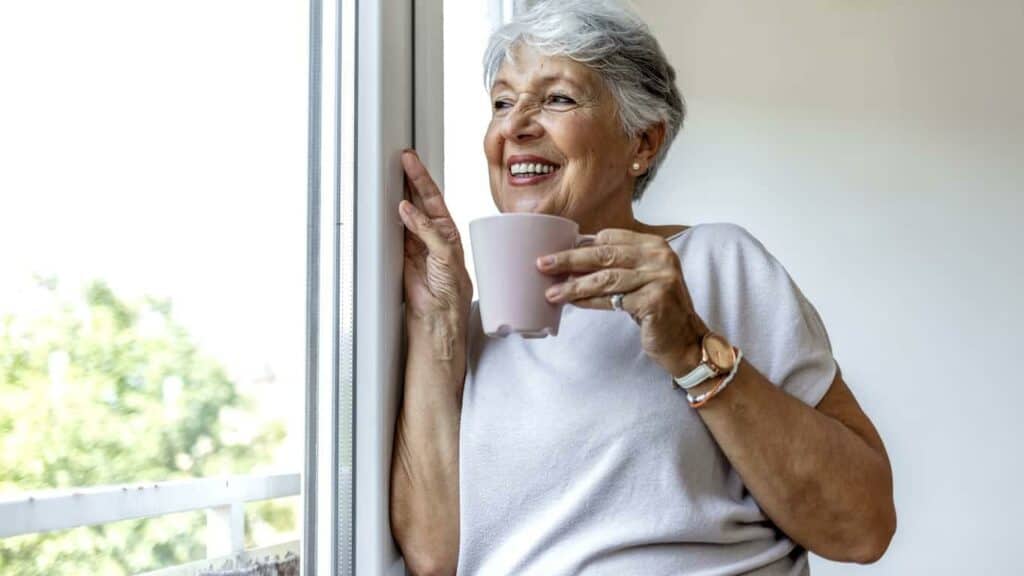 As our loved ones age, there comes a point in their lives when they cannot manage their homes physically. This may be due to the need to downsize after losing a spouse or physical limitations. When your loved one decides to move into a senior assisted living apartment, you should be supportive, as this decision can be difficult.
Senior assisted living apartments are ideal for seniors who want to maintain their independence and require help occasionally. They are designed with an older adult in mind.
For example, most have non-slip floors and security grab bars and handrails in the bathroom, which ensures your loved one is safe while using the bathroom. Others have kitchen cabinetry, which is helpful, especially when your loved one is in a wheelchair, enabling them to reach for food or dishes comfortably.
When your loved ones move into an assisted living apartment, you will have great peace of mind knowing they are in an environment that will help them bloom and enjoy their sunset years.
Assisted living homes like Amy's Eden are the perfect place for your loved one, especially if they value their independence and require some assistance with activities of daily living like meal preparation, toileting, and grooming.
Deciding to move into an assisted living apartment can be overwhelming and intimidating, especially to you as a family caregiver, but the benefits are worth it.
What are Assisted Living Apartments
These apartments are ideal for seniors who want to remain independent in a home-like environment but need assistance carrying out some of their daily activities. When your loved one moves into these apartments, they have to pay monthly rent for their private rooms or apartments and additional fees for the level of care they need.
Assisted living apartments or communities allow the seniors easy access to common areas such as a library, pool, walking trails, cinema, and dining rooms. Your loved one will be spoilt for choice as assisted living homes range from offering essential services like three meals per day to luxury accommodation with amenities like spas on site.
How Assisted Living Apartments Differ From Other Senior Care Options
When your loved one moves into senior apartments, they must choose the care that suits them. Senior living homes consist of apartments where your loved one can choose which addresses their needs better. They include:
Independent Living
Great for seniors who can manage their activities of daily living (ADLs)
Pay entrance and a monthly fee.
Housekeeping
Meals
Family and friends are encouraged to participate in the community.
Offer room, board, and other amenities like a swimming pool, game, and theater rooms
Activities of daily living and medical assistance are arranged by the resident when necessary.
Transportation services
Social opportunities
Private apartments
Multiple buildings in a large area with a central place for meal programming(standard amenities and spaces are more spread out)
Do not provide medical or personal care.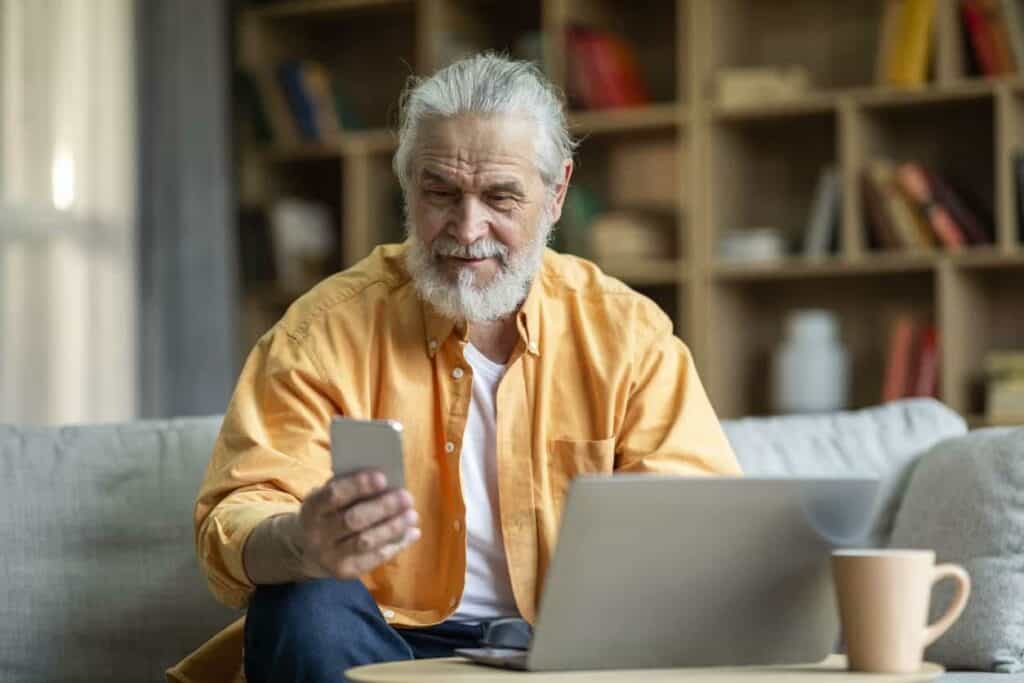 Assisted Living
Rental model design
24/7 staffing
Three meals daily
Housekeeping
Nursing observation
Personal care
Self-contained
Family help in the care of their loved one, especially dementia residents
Assistance with ADLs
Transportation services
Social opportunities
Private apartments
Fitness centers
Onsite barber shops, beauty salons, controlled air conditioning and room heating
Amenities and common spaces are centrally located for easier accessibility
Skilled Nursing Care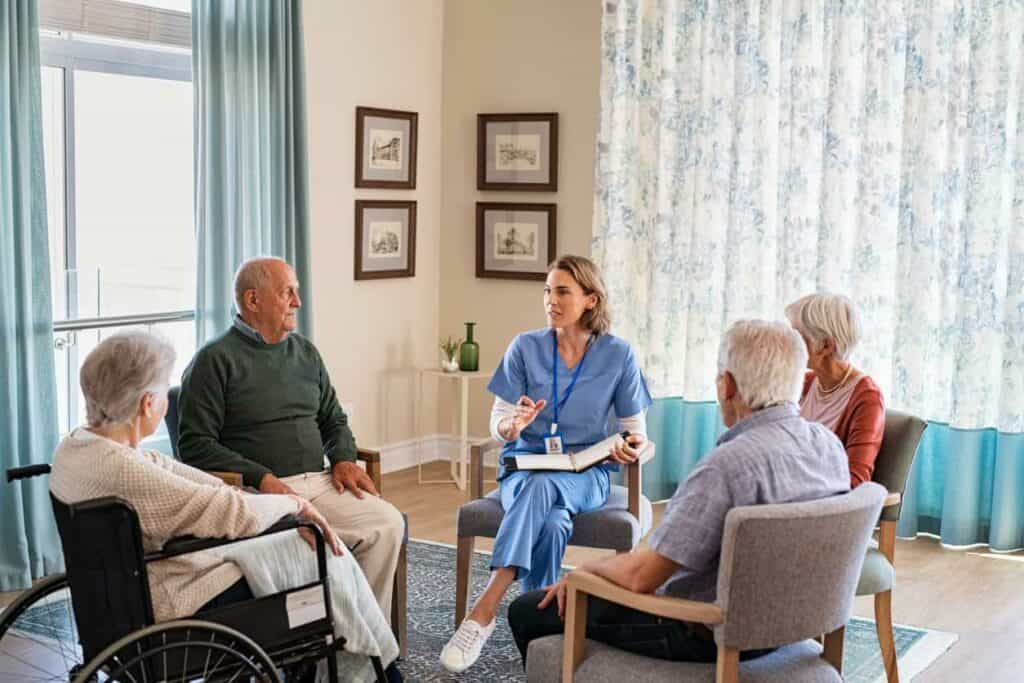 Services and Amenities Offered in Assisted Living Apartments
Some of the services that your loved one will benefit from when they move into an assisted living apartment include the following:
Personal Care Assistance and Support With Daily Activities
Assisted living apartments focus on your loved one's unique needs, individual experience, and preferences. The staff at assisted living apartments take their time and get to know your loved one, ensuring each senior feels at home while receiving personalized care.
Some of the services a senior will receive at an assisted living apartment include:
Round-the-clock nursing care
Behavior or mood monitoring
Assistance with ADLs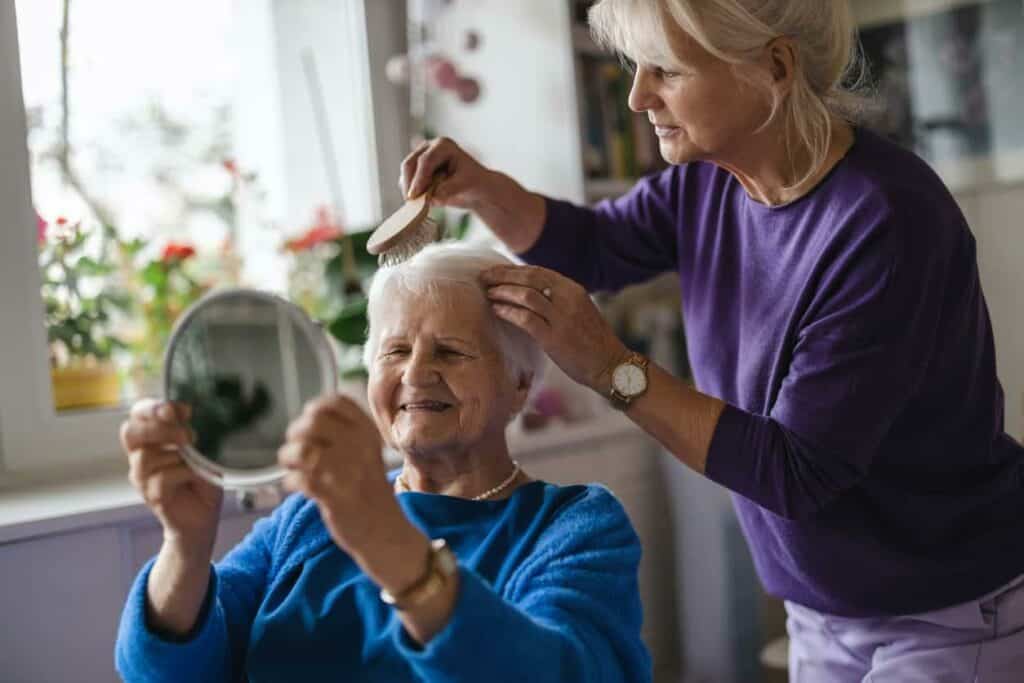 Emergency Response Systems and Security Features
One of your top concerns as a child or a caregiver is the safety of your elderly loved one. When you realize their driving is unsafe, or you are worried about their safety at home due to the onset of dementia, it's time to consider assisted living apartments as an option.
Homes like Amy's Eden create a haven for their residents. You can find this in our staff-to-residents ratio, hiring procedure, and compliance with federal and state laws, ensuring our design aims at preventing falls and wandering, and keeping seniors safe with secure access, and emergency response systems.
Social and Recreational Programs to Promote an Active Lifestyle
Studies show that seniors leading an active social life have a slower memory decline. An inclusive social activity prevents your loved one from isolation, which may lead to depression and generally improves their quality of life.
At Amy's Eden, we consider our resident's interests and limitations when developing their social calendars. What we want is to create activities that promote our residents' mental and physical well-being. Our residents enjoy activities like book clubs, gardening, music, and craft therapies, ensuring they live enriched lives during their golden years.
Access to healthcare Services and Medication Management
Sometimes, your loved one may need round-the-clock care, and assisted living apartments offer quality healthcare at their facilities. Most apartments have a licensed nurse to address emergency health issues and liaise with senior healthcare providers.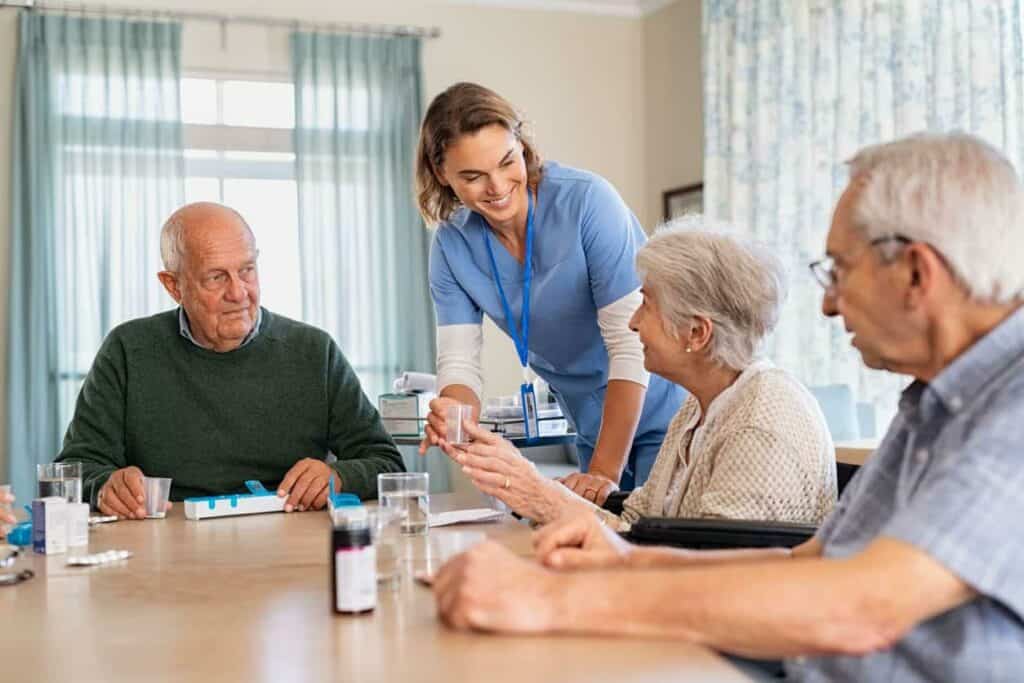 Home-Like Setting
When checking for an ideal assisted home apartment, look for a comfortable home-like setting, as this will make it easy for your loved one to adjust and feel at home. After all, their comfort should rank high on your list.
Look for a place that has a calming effect on your loved one, with easy access to the most common areas. Your loved one will feel at ease if they access the exact services they can get a home at assisted living apartments, like beauty salons, barons, and chapel services.
Assistance with Housekeeping and Maintenance
One of the challenges facing most seniors is housekeeping and maintenance of their homes. Sometimes, your loved one may want to enjoy their retirement without worrying about housekeeping and maintenance.
At assisted living homes, these services are included. The assisted living apartment staff ensures the homes are well maintained, and your loved one has easy access to housekeeping services.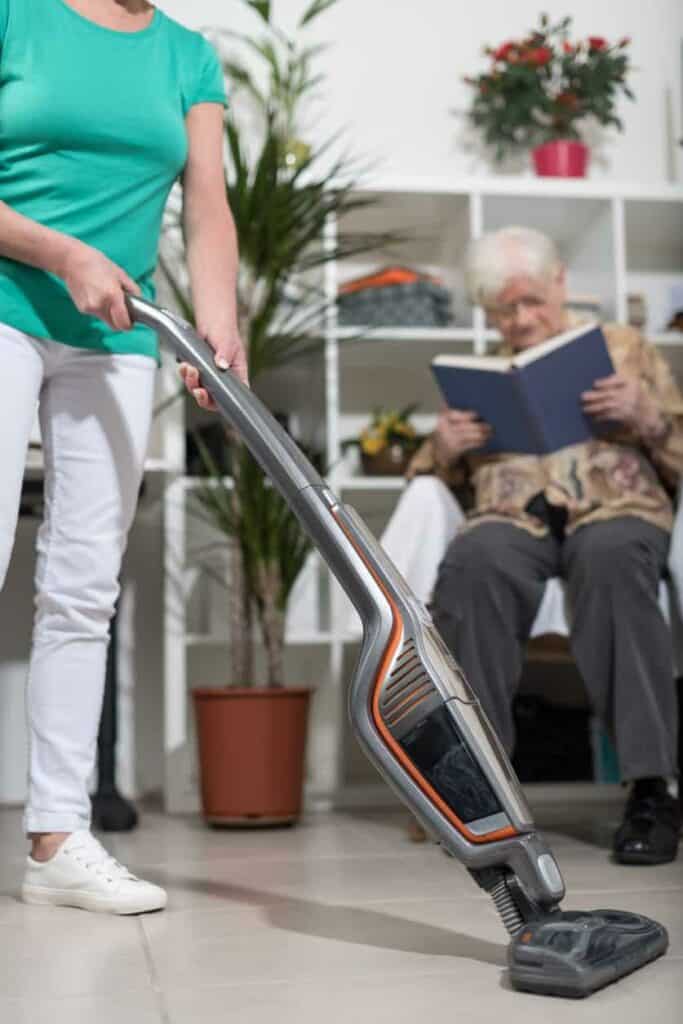 Dining Options and Nutritious Meal Plans
Your loved one will be spoilt for choice regarding dining options. Check out the meal plans when searching for an ideal assisted living apartment. If your loved one is on a special diet, ensure you let the home know. You can ask for one of your loved one's special meals to see the ease with which the meal is available.
At Amy's Eden, we ask all our residents about their likes and dislikes if they are on a special diet, as this helps our chefs prepare customized nutritious meal plans. Our elegant dining experience encourages families to participate in their loved ones' mealtime, ensuring your loved one only has their dinner with others if they want to.
Choosing the Right Assisted Living Apartments
Moving into an assisted living apartment is like moving to a new home. It's a massive step in your loved one's life, and the experience may be overwhelming. You must conduct thorough research to ensure your loved ones move into a home that addresses their needs and feels comfortable.
The first step is creating a plan to help you and your loved one organize, ensuring you have most of your boxes ticked while researching possible homes.
Factors to Consider When Selecting an Assisted Living Apartment
Some of the factors to consider and which should be on your list when looking for an ideal assisted living apartment for your loved one include:
Location
When looking for an ideal assisted living home, narrow down the ones near your location. Choose a home in your loved one's favorite city or a neighborhood that is convenient for most of your family members. You may have to choose an assisted living apartment to quickly shop for or grab a bite with your loved one.
Additionally, while looking into the home's location, look into the surrounding town and check its safety rankings, accessibility, walking trails, and tax-friendliness. Some of these facts will significantly affect your final decision on an ideal assisted living apartment home for your loved one.
Proximity to Amenities
Most assisted living homes offer several amenities for residents and loved ones. While researching the right assisted senior living apartment, look for a home that will make your loved one's life more convenient and comfortable. Look out for unique ways the home supports its residents through wellness programs, amenities, and activities.
For example, during your home tour, you might notice some nature trails, and if your loved one loves taking nature walks, you will know the home is an ideal fit. How about their gardens? Are the residents allowed to enjoy gardening if they are interested? Pay attention to these small details.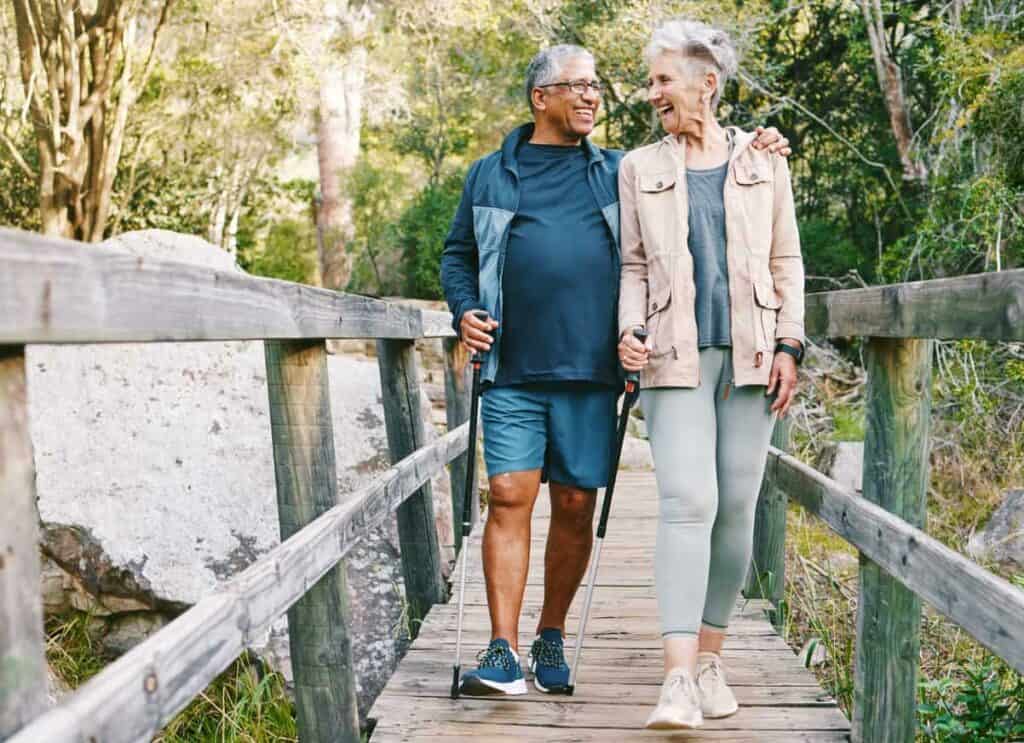 Cost
Consider the cost of the assisted living apartment and find out how you or your loved one will cover the expenses.
You want to find an apartment within your budget to avoid the disappointment your loved one may feel if they fall in love with an apartment, only for the cost to be beyond your means.
You can talk with your parents' financial planners or advisors to determine if they can afford senior-assisted apartments. You can look into your loved one's retirement savings or if they can sell some of their assets to cater for the rent and other expenses.
On the other hand, if you plan on covering these expenses, then it would be advisable to discuss with your significant other if possible and agree on the amount you wish to spend.
Staff Qualifications and Quality of Care
You can ask the management or tour guide about the staff qualifications and the criteria they use while hiring their caregivers.
When searching for an ideal assisted living home for your aging loved one, we know you want one that will treat a senior with the same level of care as you do. However, this can be a high bar for a senior home; so, check how the staff interacts with other residents.
If you find the staff enjoying their work and having a great rapport with the residents, the facility may be a good place for your loved one. When making your observation, look into the interactions of caregivers not part of your tour and how the residents respond to these interactions.
Another way to check the quality of care at the home is how the staff resolves conflicts. You can ask them about the negative reviews you found online; if the staff knows them, ask how they address them.
If you notice from their response that they are dismissive of the reviews, then know that's the same way they will handle conflict at the facility.
Avoid a home that doesn't know how to handle conflicts, as this may be the same way they will handle conflicts that arise from your loved one.
Resident Reviews and Testimonials
During your tour, try to interact with other residents as much as possible and ask them their take on the home, its caregivers, and management. Ask them what they want to see change and what they love about the home.
Residents may share their bad experiences with staff or if the quality of the food served needs to meet their expectations.
How To Find the Best Senior Assisted Living Apartments Near You
Before settling on senior assisted living apartments that your loved one will call home, you should consider what they value most. Some ways to make your search easy are:
Online Search Tools
You can search online and find a directory with information on senior assisted living apartments near you. All you have to include is the location you are interested in, and when they pop up, check on the residents' reviews and how they rate their experience at the home.
Contacting Senior Care Organizations
You can contact some local senior care organizations for a recommendation. Some of their staff may be able to recommend which assisted living home is right based on your loved one's interests and preferences. After obtaining this recommendation, take the next step and research the senior home. It doesn't mean you don't trust the information you receive, but since it's your loved one we are talking about, it's crucial to assess all the senior homes and go for one that ticks most of your boxes.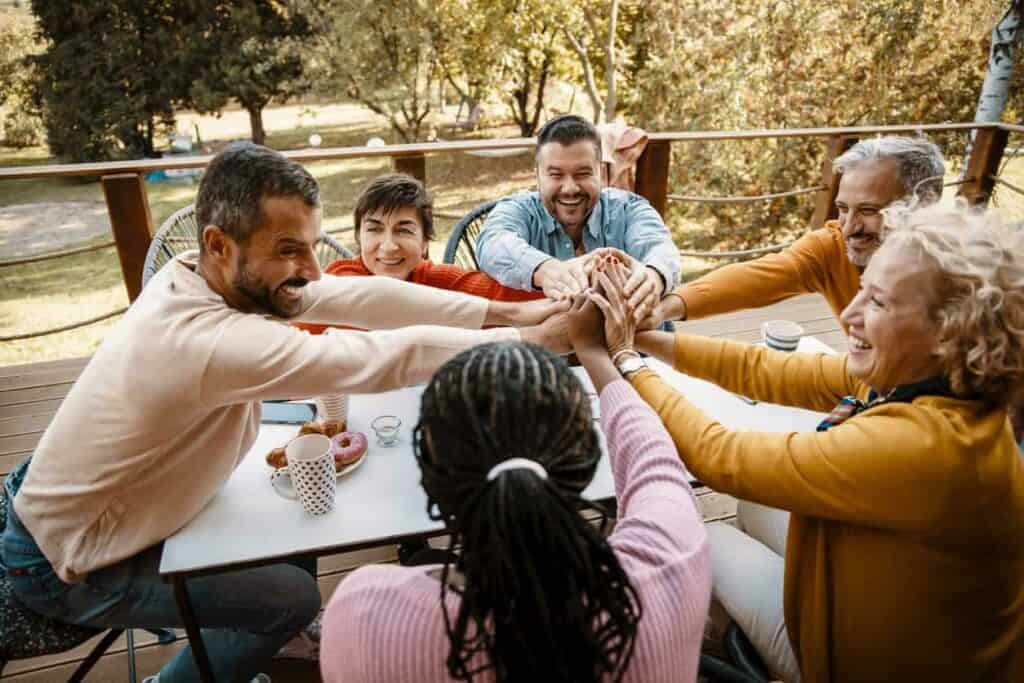 Conclusion
If your loved one is looking for a home that blends the comfort of home, safety, and a feeling of independence, then an assisted living apartment is the ideal choice. These apartments are created and designed to cater to seniors' needs, ensuring they maintain their independence and have easy access to personal care when needed.
Whether your parents or older relatives are downsizing or searching for a place to live in their golden years, exploring assisted living apartments will help them decide the right place to call home. During your search, consider your loved one's specific preferences or needs. What is most important is your loved one's well-being and comfort. So, looking for a place that meets their needs is one way of achieving this.
Amy's Eden assisted living apartments is ideal for a senior needing some assistance with their ADLs while maintaining independence. Our trained team of professional caregivers is happy to welcome your loved one into one of our homes. For more information, don't hesitate to call or email us today and schedule an appointment, and we will be happy to have you and your loved one.