How to Identify Levels of Care in Assisted Living
Deciding when to move into an assisted living community is a big decision, whether you are searching for the right community for you or for your loved one. It's important to ask the right question before you decide on a facility. For example, you will want to know the types of services provided at these facilities and whether you can get nursing care or not. In most cases, you will want somewhere your loved one can have a sense of independence, privacy, and safety. This is especially important for those who need less assistance. Too much focus on independence can leave a loved one feeling lonely when more help is needed. To guarantee the best fit, you will need to search for a facility that provides exactly what you want and need. When searching for an assisted living home, check to see if they have senior programs and environments that will fit your loved one's situation for the level of care that you or your loved one can expect while at the facility or home.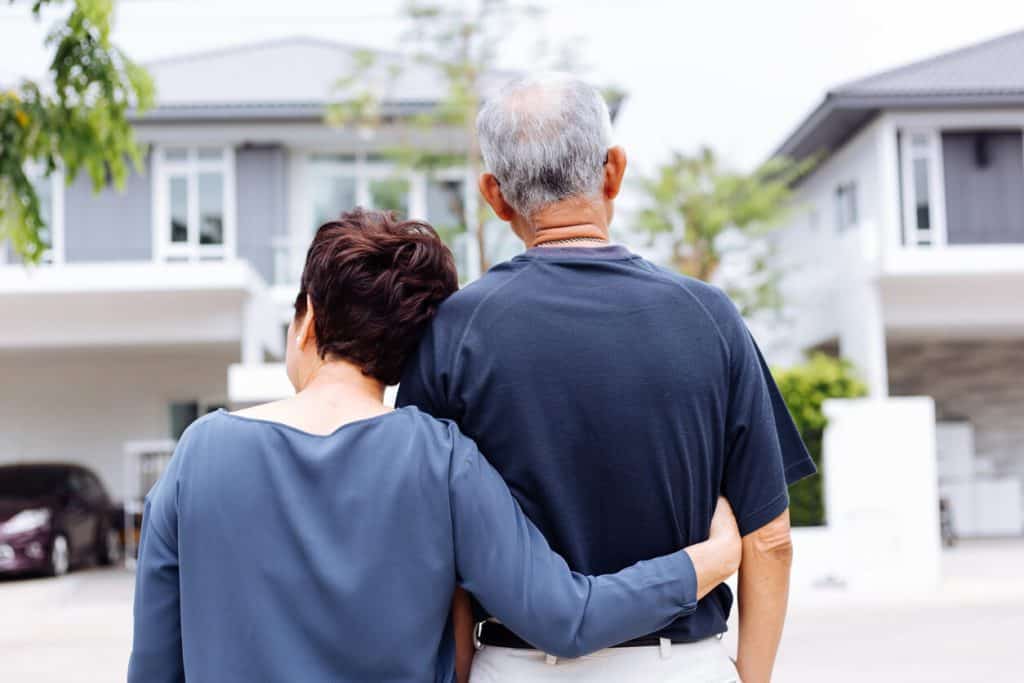 Amy's Eden is here to help you with the information you'll need when choosing an ideal type of care for your loved one.
We hope to make your decision-making process easier and more manageable. You will enjoy peace of mind knowing that you can choose from the best care available for your loved one, without second guessing your decision.
Senior care is a large industry that provides services that are beneficial to most older adults with diverse challenges. With so many available options, choosing one that best suits you or your loved one's preferences can feel overwhelming. At Amy's Eden, our mission is to arm you with resources and information that will help you decide on the best care services for you or your loved one. Typically, once you have narrowed your search to the assisted living home, you will then decide on the level of care for your loved one. There are several levels of care in assisted living homes, and each group has unique features that will make the quality of your elderly parents' lives better. These levels of care usually have different services and costs. Technology has made things easier, and you can search and even take a virtual tour of the assisted living home where you would like your loved one to move into. Once you have all the information, discuss it with your family and especially with the person moving into an assisted living home. Understanding The Need For Various Levels Of Care in Assisted Living homes The state regulates assisted living homes. These homes offer excellent senior care in a friendly environment that doesn't resemble a healthcare facility, and most older adults prefer them. In an assisted living facility, residents can have peace of mind, maintain their independence, and receive professional help in a friendly environment. At most facilities there are added costs for varying levels of care. At Amy's Eden, different care levels provided without adding to costs, allow us to hire staff directly to assist your loved one with daily tasks when necessary, and this ensures your elderly parent has all the assistance they require to have a fulfilling life while remaining in a home. Most facilities feel that grouping residents into various categories helps in planning programs to best suit your loved one's needs. At Amy's Eden, we offer all four levels of assisted living care without adding to price:

Level one, low level of senior care.
Level two intermediate care.
Level three extensive senior care.
Memory loss senior care.

Level One: Lower Level of Assisted Living Care Level one care is generally ideal for a resident who requires minimal assistance. If your loved one can comfortably walk without assistance, either by using a wheelchair or other assistive devices, they may be encouraged to continue to do so. At Amy's Eden, we offer this type of care and encouragement to residents who do not have cognitive issues and can let us know their preferences. This level is similar to independent living, but you will have peace of mind knowing your loved one is in good hands. Our residents enjoy their stay at our homes as it allows them to have a meaningful family like social life. Some of the help that most residents in level one require includes the following:

Fastening buttons or zipping up while dressing
Tying shoe laces,
Getting into and out of bathtubs,
Taking medications at the prescribed time.

A lower level of assisted care ensures that your senior receives the required assistance while maintaining their sense of independence and retaining their dignity. If your loved one can manage most of their ADLs (Activities of Daily Living) and only requires our staff to provide them with some help, then Amy's Eden is the place to be. Our staff team will help with medication management, assist them to monitor their blood sugar, and We want our residents to feel at home while maintaining their health. You will also be at peace knowing your loved one is in good hands. Level Two: Moderate Senior Care This level of care is ideal for an older adult who needs more personalized care than in level one. This level of care is a good fit for your loved one if they cannot walk independently and require assistance moving around. Level two is a moderate care service that ensures the comfort of your loved one. At this level, your loved one will receive more extensive support in bathing, dressing, and grooming. At his level too, Amy's Eden is the place to be. Residents at this level usually exhibit signs of cognitive decline and memory loss. Our nursing team will help them by using both physical and verbal cueing to help them make decisions. Additionally, we will help manage your loved one's medications and ensure they keep their medical appointments. Level 3: Extensive Senior Care This level involves a more intense approach to caregiving. If we categorize your loved one to require level three care, they will receive the highest level of assistance. At this level, our staff will be more involved with your loved ones and offer comprehensive nursing care and caregiving, especially with several activities of daily living. We will assist your loved one with the following:

Bathing
Dressing
Grooming
Toileting, among others.

In most cases, your loved one will need level three care if they have some physical impairments, have a debilitating chronic illness, or suffer from moderate or mild memory loss.Then again because of our high staff, to low number of residents ratio, Amy's Eden is especially the place to be. You probably realize that most seniors are prone to contract some diseases if they are in a large healthcare facility due to their lower immunity level, and having them in one of our homes will significantly reduce this. Level Four: Memory Care Level At our assisted living homes, we offer memory care for residents struggling with dementia, Alzheimer's disease, and other memory loss issues. We have built an environment to help your loved one feel at home. Our events team develops failure-free activities and, at the same time, ensures your loved one's dignity is intact. We ensure our caregivers have the necessary skills and training in dementia and Alzheimer's care. We aim to keep in touch with the best and most current caregiving skills and educate family members on the best way to care for their loved ones, even when they are struggling with memory loss. How To Determine the Level Of Care In Assisted Living home Once you decide to have your loved one move into one of our homes, our staff members will evaluate the needs of your loved one to determine which level suits them best. At Amy's Eden, we want you and your loved one to experience a home environment, a place that will make the transition easier for all parties involved. To develop a unique plan that best suits your loved one, our trained care providers will follow the assessments of the following:

Motor skills
Mobility issues.
Medical conditions.

This pre assessment can take place in a medical facility where our compassionate caregivers can observe your elderly loved one in a place where they receive their primary care We can also assess your loved one where they are receiving treatment, like physiotherapy sessions. Additionally, you can fill in our online questionnaire. You don't have to worry about the assessment, we simply ask routine questions on our questionnaire. You can answer our questions as the family of the senior. Most of our questions center around your loved one's care. We want to know if they have chronic medical conditions, dietary requirements, and physical exercises. This information helps ensure we provide the best possible care to pamper your loved one. Contact An Assisted Living Home In Reno Once you decide an assisted living home is a viable option for your loved one, learn about their service delivery. It is prudent to take your time when deciding on the right one to ensure your elderly parents' needs and safety come first. You want a place where your loved one will thrive and have the comfort they deserve. At Amy's Eden, we want to create a personal relationship with your loved one, making them feel at home. Over the last decade, we have gained experience and hired a team of caregivers that have a passion for working with seniors. Take a virtual or a physical tour of our homes, and you will see that they meet your specific requirements. At our homes, you will recognize the close relationship between our caregivers and residents, which shows that we are one big happy family. Seniors take advantage of our amenities and work closely with their caregivers. You know how important it is to have a close relationship with your loved one. What we do is to cultivate close relationships between caregivers and residents in order to improve the quality of their lives. We want you to be sure of our services. In fact, if you have any questions, do not hesitate to contact us at 775- 884-3336 or set up an appointment to tour one of our assisted living homes. We think they're beautiful and we're confident that your loved one will be very happy with what we offer.
In-Home Caregiving Services Find an in-home caregiver in Reno & Carson City, NV! Amy's Eden caregiver in NV Free care assessment > Amy's Eden Senior
Read More »
Contact Amy's Eden Senior Care