Discover a Compassionate Home for Mom: A Guide to Assisted Living in Reno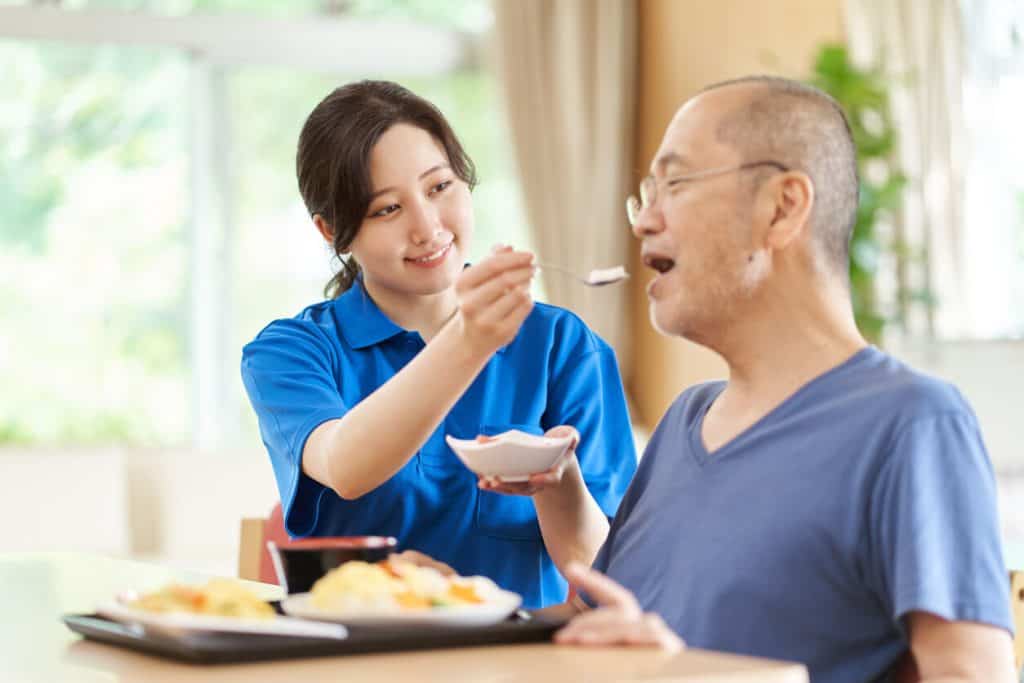 There comes a time when your senior loved one can no longer live on their own. They can be generally active but might need help with activities of daily living such as bathing, grooming and eating. Assisted living allows them to continue to live independently while receiving the support they need with activities they can no longer perform or struggle to perform. If you're considering assisted living in Reno Nevada for your senior loved one, this guide will help you understand what assisted living is, and help you navigate your options when it comes to choosing the best assisted living community for your loved one.
What Is Assisted Living?
Assisted living is a senior care option that provides long-term care for older adults who want to remain independent in a home-like environment, but require assistance with
activities of daily living
(ADLs). ADLs are basic self-care activities that are required for an individual to live independently. We learn these from a younger age, and they include activities such as:
Bathing
Toileting
Grooming
Eating
Ambulating (moving from one position to another, and walking independently)
Seniors in assisted living do not require a high level of medical care even though they need help with ADLs
. Usually, they are still active and can manage some other tasks on their own. Besides assistance with ADLs, they also get support with housekeeping, meal preparation, transportation, medication reminders, running errands and more. Assisted living facilities can range anywhere from detached family-style houses to apartment complexes or renovated schools. Residents can range from 25 to 120 depending on the size of the community.
Services Offered By Assisted Living Communities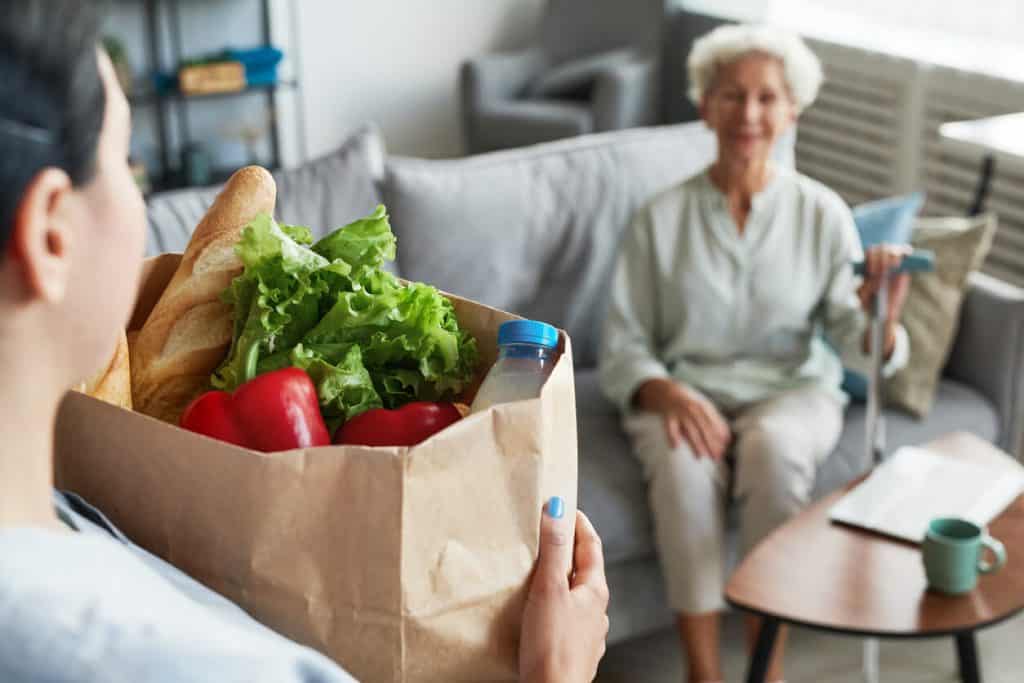 There might be differences in the services offered by each living facility. However, the common ones include:
Private living area: This can be a shared apartment or a personal one depending on your budget.
Personal care services: There are caregivers available that help seniors with ADLs. Although for larger communities, there is usually a staff shortage, and residents might not receive the highest quality of care.
Home maintenance and repairs: staff help with housekeeping and laundry, and ensure the home is clean. The community bears the cost of repairs to your private area.
Nutritious meals: meals at least 3 times a day are provided for residents. Snacks are also provided during the day.
Transportation: Scheduled transportation can be provided for running errands, going to your doctor's appointment and social outings.
Social and recreational activities: Social and recreational activities are provided to keep older adults active and engaged.
Access to medical services: Although this might come at an additional fee, residents have access to medical services on-site.
Security: there is round-the-clock security for older adults. Staff are available also to help with emergencies.
Depending on the community, some might additionally offer some type of classes where seniors can learn new things such as painting and crafting. There might also be beauty shops and barber shops, fitness centers, as well as a communal garden or yard.
What Differentiates Assisted Living From Other Senior Care Options?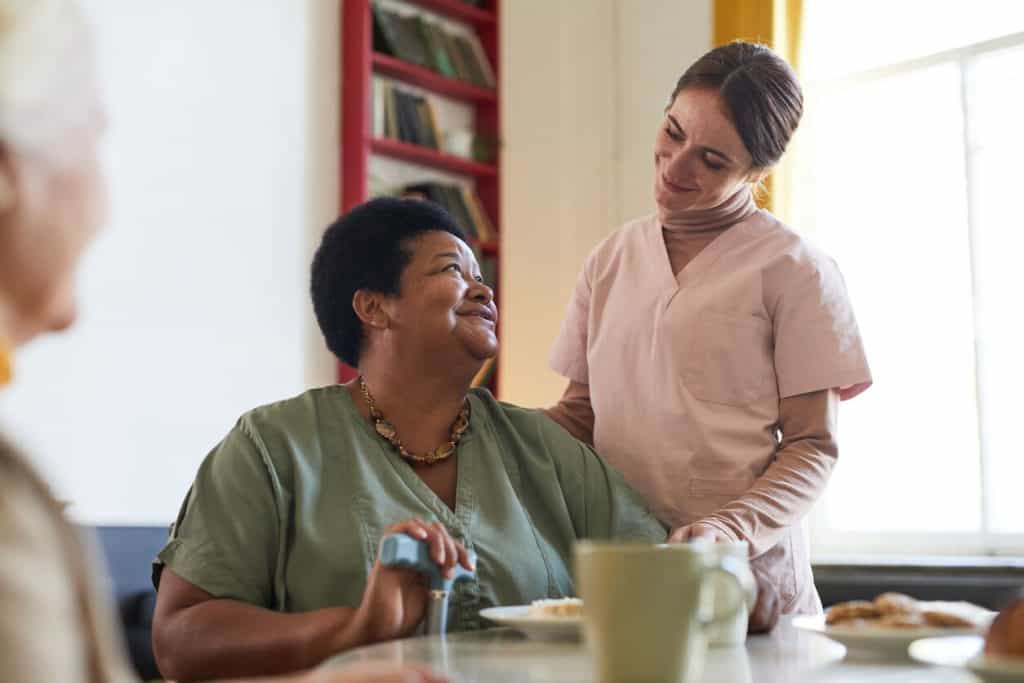 Assisted living is growing in popularity when it comes to senior living options. In fact, the American Health Care Association (AHCA) and the National Center for Assisted Living (NCAL) report that over
800,000 older adult Americans are residing in assisted living
. Let's look at how this type of living situation differs from other senior living options.
Assisted Living Vs Assisted Homes
Assisted homes
are a unique type of senior living option that is offered by Amy's Eden.
In these homes, assisted living services are provided in a more home-like environment. Our assisted homes usually only have two residents. That means that your loved one will receive all the attention and personalized care they need.
The COVID-19 pandemic revealed the weakness of the typical assisted living communities
. Many seniors living in assisted living communities were affected. Staff shortages resulting from the pandemic also made living in these communities worse. But in assisted homes, because of the fewer number of residents, caregivers can provide high-quality care. In this situation, it's much easier to contain diseases like COVID-19 so families can still be together. Additionally, in assisted living, the AHCA NCAL reports that 60% of residents will at some point transition to a skilled nursing care center. In our assisted homes, seniors don't need to transition to another location because we can offer a higher level of care within the same environment. Amy's Eden's assisted homes give family members the confidence and peace of mind that their loved one is receiving the highest quality of nurturing and pampering. The table below summarizes the differences between both living options.
| | Assisted Homes | Assisted Living |
| --- | --- | --- |
| Personalized care and attention | Yes | No |
| Staff shortage and high turnover | No | Yes |
| 1-2 residents make it possible to offer quality care | Yes | No |
| Care can be continued in the same environment if the level of care increases (e.g. memory care and skilled nursing care) | Yes | No |
| Low resident to staff ratio | Yes | No |
Assisted Living Vs Independent Living
In independent living, older adults do not require any form of personal assistance. They are in every sense of the word "independent". However, they enjoy the benefits of staying in an independent living community but with amenities, such as home maintenance, social activities, and more.
Assisted Living Vs Nursing Homes
Nursing homes are for older adults who require constant medical attention. In a typical assisted living community, most seniors will transition to a nursing home when they need a higher level of medical care.
Assisted Living Vs Memory Care Facilities
Memory care facilities are for seniors experiencing Alzheimer's and other forms of dementia. They offer specialized programs to help slow down the progression of the disease. While some assisted living communities offer memory care services, these services are best for seniors in the early stages of dementia.
Assisted Living Vs Home Care
Home care
provides assistance for seniors who want to age in place. It differs from assisted living because seniors receive care in their own homes, or wherever they call home. Seniors can also be assisted with ADLs, meal preparation, transportation and more. However, older adults still bear the cost of maintaining their homes, and may not have access to social activities and recreational centers from home as they would in an assisted living community. In addition, home care may require modifying the home to suit the needs of the older adult, this can lead to additional expenses.
When Is It Time For Assisted Living In Reno Nevada?
How do you know when it's time to transition your senior loved one to assisted living or assisted homes?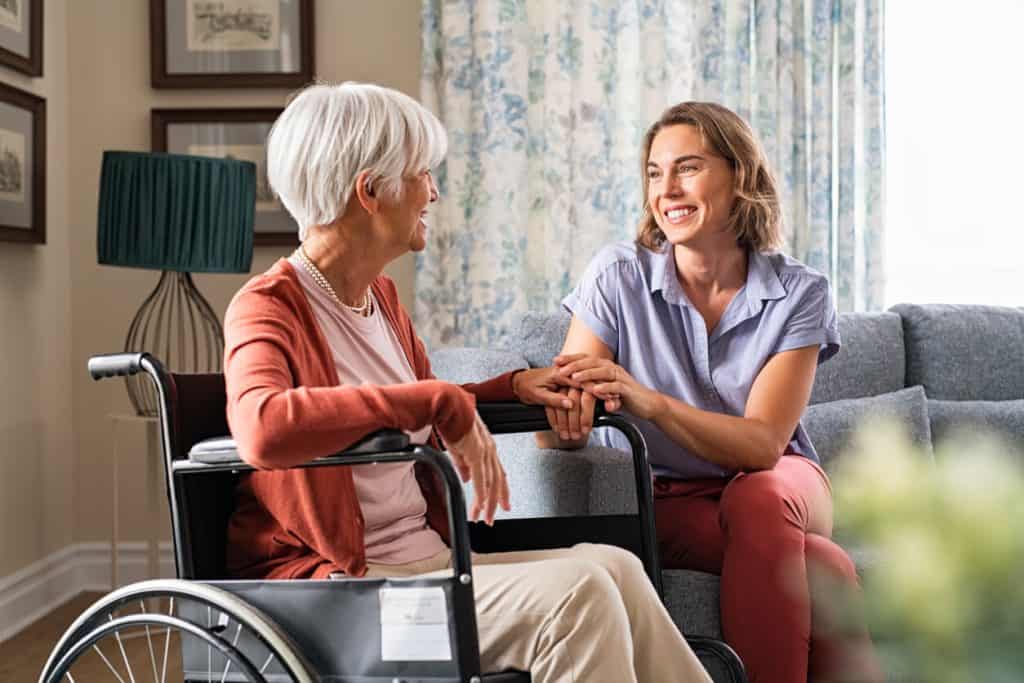 For many primary caregivers, it can be a challenge to recognize when it's time to find assisted living for your loved one. It's important to pay attention when you visit your senior or when you talk to them on the phone. When you're observant, you can easily notice the following behaviors which let you know it's time for assisted living in Reno NV.
Change in home maintenance and care
A cluttered sink, wires and dirt littering the floor, bad lighting fixtures are some signs that your loved one is no longer maintaining the home as they used to.
Loneliness and depression
Maybe your loved one is no longer interested in their favorite hobbies, or they feel sad every time, or have mood swings. These are indications that they are lonely and/or depressed, and would benefit from the companionship of others.
Confusion and forgetfulness
A decline in cognition (ability to remember, think clearly and learn new things) may make living alone unsafe. If you notice your loved one is always forgetful or confused, this might mean the onset of dementia.
Unusual weight gain or weight loss
Your senior loved one may have started eating loads of junk, or not eating as much as they should. Spoilt food in the refrigerator or an empty one may signal that they are finding it difficult to prepare their own meals or go shopping.
Frequent bruises
Frequent bruises can be signs that your loved one is experiencing mobility and balance issues. Bruises could result from falls, clumsiness, or tripping down the stairs. Other signs can be:
They appear anxious and irritable
They frequently lose their train of thought during conversations
They seem forgetful in familiar places
They lack energy and motivation
They tend to be isolated from others
What To Consider When Choosing An Assisted Living Community For Your Elderly Loved One
To find the best or ideal Reno assisted living community for your loved one, you have to first identify what your loved one's needs and preferences are. This will help you know what to look for in a community. The checklist below will give you a general idea of what to consider.
License and Policies
Services they offer
Staff training and experience
Food service
Ambience of the environment and security
License And Policies
Is the assisted living community licensed to operate in Reno NV? What is the visitation policy? What are the terms of their contracts and costs?
Services They Offer
Do they offer the services your loved one needs? What are the costs for additional services your loved one needs that they may not offer? Is there access to health and medical care? Can a higher level of care be provided within the same environment if needed?
Staff Training And Experience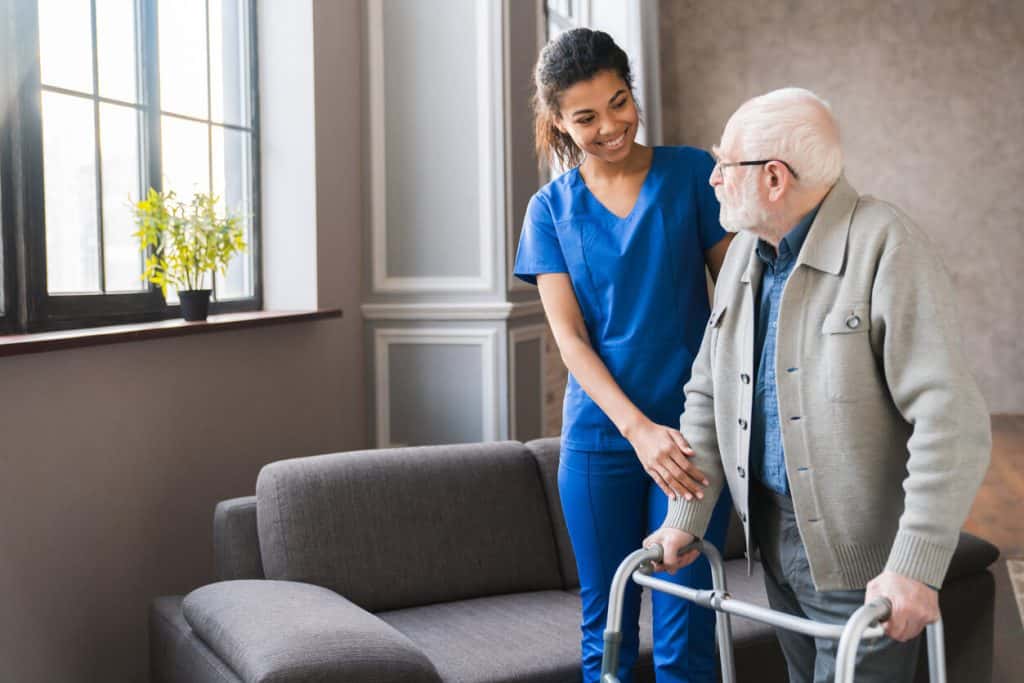 What's the staff to resident ratio? How are staff members trained? Do they have experience handling the needs of your loved one? Are they personable and outgoing?
Food Service
What's the food service like? How many meals a day are provided? Do they cater to special diets? Can residents prepare their own meals?
Ambience Of The Environment
What's the environment like? Is it welcoming? Do residents seem happy and friendly? What security measures are in place to keep residents safe? Answering most of the questions positively will help you narrow down your search and choose an assisted living community in Reno NV that is ideal for your loved one.
How Do You Pay For Assisted Living?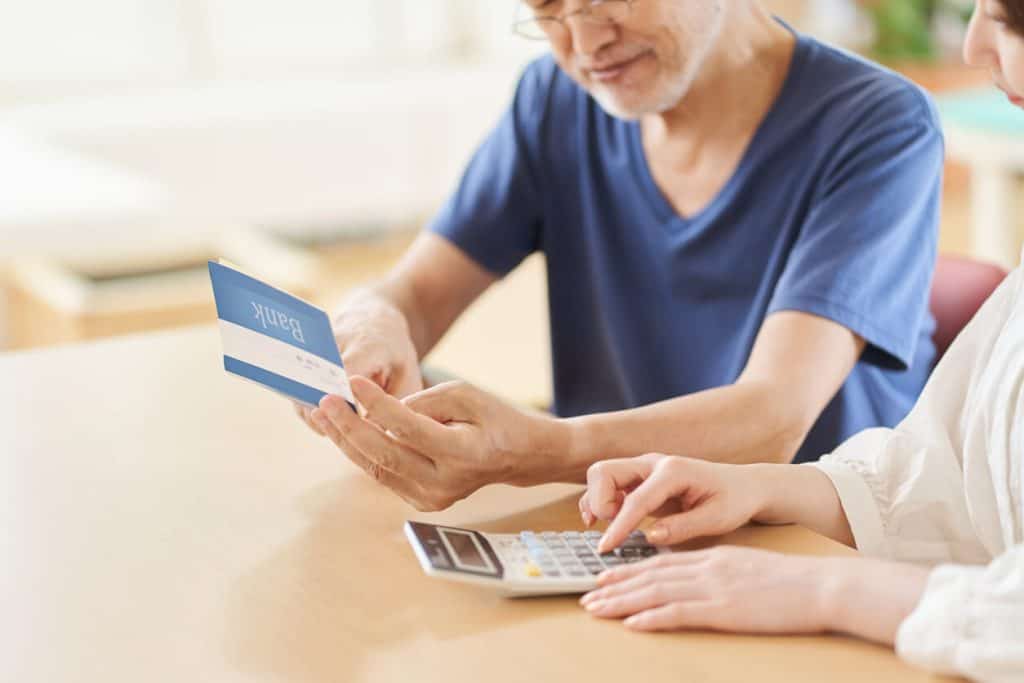 It's crucial to have a plan on how you would finance your loved one's care. This will ensure there is no financial challenge in the long run. While most families turn to retirement savings, the following options can also be used to fund assisted living.
Medicare and Medicaid: Medicare doesn't cover assisted living, but it might cover some medical costs your loved one will incur in an assisted facility. Medicaid covers some aspects of assisted living.
Long-term insurance: If your senior loved one has long-term insurance, this can be used to fund assisted living costs.
Life insurance: It might be possible for your loved one's life insurance to be sold for a lump sum.
Veterans benefits: If your loved one is a veteran or spouse of a deceased veteran, they may get veteran benefits which can go into funding assisted living costs.
Home equity: if your loved one is willing to sell their home, the proceeds from the sales can go into funding the cost of assisted living.
Amy's Eden Assisted Living In Reno Nevada
At Amy Eden, our assisted home senior living has empowered family members with peace of mind about their loved one's care.
This is because our residents are spoiled and pampered just as they would be in their own homes. Plus, you don't need to move your loved one to another facility if their care needs change. That means you don't have to restart the process of looking for the best care community or getting your loved one adapted to a new environment. You know that getting used to a new environment can be difficult for seniors, especially when their health or memory is failing. What we do is to adapt to their needs:
When your loved one's level of care changes, we are able to provide that care in our assisted home.
In fact, our assisted home and team of compassionate caregivers is like magic, let us help your wishes come true. We can't wait to give you a tour of our homes, and show you how we do what we do! Contact us today to get started.
In-Home Caregiving Services Find an in-home caregiver in Reno & Carson City, NV! Amy's Eden caregiver in NV Free care assessment > Amy's Eden Senior
Read More »
Contact Amy's Eden Senior Care