New Assisted Living Menus for Seniors: Fresh, Delicious, and Nutritious
Food is an integral part of our lives in a variety of ways. When considering assisted living options for your loved one, it is important to factor in the multiple roles that food plays in their lives. Consider the following examples:
Nutrition and Dietary Needs
Family Food Traditions
Routines, Schedules, and Habits
Sociality of Meals
Personal Taste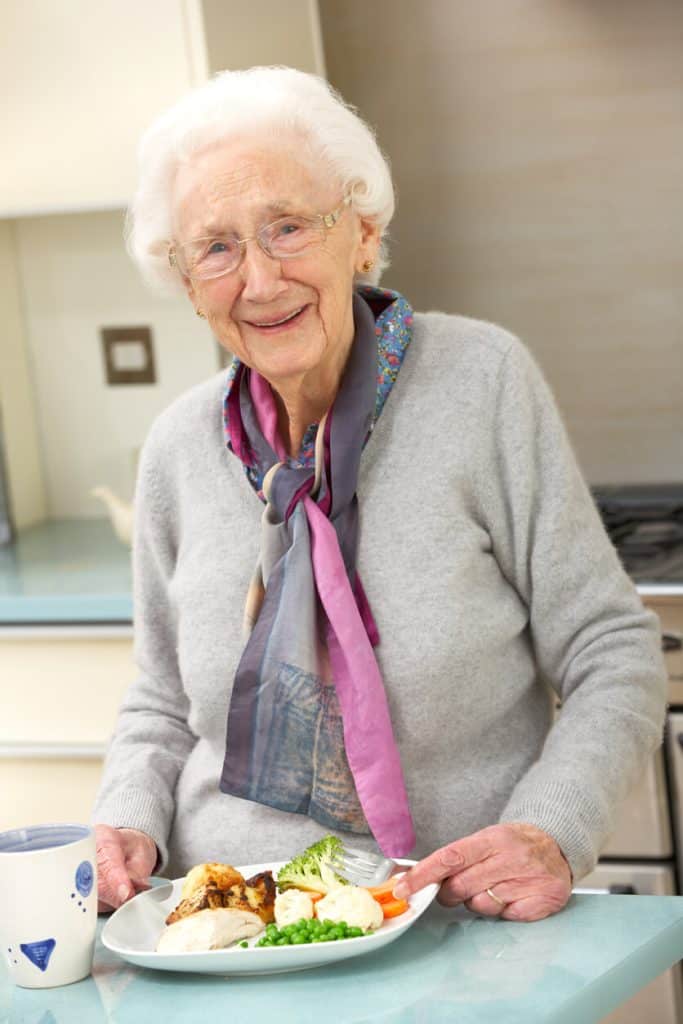 What are your loved one's nutritional and dietary needs?
Even a balanced diet, like larger facilities try to provide, might not meet the specific needs of your family member.
Every family has food traditions
that are specific to their family history, cultural heritage, religious observances, holidays, family gatherings, or just a favorite recipe that Great-Grandma used to make. These food traditions are what makes the day special and weave together the past with the present.
Your loved one probably already has a long-established meal routine.
Although routines can change over time due to employment schedules, chances are that your loved one has been in the habit of eating around the same time every day. It can be hard on individuals when these routines or schedules are disrupted. Because food is vital to our existence, it's natural for your family member to have developed unique habits related to food. Consider your loved one's habits and how their unique needs can be met. Does your family member like to snack? Do they
need
to snack between meals? Are they hearty or light eaters? Do they have food cravings, food addictions, or food allergies?
Sharing a meal is a social activity.
It should be relaxed and a time to connect with others on a personal level. It's important for older adults to have a time and place to socially engage with other people. Most seniors prefer small groups rather than a large cafeteria style of meal service. While there are many positive social interactions that can happen while sharing a meal, like talking and reminiscing, large groups can sometimes foster negative social interactions too.
According to The National Library of Medicine, researchers observed negative mealtime behaviors in facilities that housed and fed around one hundred residents.
Some seniors were rebuffed by their peers. Others were excluded from conversation. And sadly, some were completely ignored. It's important to find the right fit for your loved one, including the right fit at meal time.
Personal taste is very important when it comes to making sure your loved one eats and enjoys what they are served.
Some seniors will skip meals or turn to unhealthy alternatives if the food they are served doesn't match their personal taste. Some medications can change the taste of certain foods, so it's important that your loved one is heard. Just because something nutritious is on the menu doesn't mean it will taste good to everyone.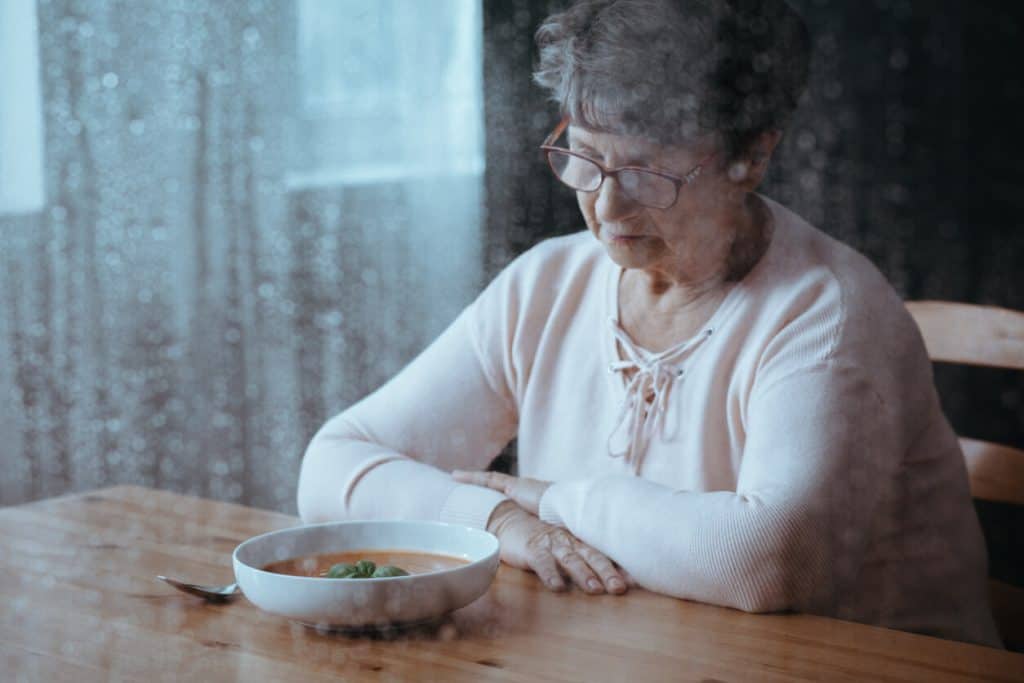 It's difficult in a large facility to observe everyone's eating habits, especially since they can change over time or even overnight.
A smaller living assisted situation can ensure that your loved one is seen and heard.
If they are too polite to complain about how something tastes, then there should be someone who notices and makes the appropriate adjustments for them. For a long time, the basic assisted living menu followed the dietary patterns of bland nursing home meals of past generations. Today's seniors expect more. They are more health conscious, more diverse, and more savvy about their fare. They demand fresh, delicious, quality meals with seasonal fruits and vegetables..
At Amy's Eden, we believe that they deserve it.
Contact us today by visiting our
website.
You can call to speak with a member of our team to find out more about senior living in our assisted living homes. Please feel free to email us with your questions, we're here to help. You can also schedule a tour of our lovely assisted living homes to learn even more.
According to Senior Guidance, there are some assisted living facilities that have menu plans that accommodate a wide variety of options.
Here are a few ideas that might fit your loved one's personal tastes, dietary restrictions, or religious preferences:
Vegan or Vegetarian
Low-Salt
Gluten-Free
Heart Healthy
Diabetic Diet
Kosher or Hallal or Word of Wisdom
International Meal Options
Today's seniors deserve a rich dining experience with all the amenities of home.
From breakfast to lunch to dinner and after-dinner desserts, mealtime should be culinary delight and something your loved one looks forward to experiencing. The right assisted living home will ensure that holidays and other special events are properly celebrated, including the all important food component.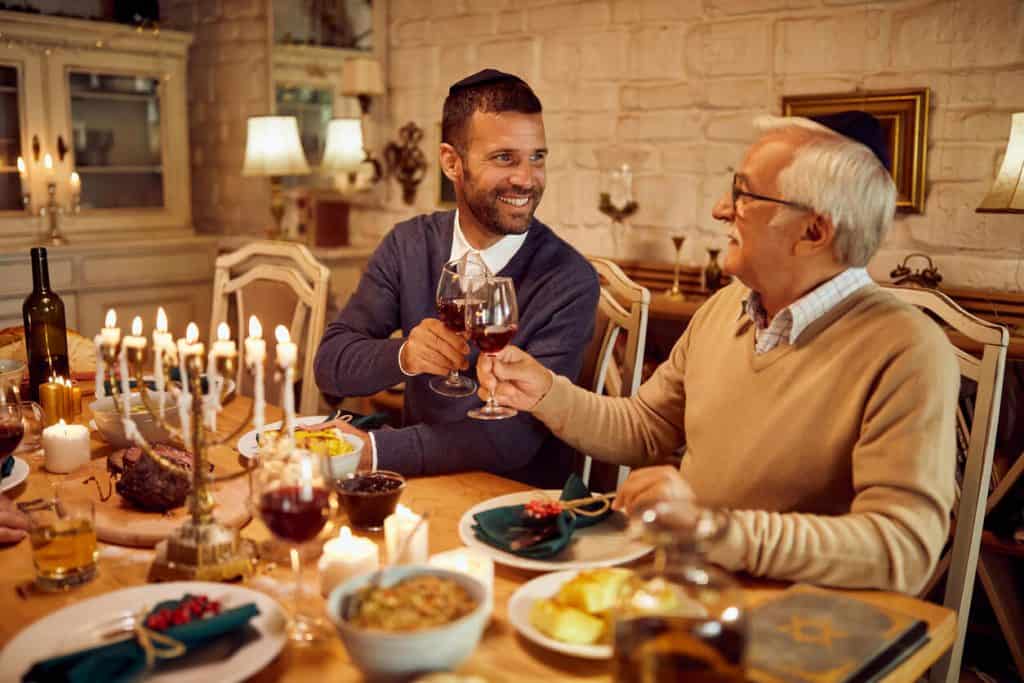 In-Home Caregiving Services Find an in-home caregiver in Reno & Carson City, NV! Amy's Eden caregiver in NV Free care assessment > Amy's Eden Senior
Read More »
Contact Amy's Eden Senior Care