How to Make and Keep Your Elderly Loved One Happy: Luxury Assisted Living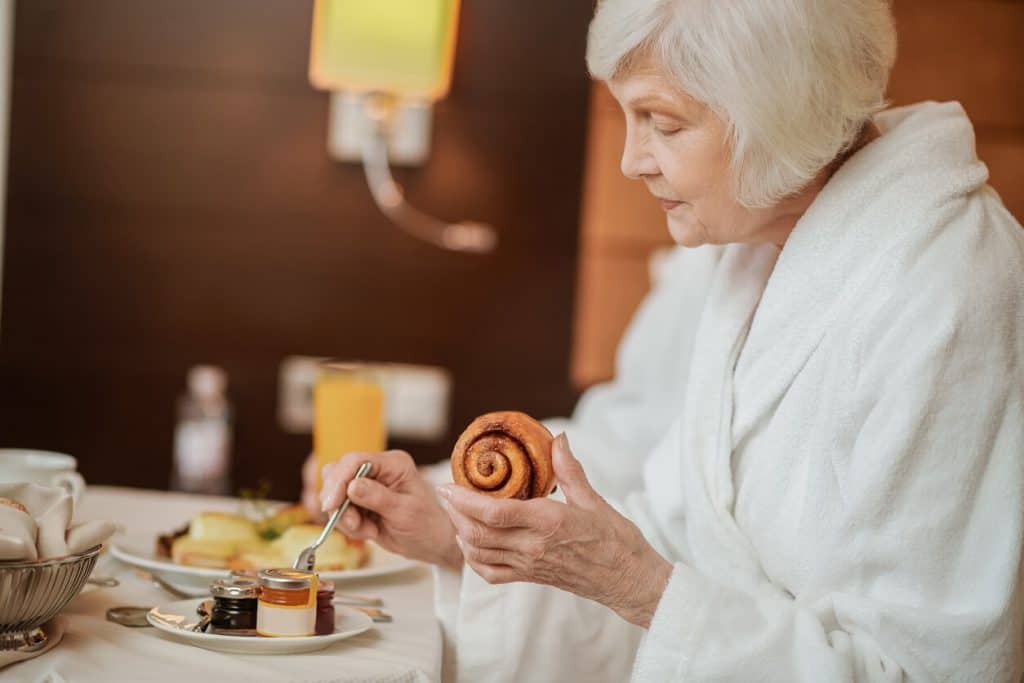 Luxury Assisted Living Facilities Offer More
Your elderly loved one worked hard and now they deserve to enjoy a bit of luxury in their golden years. Finding great comfort with a touch of extravagance is only a phone call away.
At Amy's Eden, we provide luxurious assisted living for seniors with high standards.
Our amenities for a healthy, luxurious lifestyle include:
Gourmet foods that are specially designed to meet your loved ones fine taste while maintaining a healthy diet
Access to physical fitness facilities, including gyms, swimming pools, and walking trails
Personal grooming assistance with access to salons
Cultural and social events
Transportation so that you can have peace of mind knowing they won't be driving themselves
Pet assistance because their dog or cat is important to them
Time to relax and enjoy life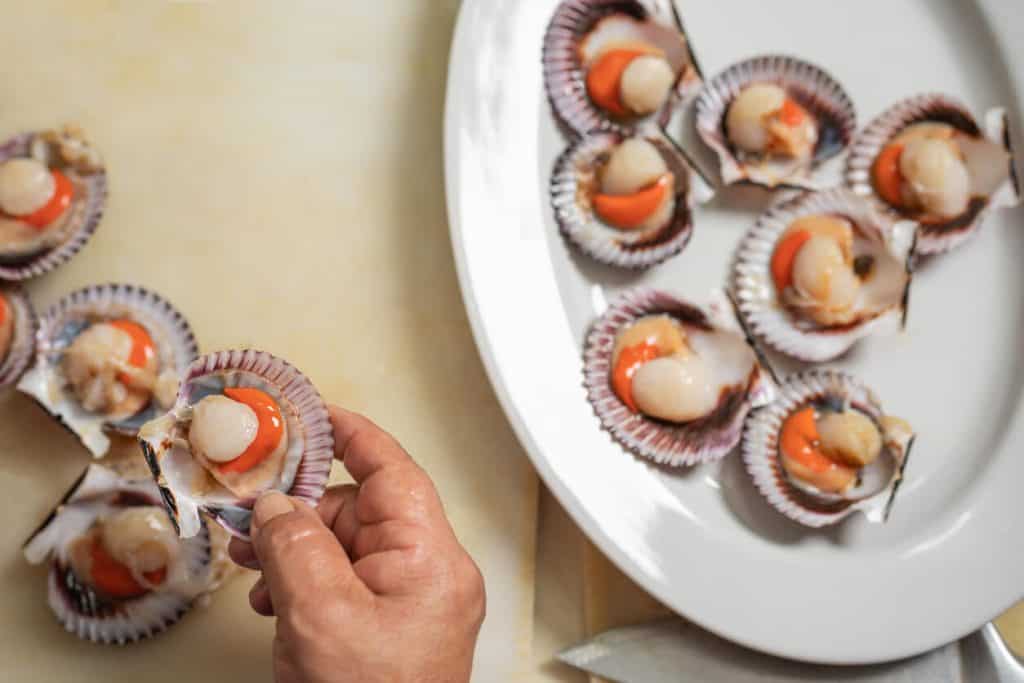 Fine Dining and Dietary Needs Can Be Compatible
According to the National Institute on Aging, maintaining a healthy weight in older adults is critical to their overall health.
Because our metabolism changes as we age, it's easy for seniors to lose weight unintentionally and in some cases experience weight gain. However, high end assisted living facilities provide delicious dining experiences to help your loved one keep a healthy appetite for good, nutritious food. Fine dining in a luxurious assisted living home caters to your loved one's personal taste and dietary needs so you don't have to worry about whether or not they will enjoy their meals. Your senior can enjoy gourmet meals that are created around their special diet. Here are a few examples of the type of diets that we offer at
Amy's Eden
:
Low Salt or No Salt
Low Cholesterol
Diabetic
Low Carbohydrate
Lactose Free or Dairy Free
Gluten Free
Vegetarian or Vegan
Keto
Special Allergy Diets
When searching for luxury assisted living for your family member, look for homes that offer all of the
amenities
they desire. In addition to delicious meals, look for a place that offers that sense of community and caring that builds bonds between residents and caregivers.
Your loved one should enjoy their golden years.
If they want to learn or experience something new, look for assisted living that offers programs in which they can participate. If your senior prefers to simply enjoy their luxurious surroundings with a pleasant view, there are assisted living homes that can provide that too.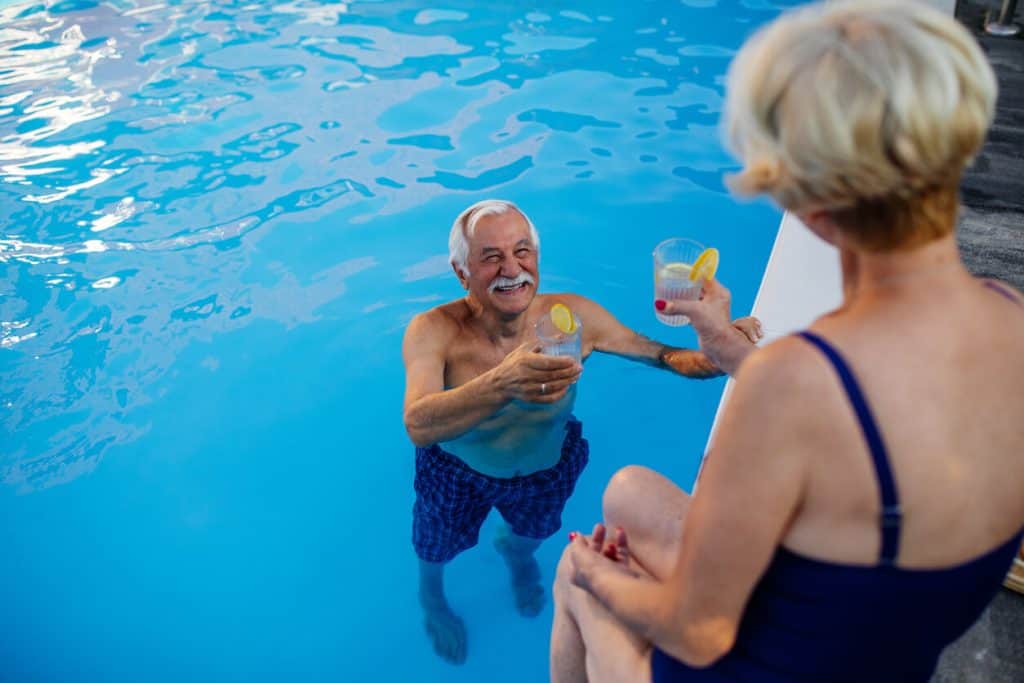 Healthy Aging Includes an Active Lifestyle
The Centers for Disease Control and Prevention recommends that people over the age of 65 include regular physical activity in their schedules for a healthier lifestyle.
The benefits of continuing or introducing exercise programs for seniors is amazing. For example, even moderate exercise can immediately help your loved one to sleep better, feel less anxious, and it can even lower their blood pressure. There are three main areas of activity for seniors recommended by the CDC:
20-30 minutes of brisk walking at least 5 days per week
Muscle strengthening exercises at least 2 days a week
Exercises that improve balance at least 3 days each week
For some seniors, low-impact activities are the best, especially if they suffer from joint pain.
Water exercise is one option that many seniors enjoy because most of their body weight is supported by the water. It's still a good workout though and since it can involve all the major muscle groups, swimming or water aerobics is a pleasant way to help increase stability and thus reduce the risk of falling. Luxury assisted living includes regular physical activity options to help prevent disease. Here are a few of the healthy benefits that physically active seniors can enjoy:
Reduced risk of Alzheimer's and other forms of dementia
Reduced risk of depression
Reduced risk of many types of cancer
Reduced risk of heart disease
Reduced risk of stroke
Reduced risk of Type II diabetes
Reduced risk of obesity
Reduced risk of falling
Healthier Immune System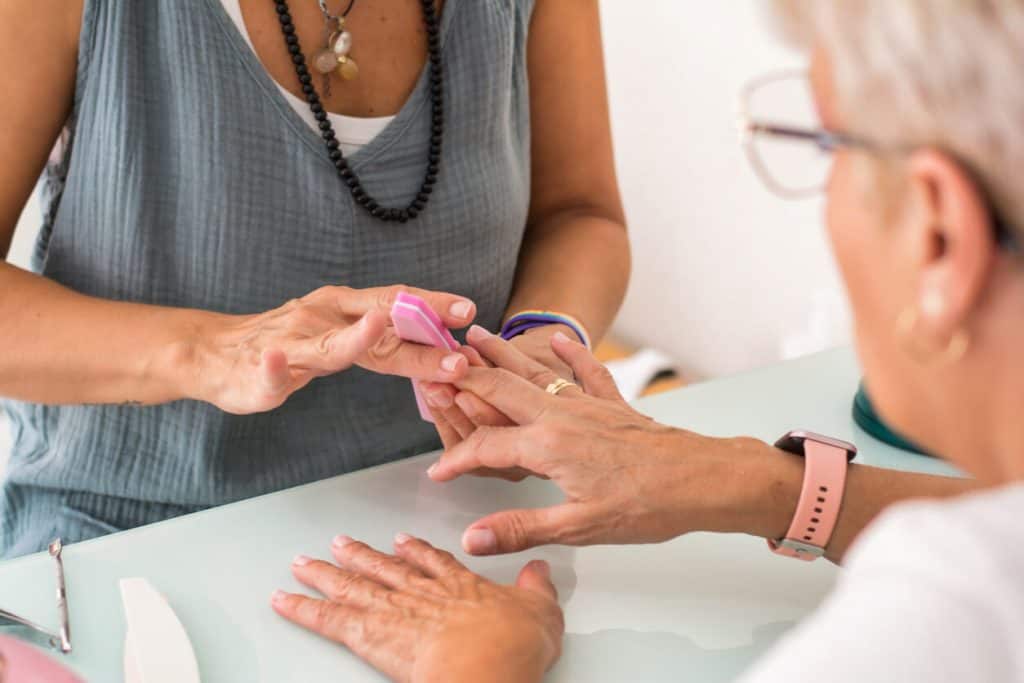 Each senior is unique and their physical abilities will vary. Luxury assisted living caregivers will help engage your loved one in the best activities for them. Caregivers will also be aware of their limitations and compassionately encourage your loved one to do the best they can without feeling pressured. The most important thing is to keep moving, whether it's swimming, golfing, going for a leisurely walk, or simply shopping and taking a break at a nearby salon. It all counts.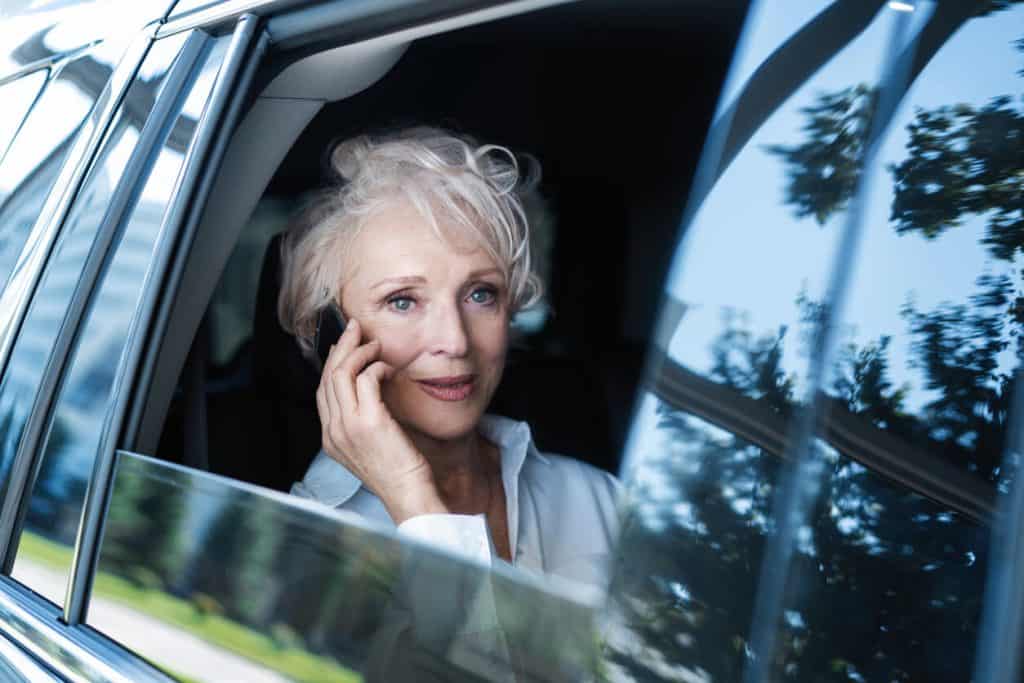 Transportation at the Luxurious Level
Not everyone likes to drive or wants to drive. However, if your elderly loved one enjoyed the independence of driving themselves, there still comes that difficult moment when it's time for them to stop driving. Here is a list of things to watch for when your loved one is driving. If you notice any of the following, then perhaps their driving days are over:
Slow reflexes or responsiveness
Easily distracted
Waning confidence
Not staying in the correct lane
Driving on the shoulder
Driving too fast or too slow
Experiencing "close calls"
Difficulty parking
Hitting the curbs
Small scrapes or dents
Talking to your senior about when it's time for them to limit or stop driving can be a hard conversation.
AARP has prepared a self-paced online seminar called "We Need to Talk" to help you navigate that difficult conversation.
Luxury assisted living includes safe transportation for your loved one.
No more worries about them having an accident while driving or even a small mishap while trying to park. Let someone else take the wheel and the responsibility of finding that perfect parking spot. Your senior can sit back and enjoy the ride and spare you the anxiety every time the phone rings.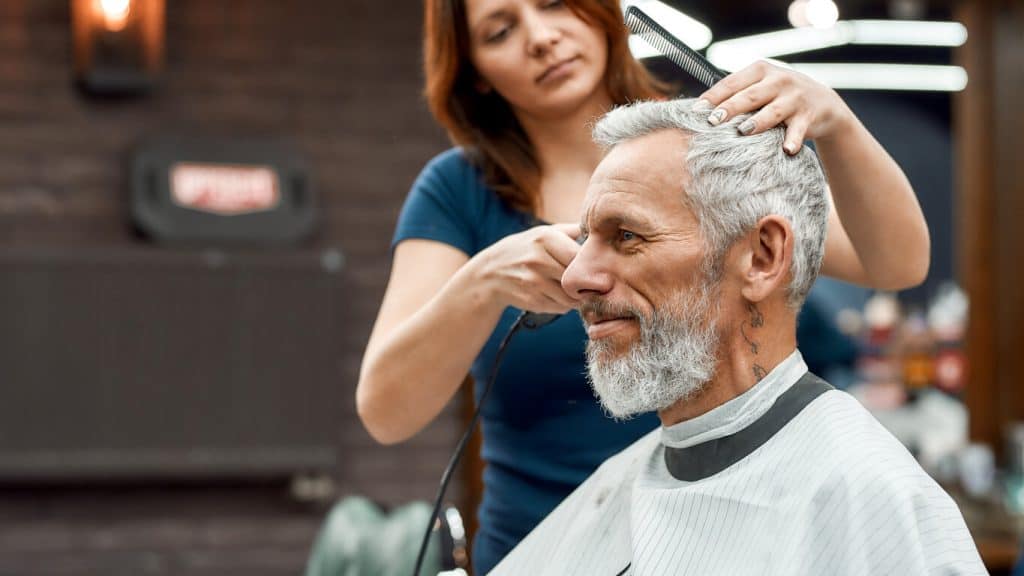 Luxury Assisted Living Includes Personal Grooming
As your loved one ages and their mobility decreases, an assisted living home that provides help with daily activities is important. Activities of daily living (ADL) include things such as help with dressing, showering, shopping, meal preparation, medication reminders, and personal grooming. Managing one's personal appearance is important at any age. At
Amy's Eden
, our trained caregivers can help your senior look and feel their best. They can assist with clothing, hair, nails, shaving, and other personal grooming tasks.
If your loved one has a favorite salon or spa, our caregivers can manage their appointments and transportation.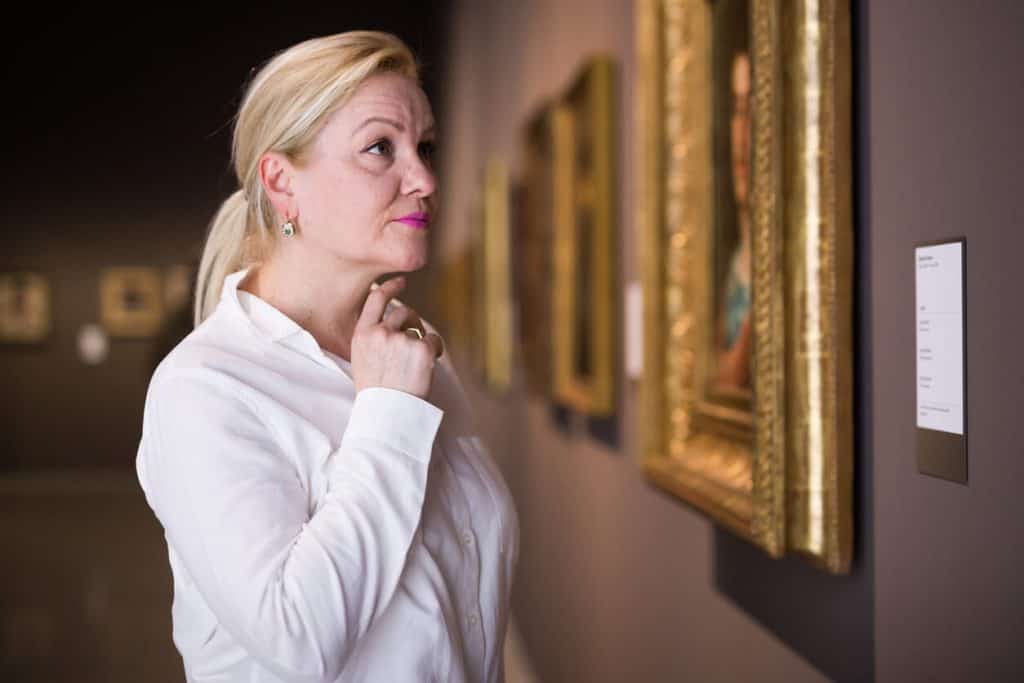 Enjoy Art and Theater
One of the great luxuries in life is being able to enjoy the arts.
Luxury assisted living includes excursions to local events, galleries, and the theater.
According to the National Institute on Aging, participation in the arts helps seniors in multiple ways.
Research shows that visual art, dance, theater, and music are very beneficial to our aging population. Activities associated with the arts have shown to improve memory and other cognitive functions.
If your loved one is suffering from dementia, music is especially helpful because it:
Reduces Stress
Reduces Aggression and Agitation
Promotes Social Interaction
Luxury assisted living helps your loved one enjoy an elevated and elegant lifestyle enriched by the arts. Whether it's a stroll through a gallery or exhibit, singing in a local choir, enjoying the ballet, or an opera, your loved one can participate at whatever level they choose. It's never too late to learn something new.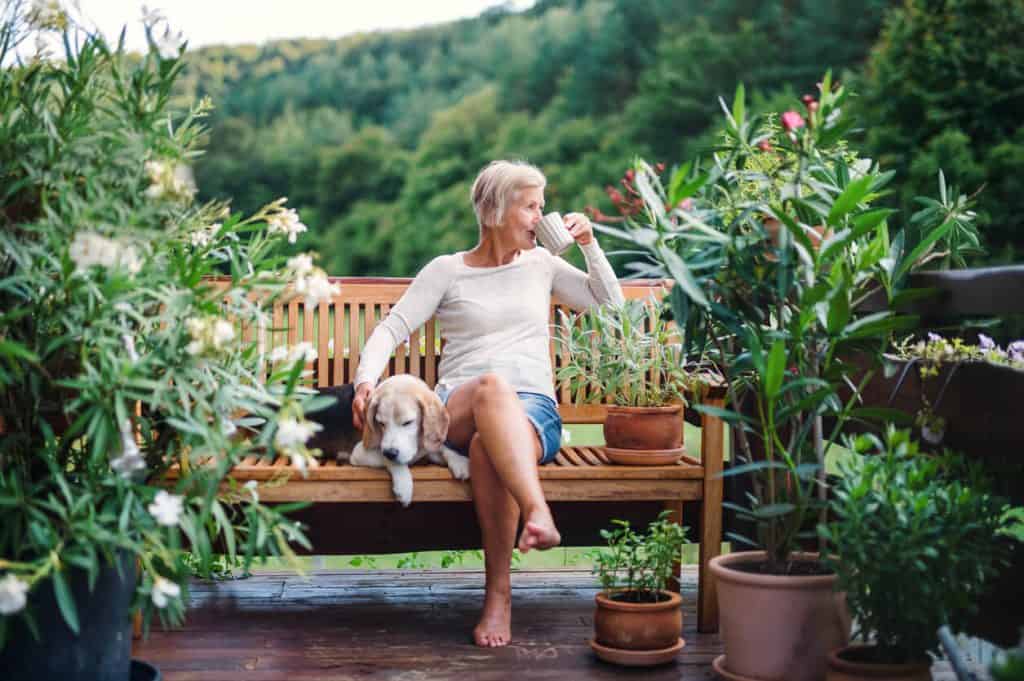 Luxury Assisted Living Includes Pets
Research has shown that older adults who own a pet are healthier and happier.
According to the American Humane Society, more than half of all seniors own at least one pet.
As you search for the perfect assisted living home for your loved one, look for one that will allow your family member to keep their beloved pet with them. Pets provide companionship and comfort. They're good for emotional and social well-being, but read about these many health benefits too:
Pets help relieve anxiety, stress, and depression
Pet Owners tend to have lower blood pressure
Pet Owners tend to have healthier cholesterol levels
Pets tend to help with pain management and wellness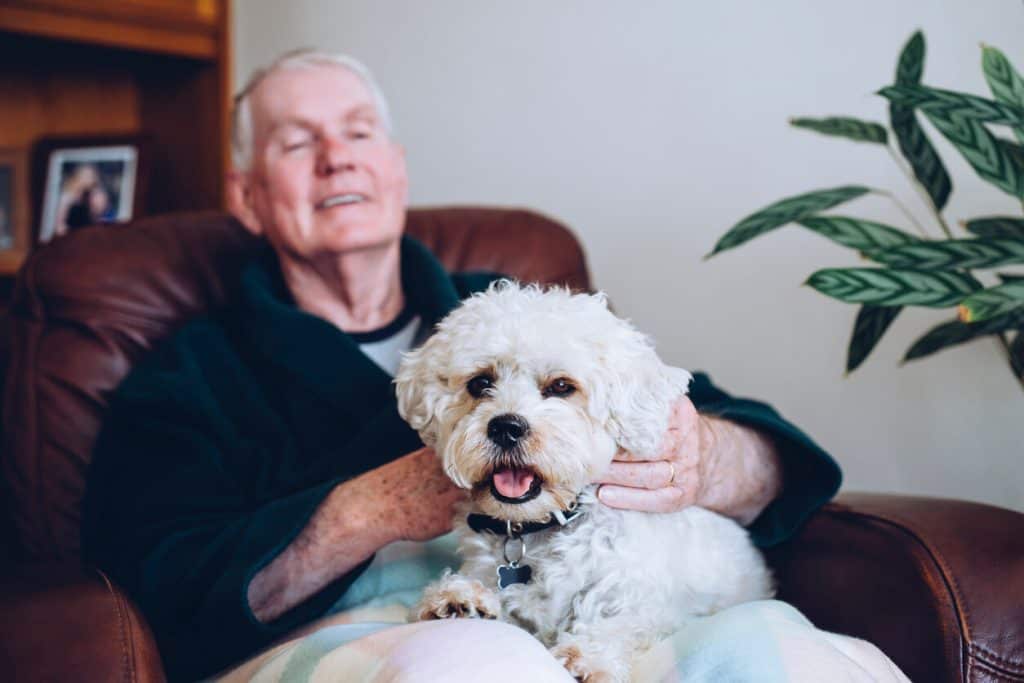 If your loved one doesn't have a pet but would like one, consider adopting a senior dog or cat because they tend to be calmer than a puppy or kitten and require less training.
Take your family member's mobility into consideration too.
Are they able to walk a dog? If so, can they safely walk a large dog? Are they able to safely walk a dog in the winter? Is snow or ice a problem where they live? Does your assisted living facility offer dog walking as part of their services? There are many types of pets available for seniors who can't walk a dog. Cats are also a good option because they are trained to a litter box or pad. Caged pets, like birds, are another option for seniors who might be allergic to cats or dogs.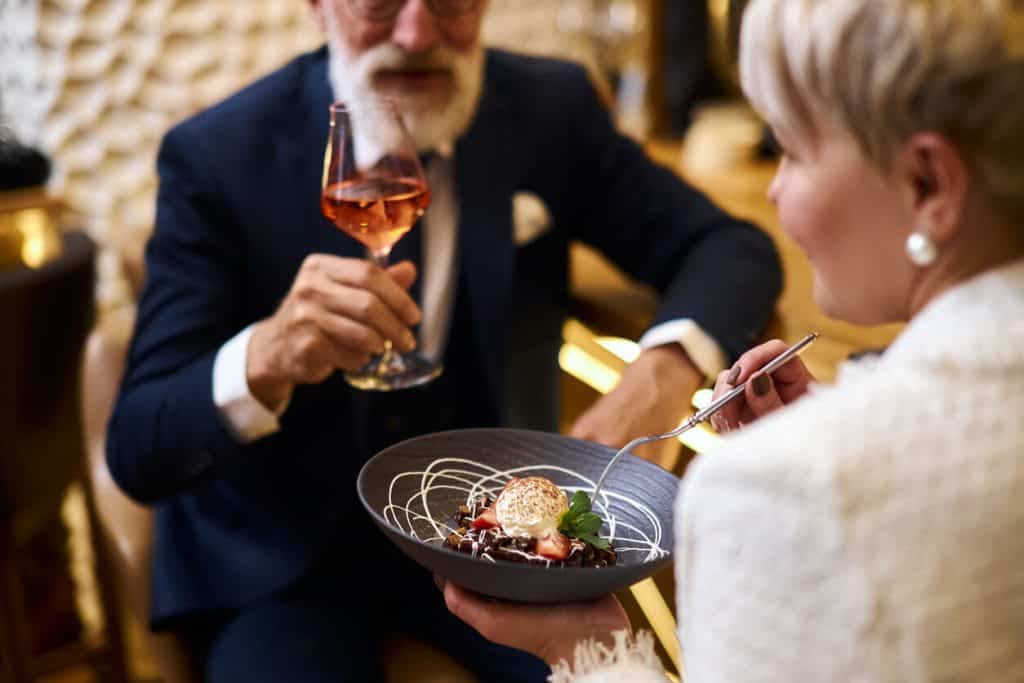 Luxury Assisted Living and Amenities for Today's Seniors
Twenty-first century seniors are looking for luxury, not only in their environment, but also in their experience.
Today's seniors demand a dining experience that is fresh, healthy, and delicious. They desire activities that suit their lifestyle. They are concerned about fitness, nutrition, and community. You know how modern seniors aren't afraid to learn new things or go to new places. They enjoy programs, events, and activities that keep them healthy and their mind alert. What we do at
Amy's Eden
is to organize outings to events, activities, and programs that specifically interest your loved one. As a matter of fact, you might be surprised one day to go to a show or event and realize that's your mom or dad up there singing and dancing! Help your aging loved one find the best options available in senior living.
Look for their brand of luxury.
Please contact a member of our staff today
to find out more about our services, amenities, location, and luxury senior living. We care about your senior whether they are nearing retirement and want to live an independent lifestyle (but with the added luxury we can offer) or if your loved one needs memory care, we're here to assist and offer our support.
In-Home Caregiving Services Find an in-home caregiver in Reno & Carson City, NV! Amy's Eden caregiver in NV Free care assessment > Amy's Eden Senior
Read More »
Contact Amy's Eden Senior Care