Is an Elderly Home Facility An Ideal Fit For My Aging Parents?
You know how most adult children want to take care of their families and have successful careers, but it can become hard to balance everything. In the end, their families may suffer, especially the elderly. It would break your heart to watch your elderly parent suffer for any reason. What we do at Amy's Eden is help you take care of your aging parent in a safe environment where they will feel cherished and valued. Our assisted living homes host two residents at a time, and this offers your parents more individualized care at a time in their lives when they need it. Assisted elderly homes are ideal for most seniors as they provide excellent support and independence. When your loved one joins an assisted living community, they will maintain their privacy and autonomy while resting, knowing that there is a caregiver who will care for them if necessary. You do not have to worry that your elderly parents will have to start afresh, as they will meet with fellow residents at the assisted living homes. In most cases, the interactive programs at Amy's Eden assisted living homes ensure that your senior is always active, participates, and learns new activities they enjoy.
What Is An Assisted Living Home Facility for Your Aging Parents?
Assisted living facilities are residential homes for the elderly where the residents require help with:
Daily activities like bathing, cooking, and maintaining a house.
Making their appointments, among other activities.
Finding companionship.
An elderly home is ideal for a senior who requires more personal care services than you can provide at home or a large retirement facility. Your elderly loved one will qualify for this type of senior care if they do not necessarily require constant nursing care.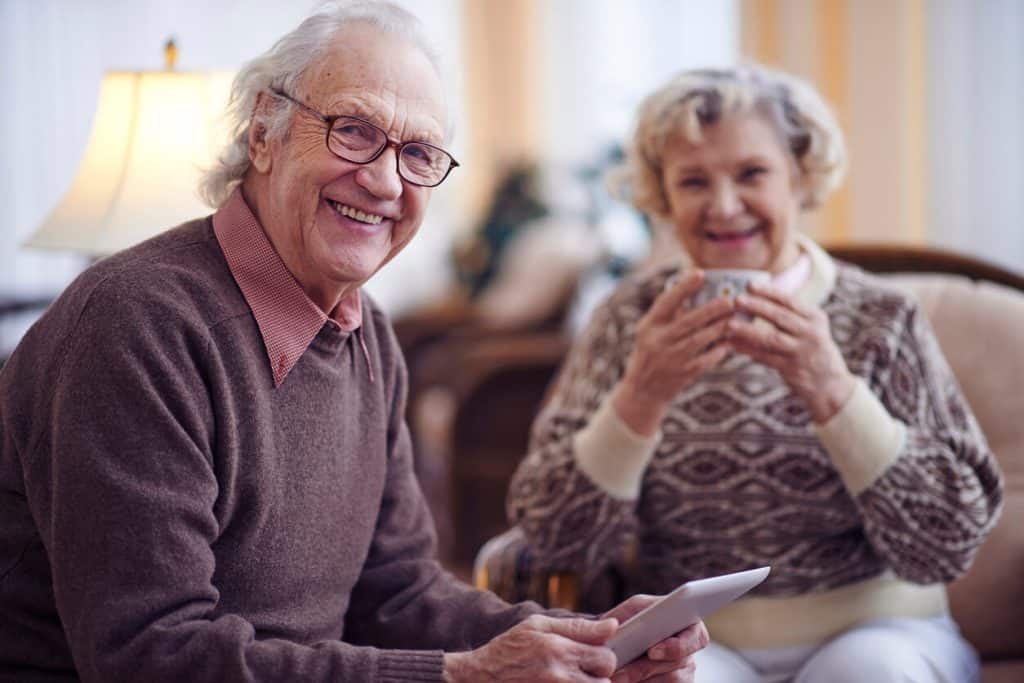 Once your parent moves into an elderly home, they will benefit from the facility's safety measures. Additionally, they will rest easy knowing their family and friends are at peace with their living conditions, and they can contact you anytime. You will realize that your elderly parents tend to worry if they think they are becoming a bother to you. They want you to live and enjoy your time with your young family. On the other hand, you will not be at ease knowing that your parent requires additional help that you may be unable to provide. All this will deteriorate your family's health and happiness as all members will be stressed. To prevent this, consider weighing the available care options to ensure everyone is comfortable. In an elderly home facility, your beloved senior will be assured of their independence and, at the same time, have their privacy. If you want to visit them, you have access to them, which goes a long way in ensuring their mental well-being. Nothing gives a parent sleepless nights more than knowing their kids worry about their welfare. Your parents will still worry about you, especially if they think they are burdensome or interfering with your daily schedule. Once your aging parent joins a senior residential home, the facility will sit down with them and develop a personalized daily plan. This plan will consider their personal tastes, limitations, and strengths and help them establish tailor-made care services for their needs. You and your elderly relative must be open and honest about the circumstances leading to the decision to move into an assisted living home. The decision to leave the comfort of their home and seek elderly help can be daunting. Explore the available senior care options with your loved one and decide on one that suits them best. To do this, you must be honest with your loved ones and let them know you are not abandoning them. Let them know you have their best interest at heart. Talking to them about their needs and health concerns is crucial before making any decision.
Advantages of Having Your Aging Parent Move Into An Elderly Home Facility
There are several benefits that your parents will reap once they move into an elderly home.
An Opportunity To Make New Friends
As you concentrate on building your life, your aging parent may be getting lonely and feel isolated. They may require your assistance at a time in your life when it may be impossible to give them 100% of your time. This becomes more apparent when they start having mobility issues or memory loss.
Looking for senior care options is one way of ensuring they have a quality life.
Studies show that most seniors are prone to suffer mental health issues like depression due to isolation. Therefore, if you notice your parents do not have a social or family life, one way to assist them is to search for available home care options to help revive needed socialiality. You can rest easy once your loved one moves into a home for the elderly, as you will know they are not alone. They will participate in several activities that are fun which will help them interact with other seniors. When your loved one moves into a home for the elderly, they will have an opportunity to connect with other seniors going through the same situation. It is easier to make friends at an assisted living home than at the mall or in their neighborhood.
24/7 Support System
If your parents have an issue managing their household chores, living in an assisted home will help them as the staff will chip in when necessary. If your parents want to take care of their space, they can do so, but they won't need to worry about mowing the lawn or making repairs. If your aging parent requires assistance in grooming or personal care, Amy's Eden home staff will provide round-the-clock care. At our elderly home, your parents will benefit from a support system that aims to make their lives more prosperous and fulfilling. Once your senior moves into an elderly home, visit them often, so you will know if they are content with the facility's features.
Enjoy Great Peace of Mind
Once you take your parents to a home for the elderly, you will have peace of mind knowing that your parents are staying safe. At
Amy's Eden
, we have designed our homes to make them safe without necessarily making them appear or even seem like nursing homes. In an elderly home, the design and attention helps in making the place more accident-proof. You will find that the home includes grab bars that support the residents while in the bathroom, an emergency preparedness system, and even some ramps help with mobility.
Exposure To New Adventures
Your parents will benefit from the social activities at our home for the elderly. Assisted living facilities incorporate several activities in their daily routine. These activities, whether a new game or activities like painting, will help keep the residents thriving and help to stimulate their minds. Trying different and unique activities helps your loved one maintain good mental health. For most seniors, living in a home for the elderly could be the only time they do not have the responsibility of taking care of everything else. The housekeeping and support allows them to tap into their creative side. They can explore more options that they might not otherwise have had the opportunity to do, if they were still in their home. Home care for the elderly allows them to pursue their talents and explore new hobbies in an environment conducive to creativity and at their own pace. When your loved one obtains
excellent senior care,
they will spend their twilight years enjoying the company of their family, who are free to visit them at any time.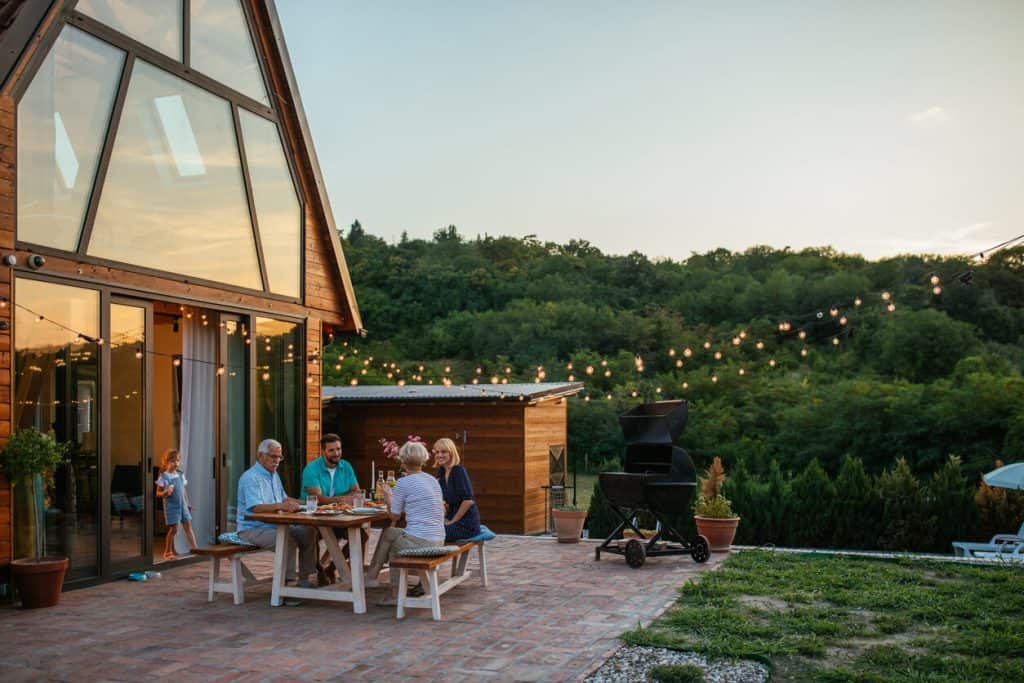 A Variety Of Nutritious Meals
Preparing food can be a tedious task, especially if you are doing so for only one person. Food preparation doesn't get easier as one ages, and your parent might turn to unhealthy fast foods to avoid the hustle that accompanies cooking. Planning what to cook and rushing to the grocery store for the ingredients may be too much for most seniors. In a home for the elderly, there is a nutritious dietary program that offers residents the opportunity of choosing what to eat from a selection of healthy meals. A team of culinary experts at an assisted living community plans and prepares healthy meals. They will also make special diets if your senior needs one. You do not have to worry if your parents love certain foods; they can request our staff to prepare what they prefer at
Amy's Eden
.
Medical Assistance
If your parents take medication, you may be worried about them skipping or taking their prescriptions as prescribed. This is especially true when your parent or loved one suffers from dementia, or you are afraid their mental state is not as sharp as it used to be. It can be almost impossible to keep a track of their medications. If you are in this situation, consider an assisted living facility, as it will have staff to oversee your loved ones to make sure they take their medications on time. Also, it will give you peace of mind as the chances of your parents overdosing are minimized.
How Do You Determine If A Home For The Elderly Is The Right Fit For Your Loved One?
Once you have decided on an elderly home for your loved one, the next question is:
How do I know if it's the right fit for my loved one?
You do not want to make a mistake and take your parents somewhere they will be uncomfortable. Too many others like themselves in large facilities is a reminder of their own fears of aging. The following tips should help you and your loved ones determine if the facility offers elderly support that will make your loved one feel safe and comfortable:
If you feel at ease when you are at the home for the elderly
Friendly staff members
Accessibility: you want a facility that you and your family can visit whenever possible
Thriving environment
A wide range of activities that your loved one wishes to try
An environment that does not look or feel like a nursing home
How Do You Determine If Your Loved One Requires Senior Care?
It can be tricky to determine if your parents require elderly support. It is always difficult to know when your help is insufficient, and your parents need more care. Do you hire a caregiver to come and assist several times a week, or do you take them into an elderly home? Which care for the elderly fits your senior's needs best? These questions may be running through your mind as you read this article. You will know that your parent requires additional care services when you realize:
They are unable to maintain their home
They can not drive to their appointments or go to the grocery store
They can not use a public system due to mobility or mental health issues
They seem lonely and have no social life
They wear inappropriate clothing (For example, wearing winter clothes during the summer.)
The refrigerator is full of spoiled food
They regularly forget to eat
They are losing weight
They have bruising on them, even if they try to cover it up
They do not change clothes and seem to wear the same clothes every time you visit them. (It could indicate they are forgetting or are afraid to shower or not up to doing their laundry.)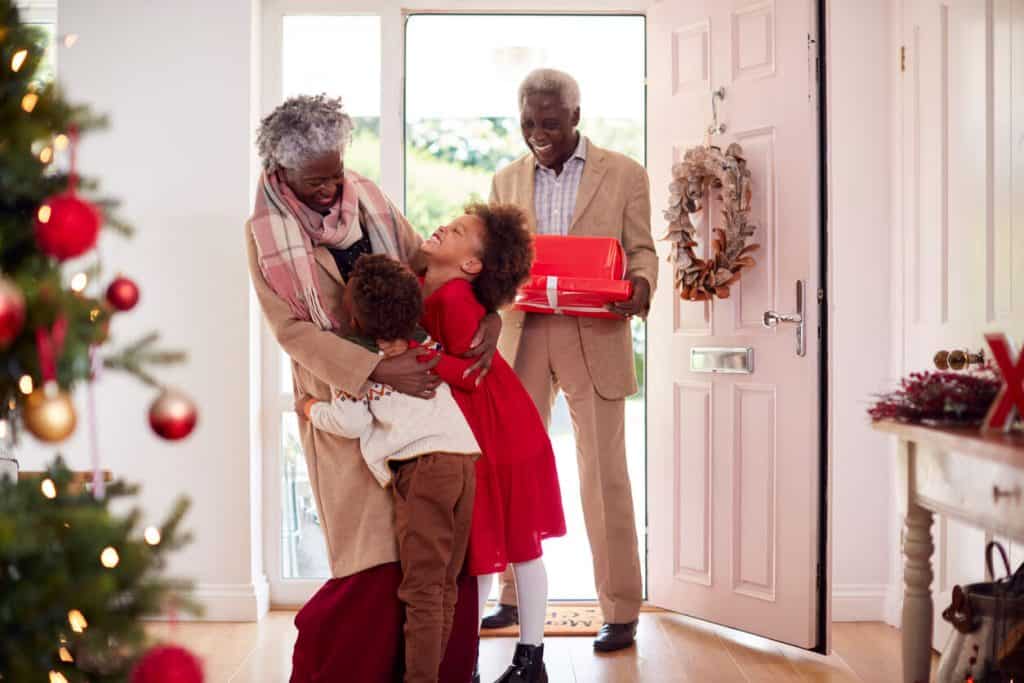 How Do You Talk to Your Parent About Seeking Senior Care
After you have concluded that your parent requires additional care services, the next step is to talk to them. Talking about senior care with your parents as an adult child can be challenging. You do not want them to feel like they are a burden to you, but you also want them to have the best care available. Talking to your parents about a long-term solution to their declining health will require a perfect balance on your part. You might need to consult with the rest of your family members and enlist the help of the upcoming new home. Your discussion should cover:
Overall health condition
Senior care activities
Personalized interests
Care options
Financial resources
The Best Reason to Contact Us: Opportunities for a Better Life
You know how challenging it can be to juggle family commitments, work, and taking care of your older loved one. You want your senior to receive the best care that individuals in their golden years can get. That's where
Amy's Eden
can help.
What we do is bridge the gap between what you can do yourself and what needs to be done for your senior.
In fact, it's like crossing a metaphorical bridge, a Golden Gate Bridge, just for your golden aged loved one. We offer you access to trained caregivers, who are compassionate, with specialized training to keep your loved one happy and safe.
Skp the guilt, skip the worry, skip the stress.
Visit our website and call or email us instead. Let our experience be your resource. Whether you're concerned about covid-19 prevention, a special menu, events to keep your loved one thriving, or your senior's eligibility for elder care, please feel free to contact us. It's our policy to provide the best service to you by putting your loved one first.
Our main objective has always been creating a caring, compassionate home where seniors, regardless of disability, are happy.
In-Home Caregiving Services Find an in-home caregiver in Reno & Carson City, NV! Amy's Eden caregiver in NV Free care assessment > Amy's Eden Senior
Read More »
Contact Amy's Eden Senior Care