How and Where to Find Stable Live-in Caregiver Jobs in 2022?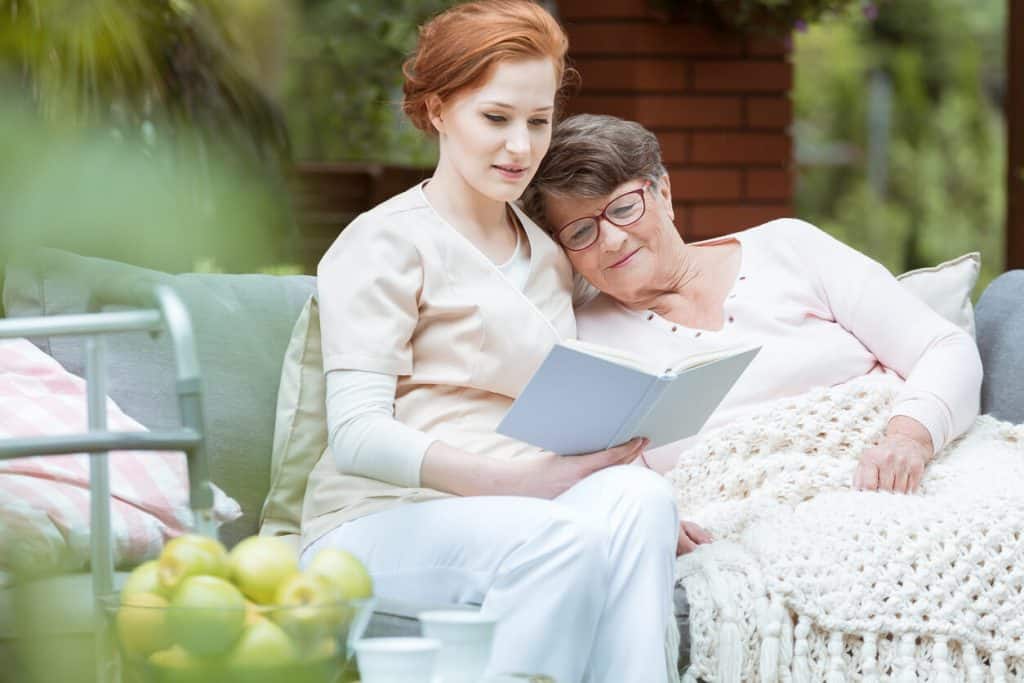 We love superheroes! Be it Captain America, Superman, Spider-Man, or any fictional characters—we look up to them as figures of strength, compassion, and inspiration. But how about real-life superheroes? Can you imagine someone who embodies the same qualities as your well-loved characters?
We can think of some: the caregivers who tenderly and compassionately help seniors live their best lives. For others, it's their live-in caregivers. They're superheroes without capes who wear kindness and compassion on their sleeves—people who selflessly care for others.
Caregiving is one of those noble jobs, like teaching, where you can make a difference in others' lives. Caregivers serve, and as they continue to do so, they gain life-changing experiences. If you or someone you know wants to explore private live-in caregiver jobs, here's your short guide to the basics of the caregiving world.
What Is a Live-in Caregiver?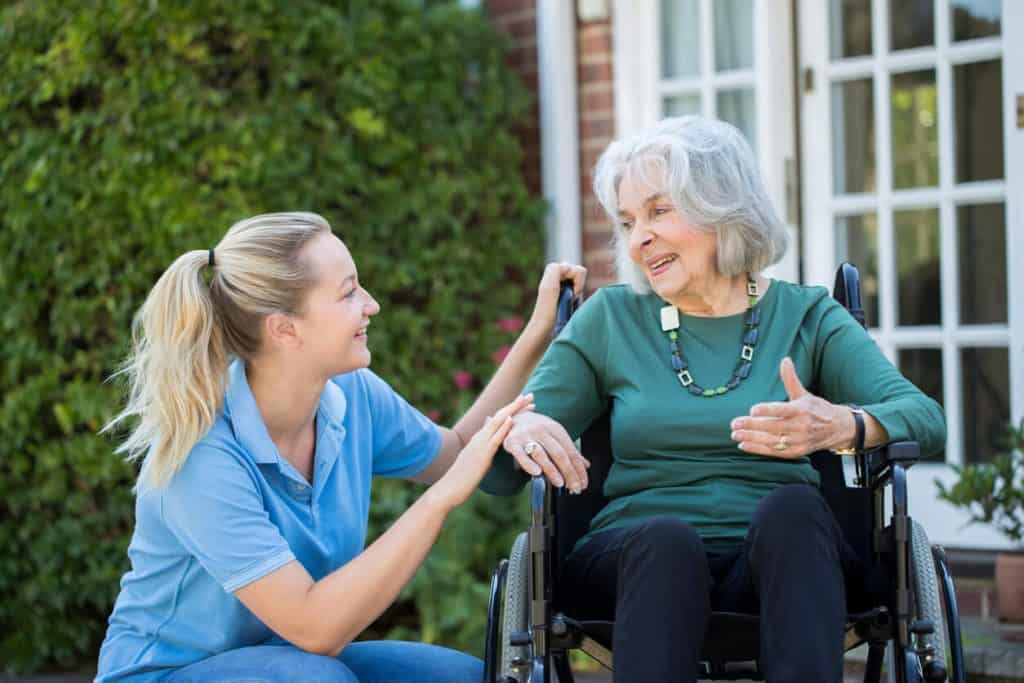 Families hire a private caregiver to provide hourly care on an as-needed basis or stay with their senior loved one in their home as a live-in caregiver. A private room is provided for the live-in caregiver, allowing them to live with the person they care for.
This setup is beneficial if a senior needs care and support during the day but, more importantly, during the night. This doesn't mean that live-in caregivers work around the clock. They sometimes work the most hours at night, so they take breaks or naps during the daytime. Whenever they do, another caregiver comes in to take over the caring tasks.
Now the question is, "Who can work as live-in caregivers?" Caregivers providing live-in care are either personal care aides (PCAs), certified nursing assistants (CNAs), or home health aides (HHAs).
Live-in caregivers are often the primary caregivers, meaning they oversee the general healthcare needs of the client, including medication management, personal care, and mobility assistance. They assist in managing the household by running errands, like grocery shopping, accompanying their client to checkups, and communicating with the doctor about the client's well-being.
What Is the Salary for a Live-in Caregiver?
Each state has a different wage structure, so live-in caregivers get paid depending on the cost of living and the job description or type of care provided. According to Zippia, the national median salary for a live-in caregiver is $36,855 per year or around $17 per hour. Live-in caregivers from the states of Connecticut, Maine, Massachusetts, New Jersey, and Vermont can earn more, with the top 10% making around $59,000 annually.
More than the financial benefits, caregivers find satisfaction and meaning in helping others and receiving gratitude from the person and families they care for.
How Can You Work as a Live-in Caregiver?
Starting a career as a live-in caregiver is easy. You don't need any medical background or experience. You can get a job after completing the state requirements.
1. Get a high school diploma or an equivalent education
Though not necessarily a requirement, many employers will review your resume looking for relevant education. A high school diploma shows that you value common knowledge, and have the skills to understand better what is going on with the people you will care for. If you were unable to get a diploma as a youth, there are many programs available to get the equivalent as an adult.
2. Pass the state-approved background checks, CPR and First Aid, and Abuse Prevention certifications
Live-in caregivers provide both medical and non-medical care. People delivering skilled nursing services, such as rehabilitation and therapy, dietary management, wound care, and specialized disease care, must either have a nursing degree or get licensed through a state-required nursing assistant or home health program. One example is the nurse assistant training by the American Red Cross.
To apply for caregiver jobs in private homes for non-medical care, you must also obtain the state-approved requirements for employment. You'll receive training on supporting seniors with housekeeping, daily tasks, and personal care and security. Some employers, like Amy's Eden Senior Care, offer training on the job as you begin your employment.
Basic and advanced caregiving training courses can last from a few hours to months, depending on the Facility and state regulations. Medication management classes take 16 hours to complete.
Another thing when you apply as a caregiver, you'll also be required to have a negative TB test, often a proof of a COVID vaccination, and pass a physical to do the job requirements.
3. Complete on-the-job training
After hiring, caregivers may be required to complete a short on-the-job training to learn the essentials of their responsibilities.
4. Complete an ongoing training program
Some live-in caregivers who provide care for clients with a specific disease, such as Alzheimer's or dementia, must comply with the regular and ongoing training required of them by the state to review and update their care knowledge.
If you plan on moving up in the organization you start working at, additional training may be required. Nevada requires Medication management training for administering in facilities.
What Are the Responsibilities of Live-in Caregivers?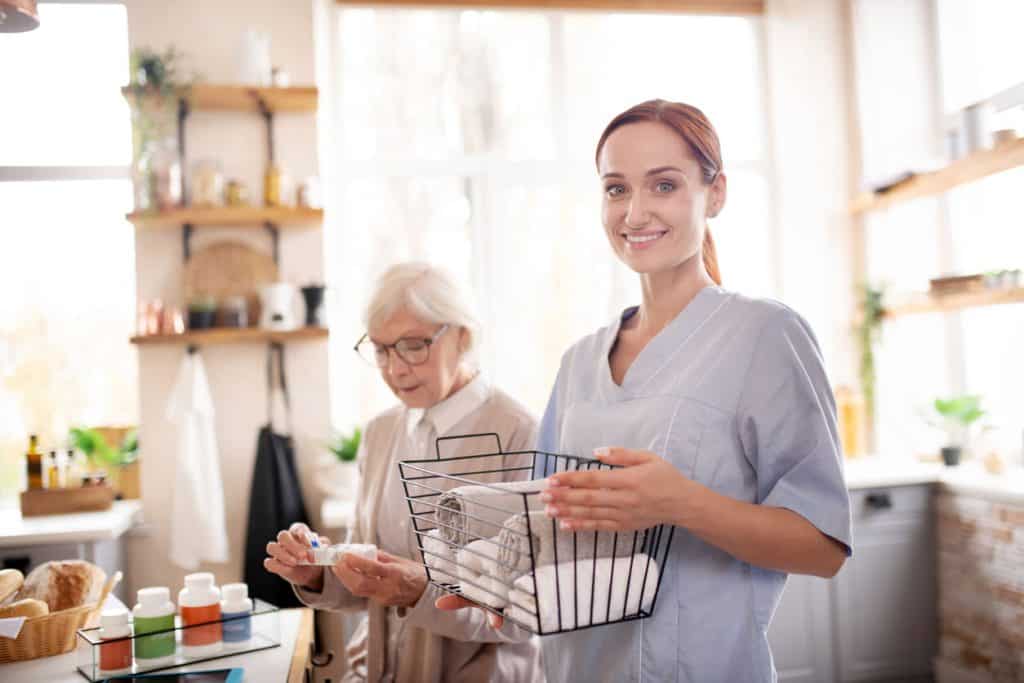 Live-in caregivers offer care and support customized according to their client's needs. Their range of services encompasses both non-skilled and skilled. This is especially true of Amy's Eden Senior Care assisted homes.
● Daily one-on-one personal care and support on a needed or scheduled basis
Daily tasks include helping with housekeeping and personal hygiene, such as preparing wholesome meals, laundry, trimming nails, dressing, bathing, and other basic non-skilled services.
● Companionship care
If the client runs out of food supplies or needs to refill their prescriptions, live-in caregivers can help. They can run errands, schedule and attend doctor's appointments, and accompany seniors to social events, performances, and nearby attractions.
● Ensuring a healthy and safe environment
Most caregiving clients are seniors with limited mobility and declining physical health, people recuperating from a serious injury, or those with memory loss. Live-in caregivers ensure the floor is free from clutter, the bathroom is dry with non-slip mats installed to prevent slips, and no furniture blocks the pathway. They help oversee the home's safety and security.
● Medical care
Private live-in caregiver jobs don't include skilled nursing, like wound care, measuring vital signs, administering medications, catheter care (but not putting in or taking the tube out), and managing medical equipment if the client uses one, such as oxygen equipment. Only CNAs, nurses, and home health aides or Assisted Homes in Amy's Eden Senior Care, can provide the above-mentioned medical care services.
Though they live alongside their clients in their homes, live-in caregivers don't work 24/7. Under the Federal Labor Standard Act (FLSA), live-in caregivers must have a 5-hour uninterrupted sleep in 8 hours. They work on a schedule but are responsive to emergencies at any time.
What Is the Difference Between Live-in Caregivers and 24/7 Home Care?
Most people can't distinguish between live-in caregivers and 24/7 home care. People would often think of them as the same thing, but here's a table highlighting how the former is different from the latter.
| Differences | Live-in Caregiver | 24/7 Home Care |
| --- | --- | --- |
| Number of caregivers | The Agencyhires only one primary caregiver for the entire 24-hour period. The Agency can hire another caregiver during weekends or when the primary caregiver needs respite. | The client or agency hires two to three caregivers to cover the entire 24-hour shift. Each caregiver works from 8-12 hours daily. |
| Care hours | On a needed or scheduled basis, about 12 hours per day to monitor the client. | Provide around-the-clock monitoring and supervision to the client |
| Rest breaks | Required. Clients must provide at least 8 hours of uninterrupted sleep to live-in caregivers. If the caregiver is interrupted during this time, the client must compensate for the time. | Not required. Caregivers work on rotating shifts (e.g., 1 for the morning shift and 1 for the night shift, or 3 caregivers for an 8-hour period), so breaks may not be necessary. |
| Sleeping quarters | Provided by the client or family | Not required |
| Arrangement | The live-in caregiver lives in the client's residence or stays for more than one 24 hour shift at a ttime | The caregiver doesn't live with the client. |
Between the two, live-in caregivers are a better option for families with limited financial means but still need constant care and monitoring for their loved ones.
Where Can I Search for Stable Live-In Caregiver Jobs Near Me?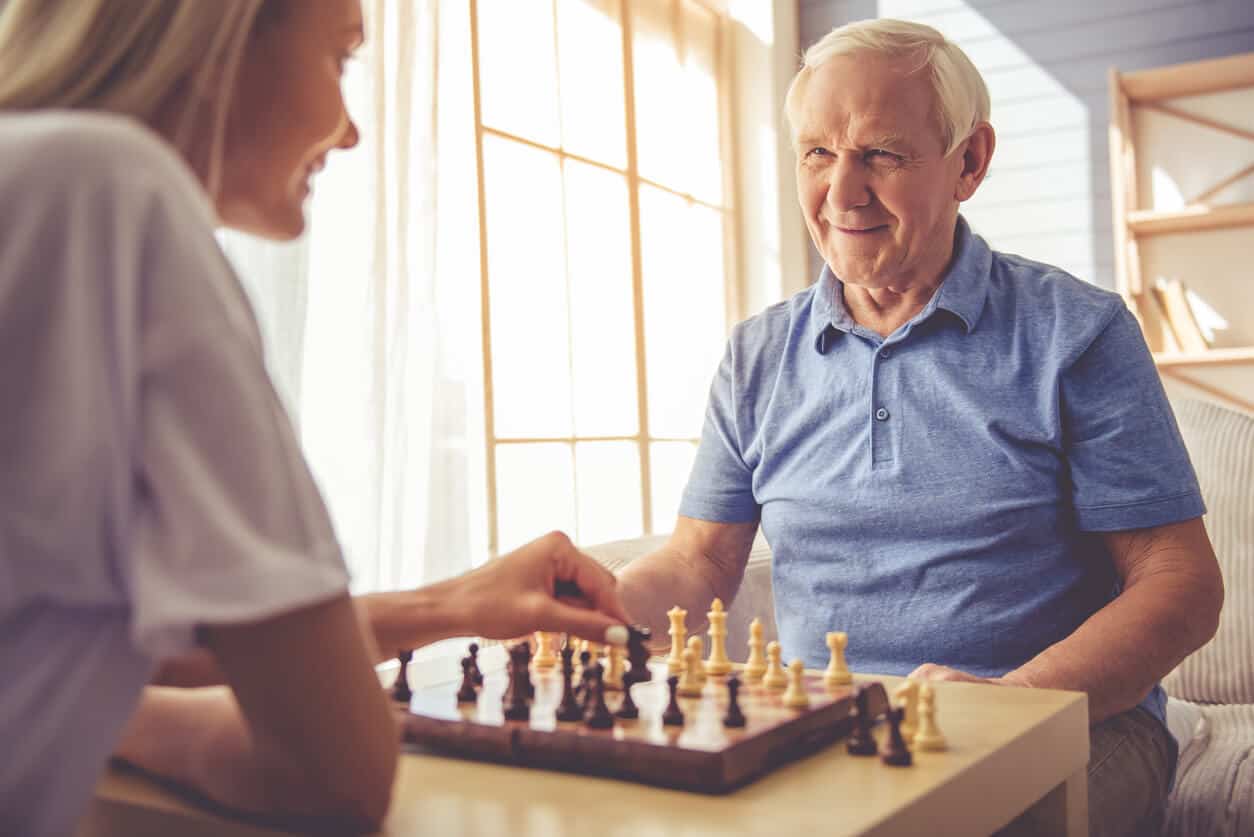 Caregiving is a stable job if you do it with passion.
The truth is no industry is as stable as health care. Demands for caregivers are at an all-time high. The Bureau of Labor Statistics projected that jobs for home health and personal care aides will grow by 25% from 2021 to 2031, a rapid increase compared to all other occupations.
Here are sources to find the best caregiving jobs:
● Home care and home health agencies near you
Your first choice of employment opportunities is the care agencies in your local area. Visit them in person, seek out their website, and send an inquiry email about any openings.
If you live around Reno and Carson City, NV, we want to work with you. Call us at (775) 437-3104 or visit our career page to learn more about how to start a career as a caregiver.
● Online job platforms
Platforms like Indeed, Glassdoor, and CareerBuilder are a treasure trove of various jobs, including caregiving jobs.
● Social media
To expand their candidate pool, businesses use social media to attract caregivers. If there's an agency you want to work with, check their Facebook, Twitter, or LinkedIn profiles to learn about caregiving opportunities.
LinkedIn has a Jobs section, so a quick "private live-in caregiver jobs near me" will bring out various results, which you can filter based on Experience Level, Date Posted, and more to find the best job choices.
What Are the Benefits and Drawbacks of a Live-in Caregiver Job?
Caregiving isn't a perfect occupation. Live-in caregiver jobs have pros and cons that include:
Pros
1. You feel happier about helping others.
Happiness is tied with altruism, which others firmly believe is the secret to living a meaningful life. The more you selflessly serve others, the happier and more content you feel.
2. You build long-term friendships.
Many live-in caregivers develop lifelong relationships with their clients. If you work as a live-in caregiver, you'll ultimately become part of your client's family.
3. You learn priceless life lessons that you can't learn anywhere.
Young live-in caregivers who work with seniors can gain a great deal of wisdom from their client's life stories and histories of the past.
Cons
1. You work alone. For some this may actually be a Pro.
You'll be working one-on-one with the client for as long as the contract is valid, unless you work for an agency, which is more stable. You'll solely be responsible for their health needs and often help make important care decisions based on your own judgment.
2. It can be stressful. However, for the right person, it is less stressful than outside employment.
Living with a client, especially one with a complex condition, can mean that your chance of getting an uninterrupted night's sleep is low, unless you work for a reputable agency that supports ideas for elderly sleep needs. However, if you know how to manage your time, you can take power naps during the day.
3. You'll have less flexibility with the job.
For fully dependent clients, breaks can be scarce. You'll have to depend on when another caregiver can come to replace you and give you respite.
Any job has its own share of benefits and drawbacks, but you'll hear from many caregivers that the benefits mostly outweigh the disadvantages.
What It's Like Working as a Live-in Caregiver at Amy's Eden?
|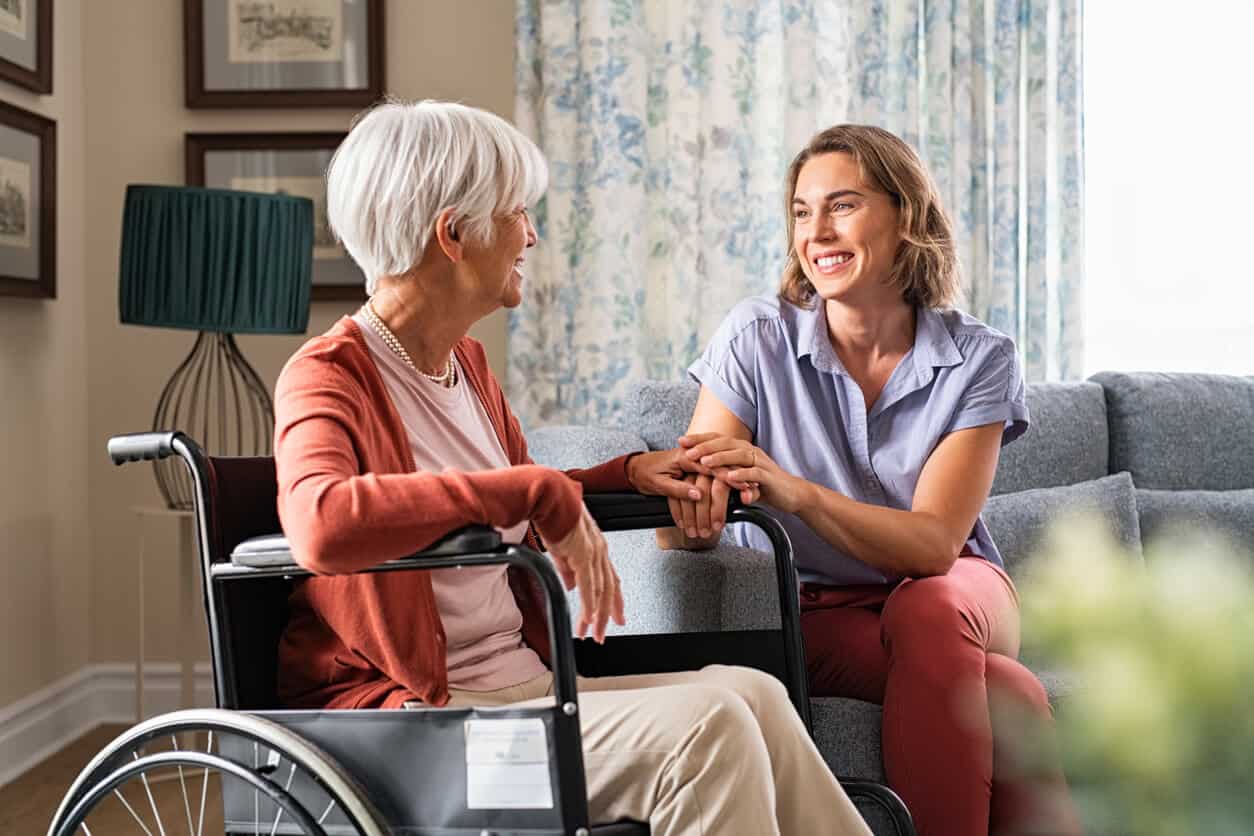 Amy's Eden fully supports caregivers and considers them heroes without capes. Caregivers who work for our homes are given access to excellent support and training tools to help their clients in the most effective way without putting their own well-being on the back burner.
We offer caregivers the flexibility and freedom to serve the way they and their clients want. They can work collaboratively to plan out their daily schedule, create a meal plan, and choose the activities they want to do with the client.
If you work for us, we won't micromanage you. We oversee but trust our caregivers to have the integrity to always do the right thing because that's how we build good relationships.
If you work for Amy's Eden we will be there for you. We will support you and assist you if things become difficult. Average pay for a Live-in caregiver for Amy's Eden is $45,000 per year if working five days per week.
If you want to work as a caregiver but don't know where to start, please reach out to us. Be part of Amy's Eden team of amazing superheroes today and make a difference in the world.
If your family needs a reliable, compassionate, and honest caregiver, let us help you find one. Explore caregiver services in Reno and Carson City, Nevada.
Contact Amy's Eden Senior Care