Want a Stable & Peaceful Career? Apply for Private Caregiver Jobs
Helping seniors with their everyday activities gives you a rewarding feeling combined with compassion, affection, and love. If you're new to the healthcare industry, becoming a caregiver in elder care can let you enjoy a stable and peaceful career. Sounds interesting? Please keep reading to learn more about private caregiver jobs.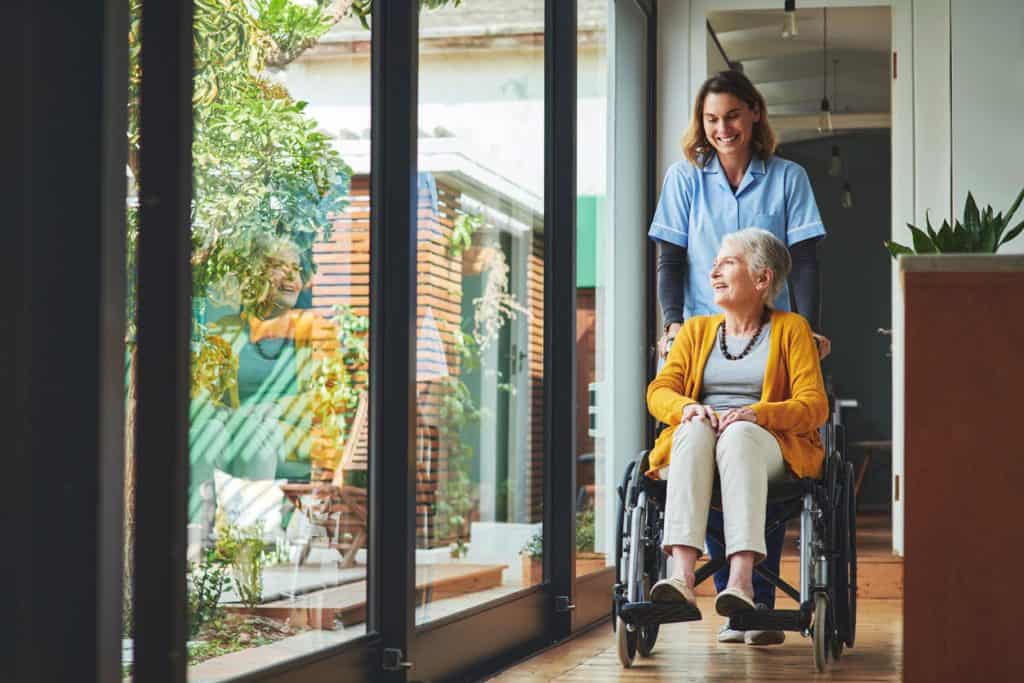 4 Reasons Why You Should Choose Private Home Caregiver Jobs
Making someone happy with the required comfort can help you find the moment of satisfaction you have been searching for in your career. Caregivers assist older individuals having physical or mental limitations with everyday duties.
A New Family
Caring for elderly clients makes you a part of their honorary family. While serving, you will mostly be in close contact with your clients, developing a stronger bond than ever imagined. Also, the adult children of your client may appreciate your work and spend some time while you are doing your job. You can contact any reliable senior care agency if you are looking for a caregiver job privately.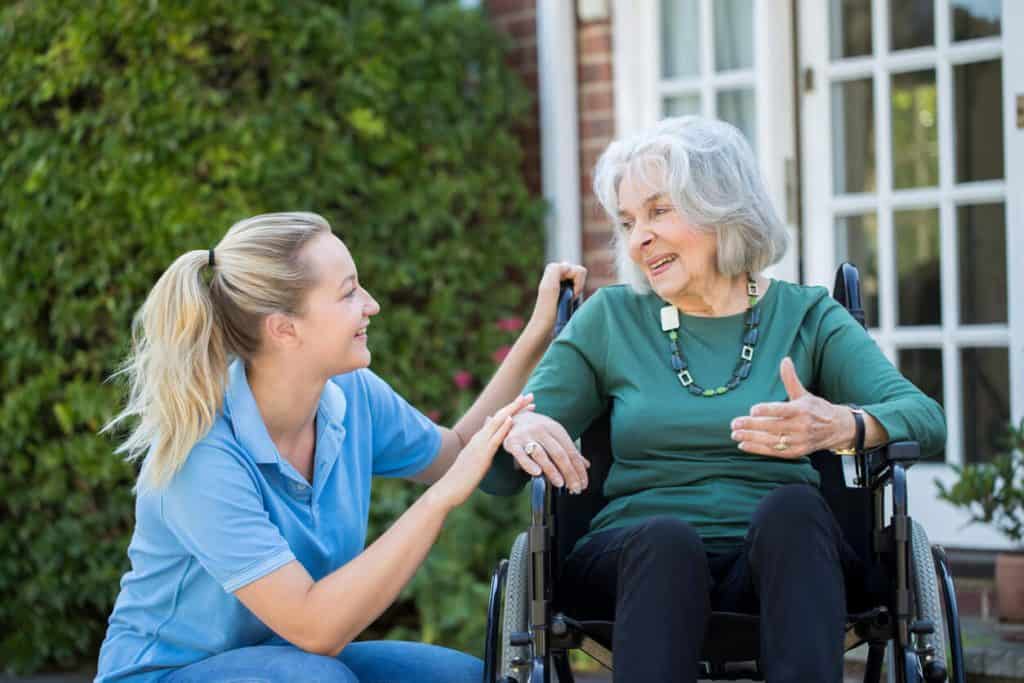 Stories of Generations
Elderly persons often share life experiences and stories, and if you love listening to such narrations, you'll love caregiving. Sometimes, the seniors come with fantastic experiences, and as their 24/7 companion, you can enjoy insightful conversations while learning about the lives of the past generations.
Work from Home
Do you wish to avoid the hassles of working from the office or other sites? Are you tired of job descriptions that require you to know javascript, cloudflare, or other high tech protocols? Imagine a job with security and human connection that will enable you to enjoy life more fully. Do you need less work-related stress?
Then opting for private home caregiver jobs will be the smartest option. Working from the office can be somewhat overwhelming with transportation, uncomfortable clothing, and a busy schedule. Private caregivers' jobs enable you to work comfortably in your client's home without requiring you to commute to a new place.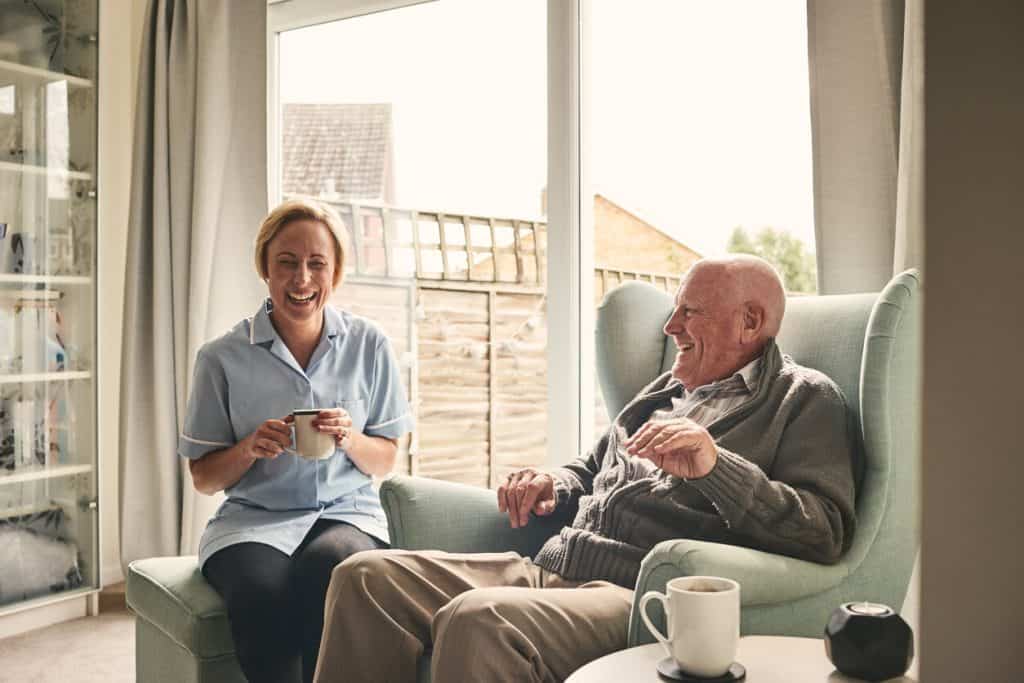 You'll feel more stress-free as you know the individuals you work for and adjust to their lifestyles. Being a caregiver requires you to do cooking, light household chores, provide companionship, and occasional reminders to take medication.
A Genuine Support
Older adults hire caregivers because they genuinely require your assistance. A caregiver's job allows you to make a difference through your work and dedication. Providing support and security to senior people appears to be a rewarding and fulfilling opportunity that can change the perspectives of your life.
What are the Top 9 Duties of a Caregiver?
A caregiver is an all-time assistant dedicated to helping seniors with daily tasks and activities. For the most part, it is older adults with physical and mental limitations who opt for assisted living caregivers in order to live independently. Depending on the level of care required, some duties and responsibilities are allotted to the caregiver. Let's find out the essential responsibilities that caregivers handle while serving clients.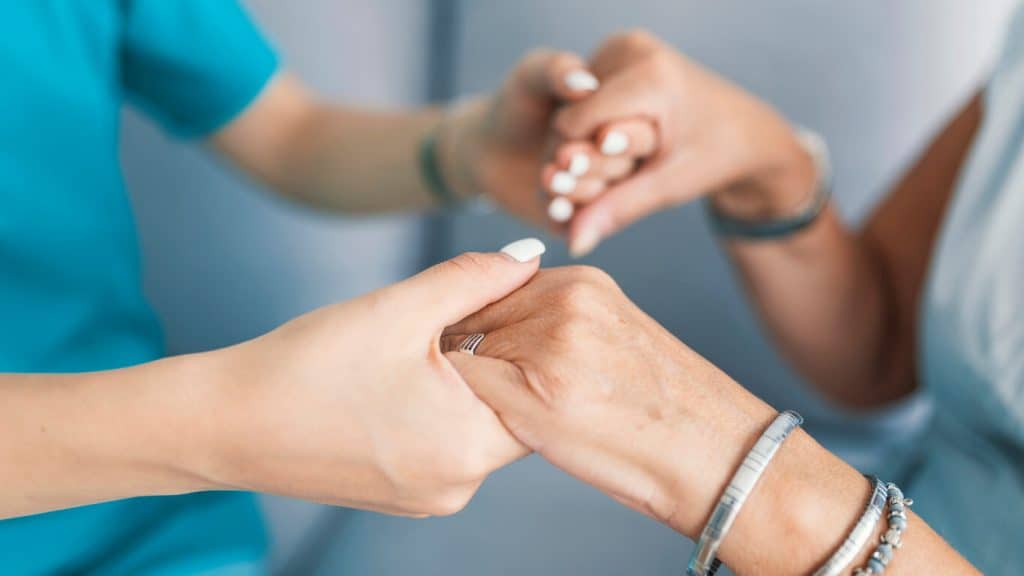 Assessing Medical Report
The personal caregiver should always be aware of her client's medical reports. Patients who have Alzheimer's or dementia require special care and treatment. Therefore, assessing the client's medical report is an important duty of the caregiver. The details will help the caregiver track doctor appointments, assess pain levels, and manage chronic conditions.
Develop a Care Plan
Professional caregivers develop a care plan to provide top-of-the-line medical assistance every time. The plan is designed to meet your client's needs and assist you in determining how many hours of care your client will require daily. Also, after assessing the plan, you will understand if you need additional support to ensure your client's health and safety.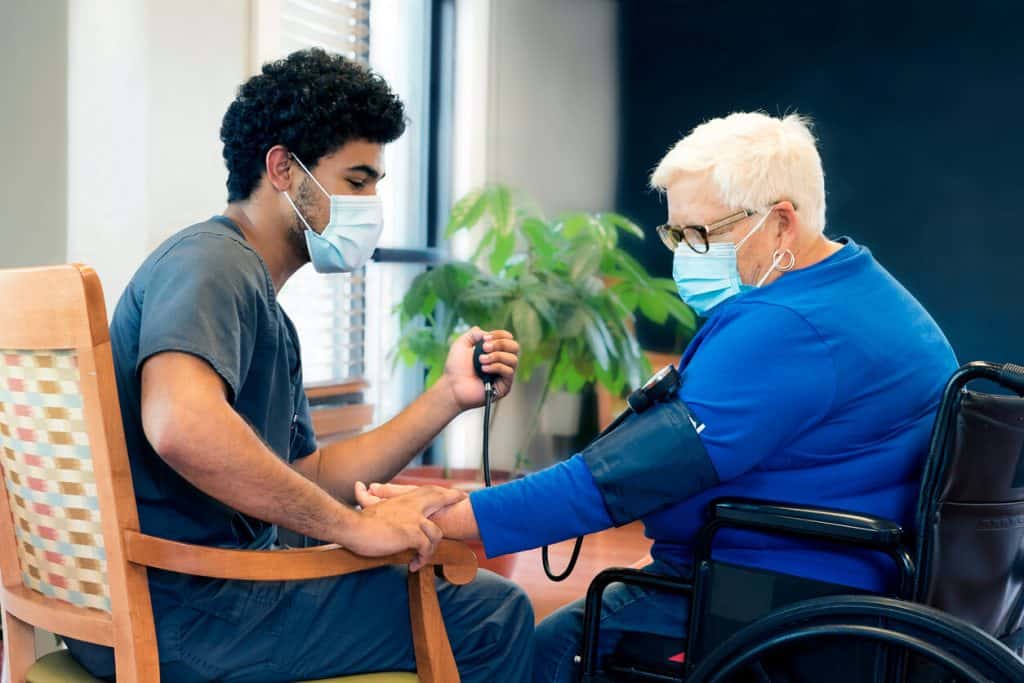 Become a Companion
Companionship and connection are important but often ignored aspects of caring. Loneliness in older adults can have major health consequences, including depression and in such cases private caregivers are needed. Caring for an aging loved one is an affectionate process of strengthening the bonding between you and your client. The overall bonding between the caregiver and the client has the following benefits:
The caregiver can easily convince clients to take medicines they dislike the most
Developing a loving connection heals the seniors mentally
The caregiver may help the seniors to get rid of any habit that can affect their health conditions
Household Assistance
Maintaining a house becomes excessively challenging for seniors, and they may require assistance with dishwashing, garbage disposal, and vacuuming. Additionally, yard work, snow shoveling, and maintenance may be too much for older adults. Professional caregivers from renowned agencies help seniors with housekeeping and other services.
Proper Medical Support
Most older adults have specific medical conditions requiring specialized support. Sincere caregivers should be aware of the dosage of medicines to treat chronic diseases. Also, your client may require assistance keeping track of their prescription list, comprehending drug instructions, and taking prescribed dosages on time. You may help them avoid overmedicating by setting up reminders and monitoring their meds.
Proper Assessment of the Plan
The care plan must be modified as the circumstances surrounding your client changes. Caregivers review the plans regularly to evaluate what is working, what isn't, and what needs to be changed. Professionals maintain regular touch with your loved one's doctor and other healthcare providers to address any changes.
Cooking Meals for Clients
With aging, food preparation will become more challenging. Your client may lack the energy or ambition to cook if they live alone. Cooking might be dangerous in some situations due to memory and balance concerns. As a caregiver, you can assist your client with food and cookies, shopping, meal preparation, or finding alternatives to guarantee sufficient nourishment.
Mobility Assistance
Falls are a significant risk to the health of older persons. They may have trouble moving or transferring, for example, from their bed in the morning to a chair in the afternoon. As a caregiver, you will be able to assist the seniors in avoiding falls and keeping older adults safe and comfortable.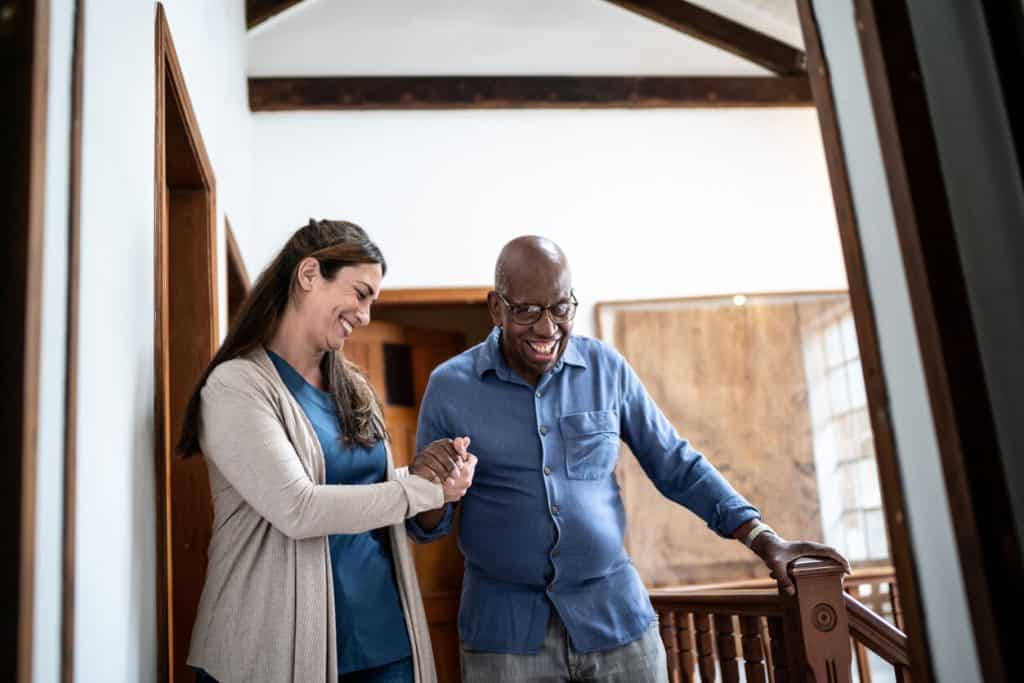 Help them in Transportation
Public vehicles and driving may no longer be safe alternatives for many older adults. The caregivers are responsible for getting the clients to various places as needed. They check into senior transportation options to take seniors to doctor's appointments and other locations.
How to Find Private Caregivers Jobs?
Getting a private caregiver job can seem overwhelming, but when you connect with any reliable assisted living community or center, things can become easier. Whether you want to work in an assisted living facility or a client's home, Amy's Eden promises to provide you with the best opportunity to become a professional caregiver.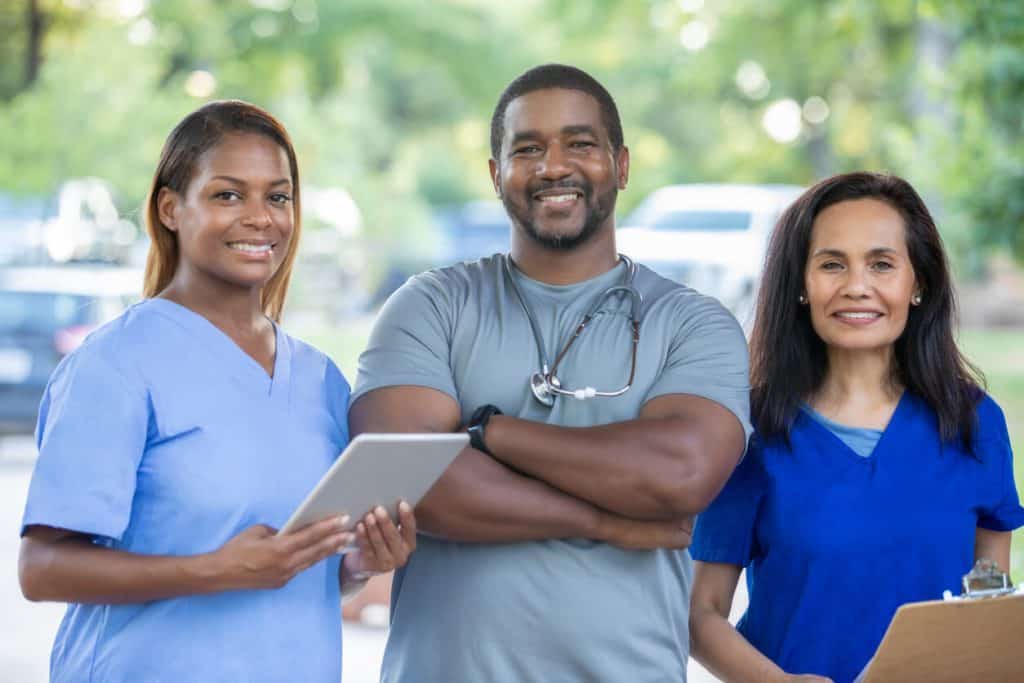 Our caregivers will be professionally trained and able to assist seniors with everyday duties. Only with proper knowledge and certification can one proficiently serve as a caregiver in the USA. Amy's Eden can assist with all necessary knowledge and certifications.
Online Caregiver Course Outline
If you are looking for step-by-step illustrated lessons that prepare you for this rewarding, in-demand career, enroll in any trusted caregiver course. You can check out the custom learning materials before preparing for the process. The course outline covers the followings:
Introduction to Caregivers
Ethics and Legal Responsibilities
Introduction to Psychology
First-Aid Procedures
Communication and Documentation
Vital Signs
Nutrition and Wellness
Cleaning in the Home
Positioning and Mobility
Daily Needs of Patients
Patient Cleanliness
Medication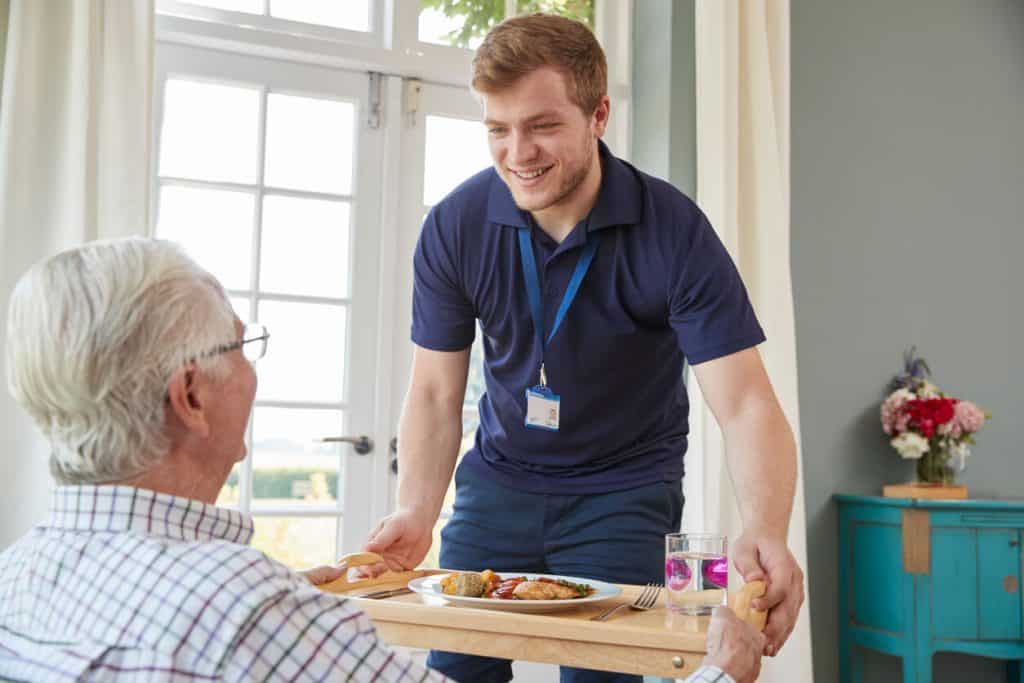 Apply Today
Are you looking for private caregiver jobs in 2022? Do you want to start your career as a caregiver? Then take a moment to enrich your knowledge, ensure your eligibility, skills, review the terms and conditions and connect with any trusted assisted living facility or In-home care agency. You can drop your application for private caregiver jobs and soon after approval start your journey with a happy heart. Visit our site today at Amy's Eden.
In-Home Caregiving Services Find an in-home caregiver in Reno & Carson City, NV! Amy's Eden caregiver in NV Free care assessment > Amy's Eden Senior
Read More »
Contact Amy's Eden Senior Care