How to Keep Mom or Dad Safe and Comfortable: Homecare Assistance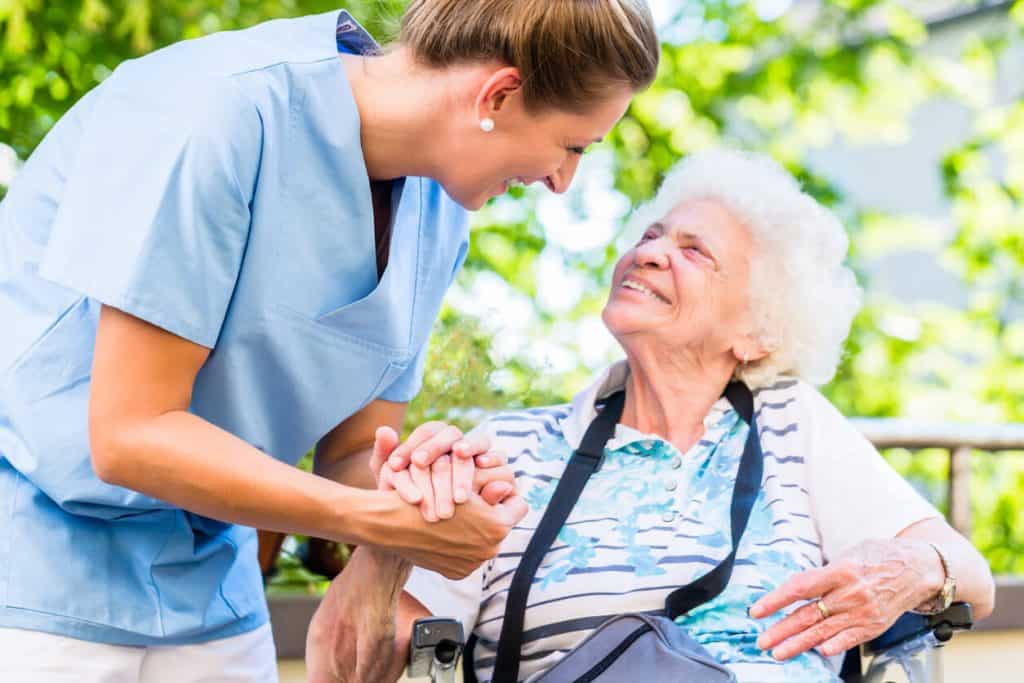 As your elderly loved one ages, they will require some form of support to age safely and happily. If you aren't in a position to provide care or if caring for them on your own is becoming difficult or overwhelming, homecare assistance is a great option.
With home care assistance, you never have to worry about your loved one feeling isolated, alone, or scared. A caregiverprovides the kind of support they need when and how they need it.
What are the types of home care assistance available, and how can you get help at home?
In this guide, we provide an overview of homecare assistance, the types of assistance available, and how you can get started with a home caregiver for your elderly mom, dad, other relative, or friend.
What is Homecare Assistance?
Homecare is the broad term that refers to the care an older adult receives from medical and non-medical caregivers from the comfort of their own home. This care is designed to assist older adults to continue to age safely.
Care can vary from basic care such as running errands or housekeeping to higher levels of care like memory care and other intensive medical care.
Homecare assistance can also be referred to as in-home care, care at home, or home health assistance.
What Home Care Assistance is Available for Older Adults?
There are different types of assistance available to your loved one at home, depending on their needs. This can include:
Companion care
Basic care
Personal care
Memory care
Home health care
Companion Care
Loneliness and isolation in older adults can lead to health issues like depression, worsened health conditions, and more. Companion care provides your elderly loved one with a friend to keep them company and also assist them with simple tasks if they need it.
The companion caregiver can enjoy your loved one's favorite hobby with them, go on walks, accompany them for social activities, and just be that familiar face and friend that keeps loneliness and isolation away.
Basic Care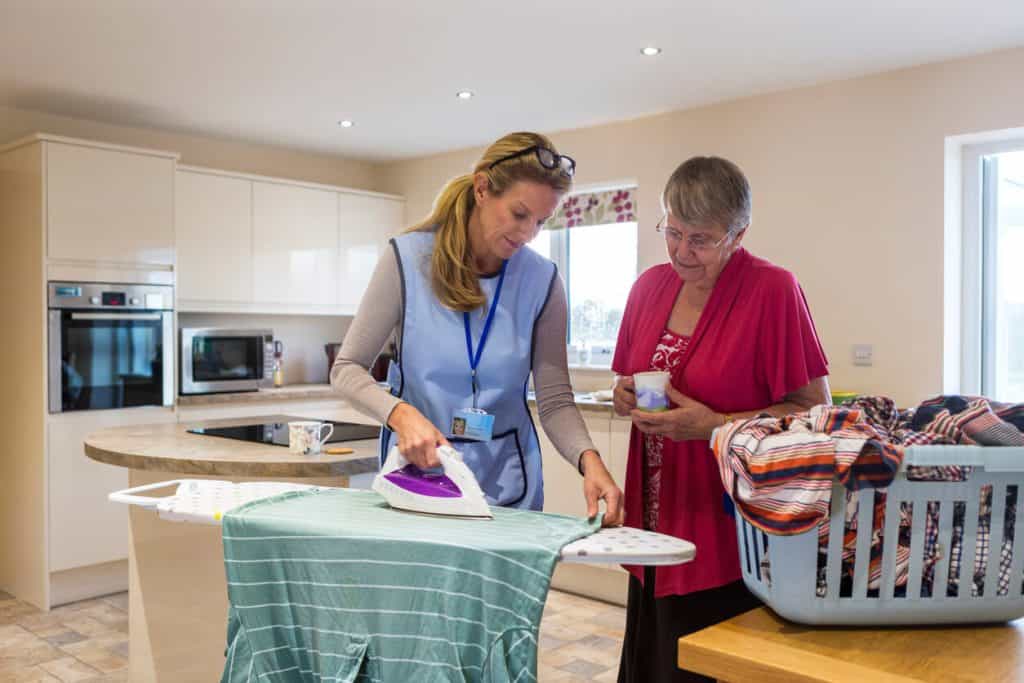 This has to do with assistance with basic tasks that an older adult requires. This can include housekeeping, laundry, shopping for groceries, picking up prescriptions, transportation, and meal preparation.
Older adults needing this type of homecare assistance, are still fairly independent but would benefit from having someone else help with these simple tasks.
Companion caregivers can also provide assistance with basic needs.
Personal Care
Personal care services are provided for older adults who need help with activities of daily living (ADLs) like bathing, grooming, eating, and mobility.
The home caregiver providing personal care can also provide basic care as well as companion care.
Memory Care
Older adults with cognitive decline like dementia and Alzheimers will find it difficult to age safely at home. Unless the facility is actually small and secured. Forgetfulness and wandering can pose a risk to the senior, causing family members to always worry.
A memory caregiver can be of assistance to older adults experiencing memory decline. Aside from keeping them safe, caregivers can assist with memory care activities that slow the progression of the disease.
Home Health Care
Home health care is medical care provided to older adults who need constant medical attention to either recover from an illness or injury or get comprehensive comfort for chronic health conditions.
Since home health care is of a medical nature, home health caregivers are usually certified (e.g registered nurses or CNAs) or have undergone some form of training that enables them to provide such care.
Home health assistance services include:
Monitoring vital signs
Administering medications
Wound dressing and catheter changing
Short-term nursing
Occupational therapy
Speech therapy
Physical therapy
Palliative and hospice care
Find a good service, like Amy's Eden Senior Care, and you will be able to have many of these services in house.
When Does My Loved One Need Homecare Assistance?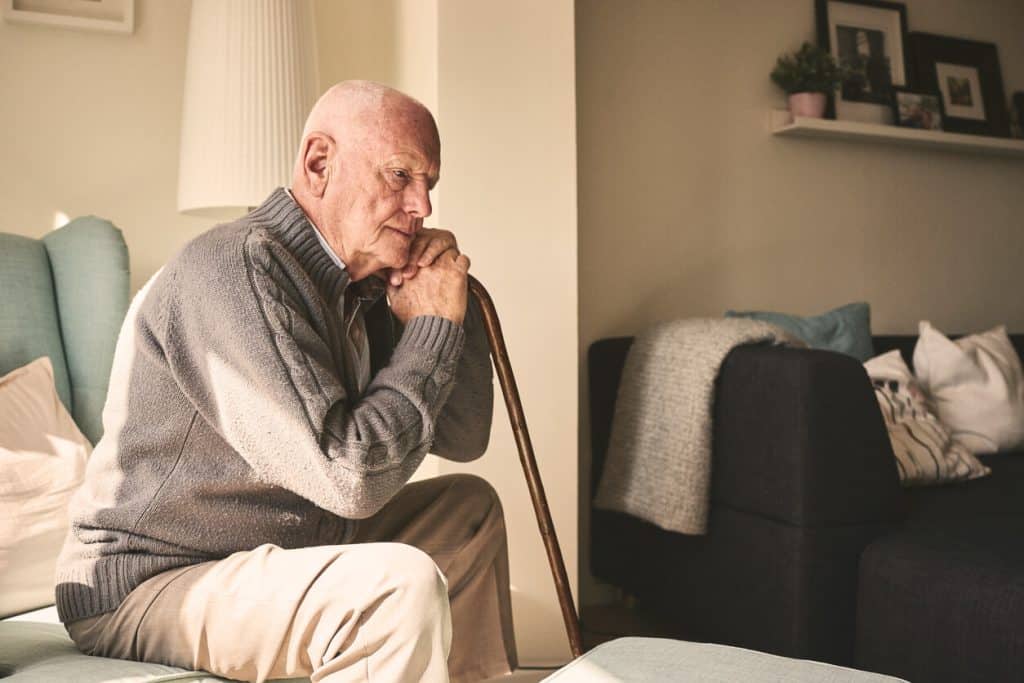 Knowing the right time to introduce an in-home caregiver for your loved one ensures they get the support they need to continue to safely age at home. Amy's Eden is capable of providing a wide range of care. We offer customized companion care, discreet and respectful basic care,gentle personal care, and stable memory care. Please contact us with any questions you may have.
Watch for any signs of physical or emotional distress that indicate your senior needs help.
This includes signs like:
Significant weight loss or weight gain from unhealthy eating habits
Loneliness and isolation, lack of interest in favorite hobbies
New health conditions or injuries
Worsening health conditions
Decline in personal hygiene
Home is no longer kept clean, and appears cluttered
Watch for any signs that you, as a caregiver, need more help.
At some point taking care of your loved one can become difficult, especially when you have to take care of yourself, your own family, work, and other responsibilities too.
When you notice these signs, know it's time to get help.
You're experiencing caregiver burnout
Their care need has increased, and you're not trained to provide that specific care
You have to work, and you're fearful for their safety leaving, them at home by themselves
Your loved one's doctor recommends home care
How Much Can I Expect to Pay for Homecare Assistance?
The cost of home care can vary depending on a lot of factors. They include:
The level of care your loved one needs
The number of hours needed to provide such care
Which state you live in
If your loved one requires basic care or companion care, the cost will be cheaper compared to if they need support with personal care.
Aside from the level of care needed, the number of hours that care is provided also influences the cost of care. If you need a full-time caregiver, or a live-in caregiver, the cost of care will be significantly higher than if you hire a part-time caregiver.
Your loved one's condition or the availability of support from other sources might help you reduce the number of hours you need the caregiver to provide support each day, hence reducing cost.
When it comes to the State you live in influencing cost — some states have a higher cost of living compared to others. States like Hawaii, New York or California may experience higher costs for homecare help compared to states like Alabama and Iowa.
Additionally, even within states, some neighborhoods can be high-end neighborhoods compared to others. This factor can influence the cost of care too.
How Do I Pay For Care?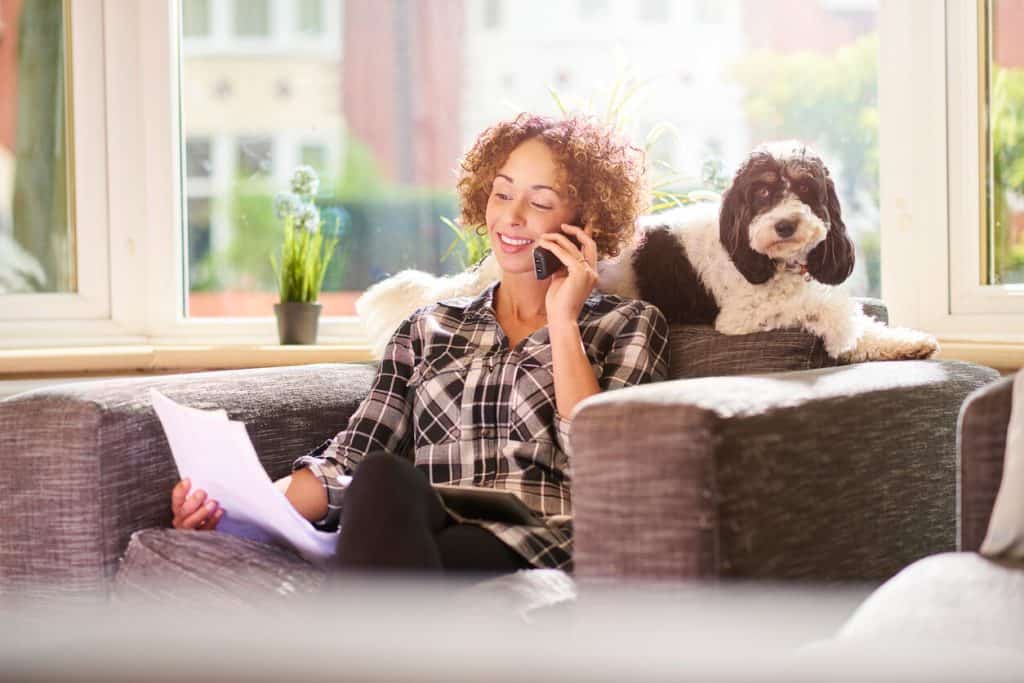 Knowing how you'll pay for care is very crucial especially if your elderly loved one will require ongoing care. Very quickly bills can pile up, and you'll find yourself getting overwhelmed if you didn't figure it out before time.
Below are some of the ways available to pay for care:
Medicare
Medicaid
Veteran Benefits
Long-term care insurance
Out of Pocket
Medicare
Seniors who have Medicare Part A can provide coverage for home care services. However, not all services are eligible for coverage.
Services covered include home health care services such as skilled nursing, physical therapy, occupational therapy, and speech therapy.
Basic and personal care services are not covered.
Medicaid
The coverage provided by Medicaid varies from state to state. However, common coverage includes help with In- Home Care for ADLs and IADLs, skilled nursing care, respite care, therapy services, meal delivery, and home health care.
If your loved one has Medicaid, then contact your state provider to find out what home care assistance services are not eligible for coverage.
Veteran Benefits
If your elderly loved one has provided a form of military service, she or she may be eligible for veteran benefits. These benefits are paid monthly as cash and may be directed towards paying for homecare.
Also, the Veteran Administration (VA) provides home and community services for older adults. Home-based elder care programs may cover at-home primary care visits, help with ADLs, and instrumental activities of daily living (IADLS) like housekeeping, rehabilitation services, psychological care, and nutrition services.
To find out about more services available for coverage, you can visit the VA website.
Long-term Care Insurance
If your loved one has invested in long-term care insurance, this can help cover the cost of care. Long-term care insurance usually covers medical and personal care services. But, the specificity of coverage may vary from policy to policy.
It's best to contact the insurance provider to determine what home care services are available for coverage and what aren't.
Out of Pocket
Retirement savings, pension benefits, and other personal sources are most commonly used to fund home care. If funding your loved one's care will be coming entirely out of pocket, decide on the personal sources for the funds, so paying for care is smooth and easy.
How Do I Get Homecare Help?
Once you have figured out the needs of your loved one, and how you can pay for their care, the next step is to find the best in-home caregiver for your senior.
It can be frightening to entrust the care of your loved one to someone else. You might even experience feelings of remorse or guilt, but understand that you're doing what's best for them and the rest of the family.
Allay your fears by conducting proper research when hiring home help from a full homecare agency or an independent caregiver.
Hiring From a Homecare Agency
A homecare Agency like Amy's Eden has prescreened caregivers employed by the agency. This means they have been checked for training and certification, experience, and background history before they are hired.
The agency takes care of the billing and tax issues. They also provide support, training and oversight to the caregiver to ensure they are taking proper care of your loved one. In the event that the carer quits, calls in sick, or for any other reason cannot be there, a replacement can quickly be sent.
Hiring an Independent Contractor
Hiring independent contractors requires more legwork on your part. You are responsible for looking for prospective candidates, screening them, hiring them, and providing the support they need to carry out their duties. In the event of the caregiver calling in sick, you have to provide care yourself or find someone else to, which might be difficult.
Also, if the caregiver cannot continue to provide care, you have to again go through the whole process of sourcing, screening, and hiring again.
Talking to Your Loved One About Homecare Assistance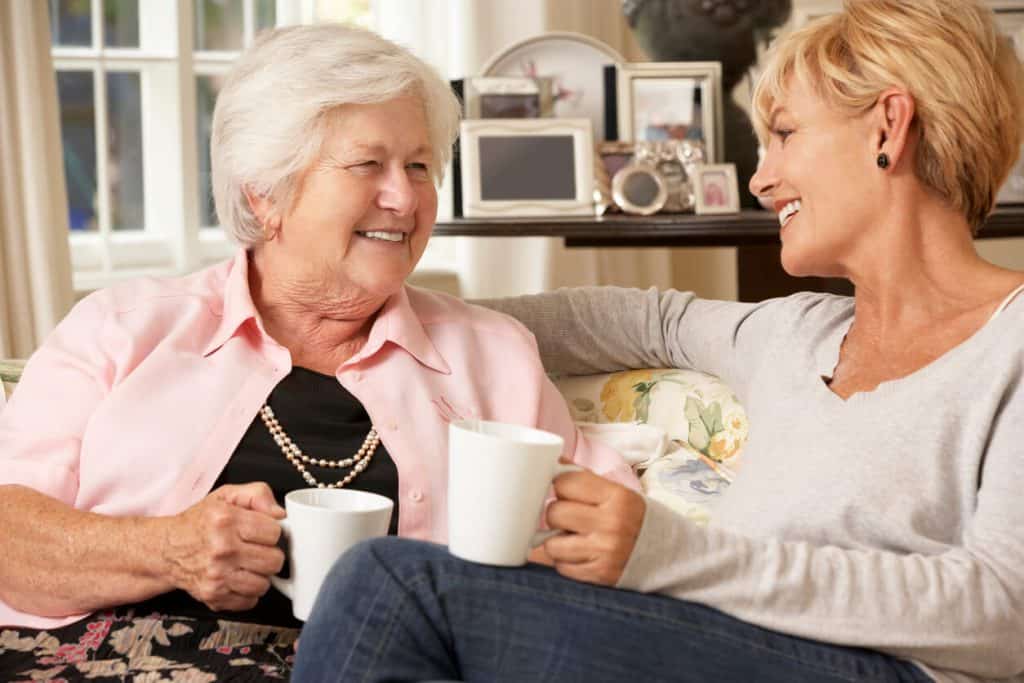 Talking to your loved one about home care assistance can be tricky especially when they still feel they are independent and can support themselves.
On the other hand, you understand that getting them help is necessary when you see them struggle with basic tasks, poor personal hygiene, and keeping their home clean.
Here are a few tips to keep in mind as you approach the subject.
Speak from a place of love
Older adults may resent home help because they feel it will rob them of their independence. Gently explain the signs you have been noticing, and why you think they need support.
Express the concerns for their care as your own. Something along the lines of "I've been worried that living alone may no longer be safe for you," and "I get scared at work when I think you're all alone at home. I feel getting someone to assist you will help allay my fears."
Include them in the decision-making process
The last thing you want to do is to show up with a caregiver one faithful day. Rather, involve your loved one in the process. From searching for a caregiver to hiring one, get their opinion. That way they are comfortable with the caregiver.
Understand their fears
If your loved one still doesn't want home help, try to understand the real reason why. Are they afraid of a stranger in their home? Do they feel bad about you having to pay the bills? Are they angry that you should be the one taking care of them instead?
Whatever those real reasons are, address them compassionately with valid responses.
Enlist the help of others
Instead of trying to push, get the help of others. Maybe they would listen better when other relatives, children, clergy, or their primary doctor talk to them about getting help about it.
Homecare Assistance at Amy's Eden
If your loved one lives in Reno, Carson City, Nevada or most surrounding areas, we have made hiring help at home easier and safer.
Our team of trusted caregivers have been screened and vetted for expertise and experience in providing supurb and loving care. Our caregivers have a passion for what they do and will tend to your loved one as if they were a member of their own family. Please feel free to contact us today, we'll discuss your loved one's care needs, and provide a quality caregiver that is the right fit..
Let us help you worry less about your loved one's care and safety. Contact us at 775-884-3336 right away to learn more about your options.
In-Home Caregiving Services Find an in-home caregiver in Reno & Carson City, NV! Amy's Eden caregiver in NV Free care assessment > Amy's Eden Senior
Read More »
Contact Amy's Eden Senior Care