10 Memorable Christmas Activities for Seniors: Treasured Time Mom Will Cherish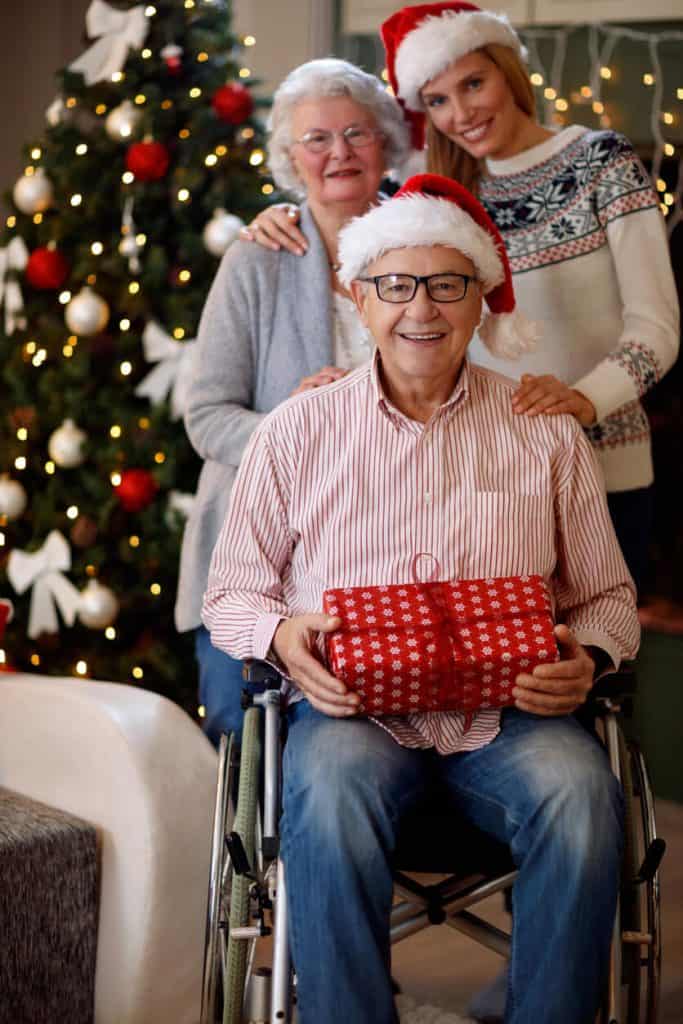 Sometimes it feels like life gets in the way of making memories with our loved ones, especially our elderly relatives. Don't let that happen this year. We would like to give you a little holiday help this Christmas season by sharing some activities that you can do with your senior and create a sweet memory that you will both cherish.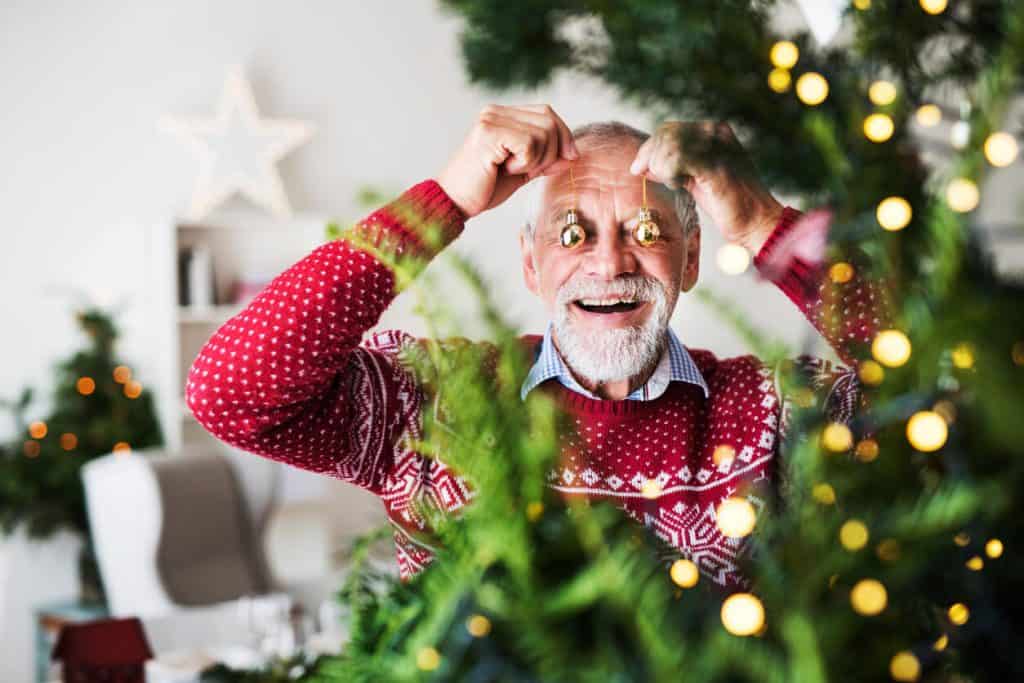 We have ideas for Christmas activities in the following categories:
Traditional Food and Holiday Games
Community Events to Look for in December
Christmas Traditions
Christmas Music and Other Activities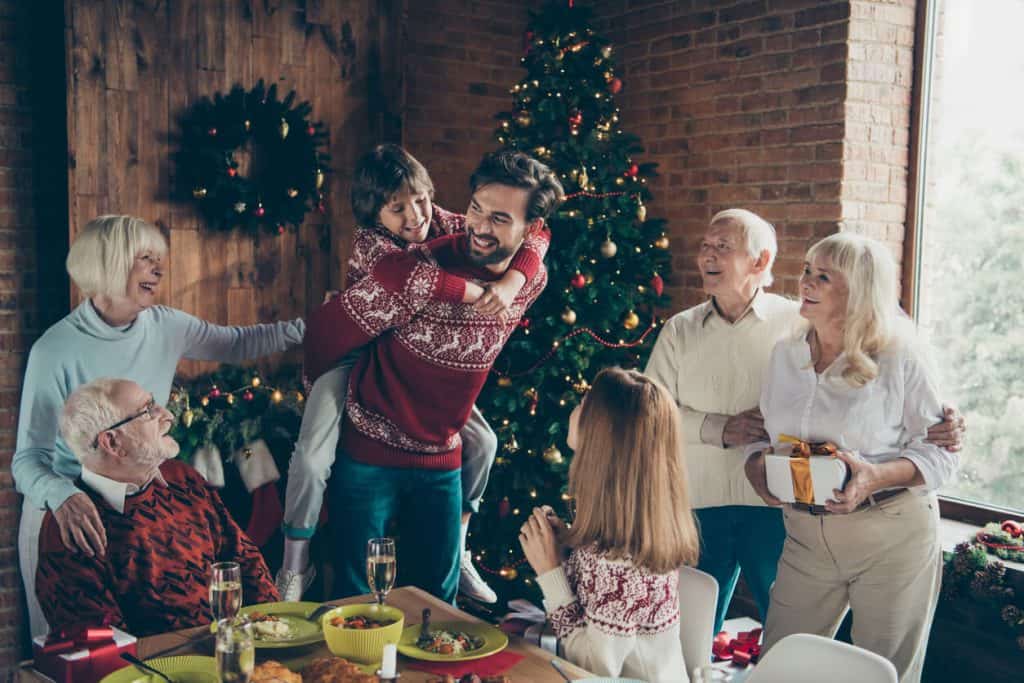 Food and Games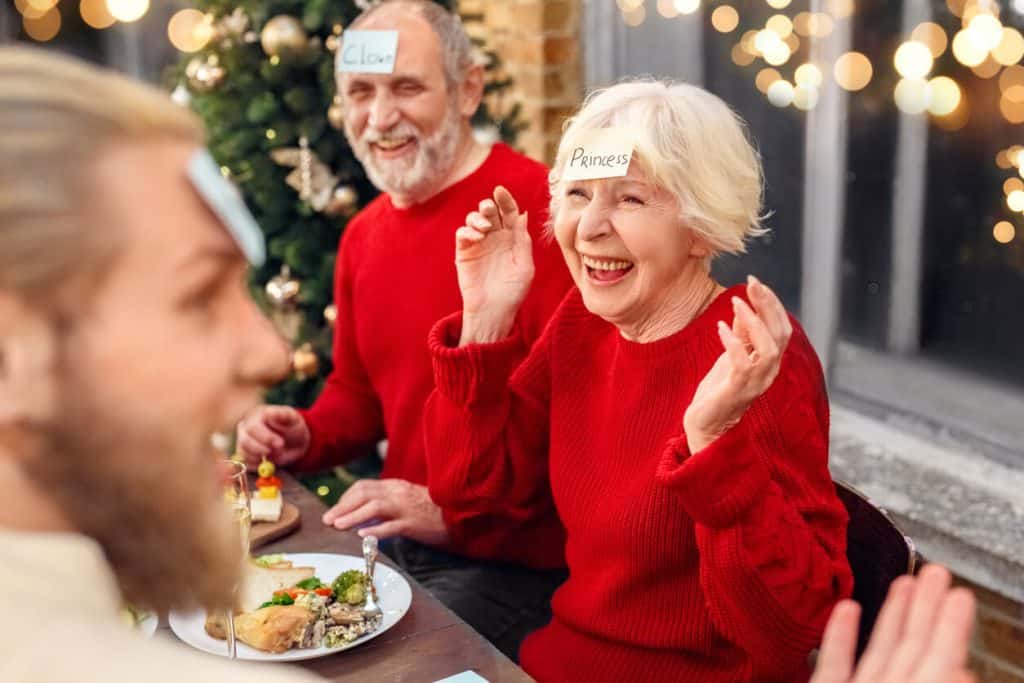 Christmas Carol Guessing Game
Fireside chat about Christmas traditions in other countries with food
Gingerbread House or Christmas Cookie decorating
Christmas Bingo
Christmas Carol Guessing Game
This holiday game is simple to do, but fun to play. It can be played as individuals or as teams. The person in charge makes a list of Christmas carols with corresponding lines from each song. They read a line of lyrics and everyone else has to guess the title of the Christmas song. Whoever gets the most songs right wins! In order to make this game fun for your senior, be sure to include songs and lyrics from their musical era. After the game is over, play some of these holiday favorites while sipping a cup of hot cocoa and eating Christmas cookies.
Fireside chat about Christmas traditions in other countries with food from those countries
We love our Christmas traditions, so why not add some new ones? Find out what Christmas is like in another country and then buy or make the food that goes along with it. For example, did you know that since the 1970s it has become a tradition in Japan to eat Christmas Eve dinner at the local Kentucky Fried Chicken restaurant?
Read about interesting traditions with your loved ones.
Perhaps they lived in another country and would like to share stories about it. What a wonderful experience and new memory!
Gingerbread House or Christmas Cookie decorating
If Mom has a favorite Christmas cookie recipe, now is the time to make it. Invite the grandchildren to come and decorate premade gingerbread houses, gingerbread men, and Christmas cookies. Some seniors will love frosting and decorating. Others may not feel able to participate, but will certainly enjoy talking, reminiscing, and watching the festivities. Everyone will like the delicious way it ends!
Christmas Bingo
This is played exactly like regular bingo but with a holiday twist. Substitute holiday symbols or words for the numbers. You can customize your own cards with images that are meaningful to your family. Christmas bingo cards can also be ordered online or they can be printed from free sources.
Good Housekeeping has 17 free versions of this game
, all you have to do is click and print. It's a fun family game to play with your loved one or a fun activity for senior residents in an assisted living home.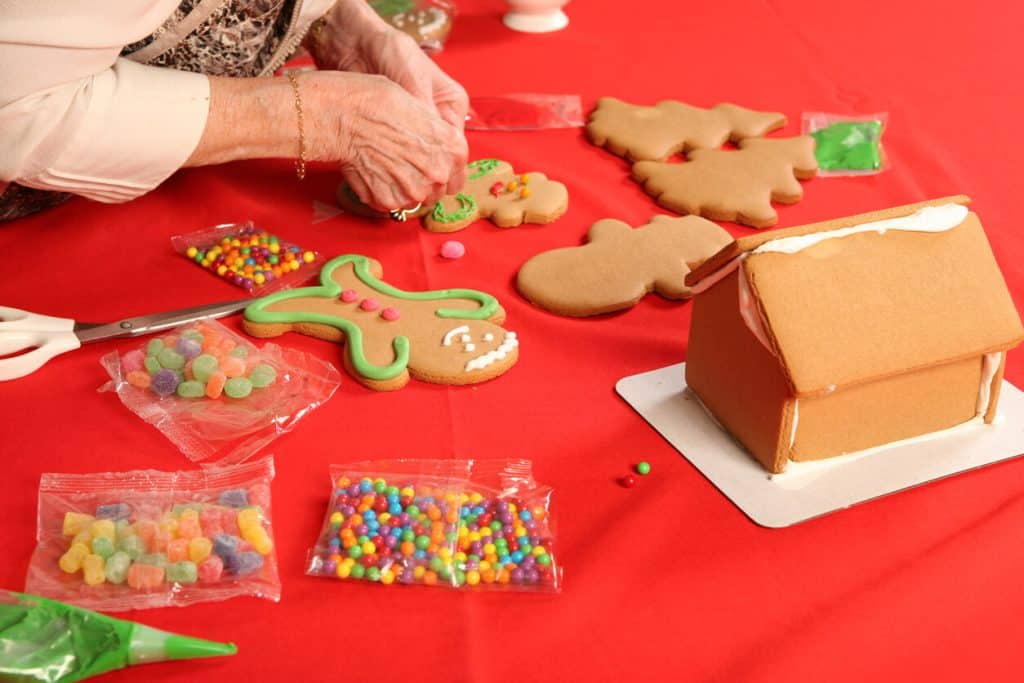 Community Events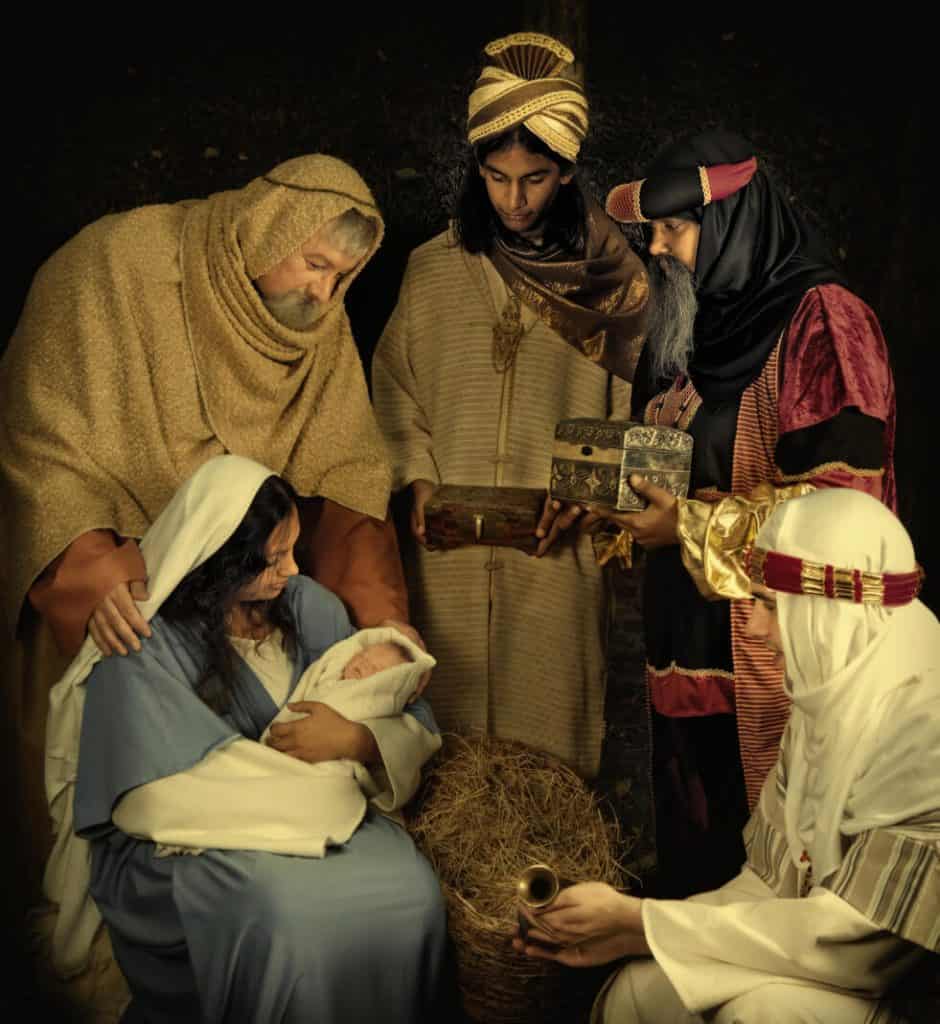 Living Nativity
Nutcracker Ballet
Christmas Concert
Light Show
Living Nativity
Many communities have a living nativity during December, leading up to Christmas Day. Check your local community calendar or your city's Facebook page to find out when and where you can see a living nativity. Most living nativities can be seen from the car as traffic drives slowly past the scene. If there is more than one in your community, it is worthwhile driving past as many as you can because each living nativity is unique. Some of them have live animals, like sheep, cows, and donkeys. Others have choirs of "angels" singing, shepherds, and wise men. Enjoy the experience with your beloved senior.
Nutcracker Ballet
The Nutcracker Ballet has become part of the holiday traditions for many families since it's been around since the 1800s. The music, composed by Tchaikovsky, is both familiar and enjoyable. Watching a live performance with your loved one is a very memorable experience. If the ballet is not performing in your area, or if your senior isn't able to physically attend, then watching it together online is another option.
YouTube has many versions of this classic ballet.
You can opt to listen to the music instead while enjoying some warm cookies and milk.
Christmas Concert
Attending a Christmas concert is a wonderful way to celebrate the holiday season. Music is especially good for anyone with Alzheimer's or dementia. There are several places you can check for musical events like these:
Local universities often have Christmas concerts put on by the Music Department
Local high schools sometimes offer a Christmas choir event or an orchestra concert
Community orchestras present beautiful music this time of year
Ticketmaster can help you locate and purchase tickets for some Christmas concerts
Many local congregations have Christmas musical performances for you to enjoy
Contact a local choral group for dates and times of their concerts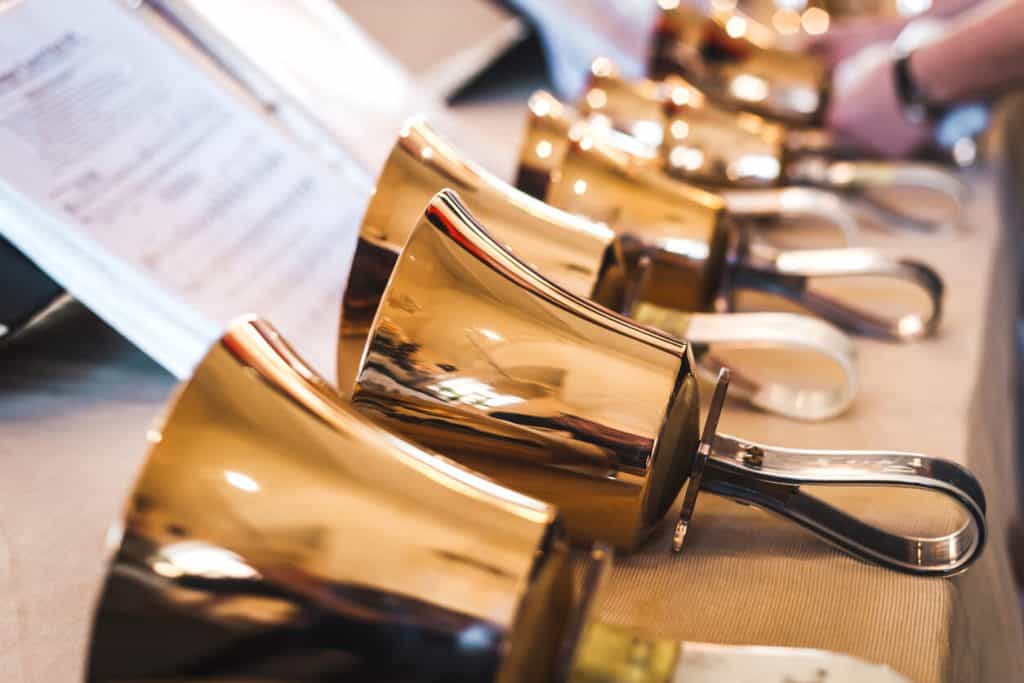 Light Show
If you live in or near a large city, chances are that there are drive-through Christmas light shows that you and your elderly family member can enjoy from the comfort of your own vehicle. In addition to community sponsored light shows, it's always fun to go for a drive through neighborhoods that are particularly festive. Another idea is to create your own light show. Hardware stores, retail stores, and online retailers offer a huge variety of Christmas lights that can be projected onto your house. Some of these are even set to music. Not only will you and your family enjoy it, but you will be adding something to the spirit of the season for your neighbors and others who may be driving by looking for a light show. Of course, there are also light shows that you can watch on television or find online from past years. Christmas light shows can brighten any evening during the holiday season.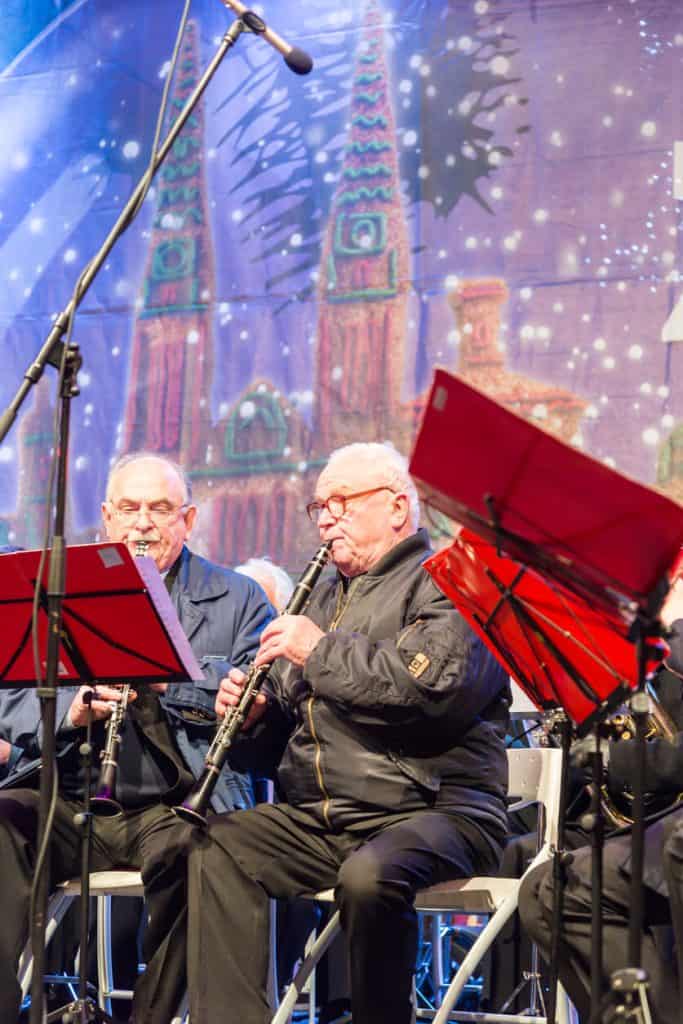 Christmas Traditions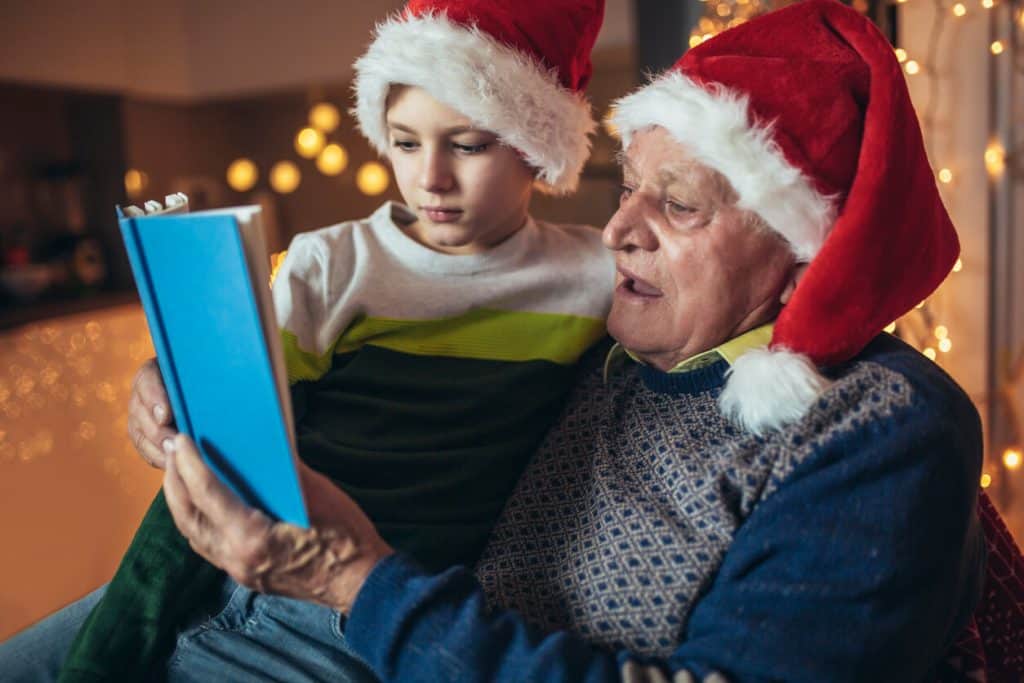 Tree trimming
Reading the Christmas Story
The 12 Days of Christmas
Tree trimming
It doesn't matter the size of the tree or whether the tree is real or artificial. What matters is the tradition of trimming the tree together. Many families add a new ornament to their trees each year as part of their tree trimming tradition. Others celebrate the tree trimming by playing Christmas music in the background and sipping hot chocolate afterwards. Your loved one may truly enjoy trimming the Christmas tree with family members who are willing to listen to the stories from past Christmases. Set aside some time to trim the tree this year so that your senior can reminisce about other Christmas holidays. Over the years, your beloved senior has probably accumulated some precious ornaments that have sentimental value. They would like to share the stories behind those tree decorations. Listen and make notes about specific ornaments so that they will be precious for generations to come.
Reading the Christmas Story
The Christmas Story, also known as the Nativity Story can be found in the Book of Luke in the New Testament of the Bible. Many people read this each year as part of their Christmas celebration. Some families read it to their children. Aging Seniors may have read the Christmas story over the years as part of their Christmas tradition, but now it may be difficult for them to read at all. If you can, either read it to them or find a pleasant version of the story online. Some are visual representations, others are animated, and still others are simply a reading.
YouTube offers many versions of the Nativity Story
, so you can select one that best fits your loved one's taste.
The 12 Days of Christmas
There are many traditions associated with the Twelve Days of Christmas. This particular tradition is lots of fun for both the giver and the receiver. Perhaps you'd like to honor your beloved senior by making them the recipient of this 12 days of Christmas tradition. Select 12 items associated with Christmas and secretly deliver one to your loved one each of the twelve days preceding Christmas Day. Some people do this by giving their chosen recipient a piece of a Nativity set each day leading up to Christmas and then either on Christmas Eve or Christmas Day, the last piece of the Nativity set to be given is a baby Jesus. Other people base this tradition on the song The Twelve Days of Christmas. In this version, they secretly give their chosen recipient something that represents each of the things in the popular song. There are also Christmas tree ornaments that correspond to the song. You could give your loved one an ornament each day leading up to Christmas.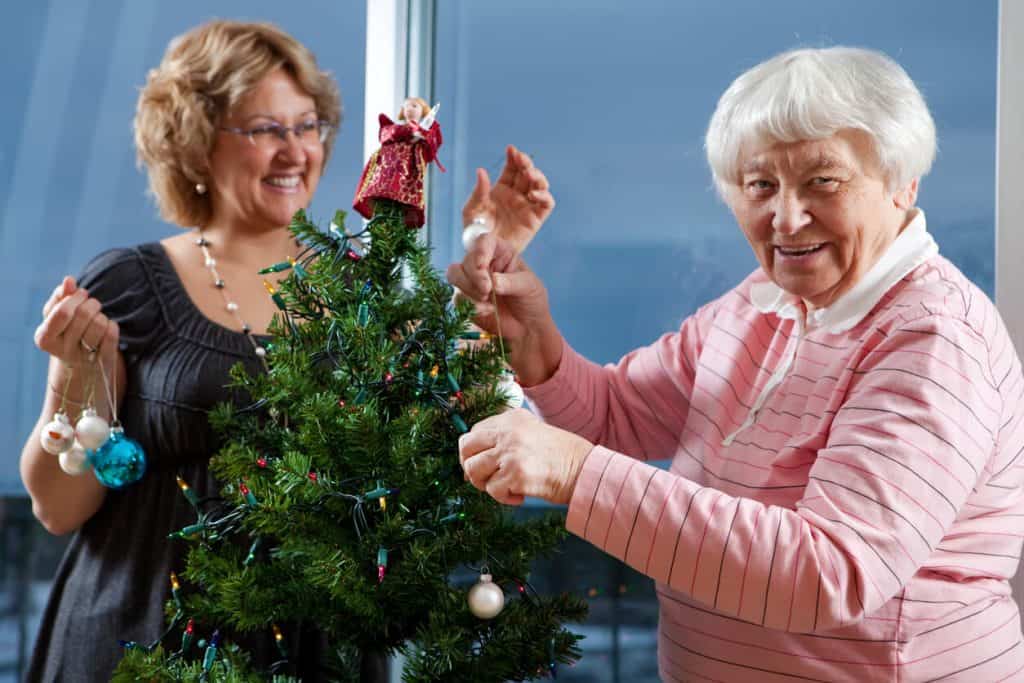 Christmas Music and Other Activities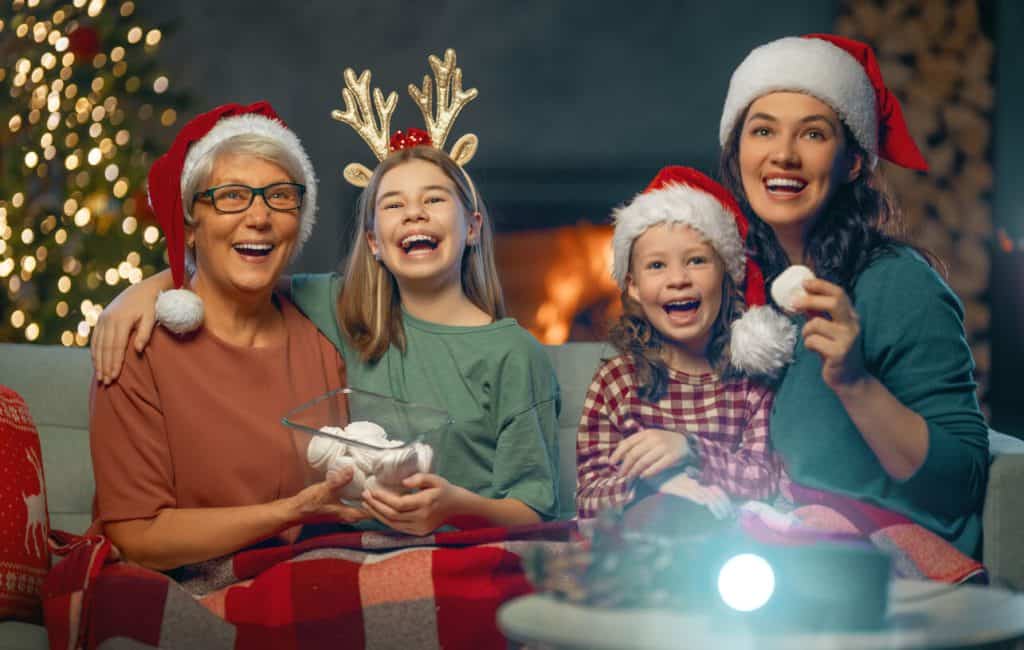 Organize or participate in a Christmas musical group
Christmas Photos with Grandma/Grandpa in holiday hats
Christmas Ornament Frames filled with old family photos
Christmas Movie Night with hot chocolate and peppermint stirring sticks
Virtual Christmas Party
Decorate their room as a family
Organize or participate in a Christmas musical group
Many seniors play a musical instrument or like to sing. You can help them find a local group they can join. Perhaps they still have friends who are involved in such activities. If not, then perhaps they would like to start a musical group. Organizing a Christmas musical group might seem like a daunting task, but there are places where you can go to find an existing group to join or other people who would like to join your group:
Local church congregations
Music stores
Local rehearsal rooms
Contact music teachers
Call some old friends
Check for a Facebook group that matches your interest
Christmas Photos with Grandma/Grandpa in holiday hats
Let the grandchildren have some fun! Take some props like:
Santa hats
Jingle bells
Antler headbands
Elf ears
Ugly sweaters
Time for a silly family photo shoot! These pictures will bring back tender memories in the years to come. Plus, seniors like to get into the spirit of the season and have some fun too.
Christmas Ornament Frames filled with old family photos
This is a very nice way to connect the generations. Make copies of old family photos that can be expanded or reduced to fit into small Christmas ornament frames. These frames are easy to find at any arts and crafts store. They can also be ordered online. Imagine the happy memories your thoughtful gift will bring to your loved one. These are also great gifts for the younger generations who will be able to connect family stories and family names with old photos. Christmas ornament frames filled with your photos of your family members are something to be cherished for generations to come. Be sure to include names on the backs of the photos.
Christmas Movie Night with hot chocolate and peppermint stirring sticks
This activity can be done multiple times during the season. There are so many wonderful Christmas movies available. Perhaps your family already has a favorite Christmas movie. If so, then maybe that's the one you want to watch first. Make a list of all the Christmas movies you and your senior would like to watch. Set up a time to watch it together and plan the snacks you want to have. A hot chocolate station is a fun thing to have during a movie viewing. Consider different flavors of hot cocoa and a variety of additions, like peppermint stirring sticks, or just use a candy cane.
Virtual Christmas Party
If your beloved senior can't be with you during the holiday season, then plan a virtual Christmas party. Even if you are with your senior, there might be other family members who can't be with you, so have a plan for a virtual party using Zoom or some other similar platform. Even if you live near your loved ones, because of Covid-19, seasonal flu, or other types of illness, it's a good idea to have a plan in place. Gathering virtually might not be ideal, but it might be the safest option for your aging parents. Email your family and social circle to get it set up ahead of time.
Decorate their room as a family
Nothing says Christmas better than festive holiday decorations!
Research shows that decorating for Christmas is a mood booster
. It raises dopamine levels, which are associated with positive mental health benefits. Bring in as many family members as possible for the maximum amount of fun. Decorating your loved one's room as a family is sure to become something everyone will want to do next year too. After all, this is one activity that will bring joy to everyone. You know how Christmas traditions are an important part of the season, but sometimes things interrupt those traditions. If your senior needs more help than you can give this season, contact
Amy's Eden
for support. As a matter of fact, they will do everything to ensure that your loved one has the best holiday possible with or without reindeer headbands and ugly sweaters!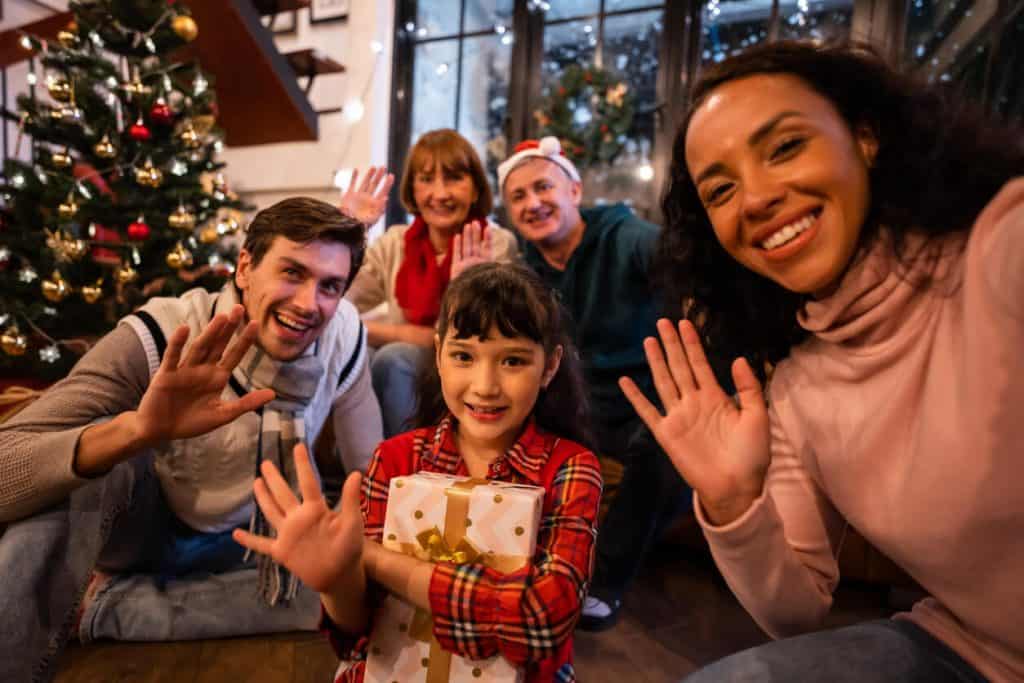 In-Home Caregiving Services Find an in-home caregiver in Reno & Carson City, NV! Amy's Eden caregiver in NV Free care assessment > Amy's Eden Senior
Read More »
Contact Amy's Eden Senior Care