How to Stay Positive and Help Mom: Activities for Seniors with Dementia
Caregiving for someone with dementia can be a challenge, but if you're realistic and remember to pace yourself along the long path of caring for your loved one, then you can enjoy the shining moments and still create fond memories. Although there are many types of dementia, Alzheimer's is the most common form. According to the
Alzheimer's Association
, seniors age 65 and older in the US, account for more than 6.5 million cases of Alzheimer's Disease in 2022 with that number expected to rise annually. Whether you are a professional caregiver, a family member caregiver, or even an occasional friend caregiver, chances are that you will at some point have the opportunity to care for someone with dementia or Alzheimer's.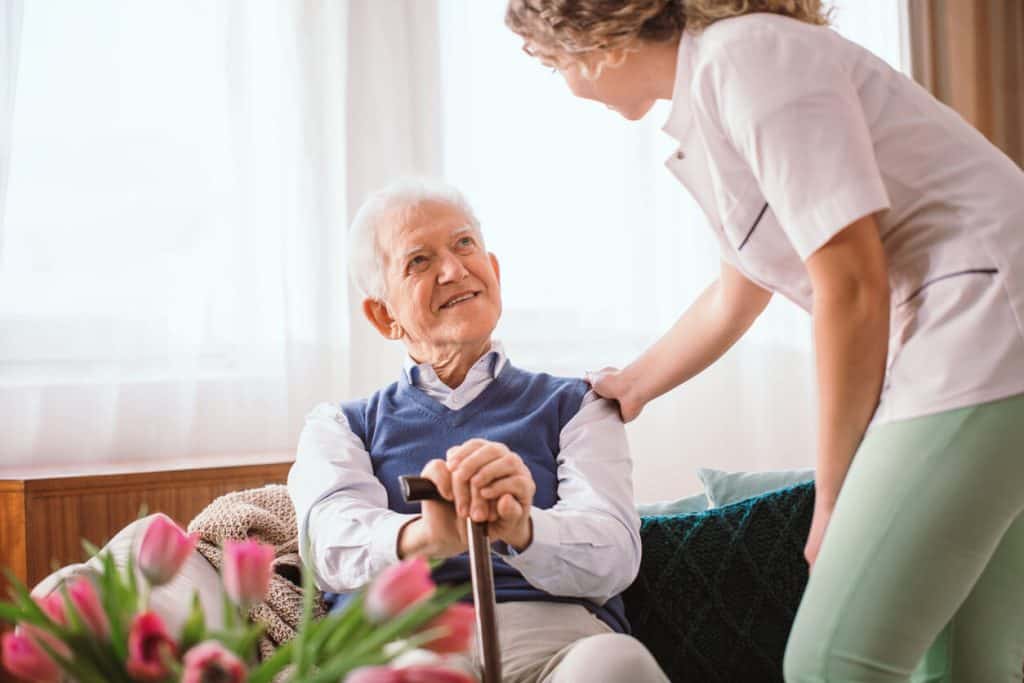 To help you stay positive with your caregiving journey, here is a list of helpful reminders for you as a caregiver. Take a deep breath and practice loving yourself, as well as your beloved senior:
Be confident in your ability to manage as a caregiver. There are resources available to help you along the way. Talk with your senior's healthcare provider and your own healthcare provider who can provide you with local resources.
Reach out for support. Join an organization or online community of other caregivers.
Don't be afraid to express your feelings. It's natural to experience a full range of emotions, from joy and delight to anger and frustration. If a negative feeling takes over, reach out to family and friends or your healthcare provider.
Don't isolate yourself. It's important for you to have social interactions and support, so make phone calls, Zoom with friends and family, let someone else take over for a couple of hours while you do something for yourself.
Pay attention to your body. Get plenty of rest, exercise, stay hydrated, and eat nutritious meals. Practice some form of meditation each day, even if it's only for a few minutes.
Utilize respite care. There will be times when you need more than a couple of hours away. Have a plan for that. Seek respite providers, whether they are other family members or professionals who will travel to your home to assist you, be prepared to use them without feeling guilty for giving yourself a break. It's better for everyone for you to be refreshed rather than burned out.
Appreciate the moment. Sometimes the only difference between laughing or crying about something is how you choose to view it. Prepare yourself with a sense of humor, flexibility, and patience. These characteristics will help you see things in the best possible light.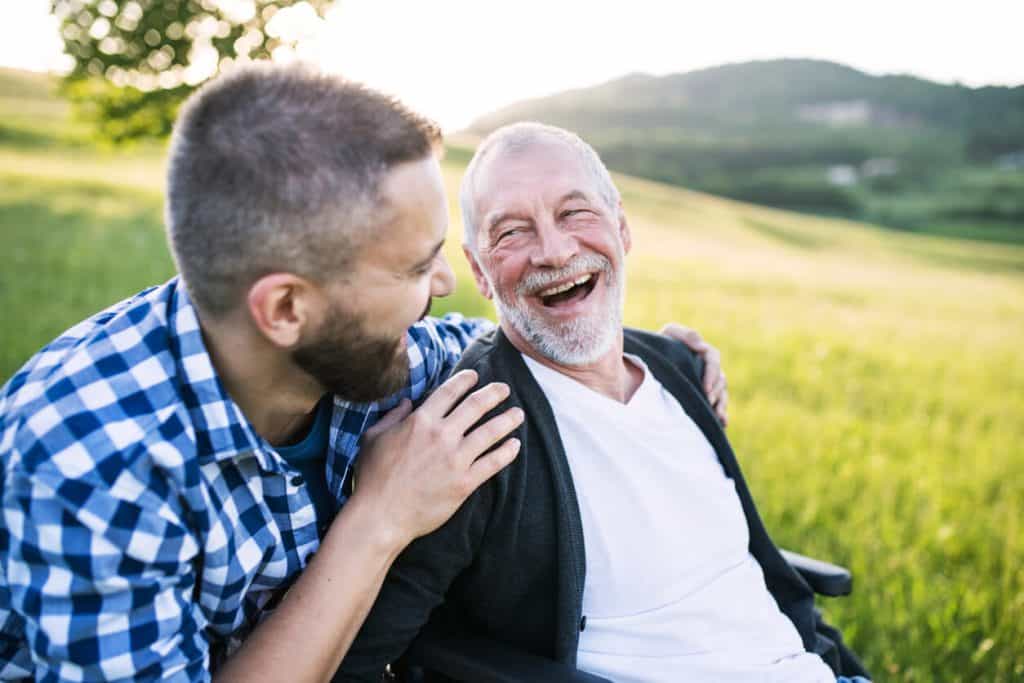 There are many stages of dementia and even different causes for it.
The term dementia covers multiple symptoms that interfere with safe and successful everyday living.
Each of these difficulties can vary and increase in severity over time. Here are a few examples:
Memory issues, especially short term memory at first
Decline in reasoning ability
Lack of good judgment
Inability to focus or pay attention
Behavioral changes
Trouble communicating, finding the right words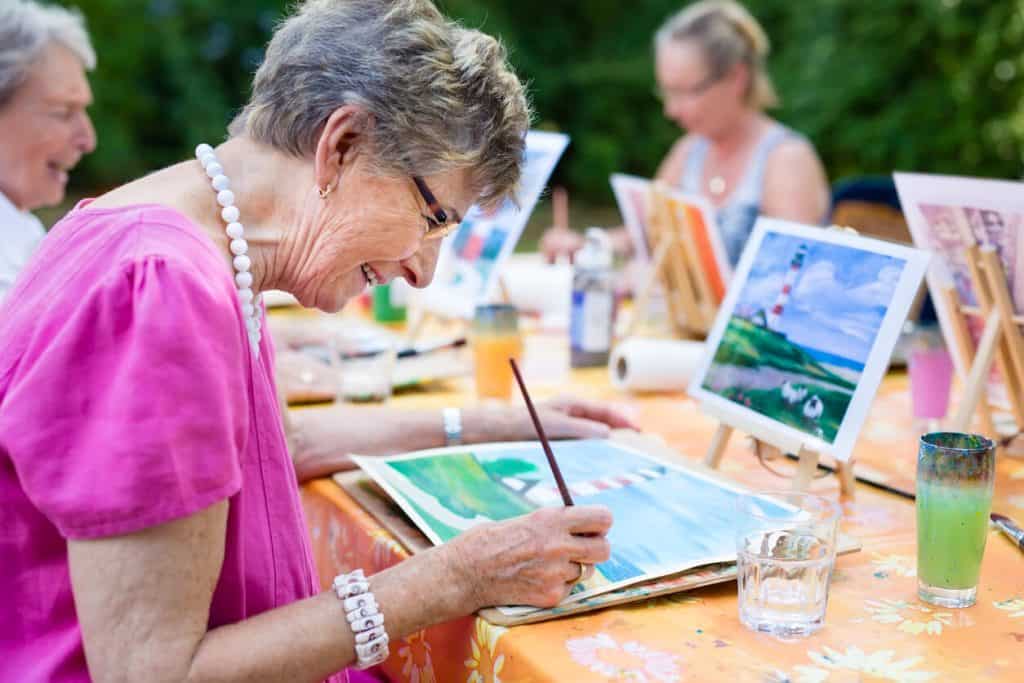 How to Approach Activities for Seniors With Dementia
If your loved one has dementia, that doesn't mean they can't continue to enjoy a wide variety of activities. Consider the various ways in which you can modify a favorite activity to suit your loved one's current level of ability.
Consider keeping a journal about which activities your senior seems to enjoy the most.
Make notes that include what works and what doesn't. If a certain activity tends to cause irritation or aggression, make the necessary adjustments or discontinue that activity. Keeping a journal will benefit anyone who might come to assist you.
Here's an important tip to reduce frustration:
You can reduce frustration for both you and your loved one by limiting their choices between only two things. This still gives them the feeling of having some control, but it eliminates the confusion that leads to feelings of frustration and aggravation. For example, let them choose what shirt to wear, but only between the blue shirt or the green shirt. Let them choose what to drink, but only offer two choices. Do you want milk or juice? Similarly, when selecting activities it's best to limit the options. Would you rather see a movie or go for a walk? This is the most considerate way to allow your loved one some control without making them feel things are out of control.
Allow extra time.
This will become increasingly important as you move through the various stages of dementia with your senior. Not only will they slow down physically, but as their mind slows, they will need more time to follow simple instructions. Be patient and flexible when you go to appointments or on outings. More time means you won't have to rush and your loved one might actually enjoy sitting quietly in a waiting room with you.
Transportation.
You want to plan an outing with Grandma, but what if she can't get into your small economy sized car? Maybe you have to juggle a cane, walker, or even a wheelchair. Plan ahead by contacting your local
Area Agency on Aging
to help you locate appropriate transportation to and from your destination. If you have a suitable vehicle for transporting your loved one, then be courteous and help them buckle up correctly. Do it in such a way that they don't feel helpless or childish.
Engage the child safety locks. People with dementia forget where they are and fidget with things like door handles.
If your loved one with dementia becomes disoriented and expresses their frustration, stay calm.
Keep talking in a soothing, reassuring voice.
Point out something that might be familiar, even if it's just a sign or chain restaurant that you see on every corner. You might even try singing a familiar, catchy tune. Remember, driving is another one of those things that your loved one can't do anymore. They might be feeling a sense of loss. They might feel uneasy in the passenger seat. They might be disoriented for a couple of reasons. First, as their memory becomes more clouded, once familiar places become unfamiliar. Second, as their vision deteriorates, passing cars might actually scare them. They might look like they're going too fast or coming too close. Be thoughtful of these possibilities.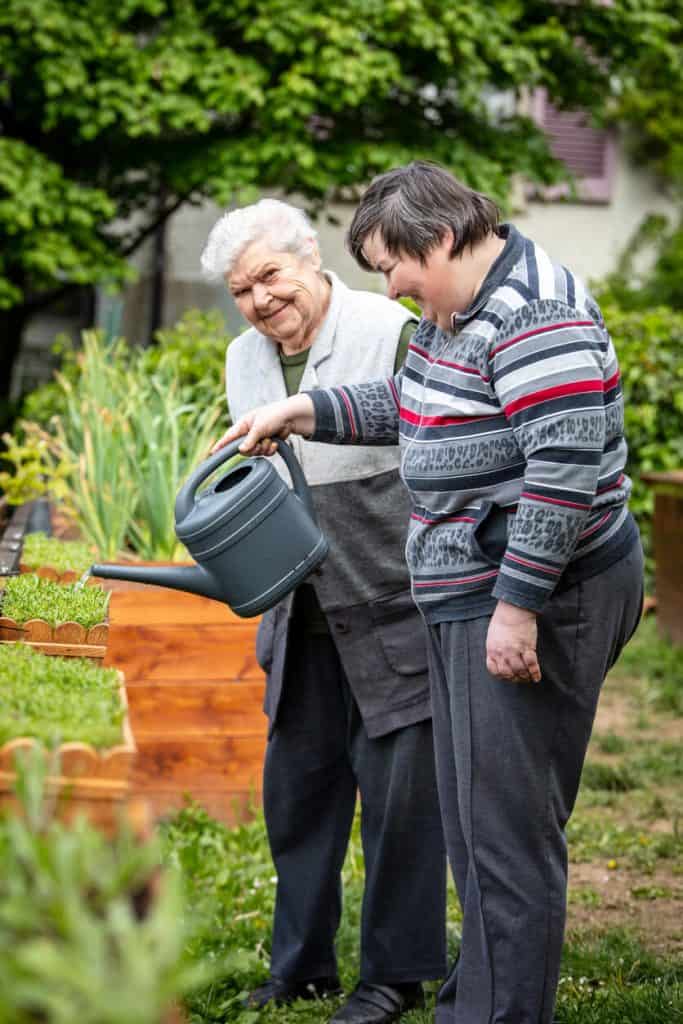 A good place to start is with activities that your senior has always enjoyed.
Be aware of physical limitations like: strength, endurance, balance, vision or hearing impairments. Make simple adjustments to accommodate their current skill level.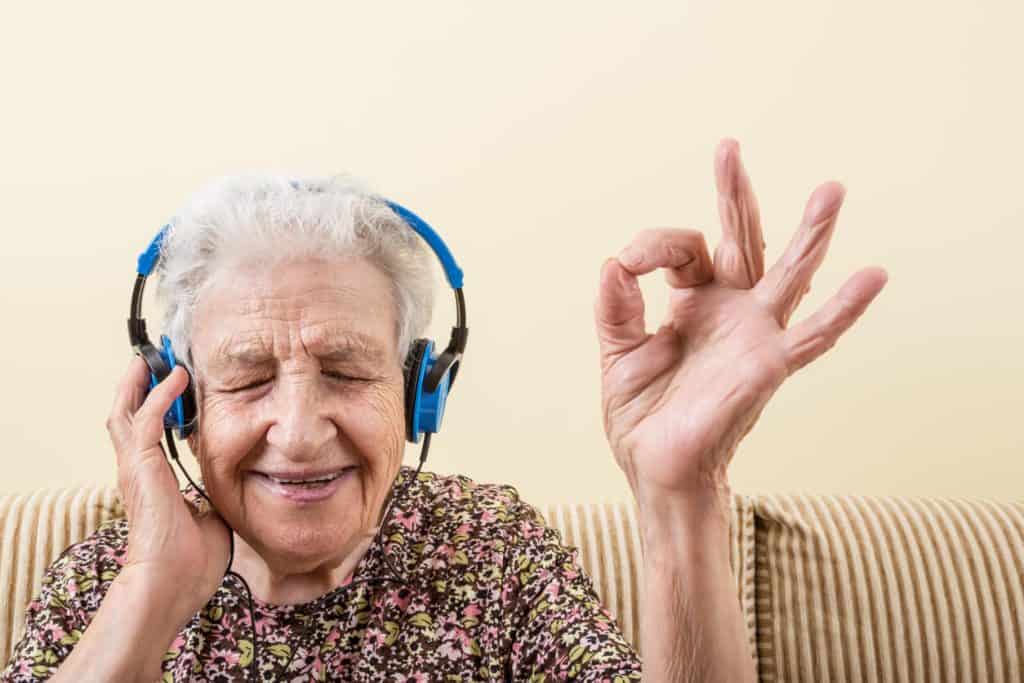 Music, Art, and Sports
Music
Research shows that music can have very positive effects for people with dementia or Alzheimer's disease.
In the early stages, your loved one might still be able to play an instrument and sing songs. As the disease progresses and communication becomes more difficult, they still might be able to recall lyrics to music that they are very familiar with. Even in the late stages of the disease, music has benefits. Seniors can often still clap with the beat or sing some of the words. Music is also therapeutic and can be used to help reduce agitation and restlessness. You can try different types of music and volume levels to create the perfect environment.
Art
Keep in mind the purpose of creating art. Use it for self expression and an opportunity to engage in conversation. It's important to select creative projects that are for mature individuals, not childish or demeaning crafts. Be aware of limitations and safety factors. Avoid activities that involve dangerous art supplies like sharp knives or chisels, toxic paints or other hazardous materials. Take advantage of the time. Don't rush your loved one because it's the process of creating something that is important. Allow for more than one period of time in which to complete the project. Your senior might reminisce and chat during an art session. Creating a work of art can be therapeutic for you as a caregiver too. Work side-by-side with your mom or dad and see what happens.
Sports
Regular exercise helps the body and mind stay healthier.
Some research shows that staying physically active might slow the progression of Alzheimer's and dementia in the early stages.
If your loved one was involved in a specific sport, help them participate in whatever way they still can. Perhaps they are able to join a senior club that meets and plays together. Or perhaps they are simply interested in watching others play sports. Taking your loved one to a game or exhibition can be a good bonding experience. As mobility and communication abilities diminish, you can still watch sports on television or online. At later stages of dementia and Alzheimer's, you might need to find ways to share sporting events that don't include commercials. Commercials are difficult for many seniors and can cause confusion.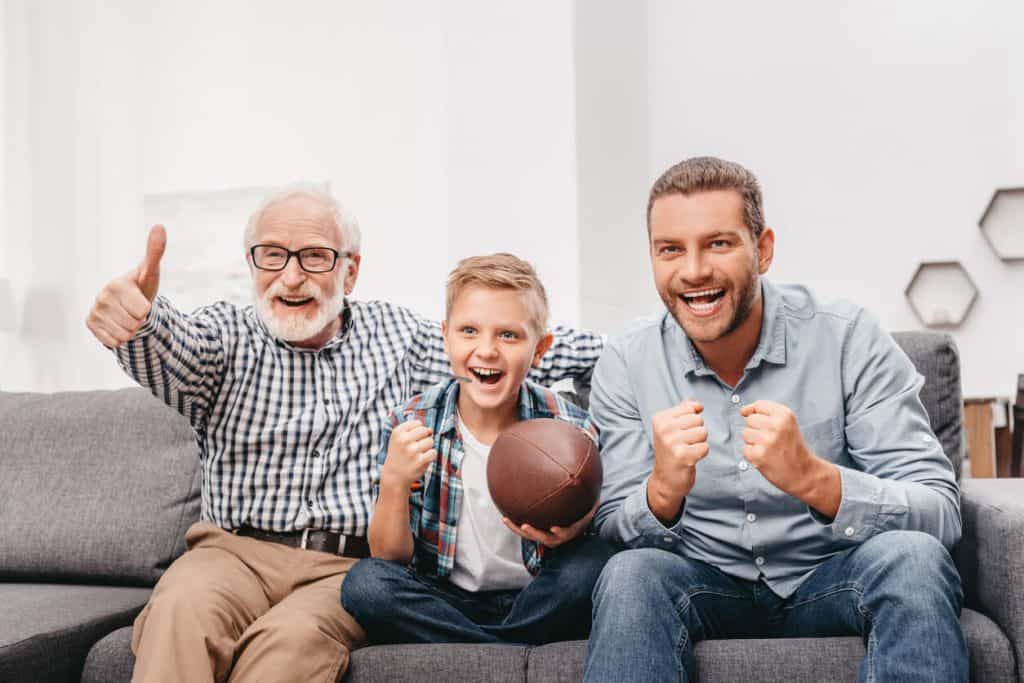 Familiar Activities for Seniors
Not all activities for seniors need to be new or exciting.
What are some activities that your loved one has always enjoyed? Simple pleasures can bring a sense of contentment to someone who feels like they are losing control of their former abilities. Did your loved one enjoy reading the newspaper? It's okay if they can't read anymore, holding and turning the pages can still bring them joy. Perhaps your loved one was very organized? They can still help do household chores that will give them a chance to sort and organize their belongings, fold towels, or help in the kitchen. Did your loved one like animals? Take them to a zoo, visit a dog park, foster a dog or cat from the local animal shelter, or simply feed the birds in the yard.
A wonderful way to bond with your aging loved one is to record some of their cherished personal stories.
There are a number of ways to approach recording someone's personal history. One of the unusual things about dementia is that there will be better and worse days. Some good days will be when your loved one is more lucid and remembers things they haven't thought of in years. Take advantage of those moments by being prepared to take notes about what they tell you. You can make audio recordings or videos of your senior telling stories. You can prepare a brief set of questions for them to answer about their favorite things or specific things they did for work or places they lived. Be aware that most seniors struggling with dementia or Alzheimer's have better memories and moods in the mornings or early afternoons. Look through an old family photo album with them. You might be surprised at the wonderful bits of information they remember when doing this activity.
The records that you make will become a cherished memory and family heirloom for future generations.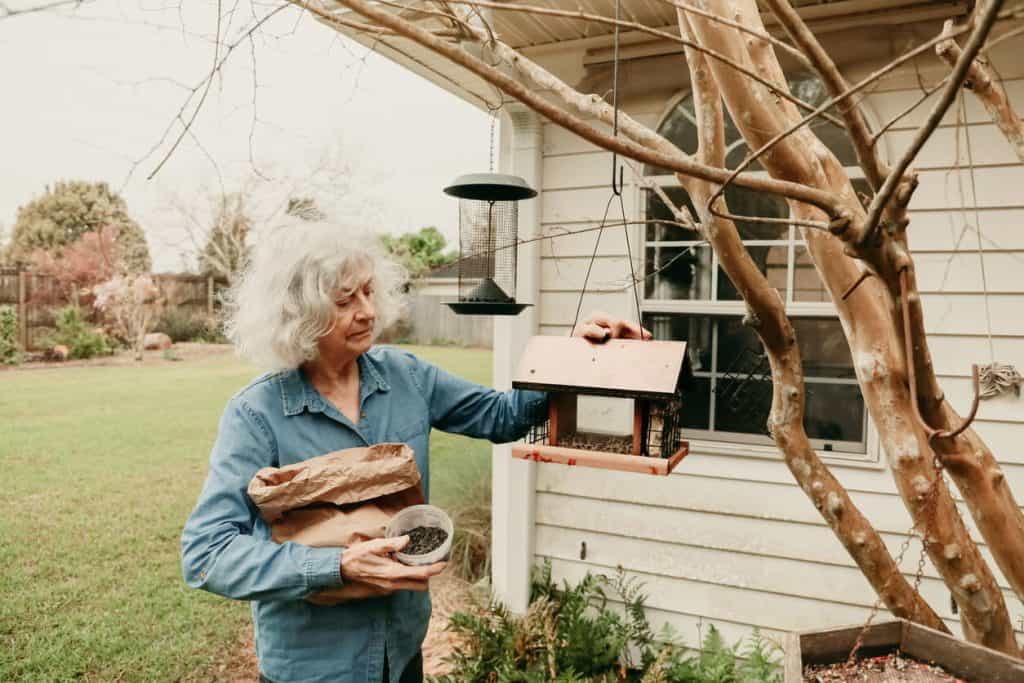 Activities for a Rainy Day
It doesn't have to be cold or rainy to stay indoors and enjoy quality time with your elderly loved one. Below are a few ideas that you can keep on hand for those quiet days spent inside.
A gentle hand massage and manicure
Put together a jigsaw puzzle
Read out loud to your senior
Play a game of chess, checkers, or dominoes
Bake and eat cookies
Sit on the porch, drink lemonade, and talk
Watch an old movie or a holiday movie
Zoom with a family member
Make a poster or diagram of your senior's family tree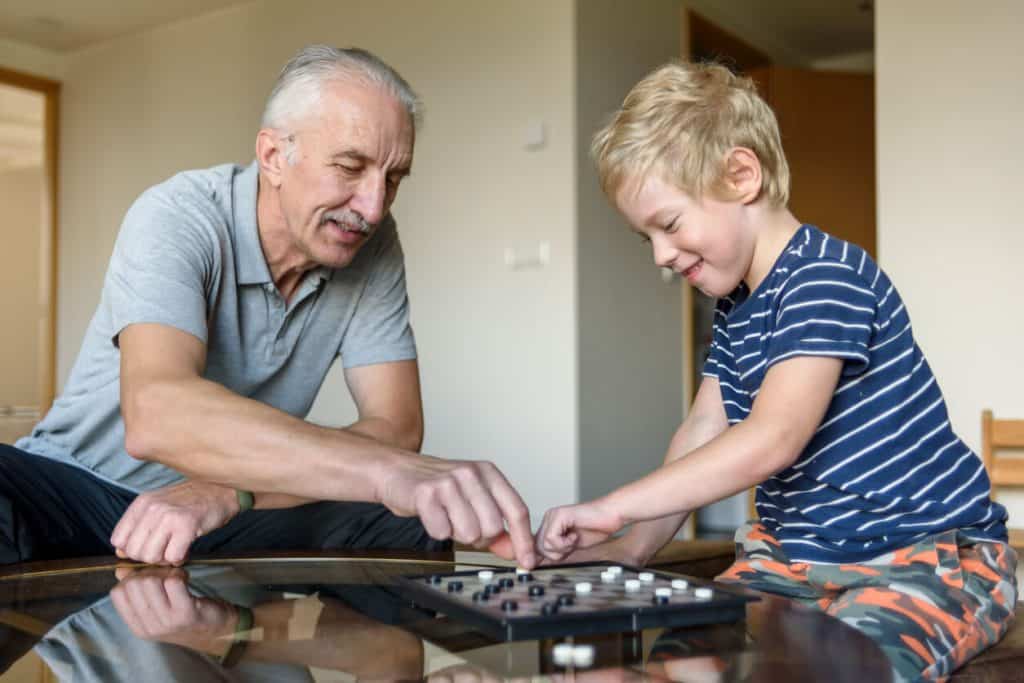 Knowing Assistance is Available Can Help You Stay Positive
Because of the nature of dementia and Alzheimer's, as the disease progresses, your daily responsibilities will increase.
You know that you will need some assistance along the way, that's when
Amy's Eden
can help lift you. Whether you are looking for an assisted living home or a caregiver to take on a few tasks for relief, please feel free to contact us to learn more about what we can offer. Our team of compassionate and trained caregivers love working with senior adults. They will keep your loved one engaged with enjoyable daily activities. We value one-on-one personal attention and believe that senior living should be free from anxiety and filled with calming experiences that pamper your loved one and truly make life golden.
In-Home Caregiving Services Find an in-home caregiver in Reno & Carson City, NV! Amy's Eden caregiver in NV Free care assessment > Amy's Eden Senior
Read More »
Contact Amy's Eden Senior Care