National Joy Day 2023: 10 Joyful Activities For Your Elderly Loved One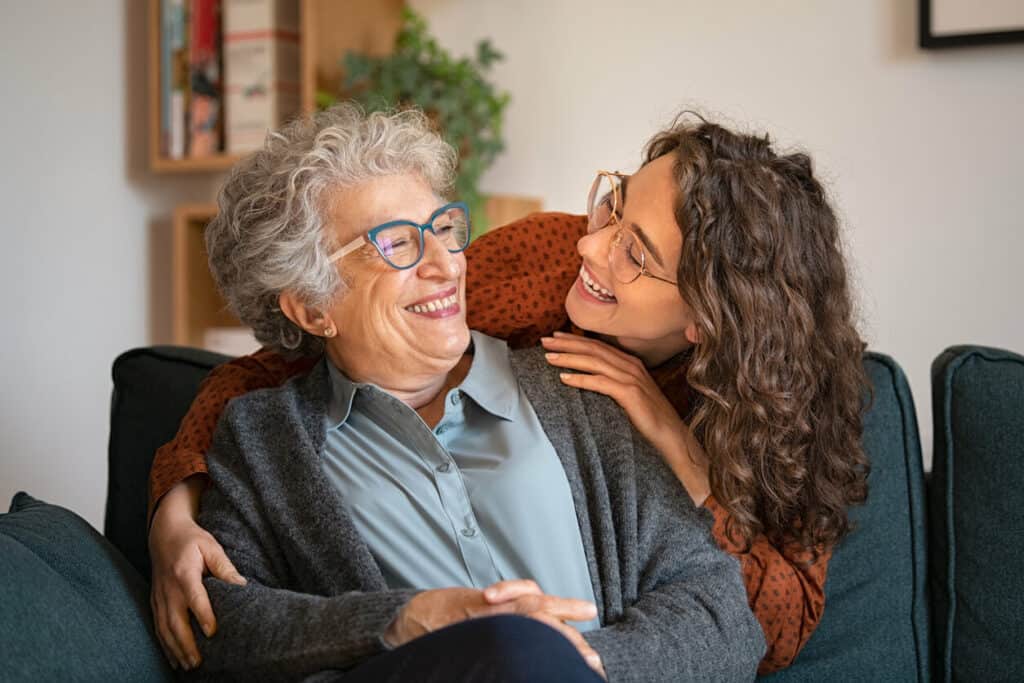 National Joy Day is a time to celebrate the power of joy in our lives. This annual holiday reminds us, including our elderly loved ones, of the importance of finding moments of happiness and contentment, even in difficult times. Whether it's through spending time with loved ones, engaging in creative pursuits, or simply enjoying the beauty of nature, there are countless ways to experience joy each day.
Origin of National Joy Day
It will amaze you that National Joy Day ( every December 7th) was marked to appreciate and celebrate all the people named Joy around the world. However, its celebration now transcends people, but everything and every way we can derive joy and happiness each day even in the smallest things. This year, National Joy Day, this special event, will be celebrated on June 28th, and it aims to spread happiness and joy across the country. National Joy Day is similar to National Day of Joy which is celebrated every last Wednesday of June. This started as the brainchild of Comfort Keepers when they realized how essential it was for older adults to be joyful as they live their golden years. Both of these holidays share one thing in common – a sense of joy, happiness, and upliftment, and you'll agree with me that everyone needs an overdose of these ingredients each and every day. This simple yet effective program is organized by an American organization with an international mission to promote positivity in society.
Why Maintaining A Lifestyle of Joy Is Important For Your Elderly Loved One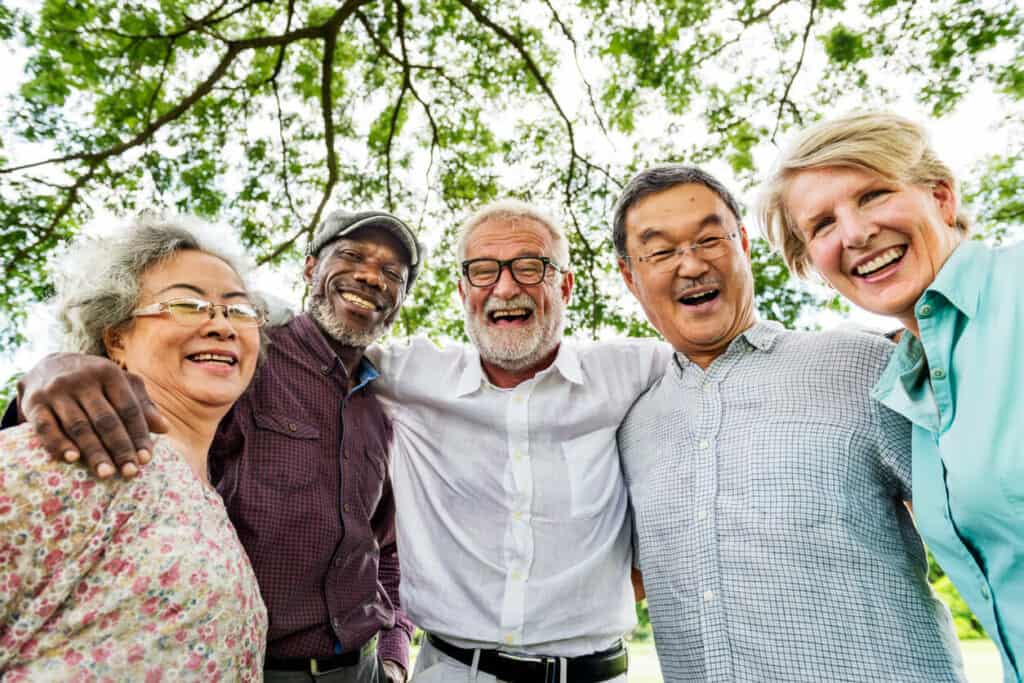 Did you know that in the United States, about
28% of older adults live alone
? Living with an extended family is not common in the US, so when a child leaves or a spouse dies, the senior is left to live alone. While this isn't a bad thing, it poses the risk of
social isolation and loneliness
. Other factors that can pose a risk of loneliness and social isolation in older adults are:
Loss of mobility
Lack of transportation, and
Separation from friends and family.
Social isolation and loneliness in elderly people can lead to depression, anxiety, cognitive decline, high blood pressure, and even death. It's essential for older adults to find ways to keep their joy and happiness, and this is one of the things national joy day is about. Whether your elderly loved one is living alone at home, with a caregiver, or living in a care home, it's important to find ways to help them feel joyful and happy every day. If you can't get out, you can share your joy with others through content, press, media, or email. National Joy Day comes in the special month of June. There are often community events celebrating National Joy Day that include food festivals, all-age activities, career resources, and more. Many organizations also provide services to view and participate in events online, making them accessible to everyone.
10 National Day of Joy Activities To Keep Your Elderly Loved One In High Spirits
Keep in mind that these activities are not just limited to National Joy Day, which is a specific day. These are activities older adults can enjoy all year round. This list is by no means exhaustive. Look into hobbies, past lifestyles, or interests to uncover activities that will bring them joy.
Writing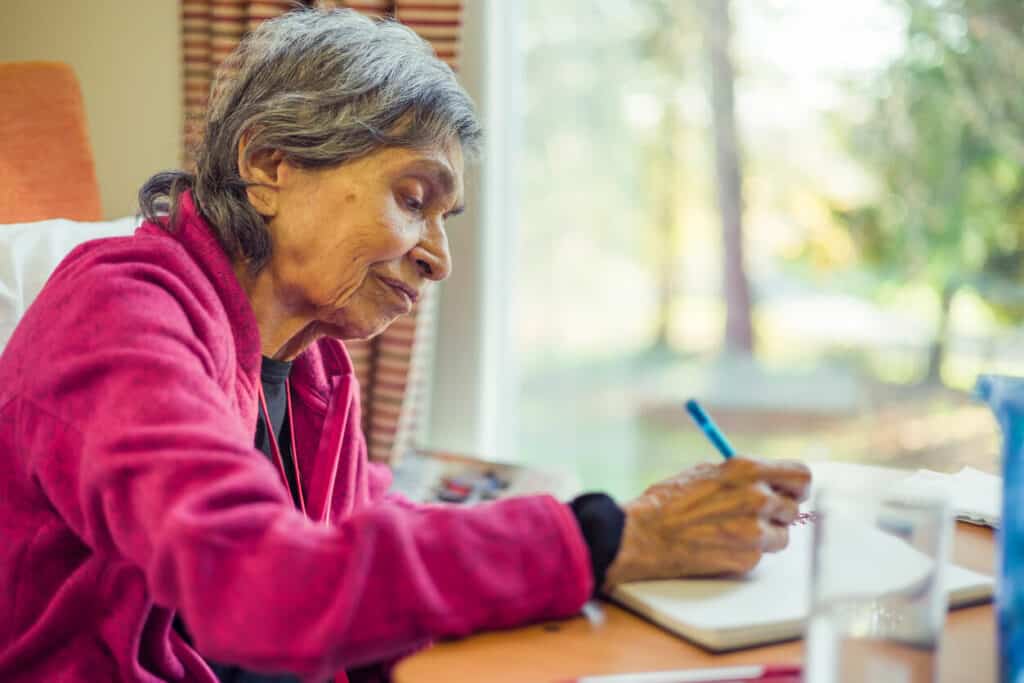 Writing is a low-effort activity that seniors can engage in, plus it only requires a pencil and paper or a writing app. Seniors can journal about beautiful memories and experiences they have had, as well as things they are grateful for. They can also create hand-written postcards and send them to loved ones.
Invite Friends Over For A Cup Of Tea
A friendly chatter over a cup of tea on a cool evening does wonders for the body. Gather friends and family together and chit-chat about memories, tell stories and enjoy happiness.
Soak In Nature
Just sitting at the beach looking at the waves, or sitting in your pouch and experiencing the caress of the evening breeze is a good way to soak in nature. Appreciating nature brings about joy, and is a good mood improver.
Go To A Music Concert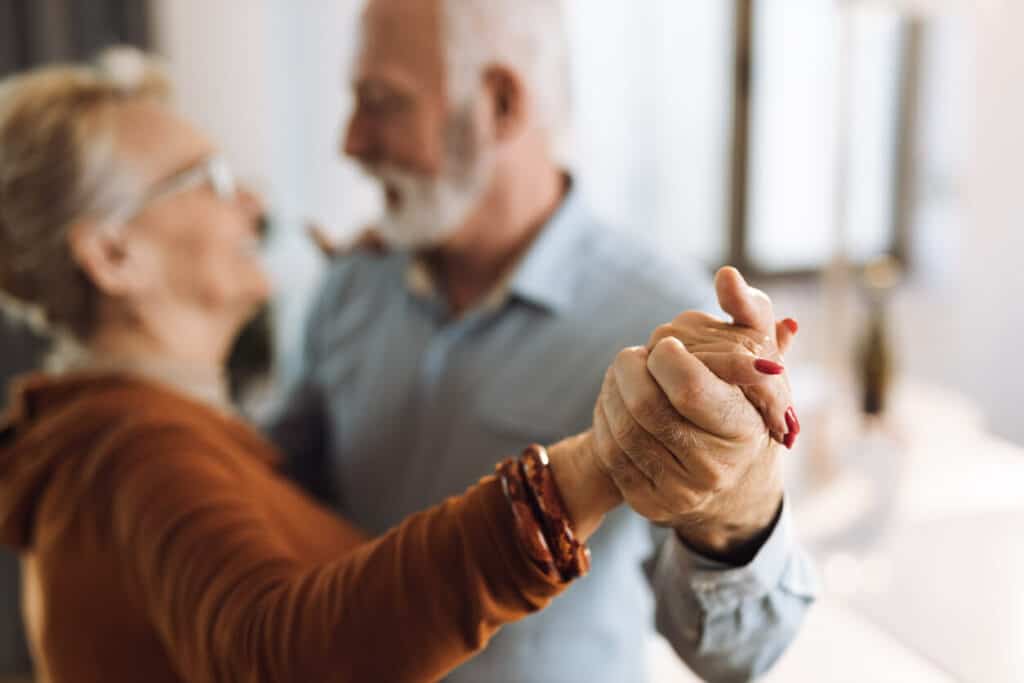 Music connects with us on a deeper level and is one activity that brings joy, especially happy music. So, get a ticket with friends and family to go listen to your favorite artists. If mobility is an issue, surprise your elderly loved one by having their grandkids or loved ones hold a mini concert for them at home, or wherever they call home. There may be so many flops and playfulness, and that's where the joy is.
Volunteering
Volunteering brings about a sense of fulfillment. There are many opportunities for seniors to volunteer in their local community. Volunteering opportunities like community gardens, foster grandparents, and animal shelters are a good way to start. Bringing joy to others gives us joy in turn.
Learn A New Skill Or Language
It's never too old to learn anything. Sign your loved one up for a music class, arts and crafts class, or something else they are interested in. On the other hand, learning a language can bring joy and happiness. Your loved one can join a language class or get started with free or paid language apps.
Unboxing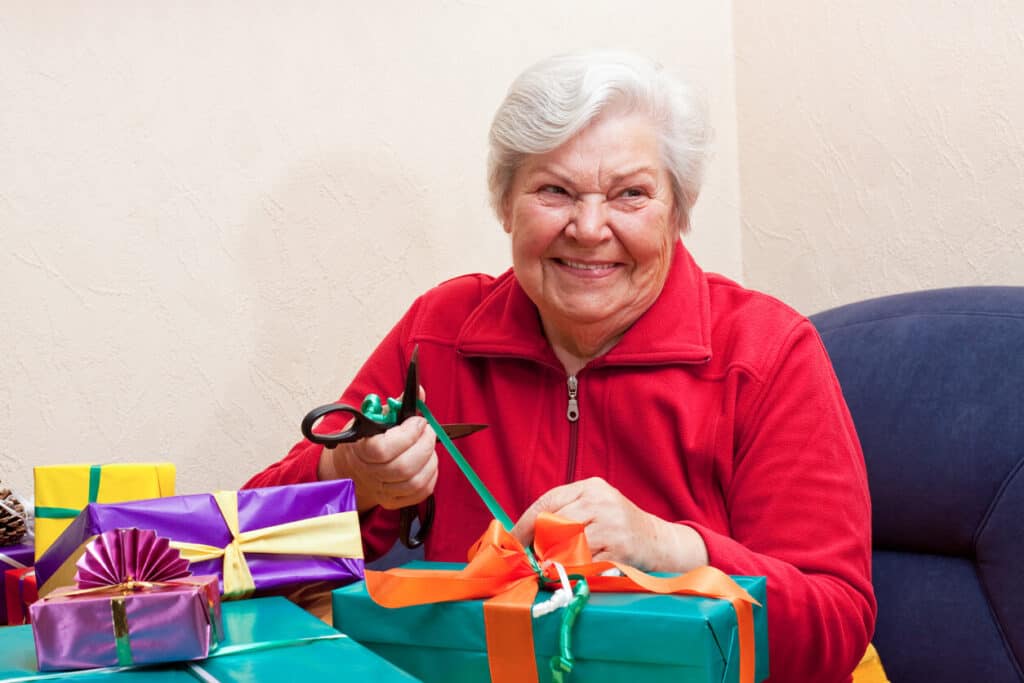 Who doesn't love to unwrap gifts or presents? You can have family members wrap gifts your elderly loved one will appreciate, and have them unbox them. You can even record a video and have them watch it sometime later.
Painting And Coloring
These low efforts stress relievers can be done solo or with friends and families. Get them their favorite coloring books, or have a painting get-together with friends, family, and grandkids.
Exercise
Exercise is beneficial to our mental and physical health, especially seniors. Low-impact exercises like yoga, dancing, and stretches are a great way to break some sweat and have fun while doing so.
Watch Movies
Watch their favorite movies with them at home or outdoors over a bowl of popcorn or their favorite snacks. Laugh, cry, and be joyful. National Joy Day is celebrated through various activities, and events, and utilizes resources that are available on social media platforms such as Facebook, Twitter, Instagram, and others. To find out about the ways your community is celebrating, look for your communities calendar of events.
Happy National Joy Day From All of Us at Amy's Eden
**add a custom image of Amy's Eden here From all of us at
Amy's Eden
, we are wishing you a happy National Day of Joy 2023. Find joy in the little things, express gratitude, and create meaningful moments with your elderly loved one and family members. For us, helping our seniors find joy either
at home
or in one of our
assisted homes
is at the core of what we do. So, if you need your loved one to thrive in a joyful and safe environment, you can stop your search here. We have a variety of services that can be catered to suit the needs of your loved one. Kindly reach out to us today to discover how we can help your loved one live joyful golden years.
In-Home Caregiving Services Find an in-home caregiver in Reno & Carson City, NV! Amy's Eden caregiver in NV Free care assessment > Amy's Eden Senior
Read More »
Contact Amy's Eden Senior Care