Top 4 Reasons Why You Should Get an Online Caregiver Certification in 2023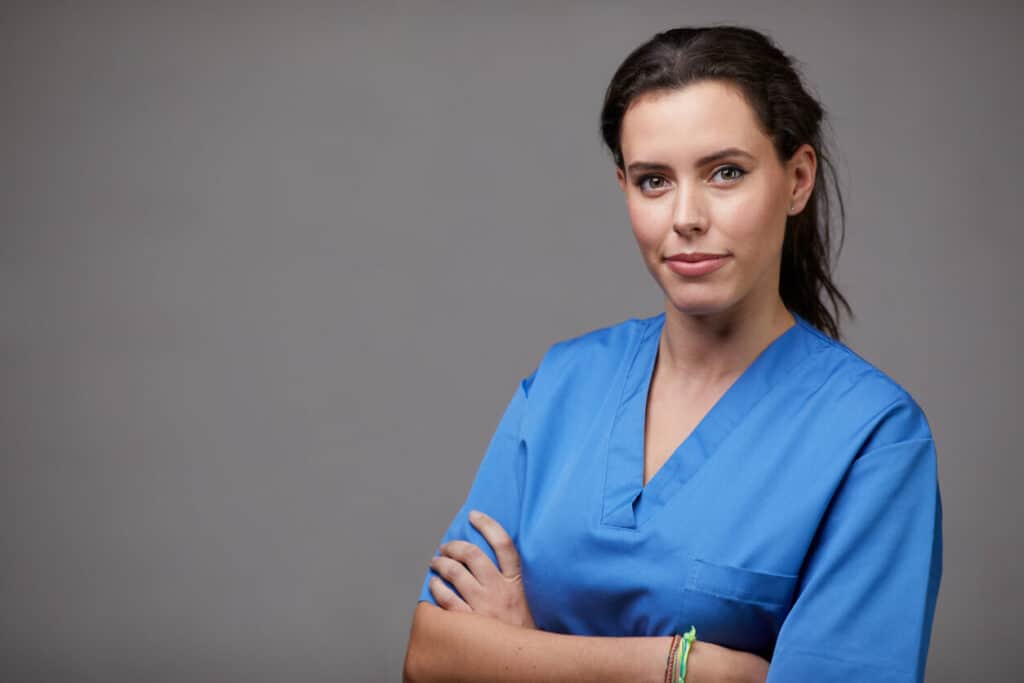 Many adult children believe that one of their shortcomings as family caregivers is the lack of caregiving certification. Most think that the care they provide isn't enough, leading them to feel guilty for having no professional caregiver qualifications and training.
If you're in the same boat, you might have thought of getting caregiver training to provide better care for a loved one. Even if it's not required for family caregivers, a certification can boost your confidence as a carer and help you better understand your loved one's care needs.
​​Caregiver certification is a process that ensures a person is qualified to provide care to an aging or disabled person. Let's find out what types of caregiver certifications are available for anyone wanting to be a certified caregiver.
6 Types of Caregiver Certification

Family caregivers can choose between six types of formal caregiving education, from basic to specialized training.
1. First Aid And Emergency Care
Emergencies can happen anywhere, especially at home. Unless you have a family member with a medical background or experience living with a senior loved one, it will be beneficial for family caregivers to get training in first aid and emergency care.
The American Red Cross has First Aid, CPR, and AED courses that include hands-on skill practice and personalized learning to equip you with the knowledge and expertise to respond to emergencies.
2. Basic Caregiver
Basic caregiving training is helpful if your senior parents live with you because you can assist them with activities of daily living and provide companionship care and social support. A basic caregiver online certification training can last a few hours to months, depending on the program.
The American Caregiver Association is an accrediting organization that certifies caregivers nationwide. They have online courses that you can choose from.
3. Home Health Aide (HHA) Training
HHA certification is an upgrade of basic caregiving training because you will also provide selected medical care services to a loved one at home under the supervision of a registered nurse or family physician. This can include checking vital signs, respiration, pulse, and blood pressure.
HHAs also monitor the patient's health and report their observations to the attending physician and nurse. In some states, home health aides can provide wound care, administer IV injections, collect laboratory samples, and provide selected skilled services.
CareAcademy offers an online caregiver certification program to those who want to complete HHA training.
4. Certified Nursing Assistant (CNA) Training
People who get caregiver classes online to become CNAs are often serious about pursuing a career in the healthcare space and eventually want to become licensed nurses.
Trained CNAs can provide selected medical services, such as monitoring the patient's health. If regulated by the state, they can also administer IV medications, handle medical equipment, such as oxygen, assist in minor medical procedures, and more.
5. Hospice, Palliative, And End-Of-Life Care
People needing end-of-life care have higher demands as they usually depend on their caregivers to accomplish daily tasks. Training for hospice, palliative, and end-of-life care teaches caregivers how to provide compassionate care and make the remaining days of the patient they care for as comfortable and painless as possible.
Hospice, palliative, and end-of-life caregiving duties encompass patients and their families. This includes hands-on patient care, arranging medical appointments, mouth care, administering medications, providing emotional support to patients and their families, and more.
The Hospice and Palliative Credentialing Center (HPCC) has five certification exams focused on hospice and palliative care for nurses, vocational nurses, and nursing assistants.
6. Specialized Care for Specific Needs and Conditions
Some health conditions, like dementia and diabetes, are challenging to manage, so caregivers must receive specialized (and sometimes continuous) care training to obtain the necessary expertise to provide appropriate care, including knowing the do's and don'ts for the patients.
The Alzheimer's Association has a program called essentiALZ for dementia care certification and also recommended a list of recognized dementia care training programs to choose from for those who want to be dementia caregivers.
Why Is a Caregiver Certification Important?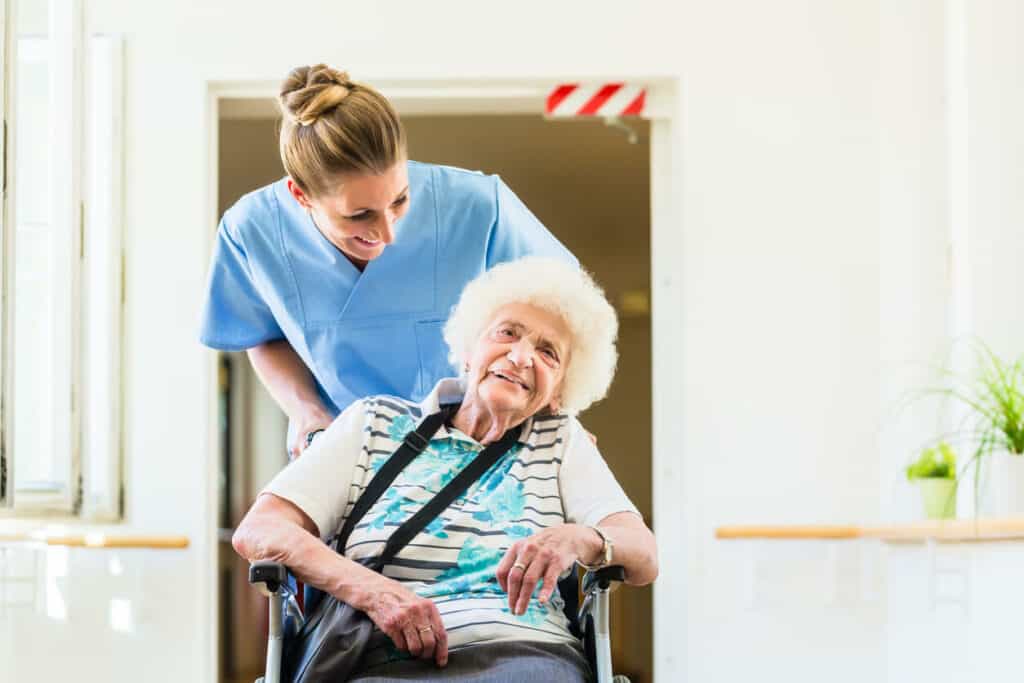 Caregiver certification is essential because each patient has unique needs and health circumstances. As a caregiver, you can't just take a one-size-fits-all approach when providing care. To become certified, individuals must meet certain requirements such as passing a test, completing a training program, and undergoing a background check.
Getting a caregiving certificate online or in-person equips you with the proper knowledge and skill set to keep up with the changing patient care needs. Here are other reasons why it's important. The content of many certification programs includes topics such as disease management, safety, communication, and abuse prevention.
To provide care tailored to the patient's needs
If your loved one is diagnosed with dementia, you will be trained to handle difficult situations, such as when they become aggressive, agitated, or act up in public due to their symptoms.
To support loved ones to become independent
With caregiver certificate online training, you will know how to provide just the right amount of care that will still allow your loved one to stand on their own, make their own decisions, and remain independent. When you provide too much care, you take away their independence and push them to rely entirely on you, even if they're still capable.
To provide social and emotional support
Most seniors experience loneliness and depression. Nearly one-fourth of seniors living in communities are socially isolated, and a much higher proportion of older adults feel lonely.
A certified caregiver knows effective strategies to provide social and emotional support through companionship care.
To support adherence to the treatment plan
Noncompliance with the treatment plan can hinder your loved one's recovery or make their health situation worse.
Getting an online caregiver certificate gives you the confidence, accountability, and all the right reasons to proactively get involved with your loved one's treatment plan by ensuring that they adhere to their doctor's prescriptions and recommendations at all times.
How to Get a Caregiver Certification?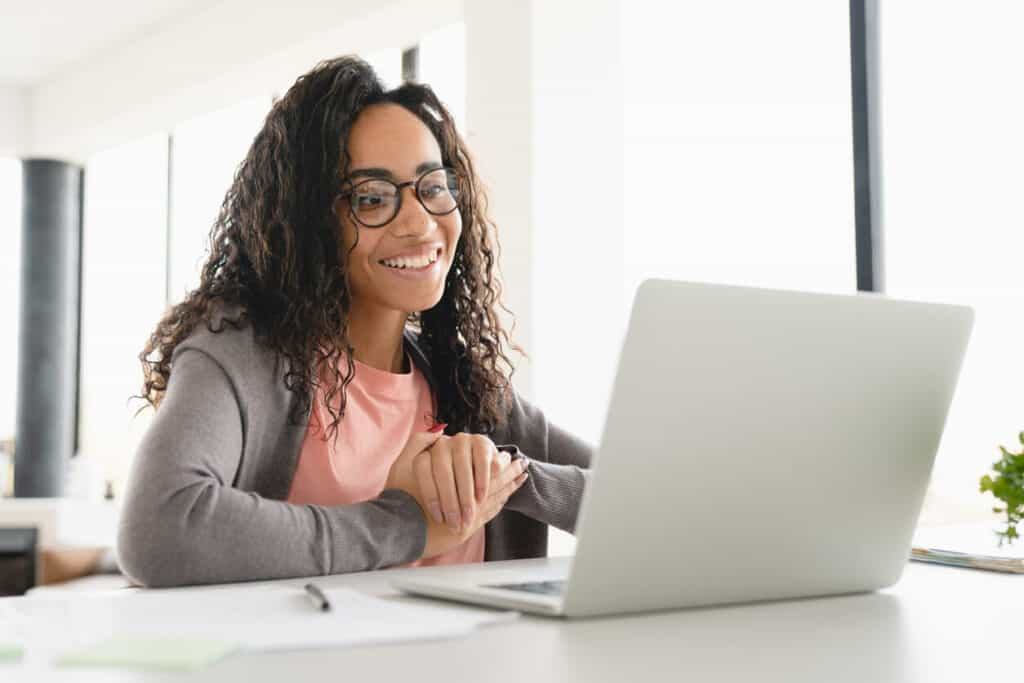 Acquiring a caregiving certification is a straightforward process that includes training and passing the exam. However, each state has different caregiver certification requirements, so others may need additional steps to get certified. Here are the standard steps:
1. Find a caregiver resource center in your area or online.
Various local organizations, schools, and universities usually offer caregiving courses. They are your first jumping-off point when looking for reliable caregiving lessons.
If you can't find one in your area, browse through the American Caregiver Association and Family and Caregiver Alliance for caregiver certification online.
2. Complete the caregiver training.
Once you find an institution to take your caregiving training from, finish the course. Free and paid courses can range from several hours to months. During the training, you will learn how to provide personal care, support housekeeping tasks, and other basics of non-medical caregiving.
3. Secure a certification by passing the exam.
Steps and requirements for getting a caregiver certificate vary depending on your state health department's regulations.
Generally, after the course, there's an exam that you need to pass to get certified. Once certified, you can start looking for jobs.
When applying for a certification, it is recommended that individuals check with their local department or agency to ensure they meet all necessary terms and requirements.
What Do Caregivers at Amy's Eden Usually Do?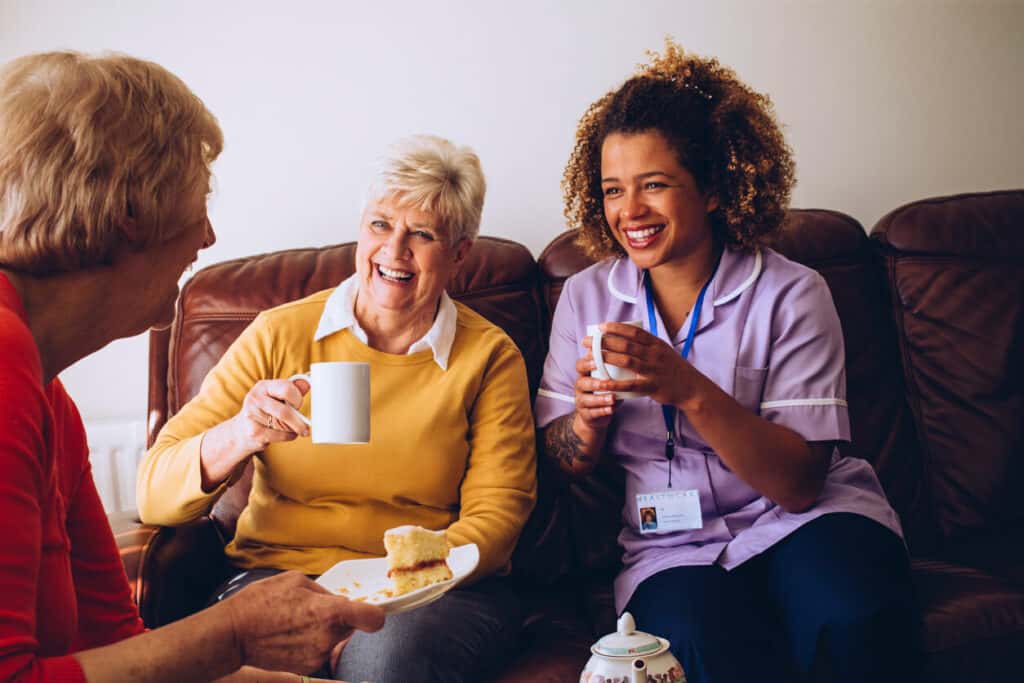 Caregiving jobs are in high demand these days. People join a caregiver certification course not solely to become better caregivers but also to build a career out of it. If you're interested in a caregiving job, you can learn more about it here.
So what do caregivers at Amy's Eden usually do?
Amy's Eden's caregivers stay up-to-date with the latest news and resources in the industry, as laws and best practices can change from year to year. They provide daily support to assisted home residents, and this includes supporting residents in various tasks, such as:
Grooming and hygiene
Caregivers help Amy's Eden residents change into clean clothes, comb, style, trim their hair, and clip their nails, ensuring residents look and feel clean.
Provide companionship care and social support and help with creating a daily schedule
Residents decide their schedule, including what activities or events they like to participate in for the day. Caregivers help them create it by suggesting new, fun, and meaningful things they can do.
Encourage independence
Caregivers provide just the right amount of care to residents so they can still be as self-sufficient and independent just as they are healthy and capable.
Provide housekeeping assistance, including running errands
Whether it's preparing meals, organizing the bookshelf, or changing the curtains, caregivers are attentive and ready to assist residents with tasks that they find difficult to accomplish.
Is a Caregiving Certification Worth It?
Providing care to the elderly and working with them through facilities is often a very rewarding job. Sometimes, but not always, these facilities, such as assisted living homes, may require caregivers to have certification before employment. By obtaining certification, caregivers demonstrate their commitment to providing the best possible service to the person they are caring for while also ensuring the safety and well-being of the aging or disabled person in their care.
Not only can you expand your skills when you get caregiving training, but it can also be a good stepping stone for a future career switch. For family caregivers, a short caregiving training can help them become effective caregivers. As caregiving is a challenging task, signing up for a lesson can also teach them strategies to take care of themselves while they take care of others. They will learn how to cope with stress effectively, manage all care tasks without experiencing burnout, and maintain balance in their personal life.
At Amy's Eden, we support and care for our caregivers and advocate for a work-personal life balance. We provide them with the tools and work environment necessary to succeed as a caregiver and support their well-being.
Want to be part of Amy's Eden's team of superheroes? We have caregiver opportunities waiting for you.
In-Home Caregiving Services Find an in-home caregiver in Reno & Carson City, NV! Amy's Eden caregiver in NV Free care assessment > Amy's Eden Senior
Read More »
Contact Amy's Eden Senior Care