How to Improve the Quality of Life of Your Senior With Diogenes Syndrome
Diogenes syndrome is a condition that affects behavior. It's characterized by hoarding, severe self-abandonment regarding hygiene and health, neglect of the living environment, and social isolation.
Though anyone can suffer from Diogenes syndrome, it often presents in seniors due to factors like depression or neurological decay.
When a beloved relative suffers from this illness, it can have a profound impact on their quality of life and become a constant source of stress for their family and friends.
Diogenes syndrome is like a thick fog that clouds a senior's life, hindering them from seeing the beauty and joy of the world around them. That's why they need us to shine a light amid that fog and help them keep in mind life is worth living in their golden years.
If the syndrome starts showing itself in your senior's behavior, it's crucial to address it as soon as possible to minimize its effect on your elderly relative's well–being.
Understanding Diogenes Syndrome
While it may be challenging to diagnose, it is vital to understand the history and terms of this disorder, especially as it can be associated with dementia and other cognitive disorders.
Diogenes syndrome is a complex affection that causes physical and emotional health problems, as well as difficulties in daily living.
It falls under the category of obsessive-compulsive disorders and can lead to senile squalor syndrome in some cases.
The hoarding aspect of the syndrome can lead to unsanitary and cluttered living conditions which, together with social isolation, can cause feelings of loneliness and depression.
What is Diogenes Syndrome's Root Cause?
The exact causes of Diogenes syndrome—also known as squalor syndrome—are not well understood, but it's thought to be related to psychological and social factors, such as depression, trauma, or anxiety.
We do know that Diogenes syndrome is a complex disorder that often affects the elderly population, characterized by extreme self-neglect, hoarding, and poor hygiene.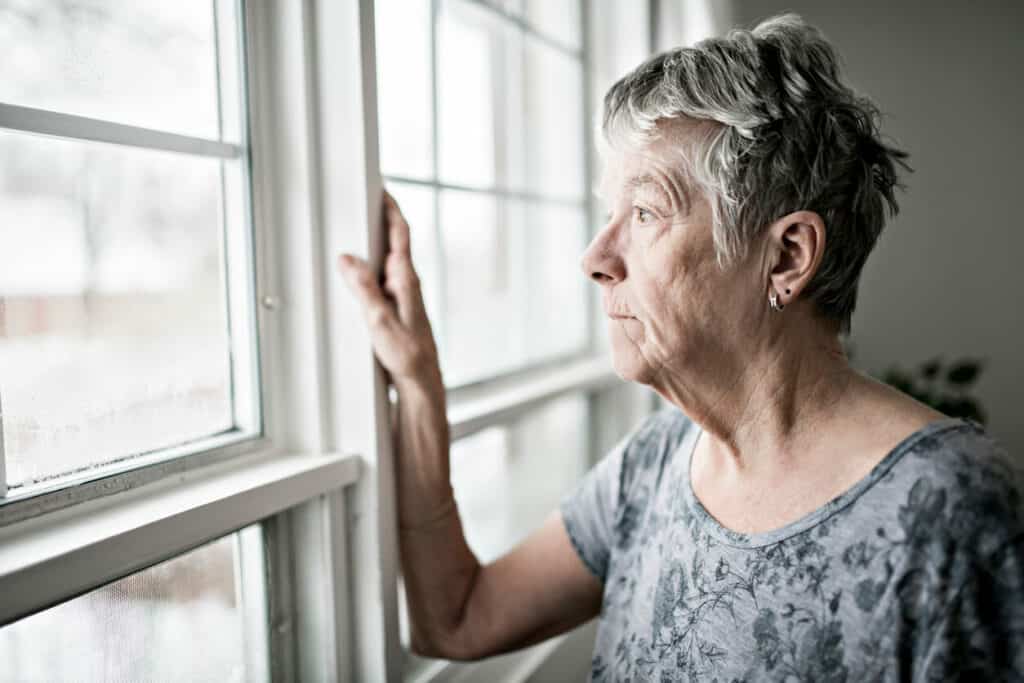 This illness may also be related to other problems that limit your loved one's ability to care for themselves and trigger the first symptoms, for example:
Arthritis or other joint issues
Vision or hearing problems
Dementia or Alzheimer's disease
Brain strokes or head lesions
Chronic pain or fatigue
If your loved one starts showing signs of Diogenes syndrome, we recommend you talk to their physician and suggest a full evaluation of their health.
Also, it's crucial to have an open talk with your elderly relative in which you ask them about any pain or discomfort. Consider there may be a health condition developing under the surface, or they may have suffered an injury you're not aware of.
It's important to understand the underlying causes that may be affecting your loved one, as this can help inform the best course of action. With the right resources and support, it's possible to help your senior control this condition and lead a happier and healthier life.
How Can I Help My Senior With Diogenes Syndrome?
The main challenge in helping individuals with Diogenes Syndrome is their resistance to accepting any services. However, primary and secondary services such as social workers and community healthcare providers play a vital role in review, diagnosis, and behavioral support.
Regardless of the specific origin of Diogenes syndrome for your senior, it's important that you know there are several things you can do to prevent further decay in their health and quality of life and even dial it back.
Provide Constant Emotional Support
Caring for a senior with Diogenes syndrome can be challenging for you, both physically and mentally. However, it's important to understand that emotional support plays a critical role in helping your loved one maintain their quality of life.
One way to provide emotional support is simply by being with them and keeping them company as much as possible. This can help reduce feelings of isolation and loneliness, which are common among the elderly affected by this syndrome.
Of course, we all have a lot of responsibilities, and it's often difficult to stay with our elderly loved ones all the time. In that case, in-home care is a great solution.
But even more important than the amount of time we spend with our seniors, it's the quality of that time and that we spend it encouraging and supporting them. This is especially important for a person with Diogenes syndrome.
It's been observed that Diogenes syndrome is often associated with depression or grief, for example, as a result of the loss of a partner or the news of a disease that significantly diminishes our loved one's quality of life.
That's why emotional support is frequently a deciding factor for the recovery of our relative.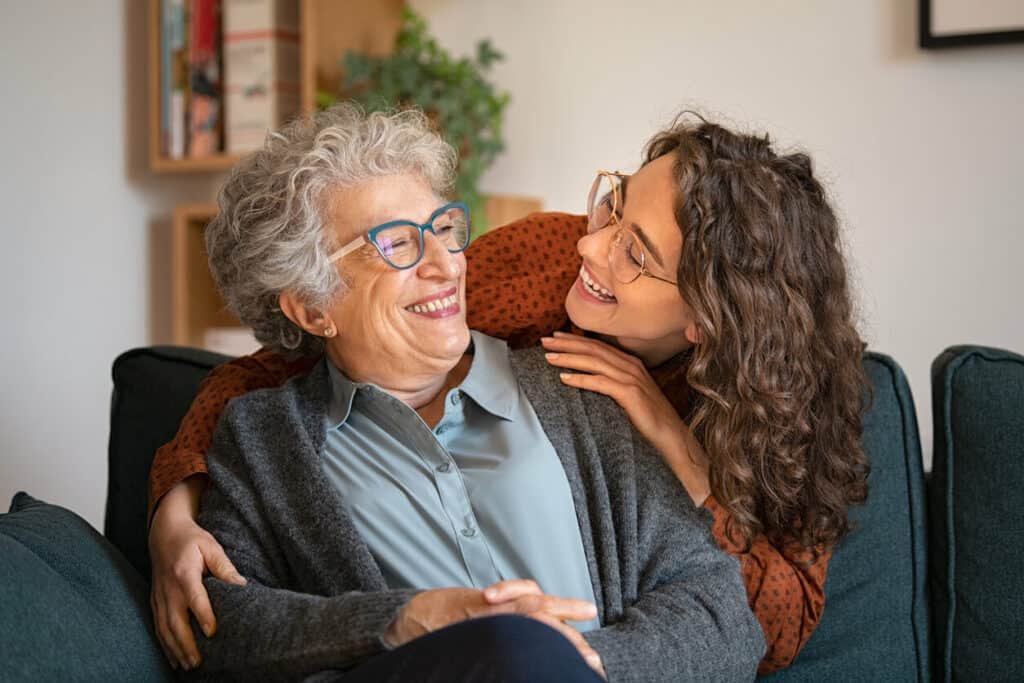 These are some ways in which you can encourage your elderly person with Diogenes syndrome:
Be patient and understanding, recognizing that overcoming Diogenes syndrome can be a challenging process.
Validate your senior's emotions and point of view on their situation. Don't try to force them to change their point of view.
Offer your perspective in a manner that's not judgemental or disapproving of your elderly person's perspective or actions.
Offer encouragement and validation to help your loved one feel understood and appreciated.
Talk about other topics apart from Diogenes syndrome or your senior's situation, and engage in other activities with them.
Make Their Environment Safe and Comfortable
In recent years, there have been several cases reported in the news in 2022 and 2023, highlighting the severity of the neglect associated with the disorder and so it is very important to be vigilant in noticing these behaviors and addressing them appropriately.
Your senior's living environment can play a significant role in the development and exacerbation of Diogenes syndrome.
If you notice that your loved one's space is cluttered, unsanitary, and difficult to navigate, you must help them improve it. Living in deteriorated conditions can create feelings of isolation and depression that may worsen their mental health.
We encourage you to help your seniors tidy up their space in a patient and understanding manner. You can use labels, color markers, or other aids to help your elderly loved one keep order and gently ask them questions about their surroundings' state.
Improving the lighting in your senior's space also helps a lot. We recommend you try to get as much natural sunlight as possible into their environment.
Studies have shown that exposure to sunlight can help boost your loved one's mood because it stimulates the production of serotonin, a hormone responsible for regulating mood.
This is particularly important for elderly adults with Diogenes syndrome because depression is often an underlying cause or a byproduct of this condition.
Incorporating more natural light into your loved one's living space can also help improve their health in other ways.
Sunlight is a great source of Vitamin D, essential for maintaining strong bones and a healthy immune system. Sunlight can also help improve sleep patterns, hindering neurological decay and bettering your senior's attention and mood.
Safety is also a top priority. Diogenes syndrome frequently comes with dementia or other forms of mental deterioration, which makes your senior prone to suffer accidents.
We recommend installing safety features in your loved one's living space, such as:
Grab bars in the bathroom, kitchen, and other high-risk areas
Slip-resistant tiles or carpeting
Smoke and carbon monoxide detectors
Incorporating these and other safety features into your loved one's home space can give them a greater sense of security and peace of mind. It can also reduce the risk of accidents and promote a more comfortable environment for them.
Encourage Them to Socialize and Try Different Activities
Socialization can be a powerful game-changer for the quality of life of your elderly loved one with Diogenes syndrome, significantly reducing feelings of loneliness and isolation and making your senior feel happier and more purposeful.
Encouraging your senior loved one to engage in social activities and spending time with family and friends can help them stay active and involved with their community.
Socialization can also help promote cognitive function and mental acuity, which is important for our aged loved one with Diogenes Syndrome, who may be at risk of cognitive decline.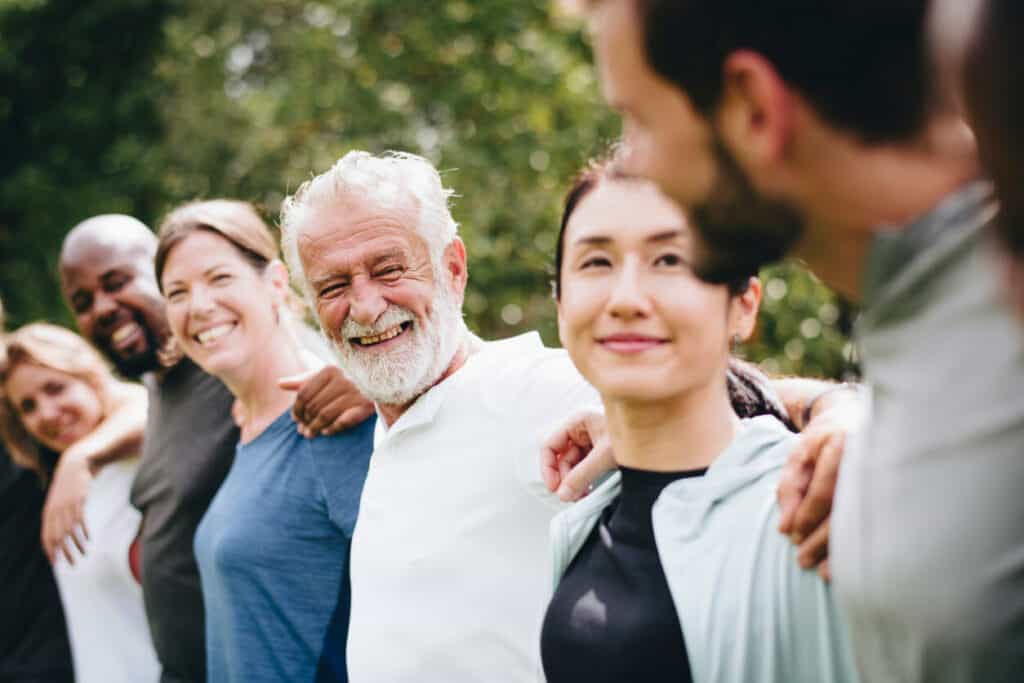 These are some activities you can encourage your senior to do:
Joining a local club or organization focused on a hobby or interest they enjoy
Visiting local museums, galleries, or historical sites
Volunteering at a local organization or charity
Participating in group exercise classes, such as yoga or water aerobics
Attending religious services or spiritual events
Taking classes at a community center or continuing education program
Attending support groups or therapy sessions
It's important to choose activities that are enjoyable and engaging for your loved one and to do your best to support and encourage them as they participate.
Should I Seek Professional Caregiving Services?
Seeking professional help for your senior with Diogenes syndrome depends mainly on how severe their condition is and if you or other relatives or friends can help with the task of taking care of them the way they need it.
If your senior requires assistance with daily tasks, such as bathing, dressing, and eating, caregiving services might be necessary to ensure their health and safety, especially if other responsibilities make it difficult to take care of your elderly person for their close ones.
How Can a Professional Caregiver Help My Senior with Diogenes Syndrome?
Finding current clinical services and sharing your information and content within your community can increase awareness and understanding of this disorder.
With a new report suggesting a connection between Diogenes Syndrome and other disorders, it is important to keep a watchful eye on the behavioral performance of people who live with it. By understanding the severity of the illness, people can take the necessary steps to help those affected by Diogenes Syndrome.
It's important to consider that a professional caregiver is trained to use the best strategies to maintain your loved one's health and well-being.
Caregiving professionals normally have a lot of experience tending to people with Diogenes syndrome and other types of behavioral illnesses. Because of that, they can think of ways of helping your senior, considering factors like their personality, health needs, and living environment.
In-home care is the most sought-after option when it comes to caregiving services. After all, 77% of Americans prefer to age in their own home.
Having the services of a professional caregiver means your elderly person will receive personalized care adjusted to their needs and likes in the environment in which they feel most comfortable.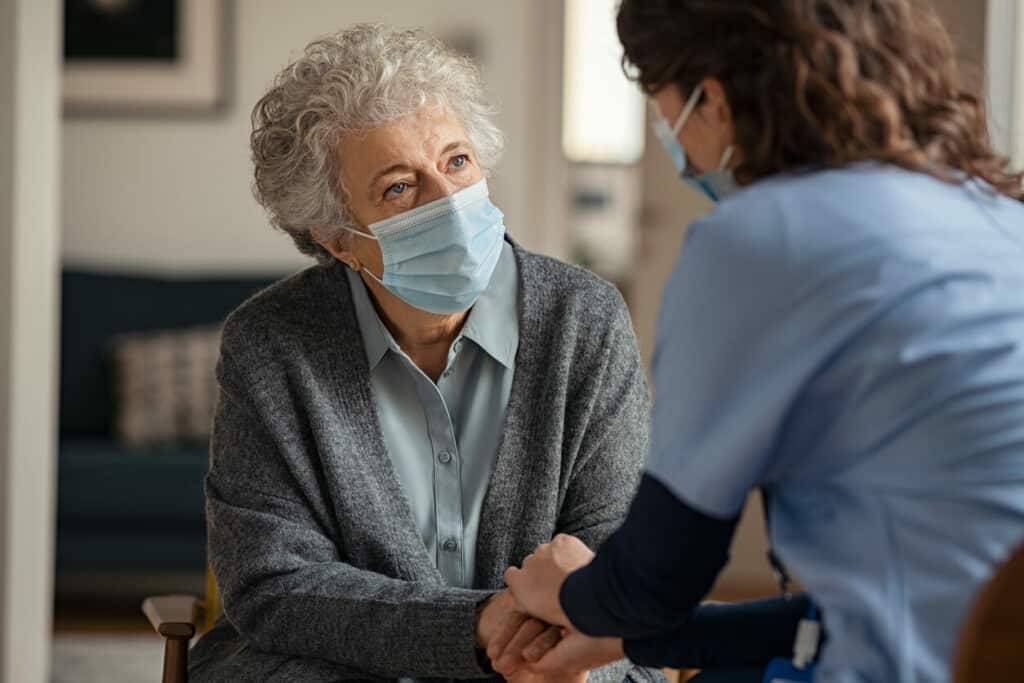 In-home care assistants can stay with your senior as long as you need them, from a few hours to 24/7. These are some of the tasks with which they can help your loved one:
Assistance with personal hygiene: bathing, grooming, and dressing
Help with meal preparation: planning menus, grocery shopping, cooking, and cleaning up
Light housekeeping: laundry, vacuuming, and dusting
Assistance with medication management: reminding your elder to take their medications on time and track dosages
Companionship and socialization: engaging in conversation and participating in activities with your elder
Emotional support and counseling: helping your elder cope with the challenges of Diogenes syndrome
Amy's Eden Is the Best Caregiving Agency for Your Senior With Diogenes Syndrome
Amy's Eden was founded by a mother and daughter with caregiving in their hearts and a trajectory of professional service to the elderly.
Amy and her daughter recognized the need for a premium service that'd do justice to the fact that our seniors deserve to receive the best in their golden years.
They founded Amy's Eden, a caregiving service that is now the best in Reno and Carson City, Nevada, in their two modalities: in-home care and assisted homes.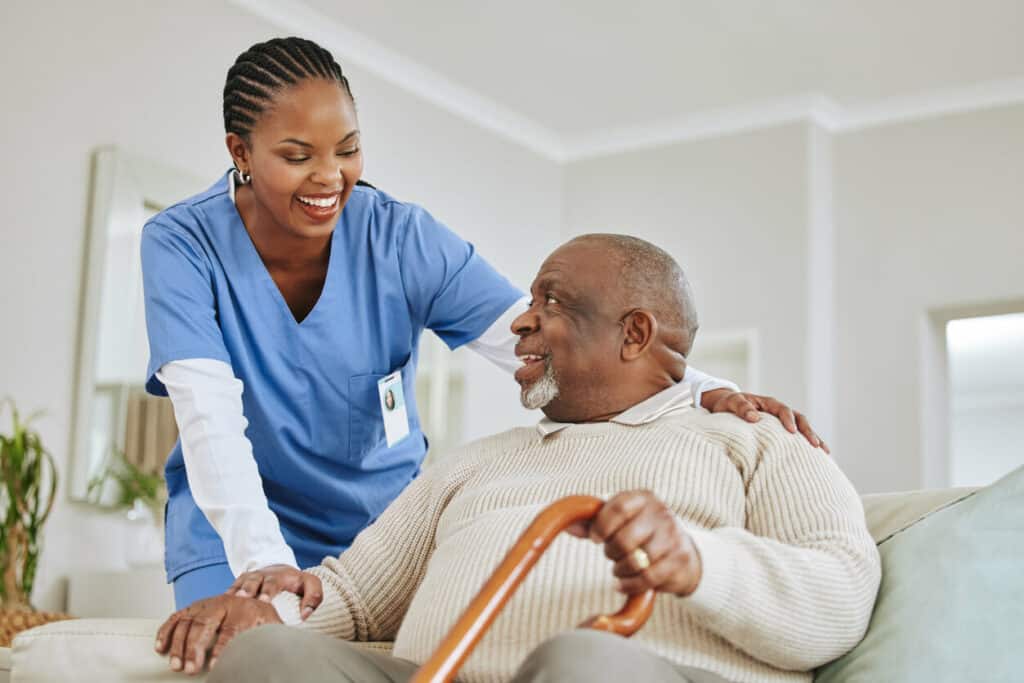 Our assisted living residences are located in upscale neighborhoods and have all the features your beloved senior requires regarding safety and all-around health.
Amy's Eden's innovative caregiving model allows for only two people to occupy our residences. This means your senior will receive dedicated attention adequate for their needs.
If you need a caregiving professional to help your senior with Diogenes syndrome at their own home, or if you want a premium assisted home for them to live in, your beloved relative must be taken care of by professionals on whom you can rely completely.
Reach out to us today, so we can talk about the best alternative to help your senior with Diogenes syndrome.
In-Home Caregiving Services Find an in-home caregiver in Reno & Carson City, NV! Amy's Eden caregiver in NV Free care assessment > Amy's Eden Senior
Read More »
Contact Amy's Eden Senior Care