Best Free Dementia Caregiver Resources for Informal Caregivers
Have you felt guilty over not being knowledgeable enough to care for your senior mom or dad living with dementia? Are you one of those who've thought you could be a better carer if only you're certified? How this new role comes to adult children shares a familiar story.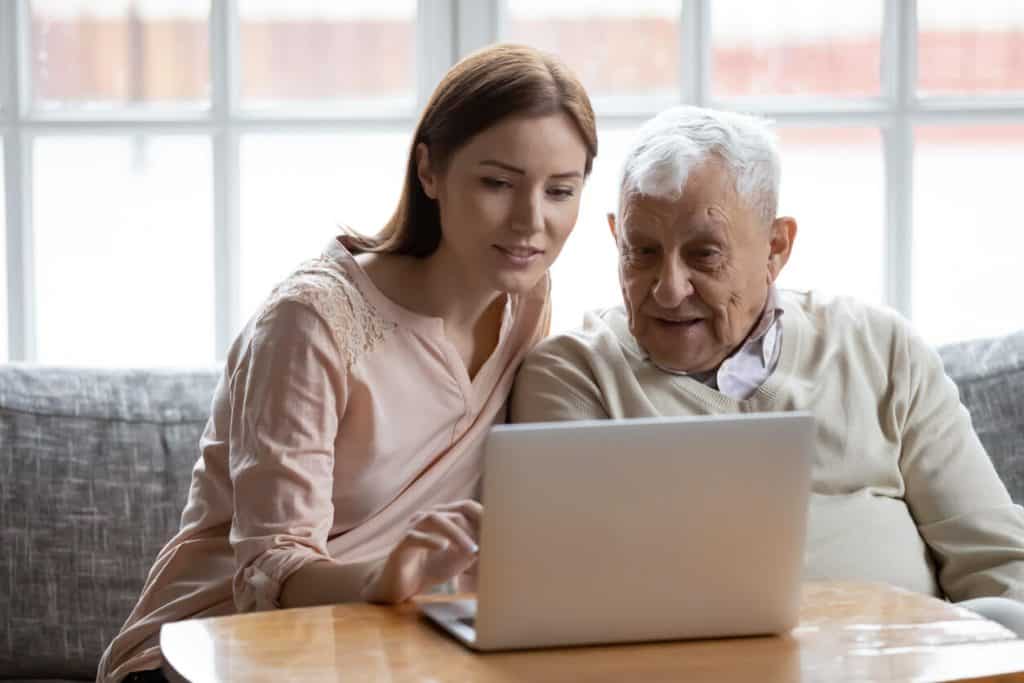 Most who've assumed the role took it unprepared, without training or a known template for becoming an effective caregiver. So the guilt of not being good enough is understandable when accepting a sudden role, but it shouldn't stop you from learning to be a better family caregiver.
Fortunately, adult children can now access abundant dementia caregiver resources to arm themselves with caregiving knowledge. Here's a compilation of resources to understand long-term care for dementia, where to seek legal and financial planning support, and check in on brain assessment tools that help detect potential cognitive decline.
Searchable Databases
Online databases are the most accessible dementia caregiver resources for informal caregivers. With millions of Americans affected with dementia every year, platforms with caregiving support databases also increase. Here are reliable sources for dementia and Alzheimer's education.
Alzheimer's Foundation of America (AFA)
AFA provides dementia caregiver support and useful materials to families overseeing the care needs of someone with dementia or Alzheimer's. The website highlights the importance of caregiving information and has a rich compilation of facts about dementia, including tips on how adult children can reduce the stress of care responsibilities.
Dementia Friendly America
This organization empowers individuals, communities, and other organizations to equip dementia caregivers with the needed knowledge to better assist individuals with cognitive impairment. Dementia Friendly America aims to create a dementia-friendly society where people with a neurological disorder receive the same level of respect and support as those without it. It is possible to foster an inclusive community with its list of resources and toolkits.
Family Caregiver Toolbox
The Family Caregiver Toolbox by the Caregiver Action Network (CAN) has a valuable hub for caregiving management strategies, from the basics to tips for giving care to someone with a chronic condition to surviving as a caregiver while juggling a paying job. While published resources don't focus on dementia and Alzheimer's alone, CAN is a non-profit company with a toolbox of dementia resources for caregivers wanting to learn the ropes of compassionate caregiving.
Family Caregiver Alliance – Dementia Page
The struggles with dementia caregiving can be overwhelming, and the Family Caregiver Alliance acknowledges this. Its handy dementia resources, including online and video series, can help someone new to caregiving adapt to the challenges with less stress. It has published information about adult day care, hygiene management, caregiving guides, and real-life stories to learn from.
National Institute on Aging (NIA)
The National Institute on Aging is a chest of invaluable caregiving resources. Its Alzheimer's Caregiving support page has insightful materials that teach a family caregiver how to better understand and respond to the changing needs triggered by dementia, especially with behavior changes and severe memory loss. There are also safety guides to achieve a senior-friendly home and the option to download free publications with fact sheets about Alzheimer's and dementia, which are also available in Spanish.
Support Groups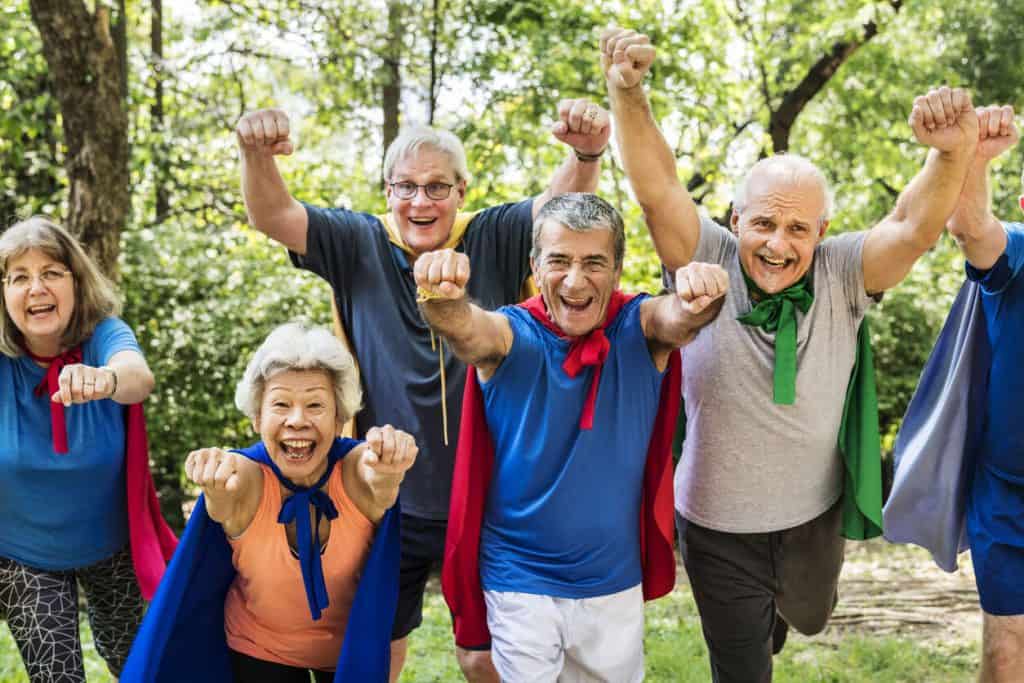 Family caregivers feeling lost in their responsibilities can reach out, chat, and connect with others going through the same circumstances to receive emotional support or get practical caregiving suggestions. 
ALZConnected is an online community run by the Alzheimer's Association. People challenged by dementia can meet up virtually or in person with other members to share tips and recommendations that have worked for them. 
The Family Caregiver Alliance has multilingual resources for dementia caregivers below age 40 around the San Francisco Bay Area. It has a specialized Community Support Caregiving that helps LGBTQ+  members receive education and support to assist loved ones with chronic health conditions. 
Dementia Mentors organizes weekly virtual memory cafes and one-on-one private mentoring sessions conducted by mentors who've received a dementia diagnosis before. If your senior mom or dad feels embarrassed to talk about their condition or has shown signs of social withdrawal, they can book a free consultation and receive guidance on increasing social engagement. 
Helplines
One of the best resources for caregivers of dementia is helplines. Free helplines assist families in answering confidential questions and getting personalized advice from caregiving experts and clinicians.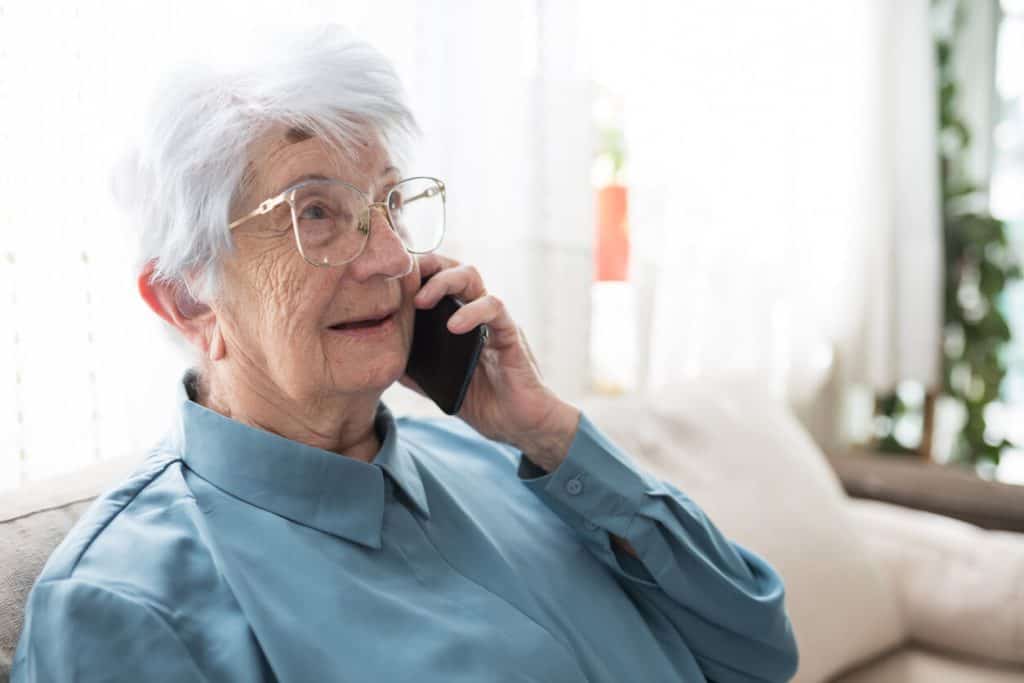 Government-Provided Resources
Department of Veterans Affairs

– Geriatrics and Extended Care
The Veterans Affairs provides veterans diagnosed with Alzheimer's or dementia a range of benefits and free services needed to sustain long-term care, including a health library with guides about how to stay active and cope with dementia stages. 
C

enters for Disease Control and Prevention

– Alzheimer's Disease and Healthy Aging
The CDC shares details about Alzheimer's Disease and strategies for aging in good health. If you find it difficult to carry on a conversation with a loved one, the site has lots of dementia care resources with suggestions to help new caregivers. 
U.S. Department of Health & Human Services
The HHS recognizes the impact of Alzheimer's and dementia in public health and collaborated with the Office of the Assistant Secretary for Planning and Evaluation (ASPE) to develop educational materials and programs that delay dementia onset and minimize its risk. Its dedicated Alzheimer's caregiver support page has everything to know about the disease, including an option to volunteer for a clinical study to help researchers find revolutionary treatment methods. It also launched the National Alzheimer's Project Act (NAPA), a program encouraging affected people to take advantage of government initiatives to change the course of dementia. 
Cognitive Assessment Tools
Brain evaluation tools can help determine if subtle dementia signs, such as forgetfulness and the loss of interest in hobbies, could indicate cognitive impairment. Learning the possibility of a brain disorder as soon as symptoms emerge gives families better options to treat and potentially reverse dementia. Here's a selection of assessment tools you can use. 
Legal and Financial Planning Assistance
Planning for the future is a vital aspect of dementia care. Planning should be done right after a diagnosis when a loved one is still capable of participating in planning for legal and financial matters. Here are websites for legal support:
National Institute on Aging

(NIA) –  Legal and Financial Planning for People with Dementia
NIA provides support for Alzheimer's caregivers and their families so they can plan and process financial and legal documents with the help of a lawyer. 
Area Agencies on Aging
Area Agencies on Aging is a non-profit that supports seniors to be self-sufficient for as long as possible by offering services, such as Meals-on-Wheels and caregiving assistance. It also provides legal assistance, such as consultation and advice relating to Social Security and benefits, insurance, and powers of attorney. 
Get a Free Care Assessment at Amy's Eden
With nearly unlimited dementia caregiver resources, it's easier for everyone to self-educate and stay informed about effective caregiving strategies. 
Learning and navigating senior living options doesn't come easy for family caregivers. Amy's Eden offers a free care assessment where you can get recommendations on an appropriate living arrangement for a loved one and ask a senior care expert about your most pressing caregiving questions. Plus, get some tips on maintaining work-life balance as a family caregiver. We can also help you find an in-home caregiver to support independent aging in place. 
Contact Amy's Eden Senior Care