To say thanks, we're offering our in-home caregiving service for $4 off per hour for the first week of care!* Read more to learn more about our in-home caregiving services and how to redeem your discount!
A Warm Approach to In-Home Senior Care
When it comes to elderly care, you and your family deserve the best! Amy's Eden believes that wholeheartedly and we take great lengths to offer amazing elderly care from the comfort of your own home! Our caregivers travel to your home to assist you with a variety of services and are there for support and companionship. We offer customizable care depending on your unique needs and how much care you require.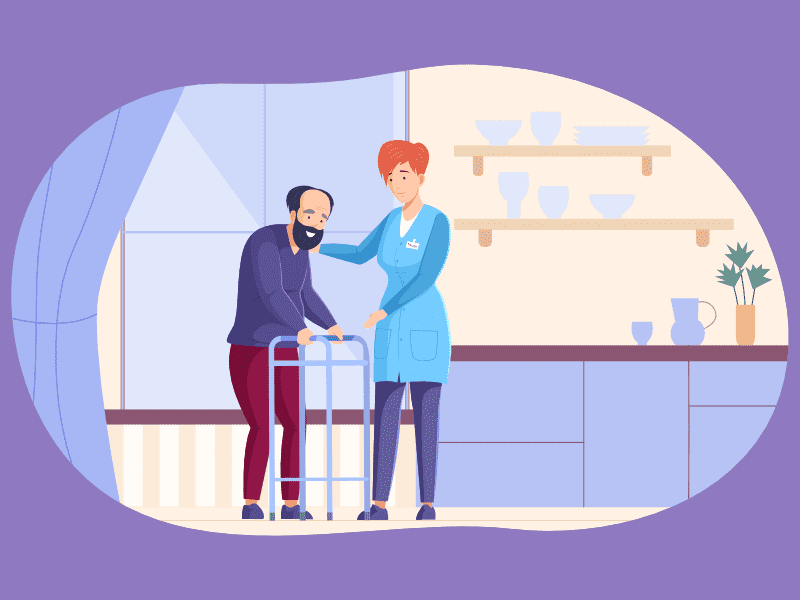 Care According to Your Specific Needs
Amy's Eden believes in empowering our elderly to live strong healthy lives by making them feel safe at home! We want our clients to feel loved and cared for in a warm and welcoming environment, right at home. Our caregivers can provide a variety of services depending on your specific needs, so our pricing can vary from $31 – $36 per hour. Our caregivers travel to most locations within 35 miles of Carson City and Reno, NV. We cover from 3 hours to 24 hours of care per day seven days a week!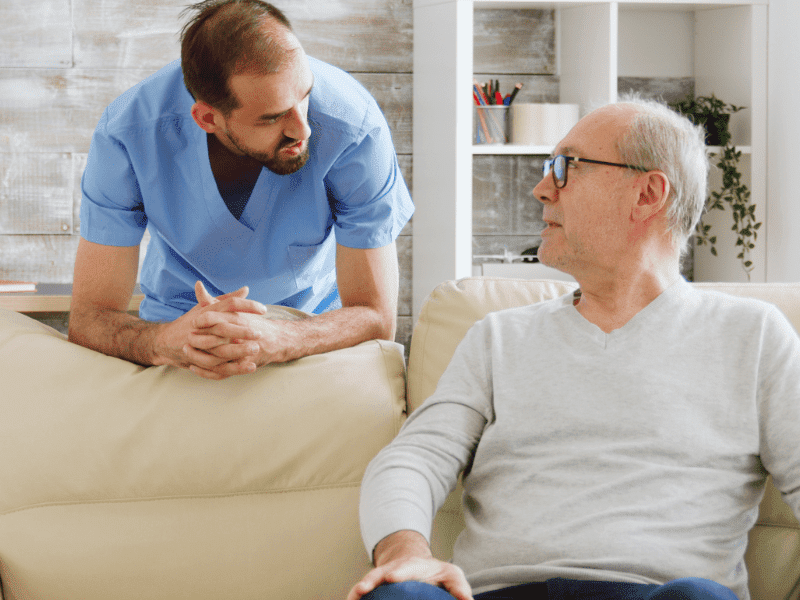 Our agency is licensed, bonded, and insured and caregivers are trained to spoil and pamper our elderly clients. They have a genuine love for the elderly and offer them great companionship along with excellent senior care. Our caregivers can also assist with activities, events, grocery shopping, pet care, doctor appointments, and more! Call us today at (775) 884-3336 to learn more about how we can offer support for your specific needs.
Enjoy Elderly Care Right From Home!
Amy's Eden's mission is to provide you with all the senior care services needed while making you and your family as comfortable as possible. Our caregivers are trained to be friendly and respectful in your home. They are there to offer support and friendship and serve you as best as possible! We work with you to understand your requirements and preferences, and then deliver the best and most effective method of care to our seniors.
If you'd like to learn more about our in-home senior care, check out some of these resources below!
This Thanksgiving holiday, we want to say thanks by offering our in-home caregiving service for $4 off your first 28 hours of care! We take great pride in our senior care services and want nothing more than to meet the people who need it most, and have the opportunity to serve them with love and compassion.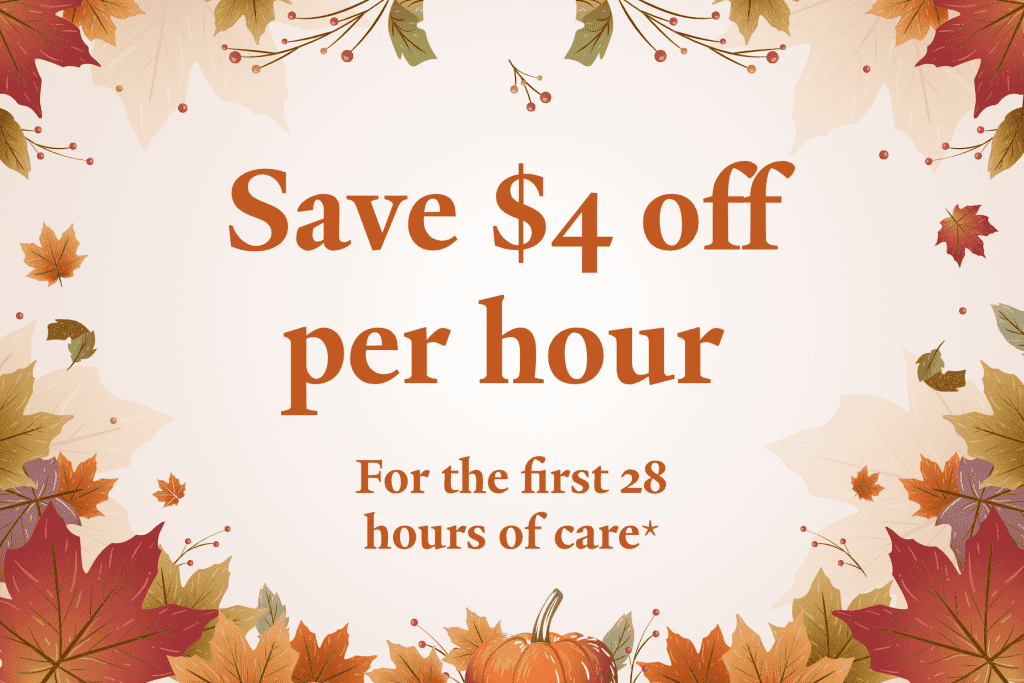 *Must get at least 28 hours of care within the first week. New costumers only. Expires December 1st, 2022. Call us at (775) 884-3336 for more information!
Amy's Eden Senior Care also offers assisted homes in Reno and Carson City, NV. Take a virtual tour below or contact us today to learn more!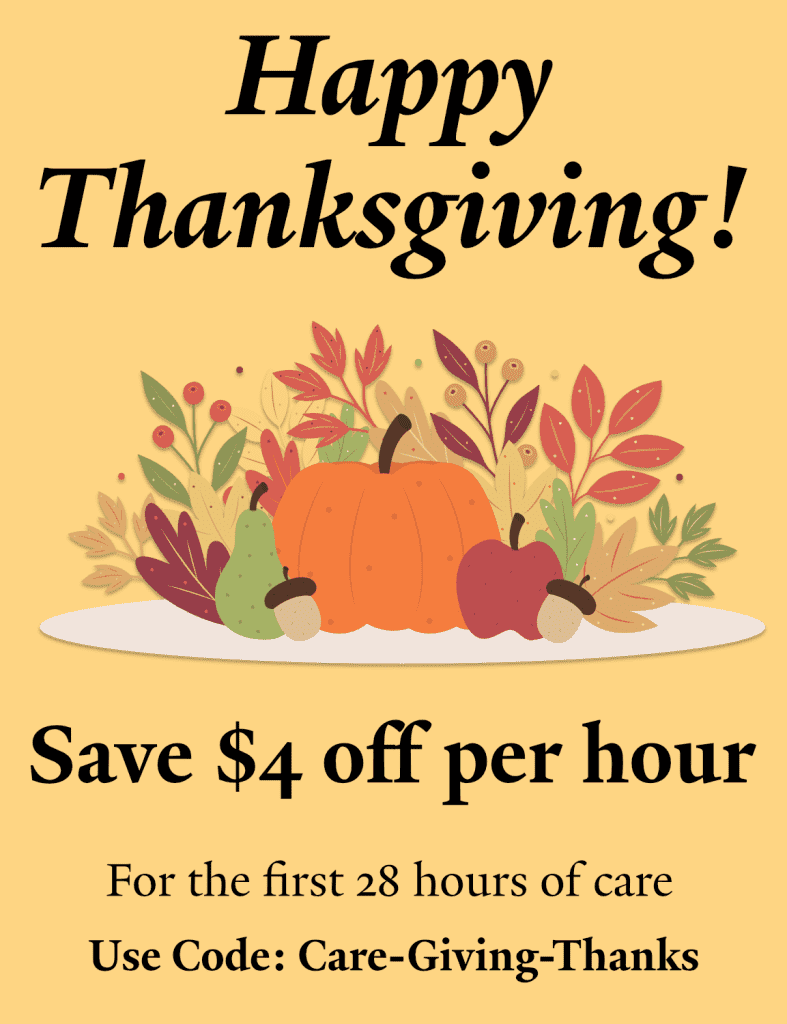 Amy's Eden offers premium in-home elderly care in Reno, Carson City, and most surrounding areas! Call us at (775) 884-3336 and mention the code Care-Giving-Thanks to get $4 off per hour for your first 28 hours of care!*
Contact Amy's Eden Senior Care