Families looking for great options for their elderly loved ones should consider assisted homes for their senior care. Assisted homes offer real home settings with only one or two residents per facility!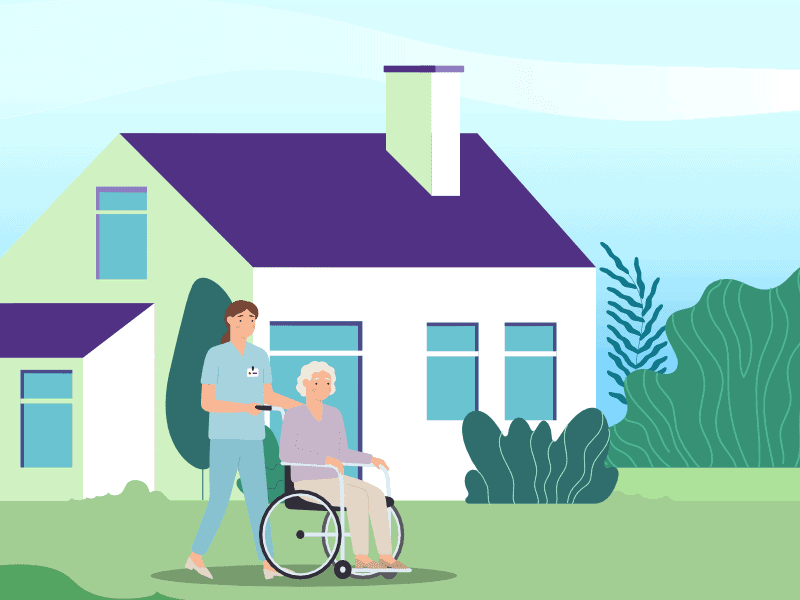 What is an Amy's Eden Assisted Home?
We founded Amy's Eden ten years ago to improve the senior care industry. We designed and developed our assisted homes to offer the best possible elderly care nationwide. Our homes are in real home settings with a caregiver on-site 24 hours a day. We equip our homes with the same features as other assisted living facility options, but our facility is in a warm and welcoming environment that feels 'just like home!'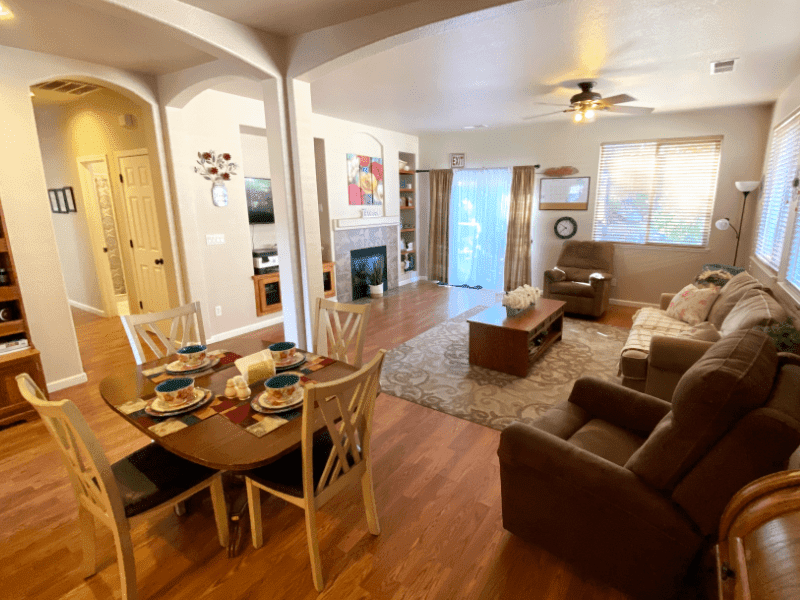 A Real Home Setting for our Elderly Residents
In today's American culture, it's most common for our elderly to go and live in a nursing home or assisted living facility. When our senior community can no longer care for themselves, they require extra care and attention to live their daily lives. But the issue with most senior care options is that they make our elderly feel like numbers. There is typically only one caregiver per up to 20 residents, and the elderly don't receive the one-on-one care they require. Also, their environments make them feel like they're away from home.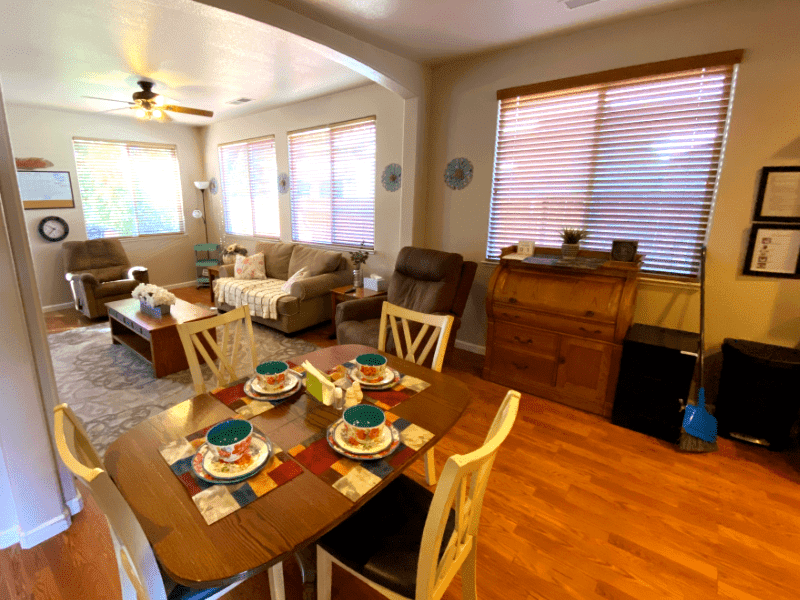 Amy's Eden Senior Care designed our homes to solve this issue, offering a safe and warm house for our elderly to live in and call their own. We create beautiful and comfortable settings for our residents to make them feel at home. We train our caregivers to spoil and pamper our resident family while offering them premium elderly care 24 hours a day!
Amy's Eden Assisted Homes are located in upscale neighborhoods in Reno and Carson, NV. Each home has its own theme and is intentionally designed to make our residents feel at home! Our homes have all the features of any typical larger assisted living facility! Our services include:
Discrete bathing and personal care

Culinary excellence with custom menus

Alzheimer/memory discoveries 

Engaging companionship

Home health & hospice support

Medication management

Exceptional wellness programs

Diabteitc, colostemy, and catheter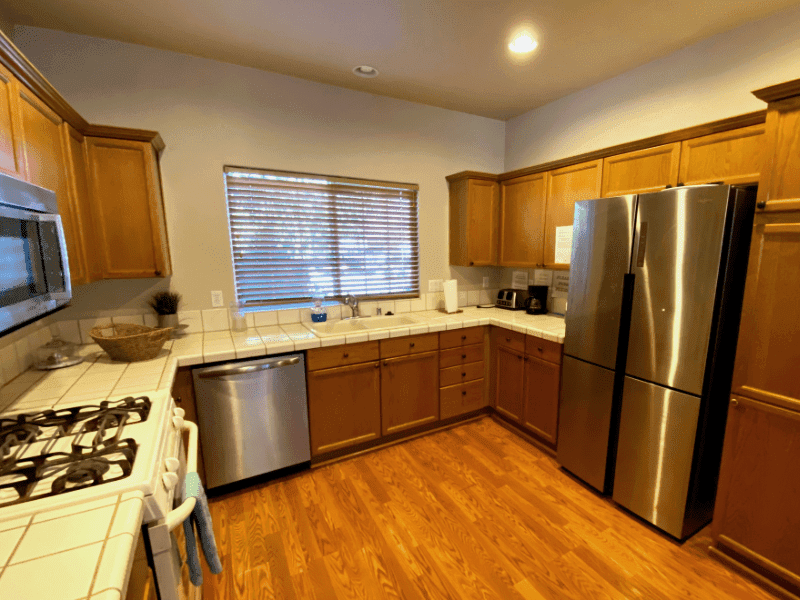 We specially design our homes to feel warm and comfortable and offer our residents a safe environment surrounded by people who love them and are there for them for their every need. We train our caregivers to treat our residents like family with love and compassion.
Our Residents Make It Their Own
Because there are only two residents per home, our residents get to access the whole home as if it is their home! We have beautiful backyards with tables and benches, living rooms with comfortable seats and chairs with plenty of entertainment, and beautiful kitchens that offer culinary excellence with custom menus. Our residents can customize the home to make it their own.
We go above and beyond to make our residents happy and content. If you'd like to know more about our homes and how they can best fit your situation, please call us at (775) 884-3336! We would love to talk with you about this most important decision.
Our Residents Can Enjoy Their Home
We want our elderly residents to live their best life, so we try to offer a great and comfortable environment for them to live healthy and content lives. They have access to the yard to get fresh air, can spend time throughout the home during the day, and can spend the night in their room at night! Our caregivers have their own room in the home, so they're always available for care and companionship. We customize our homes with wheelchair ramps, safety bars, walk-in showers, and other essential features that our elderly residents require.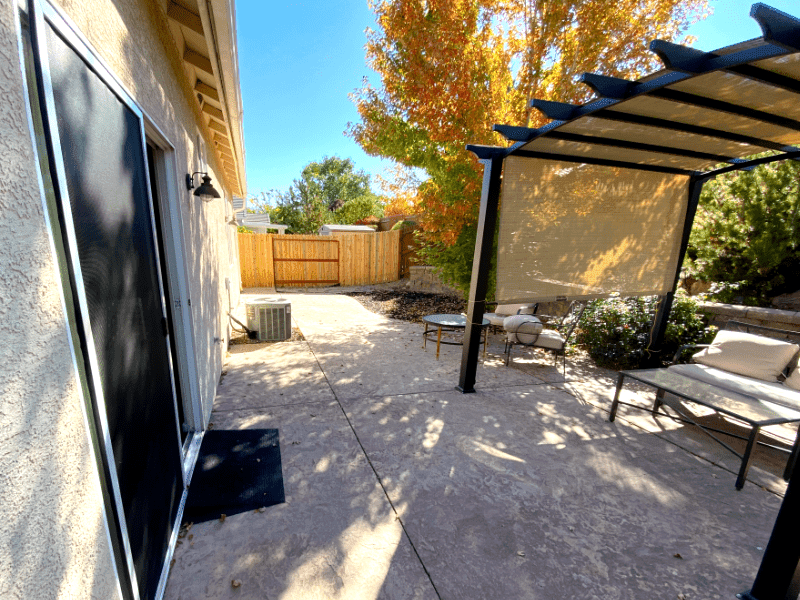 We want our residents to have fun while they're with us, so we do special events and activities with them to keep them active and happy! We also provide a custom menu that gives them the best diet for their situation, with yummy meals and snacks throughout the day.
Our Homes are Always Clean
Our caregivers take care of our residents and the home, cleaning the home throughout the day and ensuring everything looks neat. Our homes have a premium feel to them which make our residents feel like they're in a welcoming, safe, and clean environment, which benefits their elderly care and overall well-being.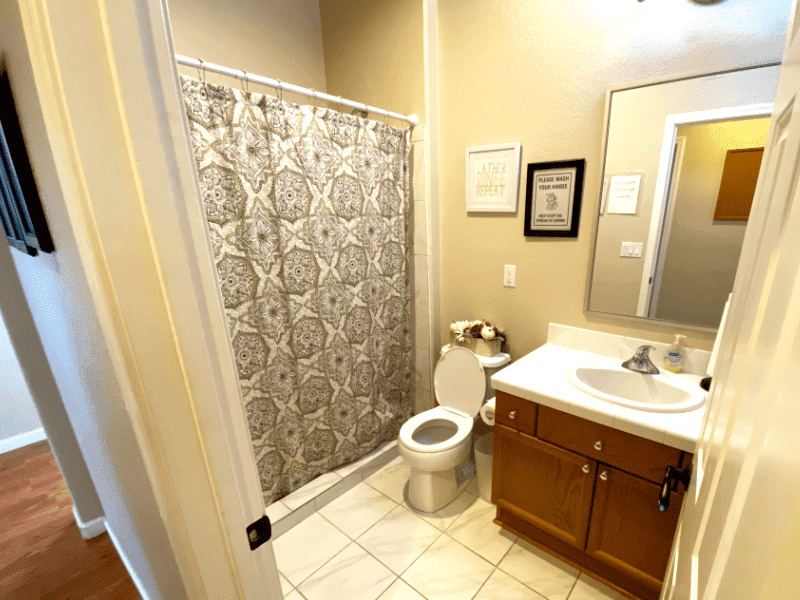 Our caregivers clean the kitchen, take care of all the dishes, clean all the other rooms in the home, make the beds for our residents, serve meals, drinks, and snacks to our residents, clean their bathrooms, do their laundry and take care of all the other day to day tasks that our residents can no longer do. We want our residents to feel cared for and pampered while they enjoy.
Come and See Our Homes for Yourself!
Would you like to come and see one of our homes for yourself? We offer walk-through tours in our homes in Reno and Carson City, NV! Come and experience the warm and welcoming atmosphere of our homes for yourself, and see why this is the best place for elderly care in the nation. We take great pride in our homes and can't wait for you to see them for yourself!
We also offer a virtual tour if you'd rather experience one of our homes from your device.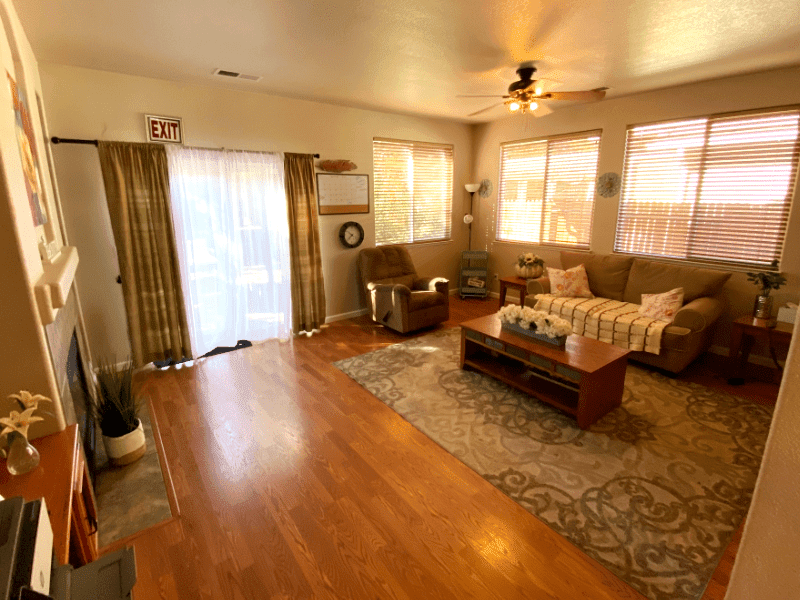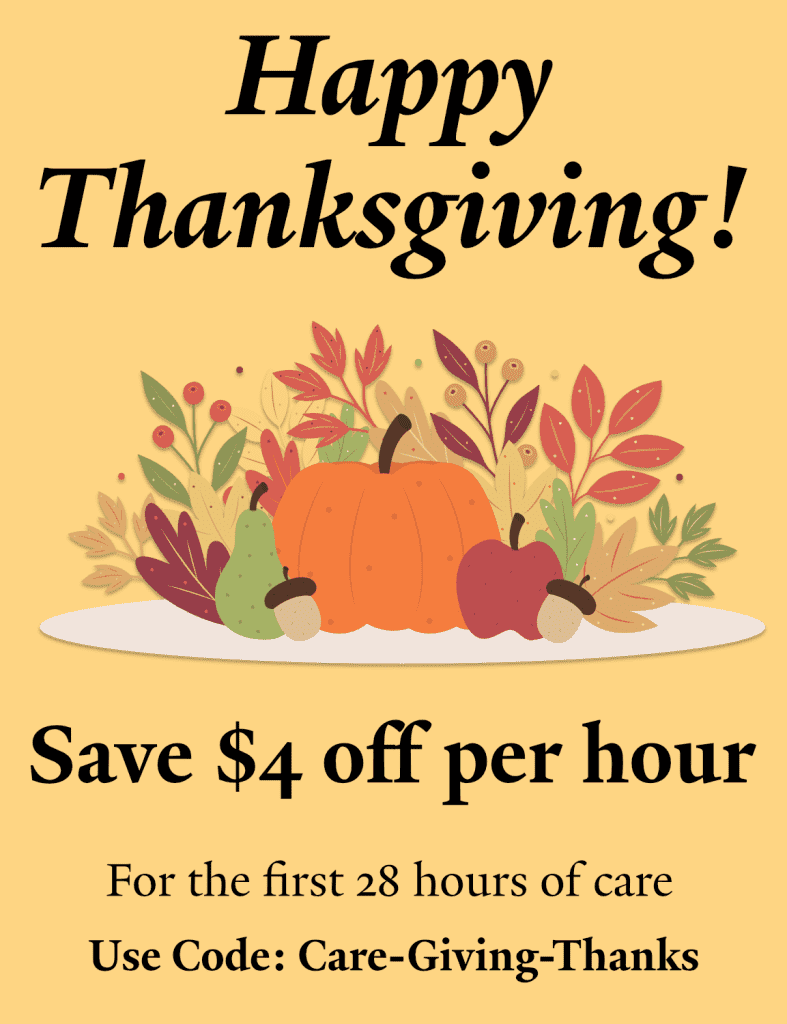 Amy's Eden offers premium in-home elderly care in Reno, Carson City, and most surrounding areas! Call us at (775) 884-3336 and mention the code Care-Giving-Thanks to get $4 off per hour for your first 28 hours of care!*
Contact Amy's Eden Senior Care